Overcoming the top 8 lead generation challenges
Posted on: August 25, 2021
Reading Time: 6 minutes
Category: Lead generation
`
Overcoming the top 8 lead generation challenges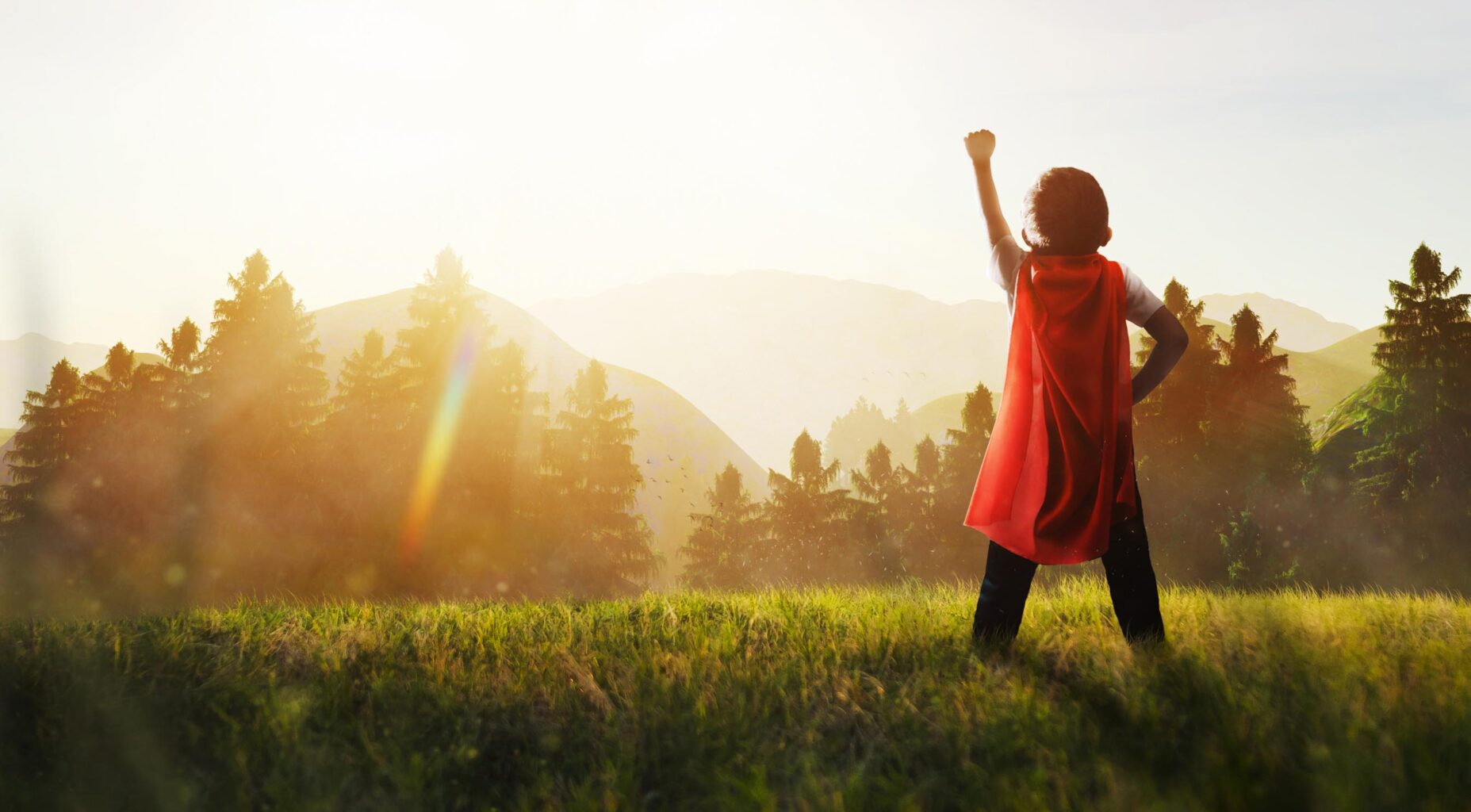 If you're struggling to overcome certain lead generation challenges, at least appreciate that you could have bigger problems to overcome.
When NASA sent Neil Armstrong and Buzz Aldrin to the moon in 1969, they did it with a computer 100,000 less powerful than the phone in your pocket. None of it had ever been done before, there were alarms going off inside the module and only 15 seconds worth of fuel remained when they landed. Since then, NASA has landed just ten more astronauts on the moon.
And do you know what's even harder than landing on the moon? Winning Takeshi's Castle. Only eight people have ever managed it.
And I'll bet neither Neil nor the Takeshi winners had a blog post that outlined how to overcome the challenges they faced. So read on, and count yourself lucky you're not strapped to a rocket. Or crawling through mud.
Minimise your lead generation challenges
We'll get to the specific lead gen challenges and how to overcome them shortly, but before we get to the symptoms let's first address the causes. Here are four golden rules to follow with your lead generation efforts that should help avoid some of the most common issues.
Know your audience – and how to find them.
Really understanding your audience is the foundation that all lead generation efforts are built upon. Start by speaking to the wrong people and you'll struggle no matter what you do.
Map your audience to understand the total market. Build ideal customer profiles to understand who they are and how to connect with them.
Focus on decision-makers – to connect with the people that purchase.
Too often we create marketing materials that connect with the wrong people. Reaching decision-makers and budget holders is difficult.
Develop different lead generation strategies to target prospects at different seniority levels. Outbound marketing can add a new dimension to your B2B lead generation that connects directly with the people that will make the purchase.
Make measurement a top priority – so you can keep improving.
Fifty years ago you might be able to get away with launching your marketing campaign and sitting back with the smug self-satisfaction of someone who knows they've nailed it without needing to check the numbers.
Today, you need to become obsessed with the results. It's easy to track a wide variety of metrics, so become data-driven and learn from what works and what doesn't.
Pick the right channels – and the right mix of agency/in-house.
Deciding on the right mix of channels is a key component of a successful marketing strategy. Part of that decision involves deciding what should be handled in-house, and when it's better to outsource your lead generation.
Common lead generation challenges
There are many ways your sales pipeline can get blocked. Whatever the reason, generating quality leads for sales reps is a never-ending challenge. Here are some of the most common problems and solutions.`
Building the right team
A modern marketing team is a collection of specialists. And that tends to mean that until a marketing team reaches a certain size, you can't support every channel. Even as the team grows, certain disciplines have so many moving parts and specialist knowledge that an external team remains the best option.
Whether it's because of team size, expertise, or technical aspects, there are many reasons to compliment your team with a lead generation company. It is not an admission of failure: it's choosing the right tools for each job. Email prospecting is one of the primary contenders: the technical aspects of delivering emails, the specialist copywriting: there is a huge list of elements that make a successful prospecting campaign.
Maximizing budget
Balancing budget constraints is a lead generation challenge common to every marketing team. To increase lead volume and improve your leads, track the ROI of each channel and max out the most cost-effective, highest return channels before building out additional lead sources.
Targeting the right people
As we covered earlier, knowing and connecting with the right prospects is vital. 50% of B2B leads generated are not a good fit for the company that generated them.
Identifying potential clients and their pain points will help drive more leads, and drive high quality leads to your sales teams: making their conversion rates go up. Undertake a market segmentation and build buyer personas to better understand buyer needs and motivations.
Sell more. Book a demo today.
Managing warm leads
A key part of the lead generation process is lead nurturing. Not all leads will be at the bottom of the funnel and ready to buy. With sales and marketing working in harmony, build a nurture programme that will add value to your prospects and move them down the sales funnel.
Producing relevant content
Because a lot of current lead generation is given to inbound marketing, a common problem is creating the right content.
In a general sense, creating content is not a problem: WordPress reports that five million blog posts are published every day.
The common lead generation challenge with content is creating content that fits the audience, and where that audience is in the customer journey.
To get to grips with this issue, try reading this comprehensive guide by HubSpot.
Mastering the response time
A common lead generation challenge is replying quickly to your leads. It feels like a simple enough issue, and the stats show that every minute counts:
Companies are 100 times more likely to successfully contact a lead five minutes after their enquiry, compared to 30 minutes after.
78% of customers buy from the company that responds to their enquiry first.
One approach to this challenge is to calculate your sales velocity: which can help you monitor how quickly leads are moving through your sales pipeline. You'll have to delve deeper to understand why response times take too long, but your sales velocity can help focus attention on increasing this vital metric.
Getting in front of decision-makers
Making sure your marketing is seen by budget holders and decision-makers is both vital and challenging. For inbound methods, mapping content to the sale funnel (as mentioned above) is the most common approach to solving this issue.
This is one of the areas where outbound marketing can really support other channels. Whether outreach happens on LinkedIn, email, or by phone, prospecting puts you in direct contact with these key profiles.
Measuring success
Finally, attribution issues are common to the majority of marketing teams. Without being able to track results and ROI, we can't tell what is working or learn from successful and less successful campaigns.
Email prospecting enjoys direct and clear attribution. You can take a look at our live stats – showing all of our client campaign results (anonymised, of course) to get a glimpse of the detail you can report on with email. And then head over to our ROI calculator, which demonstrates how this database of historical results means we can be confident of Sopro's ROI.