How to create a b2b ideal customer profile
How to create a B2B ideal customer profile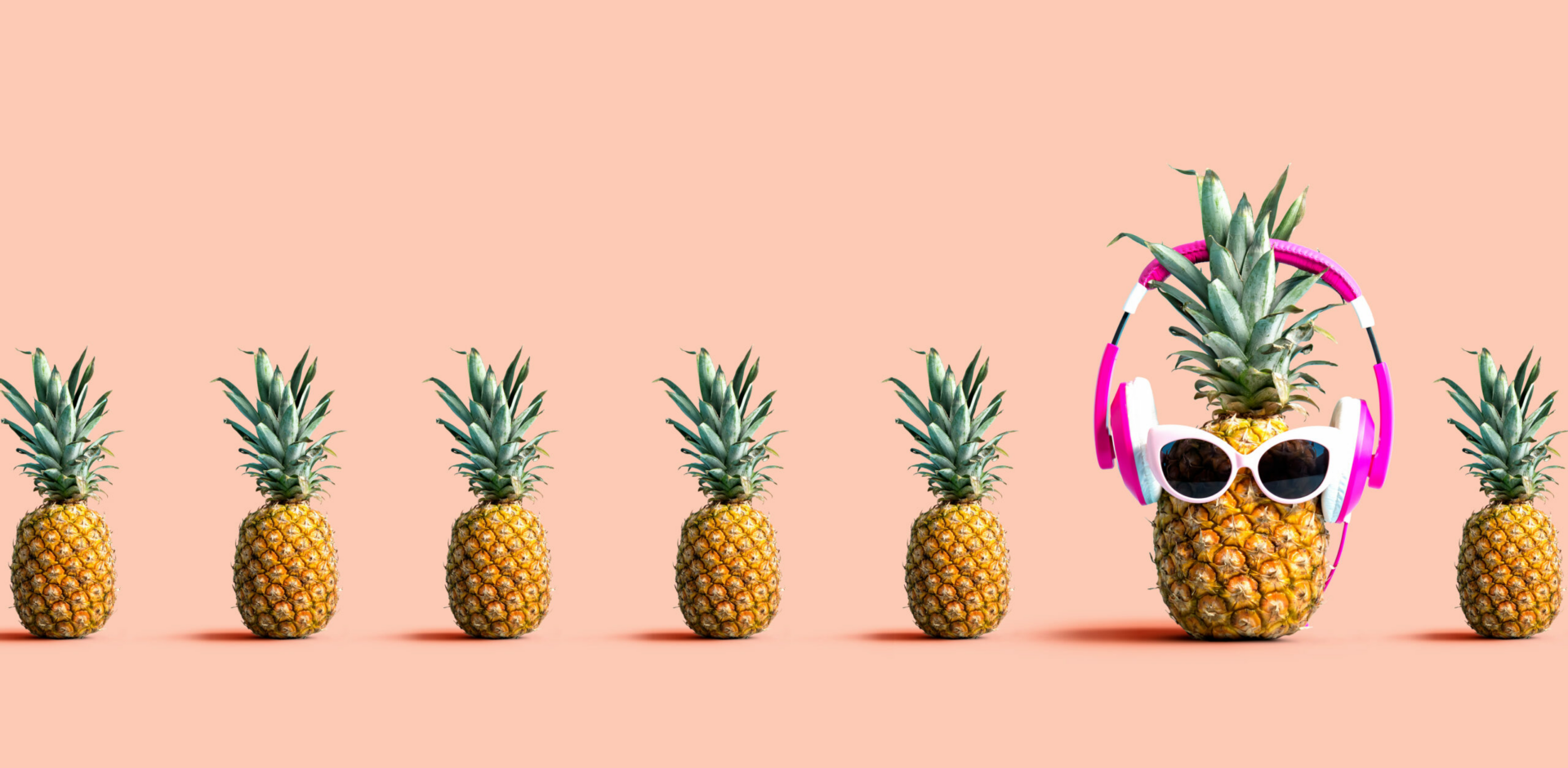 The modern world throws information at us relentlessly. Our senses are bombarded so frequently that when we find order – when two things fit together perfectly – we find comfort.
That's why you find Buzzfeed style posts on Things Fitting Perfectly Together. Or why there is a National Association of Professional Organizers (I know, right?).
These perfect fits create order out of chaos. They calm the mind. It's like the perfect harmony in a calming song, a stunning view in the Lake District or a hot bath at the end of a long day.
Finding the perfect client is a lot like this. Business functions align in perfect harmony. It makes marketing easy, sales simple and revenue flow.
So do you just hope that the perfect fit stumbles upon your marketing? Or do you create an ideal customer profile and go after that perfect client?
What is a B2B ideal customer profile?
An ideal customer profile (ICP) is a description of an imaginary company that would make your perfect client. This company would gain maximum value from your product or service, and in return would provide considerable value to your business.
Due to the perfect fit between your service and their need, this company would be the easiest to acquire and stay as a customer for a long time. They may become an advocate for your business and could sit on a customer advisory board.
Ideal customer profiles and buyer personas
Understanding your audience is such a fundamental part of marketing that a lot of related frameworks exist. Ideal customer personas and B2B buyer personas are two examples of this. Both can help, but what's the difference?
In short, your ideal customer profile is an outline of the perfect company that you sell to. Your buyer personas are a representation of the people and roles within the companies that you sell to.
You should create your B2B ideal customer profile first, before moving onto your personas. Creating a Marketing Molly or a Technical Timmy will help you get inside the heads of your buyers – what makes them tick, how you can reach them, and so on.
These personas can be extremely useful to tweak messaging and campaigns, but you first need a broader understanding of the type of companies they work for.
Why you need an ideal customer profile
How does an ICP actually help? Does it have practical applications or is it just an exercise best left for an away day before you get to the team bonding session in the local pub?
Here are five real-world outcomes that demonstrate the impact an ideal customer profile can have on your business.
Focus your marketing on winning high-quality leads
By creating a specific profile, you create more targeted marketing campaigns. By focusing your marketing efforts, you drive more leads, and more of them convert.
The marketing team probably start to have cool monthly socials like paintballing thanks to the increased results you are driving.
Meet sales goals
Instead of clogging up your sales pipeline with leads that will never close, you focus on the best leads. As more and more leads align with your ICP, and the quality of leads increases, your sales team are able to close more deals.
The sales team now love you too! Steve buys you a beer every time you go to the pub.
Increase Customer Lifetime Value
With the sales team now closing leads aligned with your ICP, you make a point of bringing Customer Lifetime Value and Average Customer Lifetime into your reporting.
With more perfect clients signed up, churn is reduced. Finance and Client services also start to think you're cool.
More referrals
Ideal leads mean happier clients. Happier clients mean natural growth in your referral marketing.
Leads are creating leads now. You're living the dream! You don't even have to do anything to create more business. It's like you've invented a perpetual motion machine.
Account Based Marketing (ABM)
With your ideal customer profile defined, it starts to influence a new ABM strategy, where you focus efforts on specific, high-value targets. Now you're bringing in the big guns.
You get a company car, win monthly awards, and become a speaker on the international circuit. You are living your best life.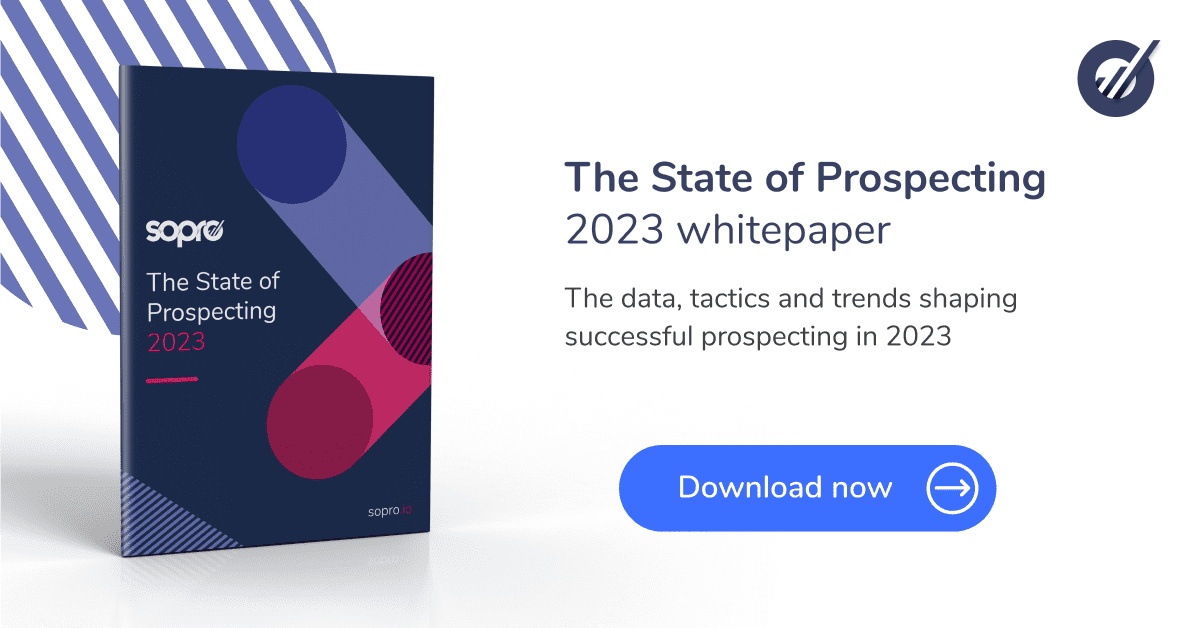 How to create an ideal customer profile for B2B
You can easily imagine an ideal customer – they form the part of your target audience that is most likely to experience the biggest success with your product. They have the need and the budget and are ready to buy.
While they are easy to imagine, you should be defining your ideal customer profile based on quantitive and qualitative data, not an active imagination. This doesn't mean it needs to be difficult or expensive. The best way to start is to simply look at your current customers and see who gets the most value.
Every ICP will contain different attributes and can be arrived at using different methods. The below should help you design your own process to arrive at the perfect customer profile, but you don't need to follow every step if it doesn't make sense in your industry.
1. Look at your happiest customers
The most obvious, and easiest, place to start is your existing customers. Talk to client services and other customer-facing departments. Get a list of the happiest, most successful customers.
Who doesn't just appreciate what you do, but loves it? Who are the super users who really benefit from your product or service? Who's given you rave reviews and wants to do a case study with you?
Listing around ten customers gives you a good start, as you start to look for shared attributes.
2. Identify their common attributes
This group of ten companies will share certain characteristics, so speak to the relevant people, dig into the data, and start playing snap.
Some of the attributes you'll want to examine are:
Industry
Budget
Revenue
Company size
Geography
Needs/pain points
There may be other notable similarities depending on the nature of your business – add whatever suits.
3. Prioritise lifetime value
You need to start refining the list. Ten companies are too many. We are looking for the ideal – so far we've looked at who is happy and getting the most from your product. Now we want to see who your company get the most from.
If you have different pricing tiers or variable contracts, look at the high-value customers. You want to look at customer lifetime; ideally have been with you for a long time. This will show they remain happy and loyal beyond the honeymoon period, and that their need continues.
A quick note that you shouldn't discount companies on this factor alone. You may have only recently signed the best clients, perhaps because your business or product was not mature enough previously. Use your judgement.
In order to refine the list, look for two to four companies that are happy and high value.
4. Gather additional data
Now that you've refined the list, you want to get a fuller picture of these companies.
Data sources
Look at your website analytics and CRM system. You can also look at their website, social media and marketing to gain a better idea of the type of company. Anything you have available to build a fuller picture of common themes will be useful.
Interviews
The best way to build up a more detailed and accurate picture is to interview the ideal customers you've identified. Find out about their pain points, decision making factors, and their buying process, if possible.
If you can manage to convince them to, speaking to your dream customers (that you haven't signed) will be really enlightening.
Talk to customer-facing teams
You've already spoken to CS. Your sales team will have useful knowledge from talking to customers during the sales process. Each customer-facing team will have a different angle on your customer and might be able to provide more info.
By now, you should have a pretty good picture. Of your ideal client. It's time to build that ideal customer profile.
5. Use a B2B ICP template
The simplest way to build an ICP is to use a template. If your design team (or intern with a photoshop license) have some time to spare, you can knock something up pretty quickly.
Alternatively have a hunt around the internet – there are a few ideal customer profile template builders out there. You can always adapt the one below.
If you've built your ideal customer profile, created your personas, and generally know everything there is to know about your customers, you might want to run a market map. Sopro's free tool allows you to effortlessly build a picture of your total addressable market.
And if you want us to take care of prospecting to your ideal customers, get in touch today.