What is market mapping for sales prospecting?
What is market mapping for sales prospecting?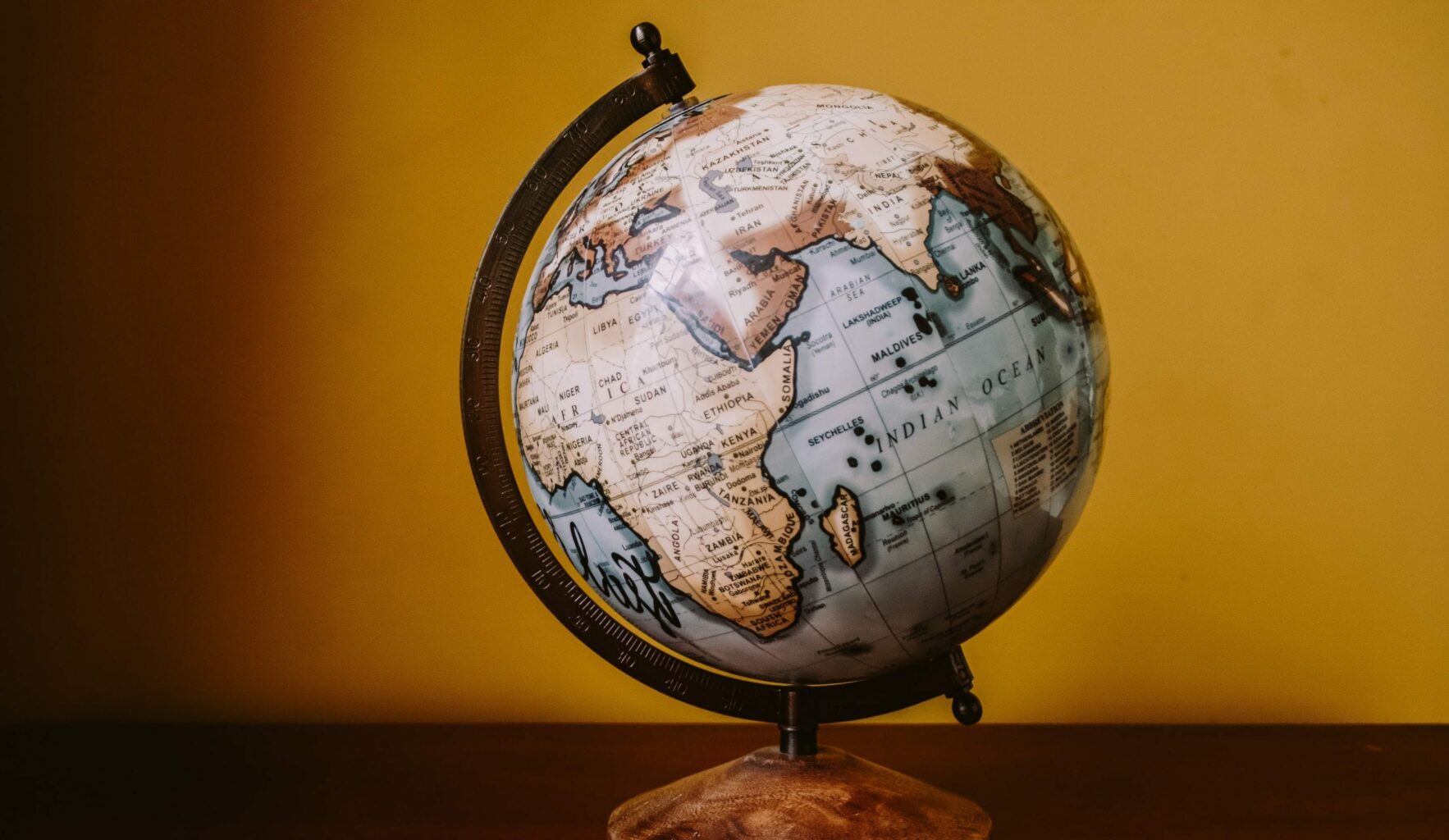 There are three different ways to build a market map, and each one reveals different insights. Market mapping for prospecting looks at the market from the point of view of a salesperson. How many prospects are there that fit my criteria?
Traditional market mapping looks at the market from the point of view of the customer. Which brands offer this product or service and how do they differ? Finally, businesses can map customers which can help them understand who they are reaching successfully.
Getting a good understanding of each of these can reveal the competitive landscape and the size of their total addressable market. It can also reveal how the market size can change based on shifting the definition of your ideal personas.
What is market mapping?
Market mapping, also known as perceptual mapping, is the process of plotting competitor products on a graph to visually illustrate a sector. It does this by comparing two competitive factors.
The graph maps your competitive position and can reveal gaps in the market and how to position the product.
Here's a traditional market map: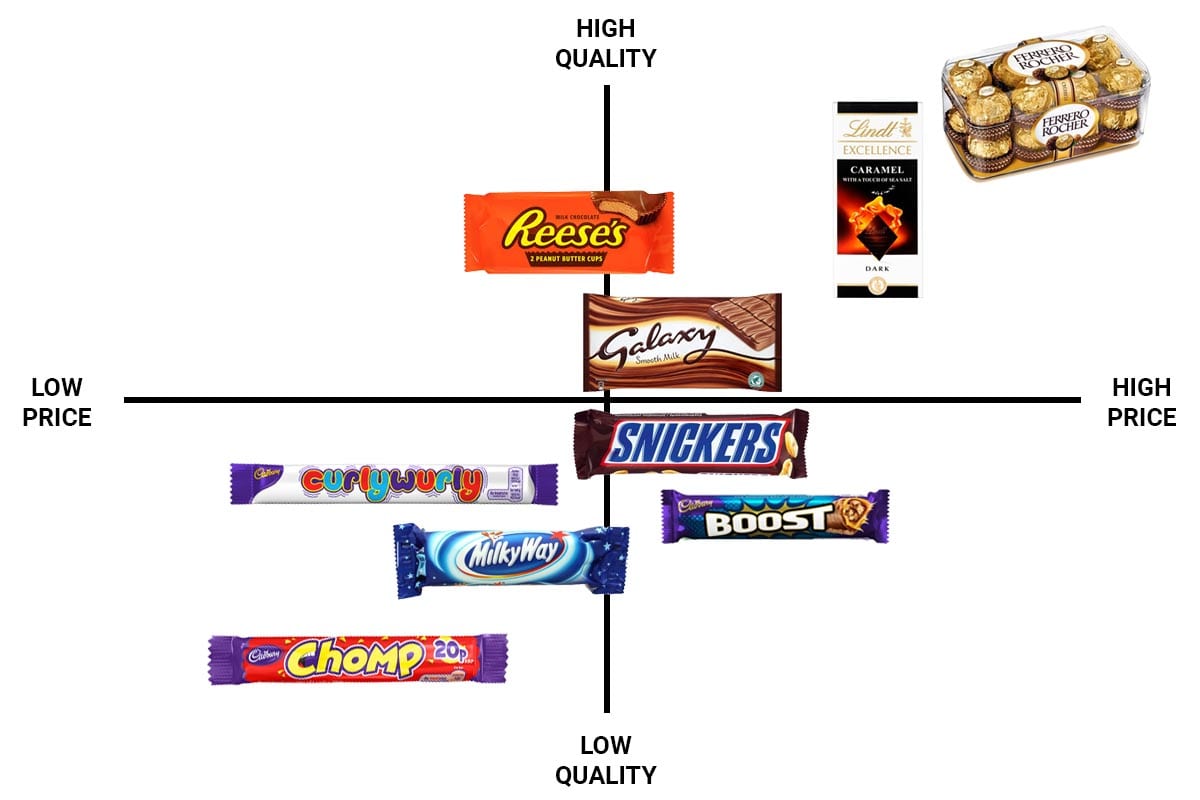 The market map here is all about product or service positioning in the market against its competitors.
Mapping price and quality is a common approach to market mapping. However, many factors can be used and will depend on the industry, as well as what you want to find out. 
For example, the market map below examines the same chocolates as above, but through the lens of taste factors – density and smoothness: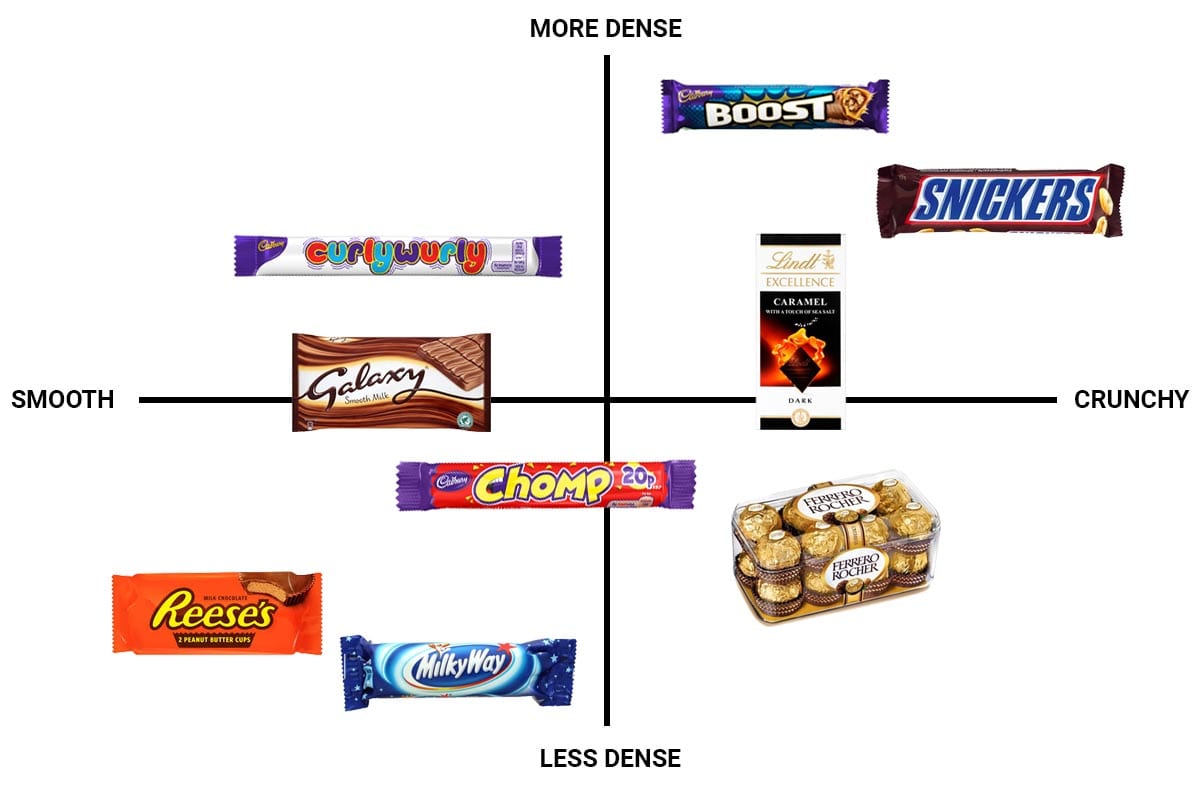 The market map here can help new product development, as well as positioning and perception among consumers.
Both of these approaches are incredibly useful, but very much a starting point for thinking about generating demand for your product.
What is market mapping for sales?
There are two sides to sales market mapping. These two sides are customer-based and prospect-based.
Customer market mapping looks at your existing clients base and charts them onto a map. The software then includes other aspects of customer data. This allows you to understand your current customers and spot patterns and opportunities.
Customer market map
Customer lists are easily exported from your Customer Relationship Management (CRM) tool, and can include addresses, industry, company size, sales data, and more.
Visualisations can give you a clearer understanding than rows of data in a spreadsheet. The CRM data can be imported into a business mapping software and plotted onto a map.
Software such as Mapline can easily achieve this for you, and the variables attached to each can be included so you can view your clients in their various groups.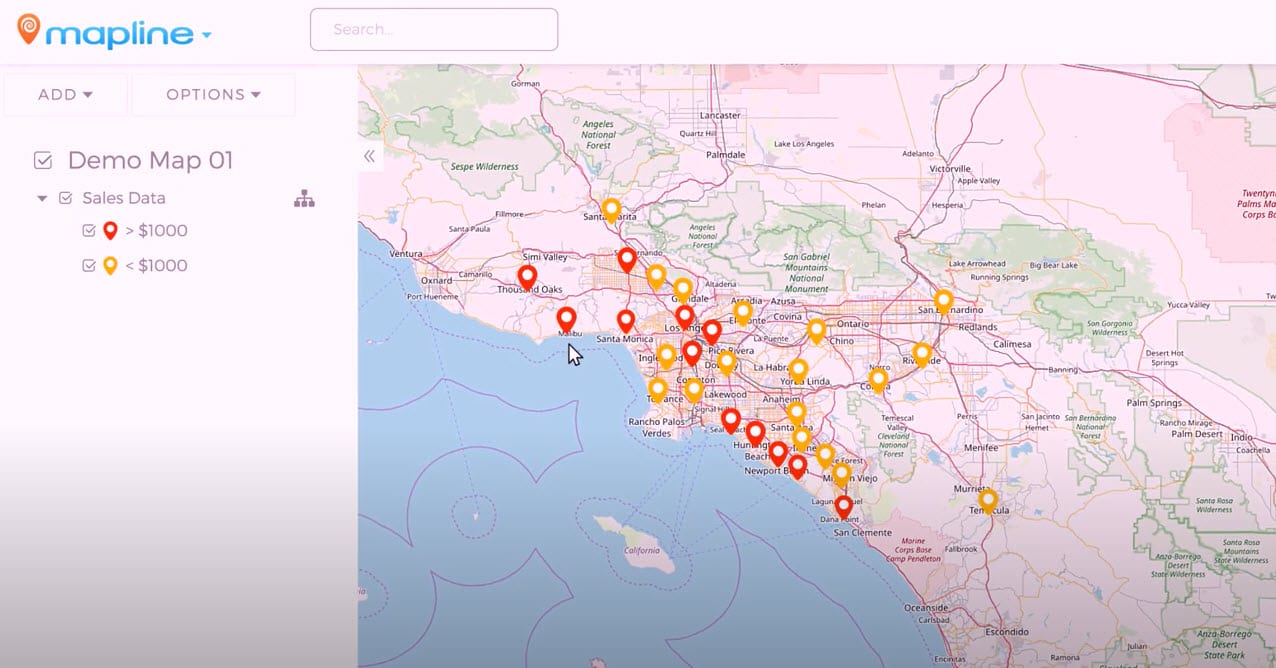 But what about those customers you haven't reached or those markets you haven't explored? 
Your potential prospects present a much tougher task to quantify and target. 
Sales market mapping: What makes a good prospect?
The first step in building this form of market map is defining who you want to look for. If you have already developed buyer personas and ideal customer profiles, you'll know exactly the type of people you are looking for.
If not, you will still be able to create a map. While it will vary from one B2B business to another, key factors to consider are:
Locality (country, region, city etc.)
Industry
Department (and there may be more than one e.g. IT, HR, Marketing)
Job title (and these may identify influencers, decision-makers, stakeholders etc.)
Company size
Of course, occasionally other considerations may come into play, such as do they use certain software, but the main boxes to be ticked are all above.
Having defined these, you are left with a long list of variable attributes or, if you're getting all visual, a Venn diagram with a sweet prospecting spot at its centre.
But you are none the wiser about the size of your market.
How to map your market for prospecting
Mapping your total addressable market can help you understand the size of the opportunity. It can also help you understand the size of market segments. 
Combined with customer data and buyer personas, you can start to map our the size, value and fit each customer segments.
The relationship between the definition of your prospects and the size of your market becomes clear: as you tighten and loosen the criteria around what the ideal prospect is, the size of your market changes.
Do you need to tighten your definition of a prospect to target the big hitters without wasting energy on the long-shots, or do you need to widen your net to increase your prospect base and smash your sales targets?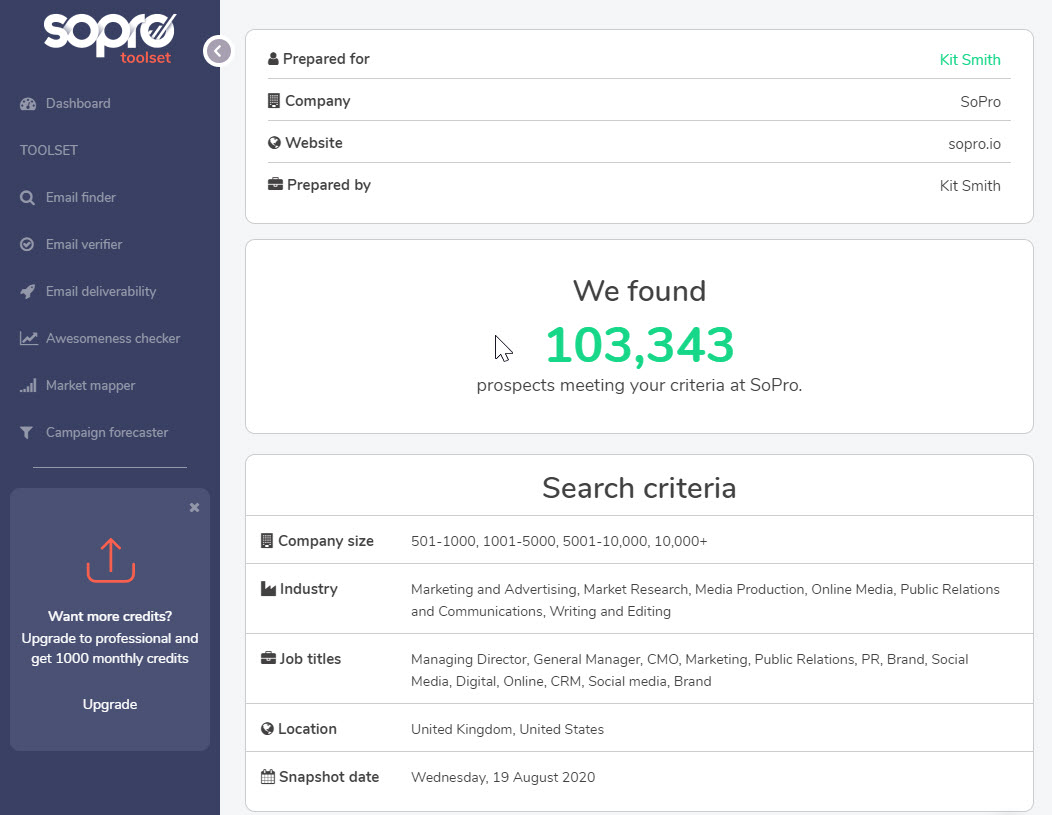 Market mapping software
To develop any of the market maps covered above, you'll need a tool to help you bring the large amounts of data together. The perceptual market maps of chocolate bars I knocked up in Photoshop in minutes. Mapping customers and prospects requires something a little more powerful.
As well as Mapline mentioned earlier, there are plenty of other mapping solutions to choose from. Take a look at this article breaking down 12 of the best mapping tools on the market.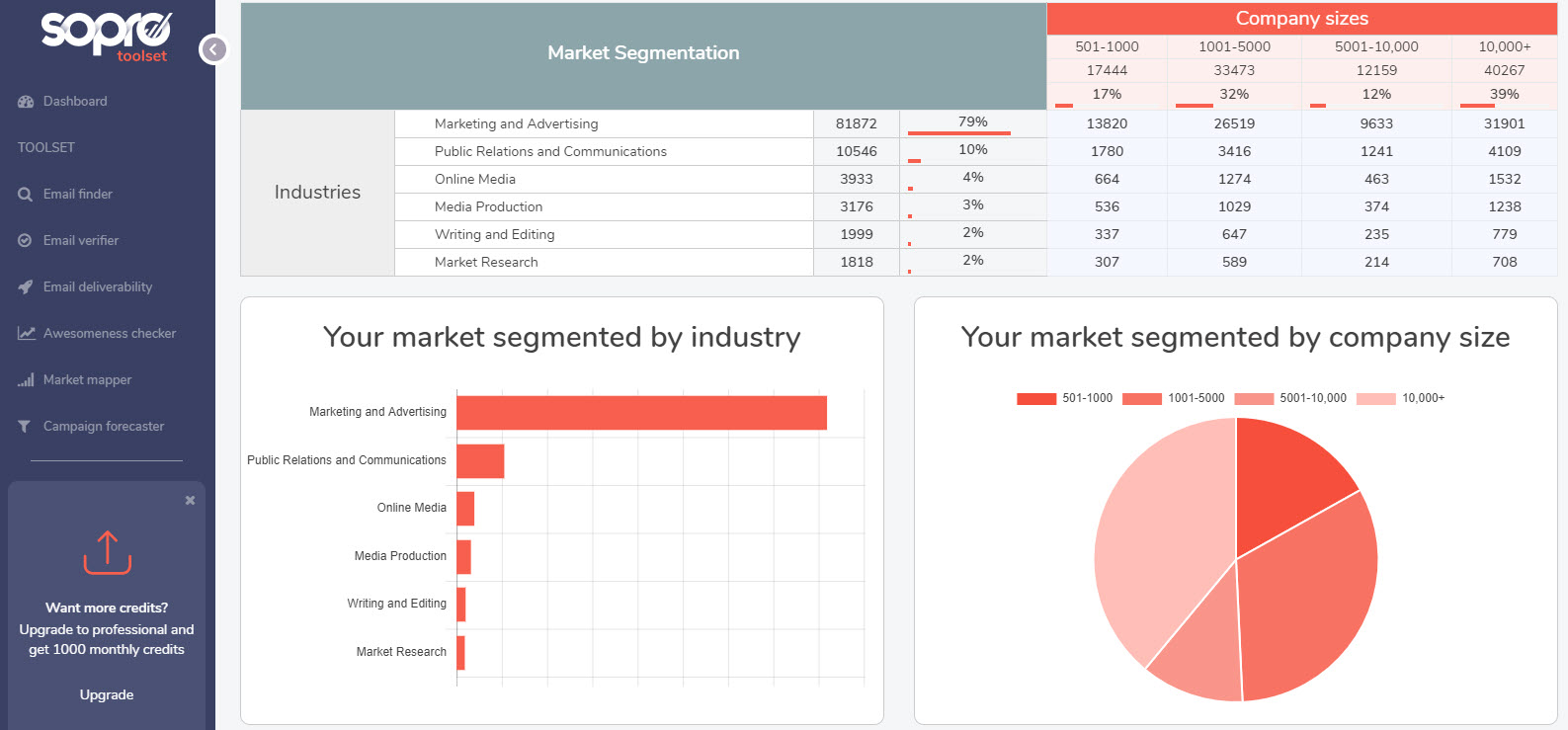 Our free market mapping tool allows you to input your target criteria (locality, industry, department, job title, company size and technology) to understand the size and makeup of your market.
This awesome market mapping for sales tool mines live LinkedIn data (no stale databases here) to quickly map the size and scale of your addressable market.
We use similar technology and methodology we have for our paying clients to research, collate and present your market in ways you never knew existed.
And there's no charge – so there really is no excuse. You can now map your prospecting territory as easy as you can your customers.
One quick caveat:
A lot of tech underlies our brilliance but so does a lot of talent and hard work. It takes our team an hour or two to complete each request, so please don't fire off too many at once.
CRMs
If you want to map your customers, you need a good CRM solution. There are a huge number of solutions on the market, Trust Radius offers customer reviews here.
Sales mapping software
As well as Mapline mentioned earlier, there are plenty of other mapping solutions to choose from. Take a look at this article breaking down 12 of the best mapping tools on the market.