Brand awareness on a budget
Posted on: June 14, 2023
Reading Time: 9 minutes
Category: B2B marketing
Brand awareness on a budget

The basics of brand awareness, how to build your brand on a budget, and tips for tackling negative publicity.
---
Building brand awareness can be as simple as someone recommending you to a friend. Someone saying, "Hey, I like this brand – have you heard of them?". One of the best ways to build brand awareness is to be the best on the market and build a solid, meaningful relationship with your customers and prospective customers, so they're more likely to talk about you. But as we all know, actually doing that is a bit more complicated, and it can cost a lot of money!
Many entrepreneurs and small business owners often find themselves facing a common challenge: limited marketing budgets. So, how can you effectively raise brand awareness when resources are scarce? We take you through what it means to build brand awareness and the most cost-effective ways of doing so.
How to build brand awareness
When was the last time you bought something off the back of a TV ad? It's probably been a while. Advertising and brand awareness has evolved in the last twenty years into something almost unimaginable.
Building brand awareness involves creating a positive and recognisable image of the brand in the minds of consumers. A well-rounded approach to brand awareness includes a combination of effective marketing strategies and consistent messaging across various channels, and that doesn't mean you need to spend a lot of money.
Gone are the days when massive advertising budgets were the only pathway to building a recognisable brand. In today's digital age, creativity, strategic thinking, and a well-crafted marketing plan can help even the smallest ventures punch above their weight. Using the right marketing channels in the right way is the key to creating a successful brand.
By understanding the target audience, conducting market research, and employing tactics such as:
social media
web intent data
content creation
referrals
case studies, and testimonials,
businesses can effectively build brand awareness and differentiate themselves from competitors, ultimately fostering trust, loyalty, and recognition among their target customers.
Strategies for building brand awareness on a budget
When it comes to building brand awareness, the modern business landscape offers a diverse array of channels that can be leveraged to effectively reach and engage with target audiences. Let's take a look at some of the most cost-effective channels.
Social media
Social media is a great, low-cost way to build brand awareness. With billions of users actively engaging on platforms like Facebook, Instagram, Twitter, and LinkedIn, the potential reach and impact of social media cannot be overstated.
Compared to traditional marketing channels, social media platforms offer affordable advertising options, including targeted campaigns and sponsored content, allowing businesses of all sizes to compete on a level playing field. Additionally, organic reach through well-crafted posts, hashtags, and interactions can further amplify brand visibility without requiring significant financial investment.

And keep in mind creating a TikTok or a Facebook post doesn't need to cost a lot of money. What's important is that you're conveying your brand message and values. Good social media is one that tells a compelling story.
Here are our top tips for posting on social media:
Keep your posts in line with your brand values (don't post about something unless you have something to say)
Consider your brand aesthetic and how your posts will look as a whole
Include your logo and tagline
Tell a story
And yes, memes can help you build brand awareness.
Web intent
Leading on from social media, you can use customer behaviours or web intent to build a brand presence. How? By having a clear vision of when your customers or prospects visit your website and which pages are most popular, you can get a better understanding of what resonates with them.
Using web intent to build better brand awareness:
Strategic landing pages: You can create landing pages specifically designed to capture the attention and interest of visitors who arrive at your website through specific search queries or advertisements. Tailor the content and messaging on these pages to align with the intent behind their visit.
Personalised messaging: You can leverage web intent data to personalise your messaging and communication with website visitors.
Monitoring and analysis: Make sure you continuously monitor and analyse web intent data to gain insights into visitor behaviour, patterns, and preferences. This information helps you refine your brand messaging, optimise user experiences, and identify opportunities for further engagement and brand exposure.
Elevate your brand awareness efforts even more by harnessing the power of our audience insights tab. This invaluable tool offers a crystal-clear view into the specific groups, influencers, and companies your identified prospects actively follow on LinkedIn. With this in-depth understanding, you can seamlessly tailor your content and messaging to align with their interests, fostering deeper connections and maximising engagement.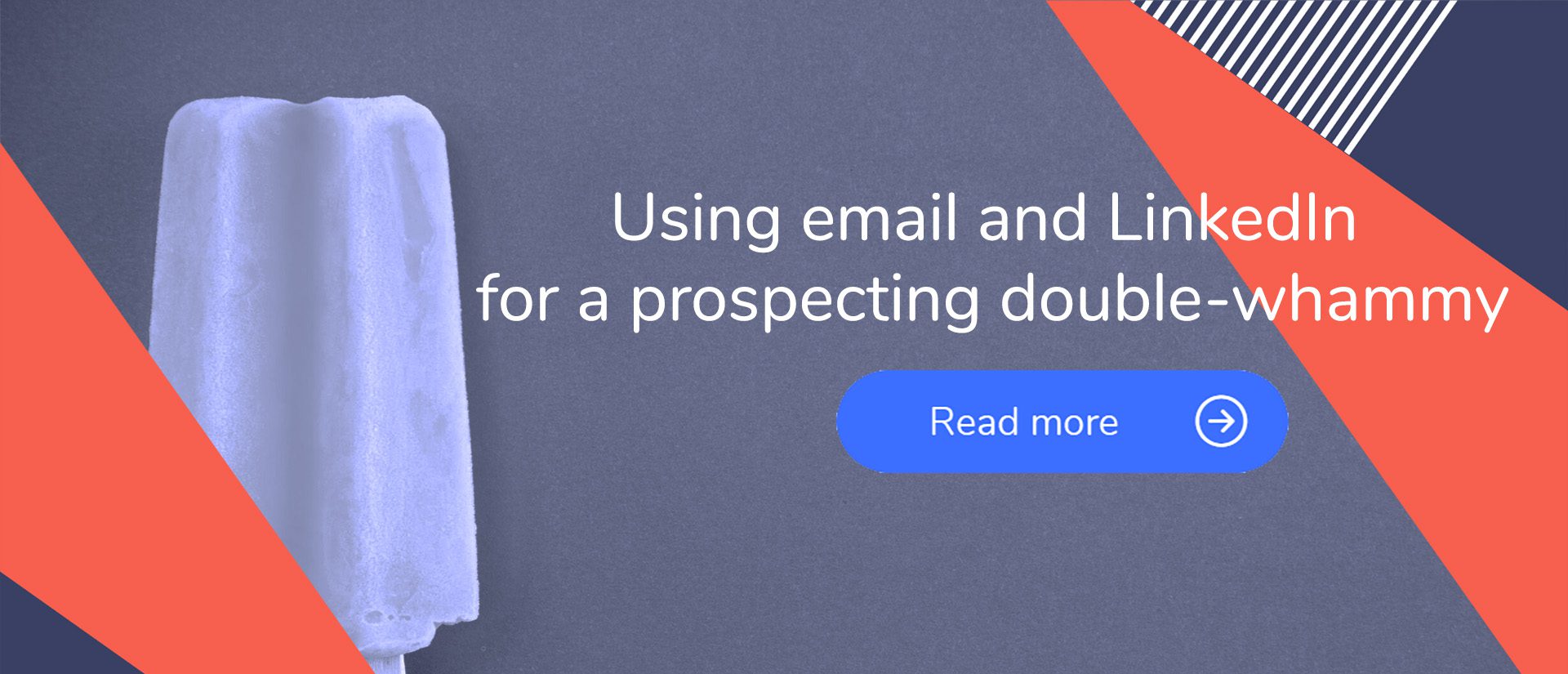 Content creation
Another way to build brand presence is to have an arsenal of amazing content. You're the experts and, therefore, should be the authority on your topic – in other words, people should be coming to you when they have questions you can answer, not going to one of your competitors.
This is all about creating value beyond your product or service. Offering insights into topics around your product or service in a blog, newsletter, or by conducting reports shows people you're someone that should be listened to.
Of course, content creation isn't free unless you're going to do it all yourself, but there are options that don't involve hiring a full-time content writer. Websites like Fiverr and Upwork can be a good source for finding freelance content writers that are trying to get their foot in the door. But bear in mind that often you'll need to pay for quality content.
Top tip: Strategically place call-to-action (CTA) buttons or links throughout your website, guiding visitors to take desired actions that align with your brand objectives. Whether it's subscribing to a newsletter, following your social media accounts, or exploring your products and services, well-placed CTAs can drive engagement and build brand awareness.
Referrals
Referrals can be a great way to get new customers and gain attention. And think about there's very little work that needs to be done on your end. But even if someone loves your brand, are they really going to take the time out of their day to refer someone to you? This is why it's essential to offer something in return, aka a referral scheme.
By providing tangible benefits in return, such as discounts or rewards, you motivate satisfied customers to actively advocate for your brand, amplify trust and credibility, enhance customer engagement, and achieve cost-effective brand awareness.
Case studies and testimonials
Similarly, case studies and testimonials can be another low-cost way to build brand awareness.
Case studies can highlight your successes, it lets you demonstrate your expertise and the tangible results you've achieved for your clients with solid proof. Testimonials, on the other hand, offer firsthand accounts of customers' experiences, which can resonate with potential buyers and instill confidence in the brand.
Sharing these stories through various channels, such as websites, social media platforms, email marketing, or even in-person events, allows the brand to reach a wider audience and create a positive perception of its offerings.
---
By employing a multi-channel approach, you can maximise your reach, connect with diverse demographics, and reinforce your brand presence across various platforms.
How to overcome bad brand awareness
No, not all publicity is good publicity. It is possible to do brand awareness wrong – especially when it comes to your marketing campaigns. But having a bad brand reputation isn't the be-all-and-end-all. If you listen to feedback and acknowledge your mistakes head-on, you might be able to sway opinions. Let's take a look at two examples.
It's important to always address negative publicity if it ever comes your way, even if you're not willing to retract or issue an apology. Acknowledging bad PR head-on is always the best way to deal with it – from one negative comment online to something more serious.
McDonald's
McDonald's, the world's largest fast-food chain, has long been a target of criticism due to its perceived unhealthy food options. However, the brand experienced a particularly significant wave of backlash following the release of the documentary "Super Size Me" in 2004 – sure, this is an old reference, but an important one to consider as McDonald's is such a large powerhouse, especially in the US.
The impact of "Super Size Me" was substantial, causing a significant negative shift in McDonald's brand image. The documentary sparked public discussions about the fast-food industry's responsibility for providing healthier options and raised awareness of the potential consequences of excessive fast-food consumption.
But McDonald's faced the problem head-on. The company made subsequent efforts to introduce healthier menu items, provide more transparent nutritional information, and promote active lifestyles through its marketing campaigns, such as its "Every step counts" campaign which launched later in 2004.
Gillette
Gilette came under fire in 2019 after they changed their slogan from "the best a man can get" to "the best a man can be" in one of their campaigns. It accompanied an ad that showed images of bullying, sexual harassment, sexist behaviour, and aggressive male conduct.
For example, one scene shows a friend stepping up and stopping his buddy from harassing a woman on the street. It sends a strong message that we all have the power to prevent such behavior and create a more respectful and inclusive world. But why would that come under scrutiny?
The video has received a significant number of negative comments, with viewers expressing their intention to boycott Gillette products and accusing the company of promoting "feminist propaganda." With some consumers demanding a formal apology.
Similarly to McDonalds, Gillette faced the problem head-on and made a formal statement about the ad. But unlike McDonalds, they stuck firmly to their beliefs and brand values – and issued a statement supporting their video.
How Sopro can help you build brand awareness
By leveraging Sopro's comprehensive sales engagement service, you can eliminate the tedious and time-consuming process of identifying potential leads.
Our dedicated team of prospecting experts utilises cutting-edge techniques and extensive market knowledge to identify and engage with high-quality prospects on your behalf. This targeted approach ensures that you connect with individuals who align with your ideal customer profile, saving you valuable time and resources.
The time saved by using Sopro allows you to invest in activities that expand your brand's reach, amplify your presence, and cultivate meaningful connections with both potential and existing customers.