What exactly is multichannel prospecting – and how can you dip your toe in its welcoming waters?
What exactly is multichannel prospecting – and how can you dip your toe in its welcoming waters?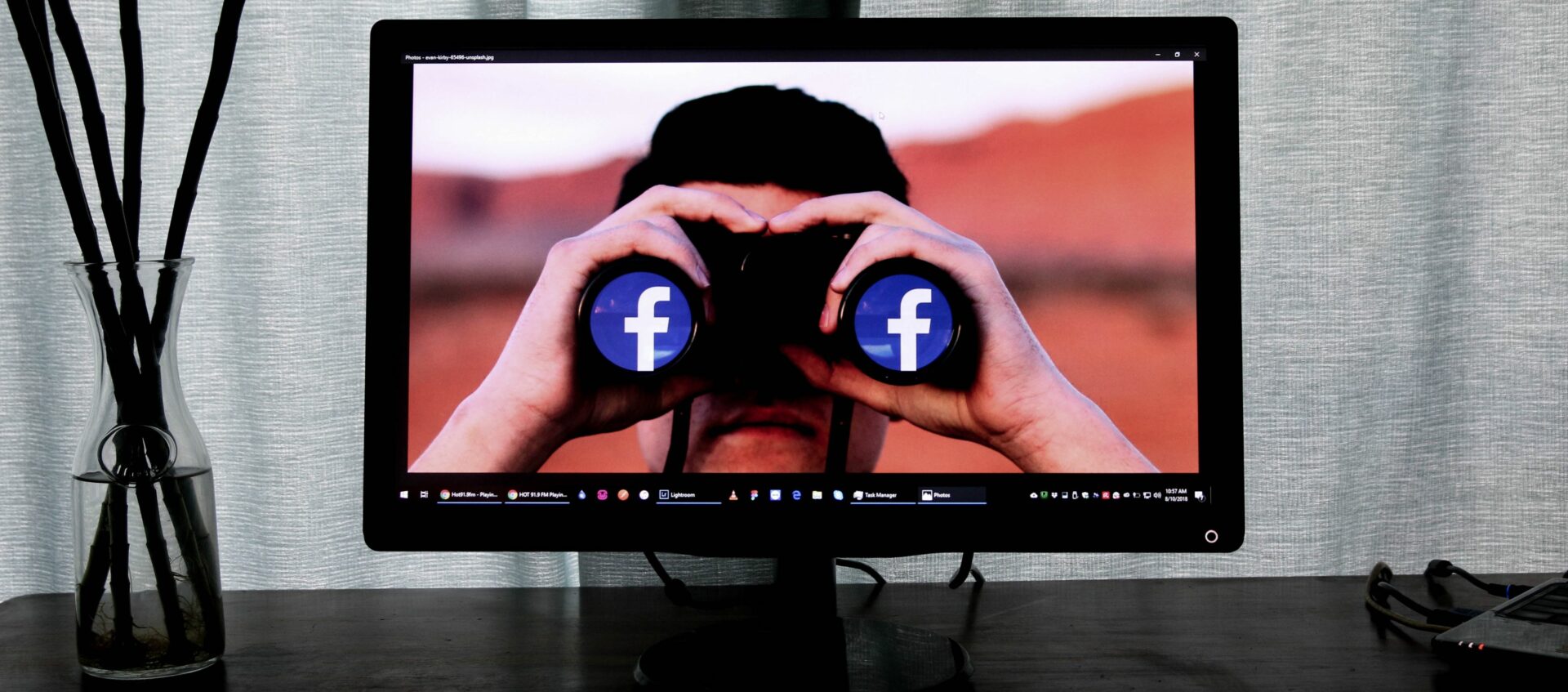 Multichannel prospecting is actually nothing new.
Way back in 2016, TOPO's Sales Development benchmark report was revealing that 80% of the highest growth sales teams used the triple touch method.
The 'triple-what' you may ask! And I'm with you: I had to run a quick search on it too!
The triple touch method, it turns out, is sending an email, leaving a voicemail and dropping a LinkedIn InMail.
Sometimes you may do this concurrently (to create, I guess, a 'triple whammy').
On other occasions, you may time your additional touch points to coincide with your chaser emails (giving you, presumably, the 'triple hit').
Of course, there are other ways to strengthen your campaign's chance of success other than the holy trinity referred to above. These channels may also include sponsored LinkedIn posts, bespoke landing pages, personalised video prospecting messages or good old-fashioned direct mail.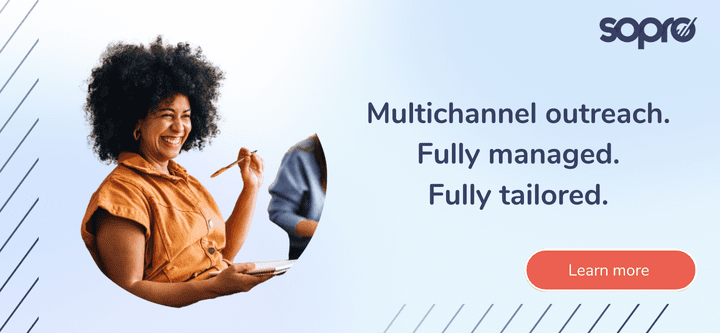 While it is true that multichannel prospecting is nothing new – it is, sad to relate, something that is more likely to be paid lip service to than put into service.
Which is a crying shame.
In the sea of emails washing up in our inboxes it has never been harder to stand out as a prospector. By expanding your campaigns to include additional channels, you will start to get noticed, get replies and get into the conversations that lead to deals.
Here's how you can go multichannel.
1. Email remains the solid rock on which your prospecting will be built
Email still offers the most effective and efficient way to reach out to prospects. Due to its proven power to perform it should remain the cornerstone of your multichannel campaign.
It is not the case, however, that the other channels all line up to serve email. Far from it: you can use your emails strategically to strengthen your other touchpoints too.
For example:
If you connect with someone on LinkedIn, you can reference their profile in the next email you send.
Or, if you leave a voicemail, you can follow this almost immediately with an email that sums up the purpose for your call, and prompts the prospect to respond.
2. Bespoke landing pages for a warm welcome
One thing that we always remind anyone kicking off a prospecting campaign is to have a good look over your website. Inevitably the activity will drive visits – and not just any visits, bit visits with a high level of intent.
The smartest prospectors will actually create bespoke landing pages for their prospecting. This ensures that everything the prospect will be looking to find is right at hand, without any distractions.
It's the warmest welcome you can offer anyone – and the best way to smooth the road to a phone call.
To achieve this, simply make sure that any link in your email, including that in your email signature, points to the landing page you have created.
3. Using calls to boost conversions
We all agree that nothing beats getting a prospect on the phone. It's the best way to have an authentic, two-way conversation.
Unfortunately, we are also only too aware that cold calling is intrusive and very much a dead in the water tactic due to lack of connection rates.
However, by incorporating call steps into a multichannel campaign, the additional channels can help revitalise your call's capabilities and increase your overall conversion rates.
So, always leave a voicemail, and always follow this immediately with an email, explaining your reason for calling.
4. Social touches for increased awareness
Social touches are where an Account-Based Marketing approach starts to pay dividends.
ABM sees marketing and sales working together to target and create content that appeals to key accounts. (You can read a bit more about ABM here.)
For those whose sales and marketing departments are not a perfectly aligned and slick selling machine there are two simpler ways to use social to target your prospects.
The first is to use LinkedIn (or up your game with a bolted-on Sales Navigator) to try and connect with your prospecting list as the emails are landing.
It will certainly make your email stand out a bit more even if a connection is not made. And if you connect, you have a new channel to start a conversation from.
The second is a whole lot smarter: LinkedIn paid ads or sponsored content can be specifically targeted to an email list that you upload.
LinkedIn refers to this as contact targeting. It allows you to create paid campaigns on LinkedIn for your prospects. More than this it allows you to segment your prospects, just like you do with email, and create content and messages that are aimed at:
Specific stages of the buying cycle
Different sectors
Various geographical locations
And precise job functions or levels of seniority.
And that is a very powerful tool indeed.
5. The (face) value of video
It is still the case that – despite evangelising about the power of video prospecting – it is still a highly effective way to connect with prospects precisely because it is far from being the norm.
A personalised video adds a human touch and creative element to your prospecting campaign. It doesn't have to be anything too flash, just a headshot of you talking. Keep it short and keep it fun, breezy but convincing: think elevator pitch on film.
Try sending a video with you holding up a whiteboard with the prospect's name on it – this will appear as the first image they see and is a great way to grab their attention.
The next day email your prospect and ask them, "What did you think of the video?". Persistence and variety in prospecting really does pay off.
6. Direct mail for the personal touch
I opened this piece by suggesting that multichannel prospecting was far from new.
And that is true enough – but direct mail beats pretty much any form of prospecting, apart from face-to-face, in the age stakes.
Often written off, along with cold calling, as dead, snail mail is actually a really valuable part of a multichannel campaign.
Sending prospects a letter or a tangible item in the mail delivers an exciting element to your campaign. And if you can make it a handwritten letter it will really deliver a sit-up-and-take-notice hit.
Admit it: even you feel really awesome when you get something through the post that is not mass-mailed or a bill!
Try testing different times to incorporate your mail piece into your campaign, but the received wisdom is that it is best done at the very start. A prospect who receives an item — whether it's a gift or a personal note — will be very quick to remember you when you get back in contact.
Multichannel prospecting
Multichannel prospecting elevates simple outreach to a whole new level, and Sopro are proud to deliver an award winning service that delivers advanced campaigns for you.
Book a demo with one of our outreach consultants to discover more about our multichannel outreach service.