Which sector delivers the most b2b leads from email prospecting?
Posted on: September 25, 2018
Reading Time: 4 minutes
Category: Prospecting
`
Which sector delivers the most B2B leads from email prospecting?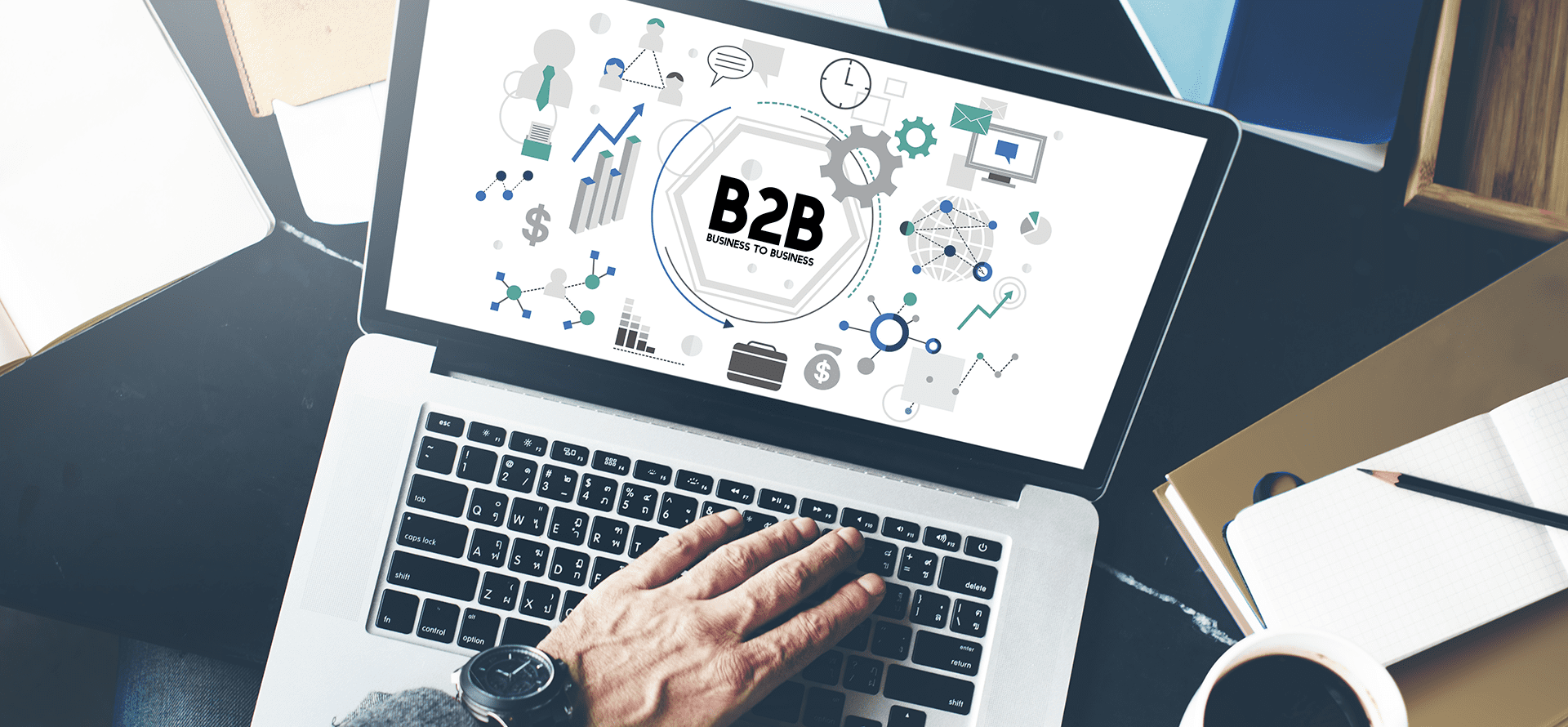 It's been a busy year here at Sopro. As ever we've been prospecting like mad – in fact, I just glanced over at the Sendometer and it looks like we've sent over 1.1m emails YTD…. Let's just take a moment for that to sink in… 1,165,239 emails sent… imagine that.
It's time to reflect a little on what we've learnt and share some of what we've discovered with you.
If you've ever wondered which sector generates the most leads from targeted but speculative emails, then this post is for you.
And if you want to know the average B2B cost per lead by channel and industry, we've covered that too.
Spoiler alert:  the best and worst converting sectors revealed
If you don't want to know the final scores look away right now!
I'm about to tell you exactly which sector yields the most, and the least, qualified leads from an introductory mail.
And the winner is:
The Computer Games sector – with a lead rate of 5.73%.
The toughest nut to crack is:
The Computer Networking sector – which yields a lead rate of just 0.72%.
With the difference in sector lead rate spanning from 0.72% to 5.73%, there's eight times more leads being harvested from certain sectors compared to others.
To put that in some real life context, that's the difference between a cost per lead of £278 vs £35 using our model – fine to get leads at the higher end if you're returning five figure deals from those conversations, but hard to justify if your average deal size is £1k.
So, you'll be wanting to know exactly which sectors are hot – and which are not.
And I won't leave you waiting a moment longer.
The lead league table by sector
We've approached so many sectors for B2B companies that we decided to simply discount the minnows. In what follows, any sectors that had received less than 1,000 mails are simply discounted.
The remaining sectors have been grouped into bands – running from red hot to ice cold.
And here's the results: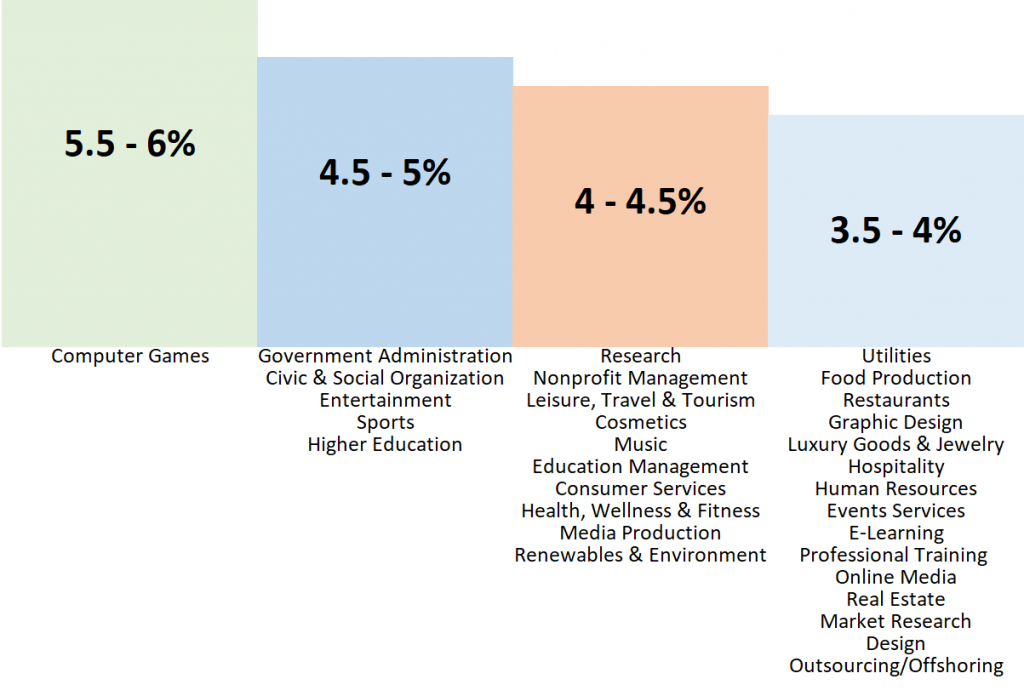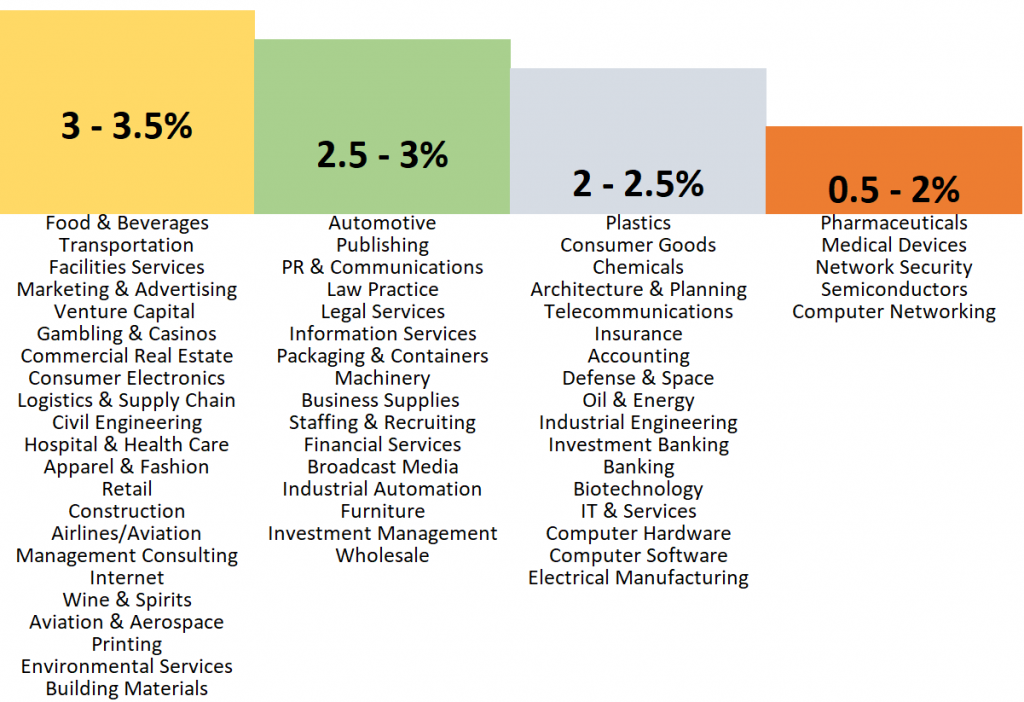 Let's take a closer look at these.
I.T.
The first thing to note is that I.T. is an incredibly hard sector to prospect in. Computer Networking (0.72%), Network Security (1.56%), Computer Software (2.06%) and Computer Hardware (2.1%) all have a significantly lower lead rate than most other sectors. 
Medical and Health
The medical sector is a mixed bag with the manufacturing side of things – Medical Devices and Pharmaceuticals offering lead rates of just 1.67% and 1.85% respectively.
This compares to the 'softer' health sectors of Hospital & Health Care (3.21%), Health Wellness & Fitness (4.14%) and Sports (4.73%).
Banking
The investment and banking sectors are pretty hard going. Banking (2.2%), Investment Banking (2.22%), Investment Management (2.55%) and Financial Services (2.68%) all cluster around the lower bands of our league table.
The top of the table
Here are the sectors that occupy the top three bands of our league table.
Entertainment
Computer Games sits head and shoulders above the rest – but it is far from being unique, as other entertainment sectors also rank well – Entertainment (4.76%), Music (4.23%), Media Production(4.13%).
Learning
Any sector associated with learning, training or education tends to be found toward the top of our league table. For instance, there's Higher Education (4.56%), Education Management (4.23%), e-Learning (3.67%) and Professional Training (3.63%). 
Pub Sec & NFP
It is also abundantly clear that Government (4.84%), Civic Administration (4.77%) and the not-for-profit sector (4.42%) all rank among the most fruitful for leads.
So, what can we surmise? + a small caveat
It's important to point out that our figures are a blend of a huge variety of offerings at a variety of price points, engaging with a whole host of job titles, across 25+ different countries. So worth keeping that in mind, but the conclusion from these findings is that the sector you are prospecting into can affect the leads you generate by as much as 8x.