The ultimate guide to email prospecting
Posted on: August 31, 2023
Reading Time: 10 minutes
Category: Prospecting
The ultimate guide to email prospecting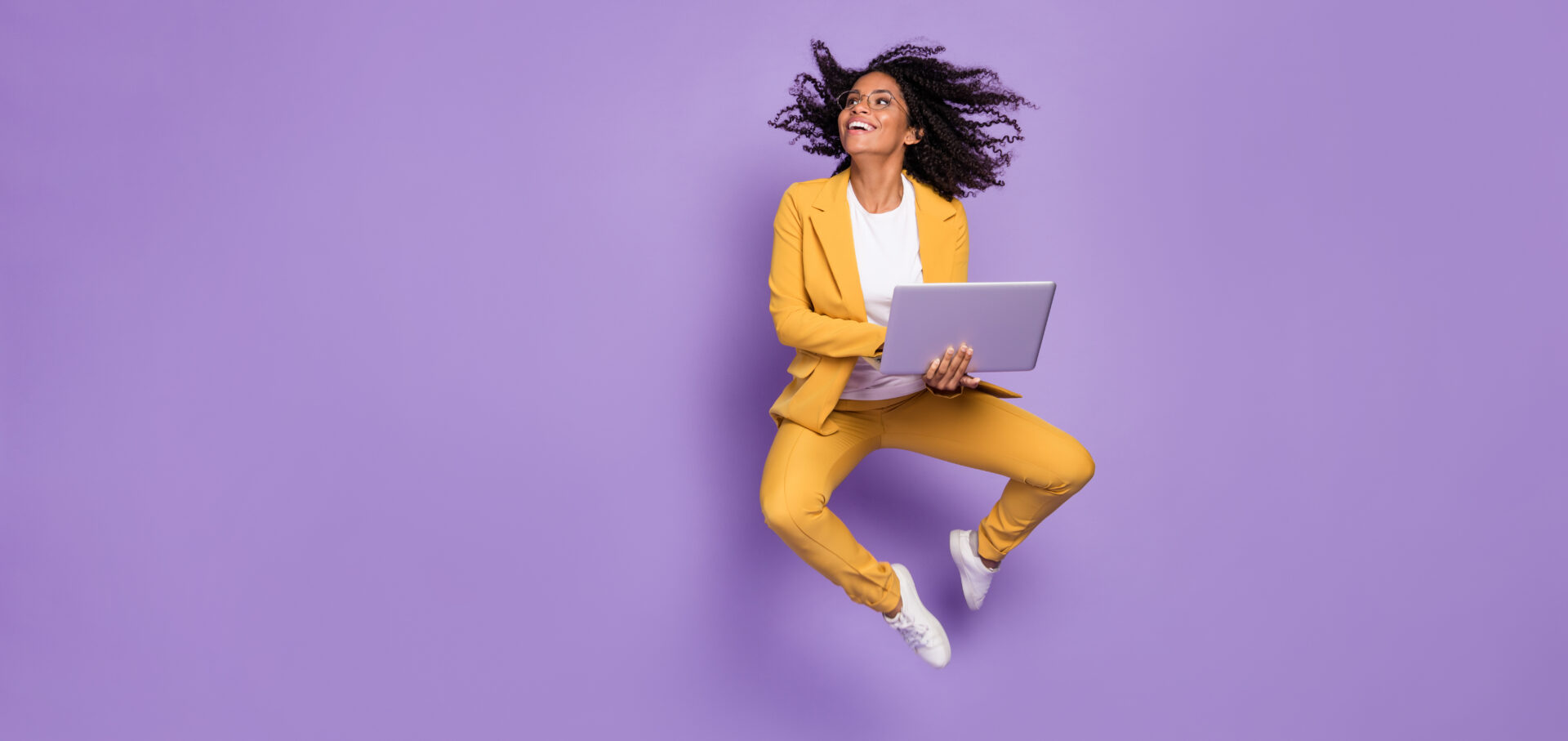 This guide covers what email prospecting is, and outlines an email prospecting strategy and some different ways to optimise the results. Finally, we look at how to get the most out of your sales email campaigns.
——————————————————————————
Finding new business is tough. But there's a reason we hail email as the best way for B2B businesses to get new customers. It's less intrusive than a cold call, more cost-effective than sending snail mail, and clever technology can help you personalise your messages when sending at scale.
So, how do you actually do it? Keep reading to find out.
What is email prospecting?
In its simplest form, email prospecting is the process of finding new customers by sending cold emails. It's about actively getting yourself into the inboxes of people who might want what you've got to offer.
There are typically three stages to getting new business with email:
Create a list of people who might want your product/service (your prospects)
Send them emails to start making a connection (the outreach)
Follow up with those who don't respond, and for those who do, be prepared to handle their questions and provide helpful answers. (chasing and nurturing)
Why email prospecting works
A whopping 77% of B2B buyers prefer suppliers to contact them via email. A cold email interrupts someone far less than a cold call, and is easier to carry out at scale.
If you can write good emails for a relevant audience, you'll avoid getting stuck in spam filters and land directly in the inboxes of your perfect clients.
And when you get Sopro to run your prospecting campaigns, your emails feel super personalised, even if you're sending out hundreds at once. So if you're looking to generate high-quality B2B leads, email really is one of the most cost-effective and risk-averse channels you can find.
A simple email prospecting strategy
Time to get emailing and reeling in those prospects! Here's how you do it.
Step 1: Decide who you want to target
Before you dive in, the first step is to know exactly who you want to target. That means understanding your perfect customer.
Here are some questions to ask yourself:
What industry do you want to sell to?
What's the ideal company size you're aiming for?
Which job roles do you need to reach out to? Are they the decision-makers?
What challenges are they facing that your product or service can solve?
What budget are they working with?
What are their goals and objectives?
Once you've got a clear picture of your ideal customers, you'll be all set to start hunting down their contact information, ready to build a targeted prospecting list.🎯🔍
Step 2: Build a contact list
Next, you need to build an email list of all the people you want to contact. You can do this in one of three ways:
Find contacts yourself: Manually scour company websites, LinkedIn, and other social media sites and compile them into a spreadsheet.
Buy a list from a data broker: A quick option but can be a pitfall to prospecting failure.  
Leave it to the experts: The smart choice, leaving you with more time to actually sell. See how it works.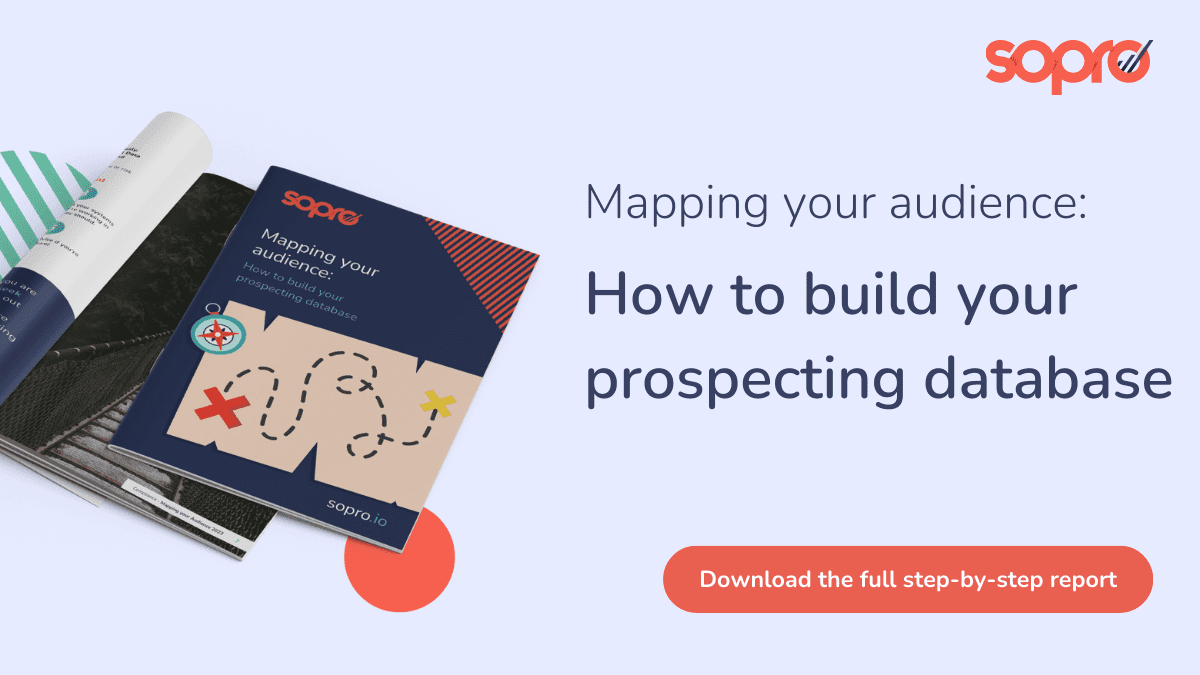 Step 3: Reach out
Once you've got a solid list, it's time to write a short, engaging email template that piques someone's attention.
Remember, email prospecting is NOT the same as email marketing, so throw away that carefully-curated marketing speak and avoid going in with a hard sell.
You want to get your recipient interested enough to hop on a call with you to find out more (it's on this call that you'll work that magic sales pitch, not beforehand). Try something like:
Hi John Connor,
I hope you're having a great Judgement Day!
I head up a market-leading security firm specializing in time-travelling cybernetic assassin prevention measures.
Thought you might be interested in the range of office security options we have available?
Would you be free for a 10-minute call this week to see how our T1000-proof security system could help the resistance?
Thanks,
Not a Terminator
It's short, to-the-point, and has a clear desired action for the reader to take.
For more ideas, read our Golden rules of writing prospecting emails to start creating killer cold emails that get responses.
The perfect prospecting email template
Subject line: Your email's handshake. Make it firm, inviting, and intriguing.
Opening softener: A friendly icebreaker.
Intro: A genuine 'Hello' with a clear reason for reaching out.
Value proposition: What's in it for them? Make this loud and clear.
Call to Action (CTA): Clearly state what you want them to do next. Keep it simple!
Professional signature: Not too salesy, just a friendly sign-off with your name and position.
Step 4: Follow up
What if you don't hear back from prospects? Well, don't give up just yet, because it's common for them not to reply until you give them a little nudge.
Here's a smart approach: pre-plan a series of follow-up emails for those situations when you don't get a response. We suggest an initial email (like the one above) and no more than three follow-ups.
Now, let's look at what each follow-up should do:
The polite reminder: Gently remind your prospect that you reached out and express your eagerness to speak with them. Keep it simple and focus on the benefits they'd get from having a conversation with you. Include your initial message in the chain, and emphasise that you're there to help, not just to sell.
The pivot: In this follow-up, try shifting the conversation a bit. Acknowledge their busy schedule and enquire if there's someone else more relevant you can talk to. Maybe they can refer you to the right person who'd be interested.
The break-up: This is the last follow-up in the sequence. Politely let them know that you don't want to bother them any further, so this will be the last time they hear from you unless they reach out themselves.
Remember, the key is to be gentle yet persistent. Keep the communication open, and adding some humour can help invoke a reply.
Email outreach personalisation
Personalized email is vital: it's also increasingly standard practice. But the misuse of automation can make the attempt at personalisation feel forced and artificial.
Striking a balance is key; using too many personalisation fields can make an email feel unnatural, with sentences looking more like a generic template than a genuine conversation.
Recent advances in AI can speed up content creation, but overly relying on it can result in emails feeling inauthentic. It's essential to integrate automation subtly, using it to foster real conversations rather than overloading emails with robotic personalisations. Opt for tools and services, like Sopro, that can effectively "informalise" customer data, ensuring your emails remain genuine and resonant.
And remember, brevity is your ally. No one's got time for war and peace in their inbox!
Email prospecting tools and platforms
In the modern email age, a good prospecting toolkit is essential. Here's an expanded look at what your email armoury could contain.
CRM Platforms
Think of this as your control centre. Without a CRM platform, you'll struggle to keep track of all the prospects and where they are in the funnel.
Salesforce: A powerhouse for managing relationships and tracking interactions.
HubSpot: An all-in-one inbound marketing, sales, and CRM suite.
Zoho CRM: Multichannel communication, advanced analytics, and automation features.
LinkedIn Tools
The go-to site for B2B professionals. Even an established email prospecting strategy can use a bit of LinkedIn from time to time.
LinkedIn Sales Navigator: A premium tool tailored for B2B sales and prospecting, allowing good search but limited messaging.
CrystalKnows: Technology that automates the process of getting to know potential clients, offering personality-type insights.
Email-finding tools
Locate those elusive email addresses. These tools work well if you are just getting started, but are be too manual to use at scale.
Hunter.io: Find email addresses associated with a particular domain.
GetEmail.io: Uses big data algorithms to find emails.
Voila Norbert: Input the name and domain, and get the email.
Email Verification Tools
These tools double-check those email addresses. You don't want to fire off loads of emails to dead adresses, or your email domain reputation will start to suffer.
BriteVerify: Validates emails in real-time.
ZeroBounce: Removes invalid emails, provides data enhancements, and risk validation.
Templates and content creation
So much of your success will be down to what you say to the prospects. These prospecting tools give help you write the perfect message
Email Awesomeness Checker: Sopro's template checker will give you a score for your email template
Grammarly: To ensure your emails are free of grammar and spelling errors.
ChatGPT, etc: There are hundreds of AI tools that can help you write templates. Make sure you understand best practice before giving it any instructions.
A/B testing and optimisation: Perfecting your email game
Ever mulled over whether that snazzy subject line you discarded could've got more opens?
Enter the arena of A/B testing, or split testing. Think of it as a digital duel, where two versions are pitted against each other to see which wins the click race.
But why emails, you ask? Emails are like lab rats for marketers. Easy to tweak, test, and see the results.
Where to kick-start? Jazz up your email subject lines, tweak your narrative, rejig those CTAs, or even play around with the send times. But remember: only change just one thing at a time, or the tests are unreliable!
These aren't just some geeky tech trials. Once you've tested your emails, you'll have a gold mine of actionable data, just waiting to be tapped.
The data you mine will be your compass, guiding your email strategy straight to the heart of your audience's inbox. Ready to rock those open rates? Let's roll!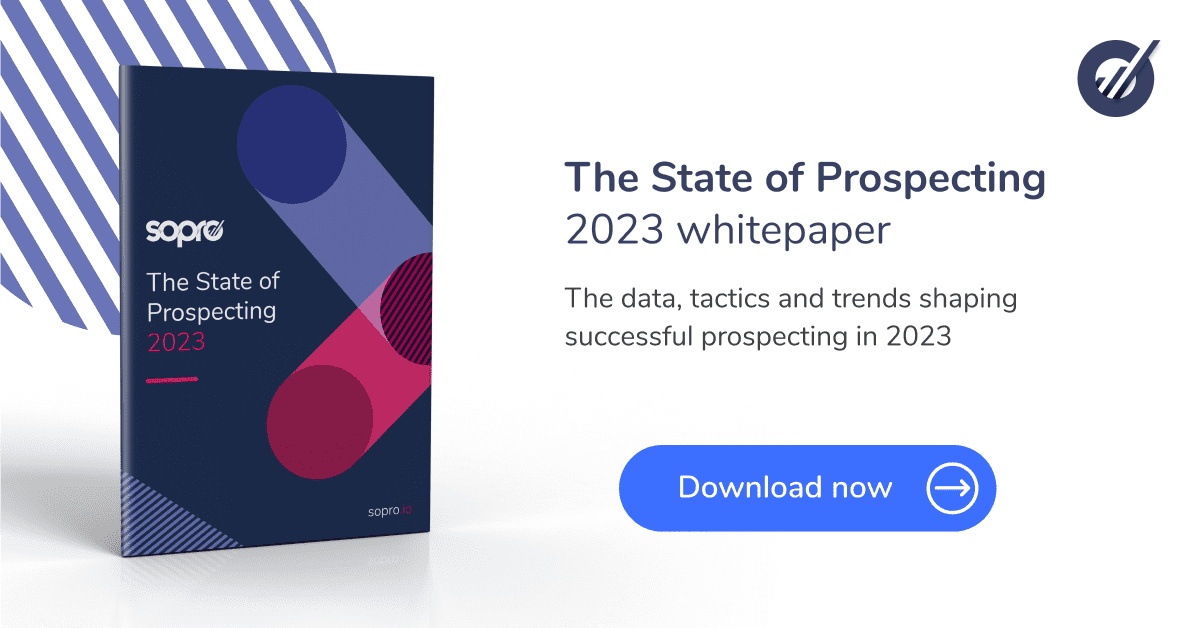 Handling responses
Every response is a step forward. It's also really important to categorise them all, as it helps you monitor the success of different campaigns, audiences and templates.
Here's how you tackle each response type:
Positive response: Celebrate, then quickly proceed to the next steps with the lead.
Negative response: It's a no, but it's also feedback. Handle with grace and understanding.
Deferred interest: Respect their timeline. Schedule a reminder for when they're ready.
Referral: A golden ticket! They've handed you directly to someone else who might be interested. Follow up promptly.
No response: Don't take it personally. Refine your approach and try engaging them differently.
Leave prospecting to the experts
In today's crowded market, B2B customers receive a tonne of sales emails every day. To make a real impact and grab their attention, you've got to stand out.
Enter Sopro! We've got just the solution you need to get those responses and start generating leads. Our experts will skillfully position your offering and engage with your ideal customers on your behalf. That way, you'll deliver the perfect message to the right audience at just the right time.
Say farewell to slow sales months! With our fully-managed sales prospecting service, you could be getting hot leads landing in your inbox in as little as two weeks. And now, we're evolving beyond just email, to add a multichannel approach that drives even more leads. See how it works.