9 steps for b2b email marketing lead generation success
9 steps for B2B email marketing lead generation success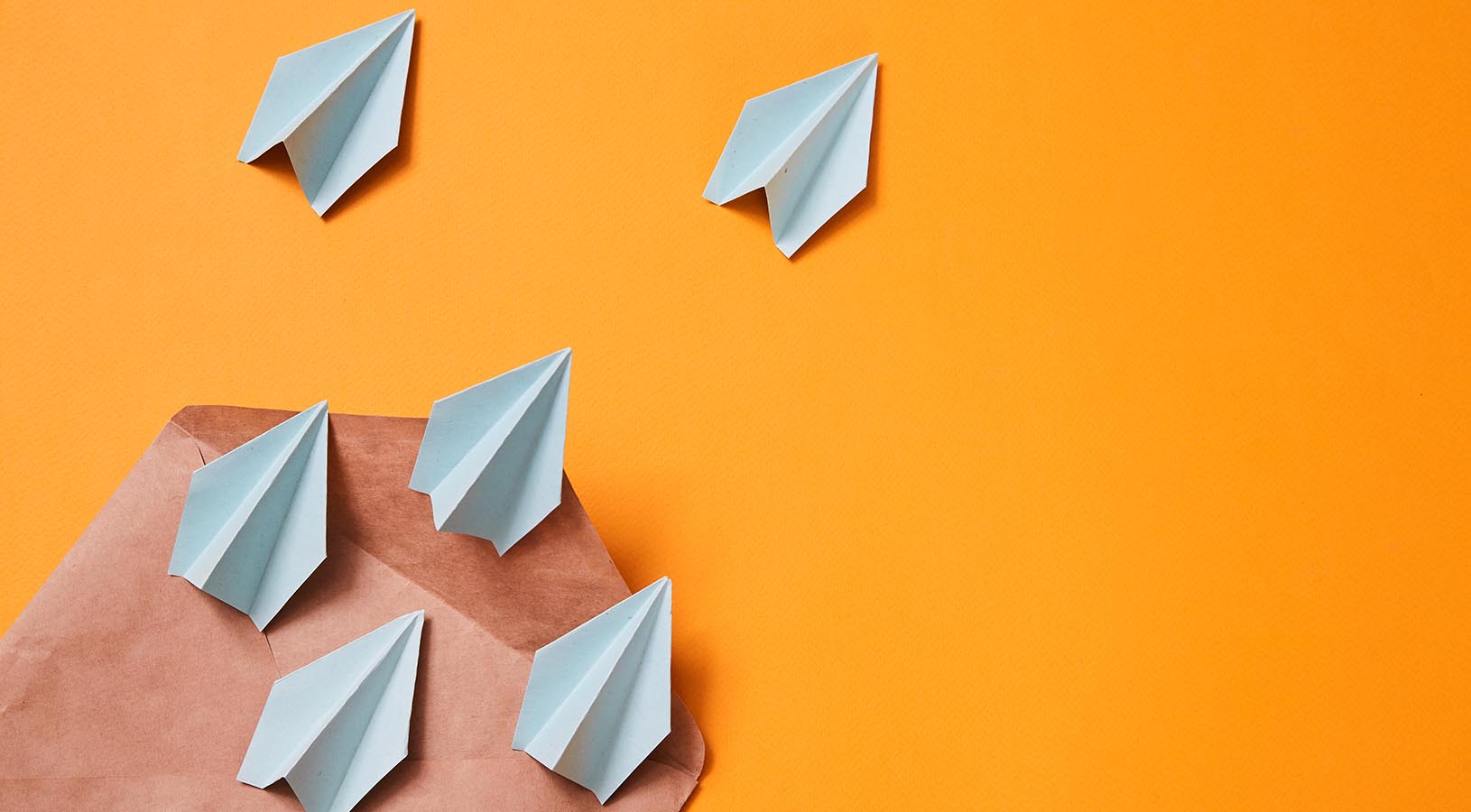 Email lead generation is one of the most effective ways of driving new business: it is regularly named by marketers as the channel with the highest ROI.
With such a great ability to make a real difference, there's an almost endless list of improvements, best practices, and golden rules for success (we've covered a lot of them on this blog before). But before you dive into all the tweaks and hacks, this post is going to outline nine fundamental steps you need to get right to succeed. Each section has links to more in-depth reading if you want to know more.
Many great things come in nines. A cat has nine lives, a pregnancy has nine months, and the solar system has nine planets (yes, I'm counting Pluto). So, in the time it takes to read this post, I'll go the whole nine yards to leave you on cloud nine, giving you nine actionable tips that'll prove a stitch in time saves nine, and help you avoid the nine circles of email hell.
Know who you are targeting
The first rule of marketing: know your audience.
The first rule of digital marketing: know your audience.
The first rule of email marketing: know your audience.
You can't even begin to think about building an email list and sending emails to prospects until you understand who you are selling to.
There are many ways to understand your potential customers, from mapping your market to building B2B buyer personas.
Whether you look at your existing customer base or conduct research into new audiences, you need to understand who benefits most from your solution. Understanding the firmographics of your ideal customers (such as industry, company size, location) is the first step to success.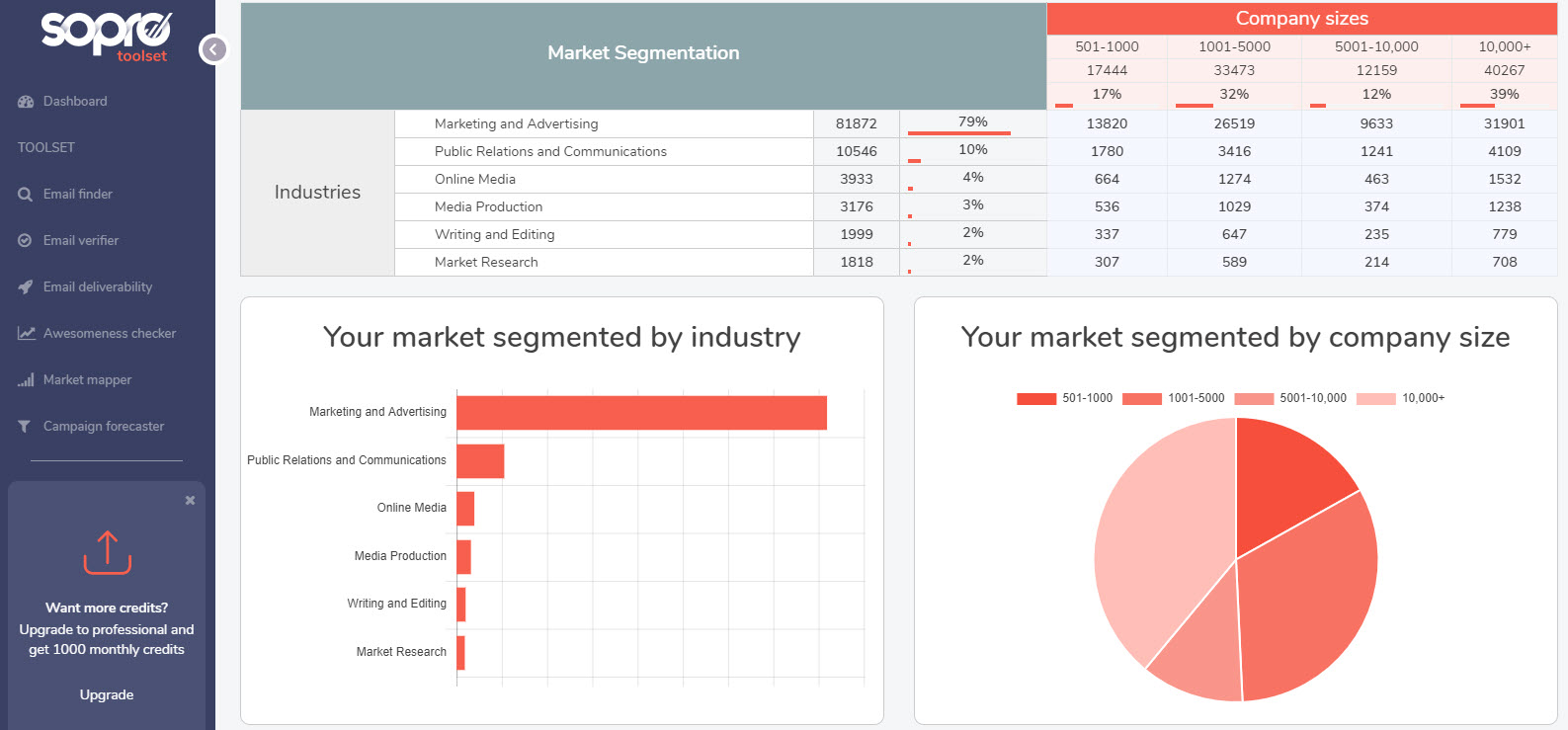 Gather your data
Next, you need to build out your data, ready to send your email marketing campaigns to the perfect prospects.
Most companies will have an existing list of contacts: website visitors who have signed up for emails, prospects who have exchanged their email address for a whitepaper, users who have signed up for a free trial of a tool.
While these prospects can be included in your email lead generation campaign, you'll also want to grow your email list to include new prospects. You'll need to be cautious here: buying leads and data can be dangerous for your reputation and success, so tread carefully. Or enlist a friendly (and award-winning!) lead generation company like Sopro.
If you want to do it yourself, we've previously written a guide on how to find prospects online.
Technical set up
Don't let your campaign fall flat before it's got off the ground: consult the tech team before you go any further.
You can spend huge amounts of resource on data and targeting, and everything that comes after, but if your technical set-up isn't on point then your email lead gen is going to fall flat.
There is A LOT to get right here: you need to avoid spam filters and blacklists, protect your IP and domain reputation, ensure you send to verified email addresses, and more.
To dig into the detail a bit more, read our complete guide to email deliverability.
Automate your email lead generation
If I'd made Wall-E then the whole film would have just consisted of a future robot still sending out the perfect prospecting emails to a desolate planet, complete with witty subject lines and killer call to actions.
Thankfully for us all, I don't work at Pixar. And unfortunately for marketers, we are not at the stage yet where we can automate entire email campaigns.
However, for a successful campaign, you will need to send out hundreds or thousands of emails. Some form of marketing automation is going to be required (and it's more ethical than an army of unpaid interns).
Automation can take many forms: whether it's the sending of emails based on schedules, or different behaviours triggering email journeys. Part of this email automation will include dynamic data insertion, making emails feel personal.
Mobile friendly
The mobile revolution is not exclusively a B2C concern: Smart Insights reports that 80% of B2B buyers use a mobile at work (presumably for work-related activities, not just flicking through Instagram when bored).
It is therefore just as important to make email lead generation campaigns mobile-friendly. There are two ways to do this:
Optimising HTML emails: consider your pre-header text, images, videos, attachments, device detection, button design and placement, and more.
Send plain text emails.
Multiple emails
Generating leads from email campaigns is not as simple as firing off one well-written message and waiting for the big bucks to roll in.
It's generally going to take more than one email. We find that three follow-up emails are the optimal number before the results drop drastically and you just start annoying people.
In fact, 77% of our responses come from chaser emails. Sometimes people need time to think, or a little nudge to remind them.
Multiple touchpoints
In order to support your email marketing lead generation efforts, you need to look beyond email.
Other channels can boost campaign results (for those who like acronyms this is traditionally called EDM marketing), although increasingly it's just known as good marketing).
Use PPC ads to run remarketing campaigns and direct prospects to relevant landing pages. Use the same campaign design and copy on your social media ads. Display (HTML5) ads can act as visual reminders of the campaign, keeping you front of mind. You can also continue the campaign offline, with out of home ads, print ads, and podcast ads.
Monitor results
Marketing in general, and email marketing in particular, is nothing with results.
And we're not just saying that: we publish the results of all of our client campaigns (anonymised, of course).
Closely monitoring results allows you to prove, and improve, the return on investment. Don't be afraid to test and learn, as incremental improvements add up. Here are some of the metrics you can track:
Deliverability rate
Open rate
Response rate
Click-through rate
Lead rate
Unsubscribe rate
Bounce rate
Number of leads
Number of leads qualified
Number of closed deals
Lead to close rate
Import to CRM
Finally, to get the most from your campaigns, you want to connect your email marketing lead generation with your CRM.
Your CRM can automatically send alerts when a call is scheduled.
Import target companies and contact, allowing you to monitor all communications in one place
Import email prospecting campaign activity
Create deals in the CRM when a successful campaign event happens
Assign deal owners and lead sources
Help you conduct lead scoring to improve your sales pipeline
So those are our nine simple steps to better email lead generation. This is just the beginning, and you might want to learn more by browsing our site: there are plenty of tips and best practice to be found.
---
Sopro has been revolutionising email prospecting since we started in 2015, with the sole aim of helping brands sell more. Get in touch with us today to discover how we can drive more sales-ready conversations to your sales team, with our award-winning email prospecting service.