Funny cold emails: 7 templates for better prospecting
Posted on: December 4, 2020
Reading Time: 9 minutes
Category: Email content
`
Funny cold emails: 7 templates for better prospecting

Some feel humour has no place in the business world. Some would argue that watching Steve from sales slip on a well-placed banana improves office moral.
Whichever side of the debate you fall on (sorry again Steve), a funny sales email can help you cut through the hundreds of generic emails and spark a connection with a prospect.
We've previously covered how to write prospecting emails in a fair bit of detail: be brief and follow our golden rules. We also looked at why you should send follow-up emails, which revealed how much sales revenue is driven by the second, third and fourth email.
This post is a little different. We don't advise using humour often, but done in the right way, it can be a great tool for getting a response from the stubbornly silent types.
Why humour improves sales emails results
First, let's talk about something vital to comedy: timing. When is the right time to add a touch of laughter to proceedings?
In your initial outreach, you should introduce your proposition in a sensible way and use research to demonstrate how you can help the prospect.
First chasers are a simple nudge, second chasers should further emphasize the benefits you can offer and the pain points you can soothe.
The final email, known as 'the breakup', is one final attempt to connect. You've got nothing to lose at this point.
Including a humorous message at this stage of the outreach, sales reps will stand out from the competition.
Humorous information is more memorable – meaning your prospect will be more likely to remember your pitch.
We are also more likely to buy from people we like, and a funny sales email is a modern shortcut to getting someone on your side. Put someone in a good mood, and they are much more likely to find some time in their calendar.
Please note, the below templates are all 100% real emails that we have sent to prospects. The email recipients' identities have been disguised to protect their anonymity.
Funny sales email templates for openers
As we've said, we don't generally advise using humour in opening emails. We think that the initial outreach should get to the point and ask for a quick call.
However, we do like to test and learn. The below email template was an experiment we ran, proving that even in an initial outreach email humour can drive results.
Subject:
Sopro brief chat
---
Hi Bruce,
I'm looking for the right person at Wayne Enterprises for a quick chat about helping you out with some sales prospecting.
I didn't want to sound like every other email so here's a cow fail instead.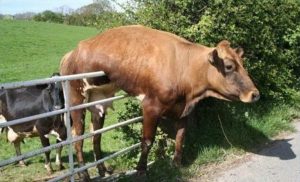 Regards,
Steve
Funny cold email templates for follow-ups
Follow-up emails are where humour starts to come into its own. You've laid out your proposition, now you are just trying to get their attention, so a funny cold email can be just the thing to do that.
You don't always need cows. You don't even need images. To be honest, laugh out loud humour isn't necessary either, just a light-hearted approach can sometimes work wonders, as the following email shows.
Subject:
Hopefully of interest – Steve/Sopro
---
Hi Clark,

Third times a charm!

As you can tell, I am very keen to speak with the Daily Planet.

If I am barking up the wrong tree with you, could you point me at the right person to speak to? If I am at the correct tree, not that I'm calling you a tree, can we speak?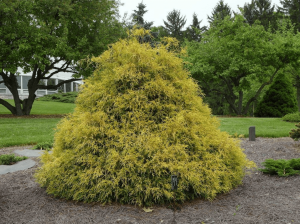 Steve
Even though this person had no need for our services, the line about the tree got to them. They still took the time to write a reply and suggest we follow up with them at a later date.
Subject: Re:
Hopefully of interest – Steve/Sopro
---
Hi Steve,
Your three emails have put a smile on my face over these past couple of weeks, I can tell you.
I can confirm that I am not a tree, they are far too tall. Given my diminutive stature but rotund proportions, I would probably be best described as a gold thread cypress bush – a little bit shaggy and unkempt, not requiring much attention, but pleasant to look at nonetheless.
On a serious note, your site looks great and it seems you have some really good services, but we are in a good place with our lead gen and prospecting right now.

Feel free to stay in contact. Message me in 2 months to see if things have changed.

Thanks,
Clark
A different prospect relied to this email template with a simple offer:
Subject: Re:
Hopefully of interest – Steve/Sopro
---
Thanks for the emails, very persistent aren't you? Do you want a job in our sales department?
Chasers with Adele
Adele chases pavements, we send chaser emails. And combining the two seemed to work pretty well.
Subject:
Quick call
---
Hello from the other side, I must have emailed a thousand times…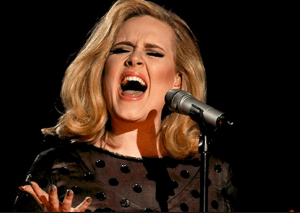 On a more professional subject Tony, I will not disturb you with another email about Stark Industries and how Sopro could produce leads for you.
Are you interested in having a quick chat? If not, please tell me so I can stop blasting Adele.
Best regards,
Steve
This person wasn't sure if they liked the approach or not – but it clearly had the desired effect of lifting the email above the chatter and getting a reply.
Subject: Re: Quick call
---
Hi Steve,

I can't make up my mind if I like that e-mail or if I hate it – but I suspect I actually really like it! Fair play.

I'm off out of the office now but let me see if I can find some time in the diary to talk next week.

Have a great weekend and I'll send some dates and times next week.

Best,
Tony
A picture is worth a thousand laughs
Finding an amusing image (but one that makes a point about the risk of missing out) meant that this funny sales email template was short but sweet.
Subject:
Sopro intro
---
Hi Barbara,

I saw this and couldn't resist… any good times to speak later this week?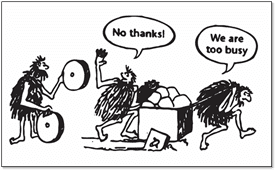 Last email from me by the way.

Best,
Steve
And the reply…
Subject: Re:
Sopro intro
---
Give me a call Friday made me laugh

Barbara Gordon
Funny email templates for the final chaser
Email humour can be wide ranging; we've used cute kittens as well as cows stuck on gates, as you can see below.
Subject: Fwd: Biz-dev intro
---
Hi there Diana,

I haven't heard back from you yet. Don't worry, I can take a hint.

I just wanted you to know that every time you ignore an email, somewhere a little kitten weeps.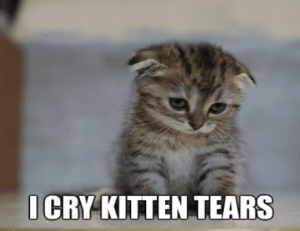 Worth a call? Or are you not a fan of kittens?
Regards,
Steve
You can perhaps see that email working if the prospect likes kittens. But the below response demonstrates that it connected with someone who is clearly not a fan.
Subject: Re: Fwd: Biz-dev intro
---
Hi Steve,

Detest cats.

I am hiring a Head of Marketing, though. Maybe they like kittens. I'll ask them when they join.

Best,
Diana Prince
Dogs work as well as cats
Maybe we thought that man's best friend would be more popular than the internet's favourite fluffy meme. Either way, dogs and funny emails tend to work well when combined.
Subject: Fwd:
Hopefully of interest – Steve/Sopro
---
Hey Matt,

It is not my intention to irritate you, so this is my final follow up! My Spidey senses are telling me you've not come back to me for a reason, but in case there is a small chance you just forgot to reply to my other emails, please let me know if you are happy to have a chat.

We have worked with other businesses similar to Nelson and Murdock and am confident we can help, so it would be awesome to have a call, but if not, please enjoy this pug rocker picture instead: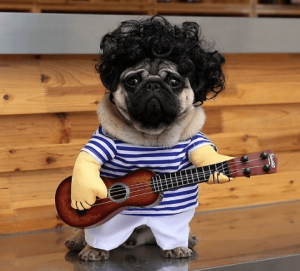 Regards,
Steve
The recipient of this one went on quite a journey, but ultimately ended where we wanted them – on the phone to a sales rep.
Subject: Re: Fwd:
Hopefully of interest – Steve/Sopro
---
Steve.

First I was busy. Then you irritated me. Then you made me laugh.

So let's speak sometime next week or the week after.

Best wishes
Matt
Homer says please
Dog, cats…. what about yellow cartoons?
Subject: Fwd: Biz-dev intro – Sopro
---
Hi there Peter,

Last attempt from me, as I'm not looking to make an enemy! I strongly believe we can help The Daily Bugle, but appreciate if you feel the opposite, so if you ignore this email, I will assume that is the case.

As it could be that you are just too busy at the moment, you can simply reply with how many months I should wait before getting back in touch, fingers crossed the number is less than 100!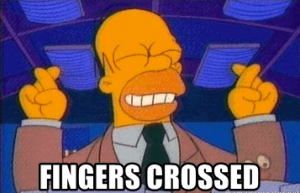 Regards,
Steve
This prospect enjoyed the light-hearted, helpful approach in our emails, and even thanked us for being so persistent.
Subject: Re: Fwd: Biz-dev intro – Sopro
---
Hi Steve,

This has been the best pursuit of all time. Please let me know if you have time to connect tomorrow.

Thanks for the hustle!

Peter
Although it's clearly not always going to be appropriate, including some wit in your sales emails can break through the natural barrier people have to cold contact.
We've learned a lot from sending 69 million emails: how to use humour is just one lesson. Sopro are sales prospecting experts. We can write your emails, take care of technical set up and more.
Want to learn more? Download our State of Prospecting whitepaper to learn everything there is to know about email prospecting.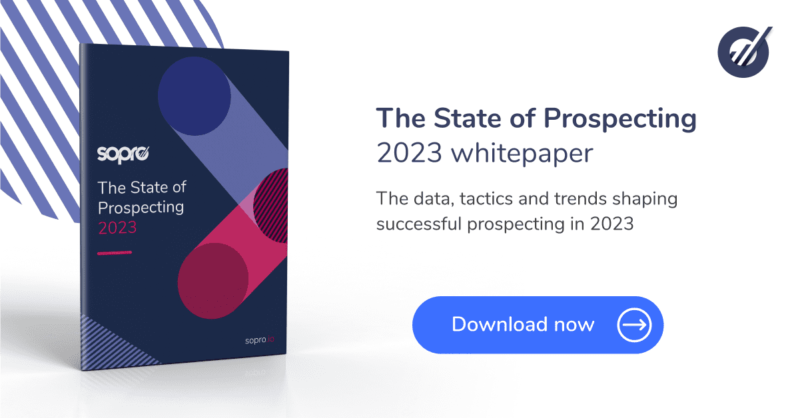 Or get in touch to find out how we can bring our expertise to your business.