Getting started with social prospecting
Posted on: February 6, 2020
Reading Time: 8 minutes
Category: Prospecting
`
Getting started with social prospecting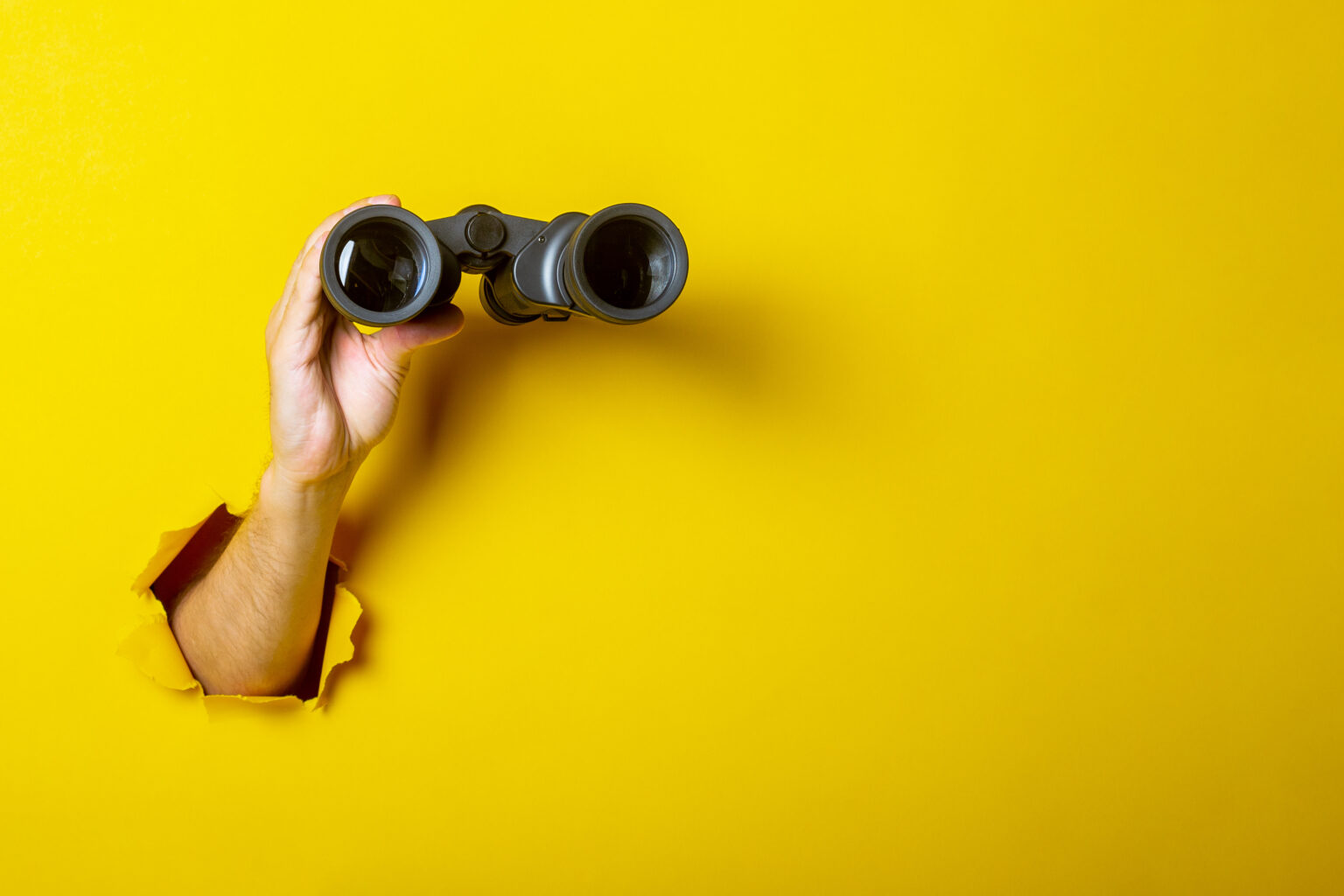 Let's keep this simple.
Social prospecting is the process of leveraging social networking platforms to identify, research and engage with prospective new customers.
Head over to our ultimate guide for a full prospecting definition.
And now let's break it down a little further.
Should you be social prospecting?
Sales prospecting offers businesses granular, up-to-the-minute market visibility across the globe. And that is a veritable goldmine.
Overlay this with powerful communications tools that can deliver personalised messaging directly to prospects and you have blown the goldmine wide open.
Now consider the low cost and high returns of social prospecting. Regardless of the many ways there are to prospect – and we'll return to this – time and time again we are seeing reports of incredibly low cost per lead. 
And incredibly good quality leads at that.
So, should you be social prospecting?
Of course, you should. Social prospecting offers high – and often rapid – returns on investment which is why it is increasingly considered, and budgeted for, as a core marketing channel.
The social prospecting timeline and uptake
In terms of inception timelines and adoption, social prospecting emerged concurrently with the rise of social media but it is in recent years that it has evolved into a more stable and effective channel. 
For example, our social prospecting service was first presented to market in 2013 and this mirrors the increasing maturity of methods of social prospecting. 
But there's still plenty of promise for the future that is yet to be realised. Social prospecting is still in the early stages of reshaping direct outreach and targeted brand engagement.
One example of this is how it has taken a much firmer grip in the B2B world than for B2C marketing teams. In part, this is thanks to the legislative and regulatory differences in the US, UK and Europe that govern marketing communications these sectors. The more relaxed rules concerning unsolicited marketing communications have enabled social prospecting to radically reshape B2B sales best practice.  
Privacy legislation, such as GDPR, inevitably ruffled a few B2B social prospector's feathers recently but only really changed procedural requirements. Every Sopro campaign is – and always will be – 100% GDPR compliant.
In terms of the uptake of social prospecting, our stats indicate that smaller businesses may have led the charge in realising the benefits, but the SME, large-corporate and enterprise markets beginning to follow suit.
And servicing these are a number of new digital marketing agencies whose prime focus is on social prospecting, which is becoming the dominant model for digital lead generation service providers.
Types of social prospecting
In our opening definition of social prospecting we identified that it can be used to 'identify, research and engage potential customers'.
It's across the emphasis placed on these three activities that different forms of social prospecting have emerged.
For instance, here's Hubspot's approach:
'Social prospecting is the art of listening to people. It's about scouring the social web, identifying potential prospects, and engaging them through content to get them to your site and move them through your funnel.'
Here the focus is on:
Using content to attract attention 
And then transferring the prospect to your website 
For lead nurturing.
We, however, use a very different model:
We primarily use social prospecting to identify potential customers 
We then engage them on social networks, usually LinkedIn 
Before using personalised emails to elicit interest
The aim of these emails is to secure a phone call or meeting
As can be seen these two approaches are actually world's apart.
Let's look at our approach to social prospecting first, and then we'll review other ways you can use social listening and social selling as the basis of your lead gen tactics.
Social prospecting: the Sopro way
Sopro provide the first stage of the sales process for hundreds of businesses in just about every industry sector across the globe.
And we typically reduce the cost of acquiring a customer by more than 50% or more.  
Our approach to social prospecting is methodical, semi-technical, scalable, cost-effective and reliable. Put simply we find the right people, in the right businesses.  Then we research and engage each prospect on your behalf, before we contact them with the perfect personalised, conversational introduction to your proposition.
Behind this simplicity lies a lot of tech, expertise, processes, systems and quality measures.
If you are looking to outsource your lead generation, take a look at our results to see what we deliver to hundreds of clients already.
Social prospecting as social listening
"Connecting with prospects via social media gives you added insight into who they are and what they are interested in. Conversely, it also allows them to get to know us better. It brings the human factor into today's digital sales process.
Eric Baum, Bluleadz CEO and founder
According to the CEB 57% of the purchase decision is complete before most customers even call a supplier. Today's buyers are researching online and asking questions or seeking information on social networks. What's more, they're much more willing to communicate and engage with companies on social networks.
Here are four ways to get started.
1. How to identify prospects on social networks
The first step is to identify the keywords or phrases that are of interest to your brand or industry: these will be the words that people use to search for your products or services. Alternatively, you can use LinkedIn's advanced search options to search for relevant job roles or companies.
As you find relevant people, follow them and start engaging with them – this can be by joining in conversations, using direct messages or strategically posting content. 
2. How to use content to engage prospects on social networks
Content is essential to social prospecting and social selling. Your content can attract, engage and help convert prospects. And the content you share doesn't have to be your own – it could just as effectively be someone else's.
Aggregators like Feedly, or content curation tools, are great ways to build up a bank of quality content.
3. How to contact social prospects
Direct messages are fine – as long as you're being genuinely helpful or informative rather than hard-selling. 
One of the issues that many social prospectors face is the amount of time it can take to track down the personal contact information for social contacts. Either you message directly on the social platform, or you bring in a specialist prospecting or data company.
4. How to use groups to find prospects
Social media groups offer a great source of prospects. Research the groups your potential customers are likely to be active in, join them and start engaging. Or, why not start your own group to attract exactly the people you want to start a conversation with?
Monitor these groups, actively post quality content and engage with other's posts. Before you know it, you'll be finding prospects for your business.
Four social networks to prospect on
Here are the Big Four social networks for prospecting, along with some tips on succeeding with each.
1. LinkedIn
According to LinkedIn, 50% of LinkedIn members are more likely to purchase from a company they engage with on LinkedIn.
Food for thought?
Here are some more.
Once you've spun the virtual Rolodex and gained a new contact make sure you find them on LinkedIn and connect with them while your business is still fresh in their mind.
Join groups to connect with like-minded professionals (and, of course, potential clients). Be sure to post on a discussion board to increase your reach and drive visitors to your company's LinkedIn page or website.
2. Facebook
First things first, make a check that your Facebook Business Page is up-to-date and contains a call to action button.
Next, regularly share valuable content with prospects from this page – and ask other employees to share this on their own pages.  
And don't forget that social prospecting is a two-way street – so start engaging actively with prospects. Use Facebook Messenger to spark conversations, bearing in mind that this is not a cold sales call but a helpful chat. 
3. Twitter
The best prospecting on Twitter uses hashtag searches to join conversations. Identify who is most active and start sharing insight and info with them. And remember, to use hashtags consistently yourself to attract potential prospects.
This tip is so blindingly obvious but many fail to use it. It's this: one of the best sources of prospects will be followers of your competitors' accounts. After all, their prospective customers are prospective customers for you too.
Keep your ear to the ground for buying signals by searching out terms like 'anyone recommend' or 'any advice on' – and make sure you are ready to help as soon as you are needed.
4. Instagram
Instagram ads offer your business an opportunity to reach a targeted audience to promote your products and services. You can refine your audience by age, demographics, interests and other options. 
As with Twitter, hashtags provide a useful way to find people posting certain types of content. And, as with Twitter, engagement is key: like, comment and even DM people with relevant information.
So, that's social prospecting
There you have it: social prospecting in a nutshell.
We've defined it, timed it, costed it out, explained it, compared it and shown you how to do it.
I guess, it's over to you.
(Unless of course you want us to do the heavy lifting for you?)