7 types of sales enablement content that help close deals
Posted on: June 7, 2022
Reading Time: 8 minutes
Category: B2B sales
7 types of sales enablement content that help close deals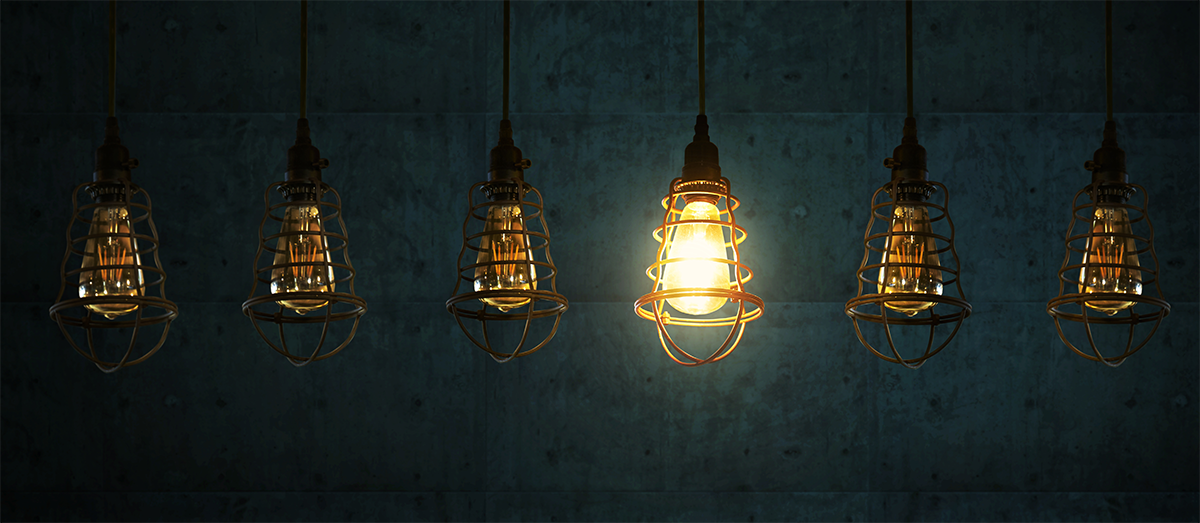 Good sales enablement content helps prospects become customers. By presenting buyers with the right information at every stage of the sales process, you gently nudge them toward what they were destined to become…. your next client.
Creating effective sales enablement content can help prospects become leads, leads become opportunities, and opportunities become signed deals. But what content should you produce, and when is the right time for a prospect to see it? Let's dive into the different types of content creation that can help grease those buyer wheels.
What is sales enablement content?
Sales enablement content answers questions, demonstrates value, and provides social proof. You should create content for specific segments of your target audience, and map that content onto every stage of the buyer journey to provide answers and build trust. This allows your sales team to nurture potential customers.
Here's how Gartner summarises today's B2B buying environment:
77% of buyers find purchasing increasingly complex and difficult
Most research is carried out online – independent of a sales team
Only 17% of buying time actually involves supplier conversations
This means that about 80% of the time your buyer is relying on sales enablement content to make decisions.
A sales enablement content strategy ensures prospects are presented with the right content at the right time and nudged that bit closer to closing the sale.
In this post, we're going to highlight seven types of content that will create the biggest impact on your sales funnel.
Case studies
Buyer's guides
Research, whitepapers and ebooks
Company introductions
Sales presentation decks
Email templates
Video
Creating the right content
Good sales content can generate leads, build trust and authority, and empower prospects to make decisions and convince other stakeholders.
Unfortunately, misaligned sales and marketing teams can lead to the wrong type of sales content being created.
The latest Content Marketing Institute survey revealed:
Only 39% agree that sales teams are using the right content at the right stages in the buyer's journey
Nearly one in four do not feel that sales and marketing are trying to tell the same brand story
42% indicate that the sales collateral they hold is not in a usable format for the sales team
Creating sales enablement content is expensive and time-consuming, so map out exactly when it will be used and who it is intended for.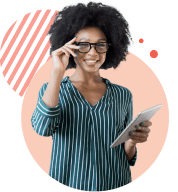 Go deeper…
How to create a sales enablement content strategy
Where do you start with creating a sales enablement content strategy? Here's how to put a plan together.
Read more
Seven sales enablement content types
There are many different types of content that can aid a buyer. Below, we've listed seven that have proven to be useful tools in the content box.
Case studies
Case studies are a classic example of social proof.
They enable your sales by building trust and convincing prospects that you can back up your claims. They work by telling a story, one in which the reader can imagine their own company. And the better the story is told, the more effective they are.
They start with the problem that the organisation faced
They look at how you were able to solve this problem
Your impact and key results drive the message home
Customer quotes are used to emphasise the key benefits
Strong results are often the focal point of case studies. Measurable impacts like a specific lead rate or increase in revenue can be applied by a prospect to their own company.
The more relevant a case study is to your prospect, the more it will resonate. At a minimum, you should have at least one case study for each of your buyer personas.
Case studies are good enablement content once a prospect is in the consideration phase of their journey.
Buyer's guides and competitor analysis
Buyer's guides provide the nitty-gritty: technical details on exactly how your product or service works.
The level of detail and transparency helps build trust in your expertise. This type of content is useful for prospects making comparisons with similar offerings.
In fact, buyer guides are often comparisons of different solutions on the market. Obviously, they tend to be biased.
Despite everyone knowing this, the ability to have all the information in one place still makes it very useful to prospects. A buyer might tell themselves to mentally account for the spin, but the positive impression created will likely still last.
These guides are usually referred to during the consideration phase of the buying journey.
Research, whitepapers and ebooks
Research can be used to support your sales team's arguments or to establish expertise in your space.
Results are usually presented visually, making them easier to consume and recall. It can highlight new trends, establish common challenges, reveal changing attitudes and practices, or demonstrate the impact that your solution delivers.
Research firms are often used to discover unique, original findings. Their reputation also adds credence to your data and can help in securing PR coverage.
Quick surveys or reviews of your own data can work wonders. For example, we recently reviewed our data – gained from sending 50 million prospecting emails – and published our results in The State of Prospecting. Analysing billions of data points, it's the most comprehensive report on email prospecting ever.
Customer surveys that reveal changing trends are ever popular. As are interviews with key influencers in your space, which allow you to position yourself on the cutting edge alongside known experts.
Research pieces position you as leaders in your space. This sales content is top of the funnel for most people – they tend to have high reach and PR impact – but can demonstrate expertise to people in the middle of the funnel too.
Company introduction
The company introduction is a 'first contact' with your sales team. This slide deck provides a short presentation outlining who you are and what you do.
It is usually tailored to focus on a specific solution, with background information and credentials included.
One of the primary aims of this sales enablement content is that it can be easily shared with other decision-makers early in the sales process.
Sales presentation decks
These slide decks cover your solution in more detail. It's not necessarily used by sales reps – it should stand alone so a prospect can share it with other decision-makers.
Getting information across quickly and in an engaging manner is critical, so make sure to use testimonials, visuals and statistics to tell your story.
The more you can build a compelling narrative, the more engaged your prospects will be. The best way to develop a story is to give your presentation a beginning, middle and end.
Your starting point is the problem or pain point. Detail the cost: to resources, efficiency or bottom line.
Outline why your solution solves these issues. You can also quickly review the failings of competitors.
Provide an overview of your solution's benefits before you wheel out the case studies, social proof and testimonials.
Email templates
It can be easy to focus on the big-ticket, well-designed forms of sales enablement content listed above. But your emails are probably doing a lot of work, and they can often go largely unnoticed and unoptimised.
We've sent 32 million prospecting emails in our time. That's not to mention all the other, regular emails that fly in and out of our sales team's inboxes.
One of the (many) ways we optimise prospecting is by using highly personalised email templates that are constantly analysed and optimsied.
This lesson can be applied to other forms of email. Throughout the sales process there are situations that crop up time and time again. These call for personable but quick responses that are well suited to email templates.
Examples of email templates that can be optimised include:
Prospecting emails for each customer segment
Follow up emails following no reply
Follow-up emails after a sales call
Emails to schedule or confirm a meeting 
Proposal emails
Quote emails
Emails to re-engage 'lost' leads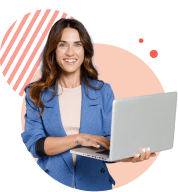 Sales glossary
Sales engagement vs sales enablement
Discover the difference, why you need both, and how they form a key part of your B2B sales strategy.
Read the blog
Video
Videos offer a varied way to get your point across. They are engaging, are easy-to-share, and perform well on social media algorithms.
They range from:
Short, snappy explainers
Case studies
Webinar recordings
High production values corporate shorts
Visual summaries of whitepaper findings
How-to content for thought leadership
Although video is an exciting and engaging medium, don't be tempted to commit to ideas until you have established how and where it will be used as sales content.
There are many other types of sales enablement content. All can add value to different personas at different times, and some can
Blog posts
FAQs
Social media content
Newsletters and nurture emails
Direct mail
One pagers
Proposal templates
Sales scripts
Onboarding content
Whether you use the content types we've outlined in detail or the others listed above, review your buying journey and content to spot any gaps and opportunities.
A well run sales enablement strategy can seriously impact the success of your sales process.