Which b2b sales engagement tactics will work best in 2022 on social media?
Which B2B sales engagement tactics will work best in 2022 on social media?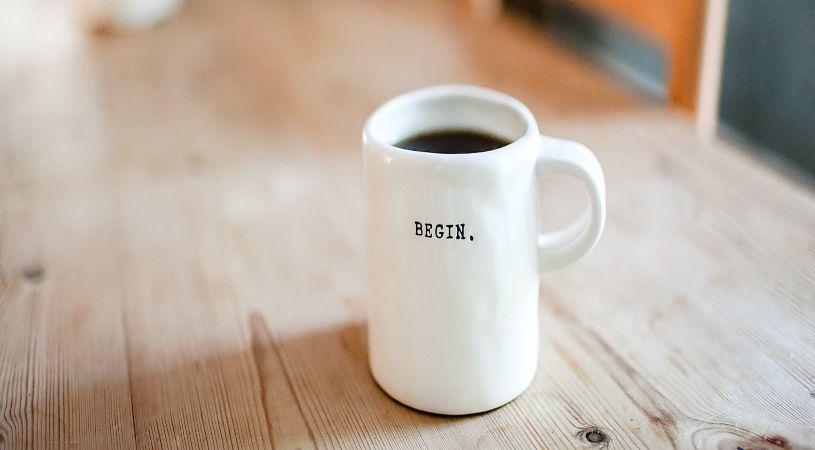 Our chief bean counter announced the other day that we have now helped 550 companies across 147 sectors to engage in sales conversations.
So, we decided to contact them to find out what else is working for them sales engagement-wise.
Needless to say, there was a lot of interest among them in sales engagement tactics that used social media.
But there was also a lot of mixed results coming through: some were smashing it and others were just getting smashed.
Knowing how much our chief bean counter likes to tally up scores – and thinking this would be a super-helpful exercise – we asked her to analyse the results and rank the top 10 B2B sales engagement tactics for social media.
Here's the results of the social media prospecting tactics that it looks like you should be using in 2022.
Paid social tactics for 2022 sales engagement

With organic reach increasingly hard to scale, paid offers a way to not only scale your social lead generation but to ensure it remains hyper-targeted.
The best B2B social media sales engagement tactics for 2022: #10
Facebook and LinkedIn Lead Forms
The built-in lead generation forms available on LinkedIn, Facebook, Quora and Google make giving up that information so much easier for your prospects.
Built-in forms help to minimise any friction and typically offer form completion rates (or conversions) of around 15-30%.
The best B2B social media sales engagement tactics for 2022: #9
Retargeting
Whether through offers, sequential videos or tripwires, retargeting was widely praised for its potential ROI and its success in converting at scale.
Indeed, in an analysis of data from HubSpot, MarketingCharts.com, Matchcraft, Prospect Marketing, Pulse Local Marketing, and Survey America, it was discovered that, when comparing 16 lead generation channels, retargeting posted the lowest cost per lead (at an average of $31).
Retargeting leads with interactive video ads is undoubtedly one of the most powerful tactics you can use – and Facebook's Engagement Custom Audiences feature allows you to retarget only prospects who watch your video for a specified length of time.
This lets you funnel engaged prospects through their buyers' journey as you nurture them using sequential videos.
Awareness videos will initially address pain points and handle objections
Consideration stage videos will provide case studies, testimonials and social proof
And conversion videos can demonstrate authority and value
A more direct approach is to use offers to retarget non-converting website visitors.
Typically, you create an entry-level service or product that you can offer at a got-to-have price. You retarget this at those who did not buy first-time around – and once they are using your solution you work on upselling them.
The best B2B social media sales engagement tactics for 2022: #8
Content magnets
A content magnet is anything that has been produced to attract prospects and generate leads. It may be a white paper, webinar, ebook or video, but it will always be well-produced, authoritative and substantial.
The goal is to use the reach of social media – either its organic reach(see below) or the reach of paid-for-ads to drive traffic to gated content (where sign-up is required).
The best B2B social media sales engagement tactics for 2022: #7
Account-based marketing
The classic sales and marketing alignment approach of ABM (or account-based marketing) is very well-suited to social media.
It uses coordinated sales and marketing campaigns to target specific organisations across a number of channels, with social usually featuring high in the mix.
Within each organisation it will tailor a message to a specific individual's challenges and goals in their role.
The key to using social media for ABM is the ability to track your key accounts across different social channels so that you can listen and learn from their conversations.
For instance, you will want to understand:
What are their largest pain points?
What form of content do they engage with most?
Which topics interest them the most?
From here you can create posts that will appeal and closely target this using paid social options.
The best B2B social media sales engagement tactics for 2022: #6
Chatbots and Messenger
Facebook Messenger offers ads and bots as a way to help B2B companies generate leads.
The ads will initiate a chat on Messenger when clicked: increasingly, advertisers are using bots rather than people to create the conversions.
Known as automated lead generation this allows a series of questions to be sent to the user that has clicked on the ad. These have pre-filled responses that can be selected.
The trick here is speed of response. As artificial as the bots may sound, they can respond straight away – and that makes a massive difference for lead generation. In fact, a recent study found that online leads are 9x more likely to convert when followed-up in less than five minutes.
Case studies of the Messenger bots in use report that they have delivered an increase in marketing qualified leads of 42%, compared to phone follow ups.
Social media influencers for 2022 sales engagement
Influencers can offer your brand authority, reach, awareness and carry your marketing message in a seamless and unobtrusive manner to new audiences.
Influencers on social media have a cult following of dedicated fans who trust them and are much more likely to accept (almost as a referral) whatever product or service they use.
Powerful stuff!
The best B2B social media sales engagement tactics for 2022: #5
Using niche influencers on LinkedIn
In a recent report from Econsultancy it was found that influencer marketing is becoming the fastest growing channel for brands to truly connect with their customers and influence buying decisions.
Influencer marketing that uses the sway of thought leaders, industry experts, market analysts, journalists and sector authorities can foster engagement, curate communities, nurture relationships and drive awareness.
It is vital that you identify those key players within your space who also have a cultural fit with your brand. Having identified these the most effective way to use them is not to push a product but to improve the perception of your company as a whole.
The best B2B social media sales engagement tactics for 2022: #4
Using social media sponsorship
By seeking out the content that your audience is already consuming on social media you can use sponsorship to ride on the back of that wave.
This differs from buying an ad placement as it acts more as a two-way endorsement. An ad that pops up over a YouTube video can seem intrusive, a sponsorship of a favourite show is more likely to suggest kinship.
Organic social media tips for 2022 sales engagement
Organic reach to engage in sales conversations from social media can be a tracking headache for many B2B businesses. It's tough to know how much revenue each comment or like is worth and attribution to the social channel can be hard to get right.
But these are the tactics are clients tell us are hitting those hard-to-collate numbers.
The best B2B social media sales engagement tactics for 2022: #3
DMs
Direct messaging certainly seems to work like a dream for some, especially when combined with active social listening and timely responses.
Here's your DM three-point programme:
Use social listening
Find accounts to connect with using niche-related hashtags and monitoring mentions of your competitors.

Ask first
Things are much more likely to work if you do more than just send a DM.
Try replying to them publicly with, "I just sent you a DM that might help with this. Hope that's OK?"
Or try, "I have the solution to your problem. Can I send you a DM?"

Offer them value
Try to forget that you are ultimately selling. Instead focus on how you can add value by helping. This is a long-term relationship: there's no need to run before you have even taken a stroll together.
The best B2B social media sales engagement tactics for 2022: #2
Gated contests and giveaways
Gated content is not just for paid search tactics.
It can work just as well through organic – and you'd be really missing a trick to not amplify the reach of your campaign by creating posts that you use to reach your followers and friends if followers.
Here's a few ideas for contests:
Photo contests
Ask your community to post a photo of themselves, ideally doing something related to your brand: it's a great way to curate user-generated content for social proof.

Sweepstakes
Encourage your followers to sign up to win a special prize. It's the perfect tactic for building a list of prospects for qualifying and nurturing.

Comment and follow/tag a friend
Similar to the sweepstake, except to enter you must comment on your post and follow your account, or you must tag a friend. Both are great for building engagement on your social media channel of choice.

The best B2B social media sales engagement tactics for 2022: #1
Building authority through communities
When you join a group related to your niche, you are able to join in the discussion of relevant topics in your industry with fellow members.
By doing so, you position yourself as a company or person that can be trusted.
Social media algorithms favour content with high engagement. Provide value by dropping comments on posts that can help users out – and don't forget to always reply to anyone who comments on your comment.
You can also use groups as an opportunity to publish posts that could potentially interest members and add links to the latest content from your company website. Do remember that you are here to help, so try and make sure you mix sharing your own content with others.
The best social media sales engagement tactics for 2022
From our straw poll of our clients these tactics emerged as the ones they would be most likely to recommend.
So, we are recommending them here as tried-and-tested ways to engage in sales conversations for the coming year.
But, nobody's perfect.
We were surprised, for example, that use of the profile bio on LinkedIn wasn't highlighted as a strong opportunity: it's certainly where we head for when we receive a 'quick intro' from someone we don't know (yet).
How about for you?
Is there a tactic you would have included – let us know in the comments and consider it now part of the mix.