Which b2b industry is it hardest to prospect from – and how can you make it easier?
Which B2B industry is it hardest to prospect from – and how can you make it easier?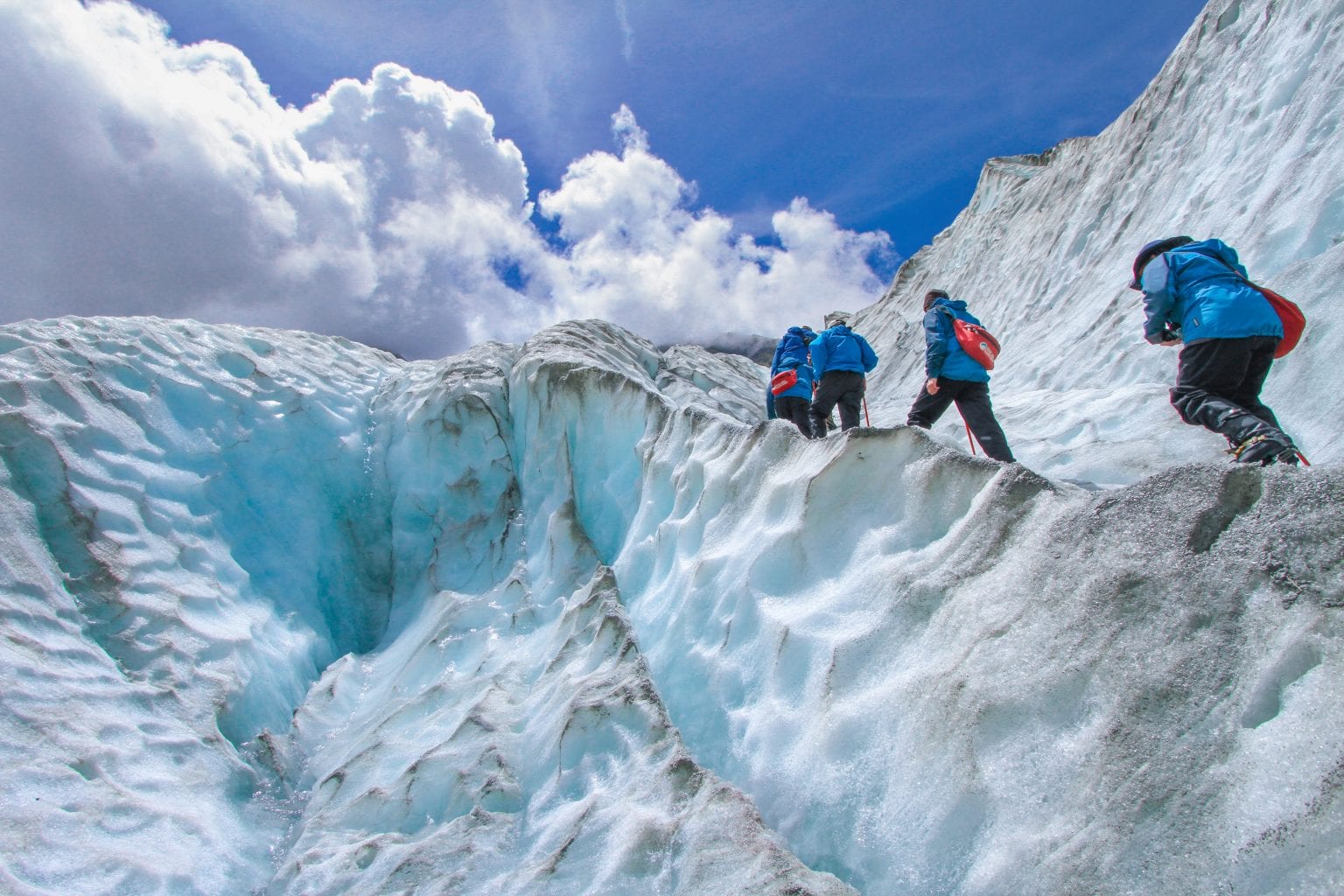 Everyone has an excuse for why sales aren't hitting targets at the mo.
Did I say excuse? Of course, I meant valid reason.
Maybe it's the economy?
Maybe there's new competition?
Maybe the product/service is not quite right?
Maybe we should look at the pricing?
Or could it be our content marketing?
Maybe it's the China effect?
Maybe we're experiencing budget restrictions in target industries?
Maybe, maybe, maybe.
We do a hell of a lot of prospecting at SoPro for many sectors targeting many other sectors. And we thought maybe we could add some useful data to all of this.
Because the fact is that there are some sectors that have got it tough.
Let's find out who has to really claw out those leads – and then let's make some suggestions for ways they can maximise their campaigns. 
We've taken nearly 100K worth of emails sent from 56 industries and taken a look at just who has the most success when they prospect.
And who really has it tough.
Sell more. Book a demo today.
We'll give you the results in a moment, but first it's worthwhile just briefly reminding you that we performed a similar exercise looking at which sectors were toughest to gain leads from (rather than find prospects for).
Here's what we found:
The industries that yielded the most prospects was the computer games sector (with a lead rate of 5.73%)
And the toughest to gain leads from was computer networking (with a lead rate of 0.72%)
That's a difference of 800%
And here's the summary data, ranked into bands starting at 0.5-2% and then rising by half a percent for each band (i.e. 2-2.5%, 2.5-3% and so on).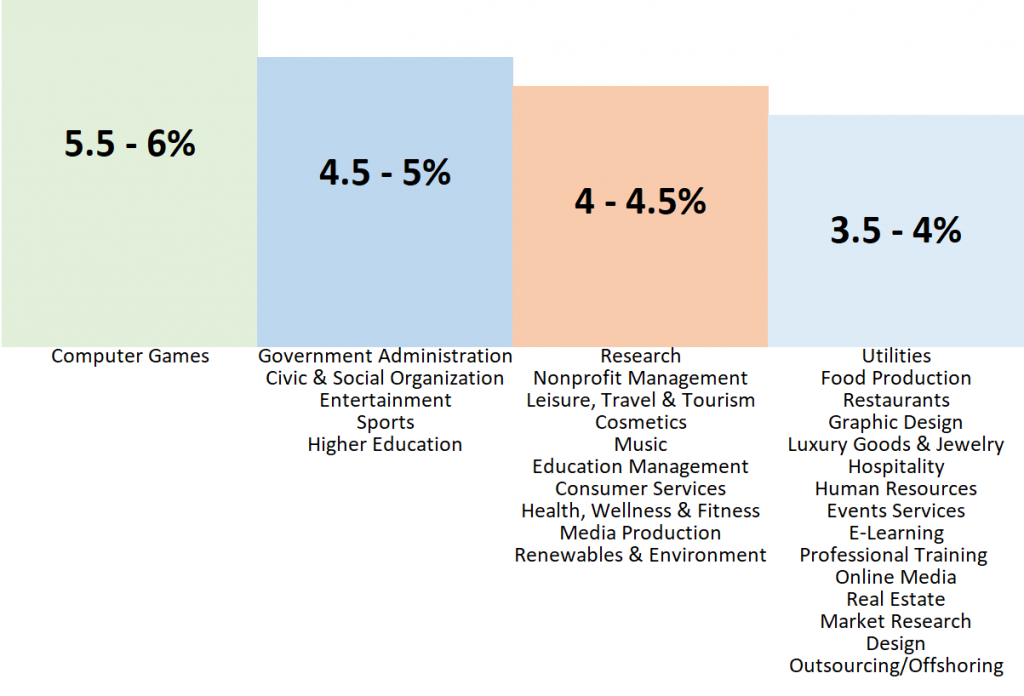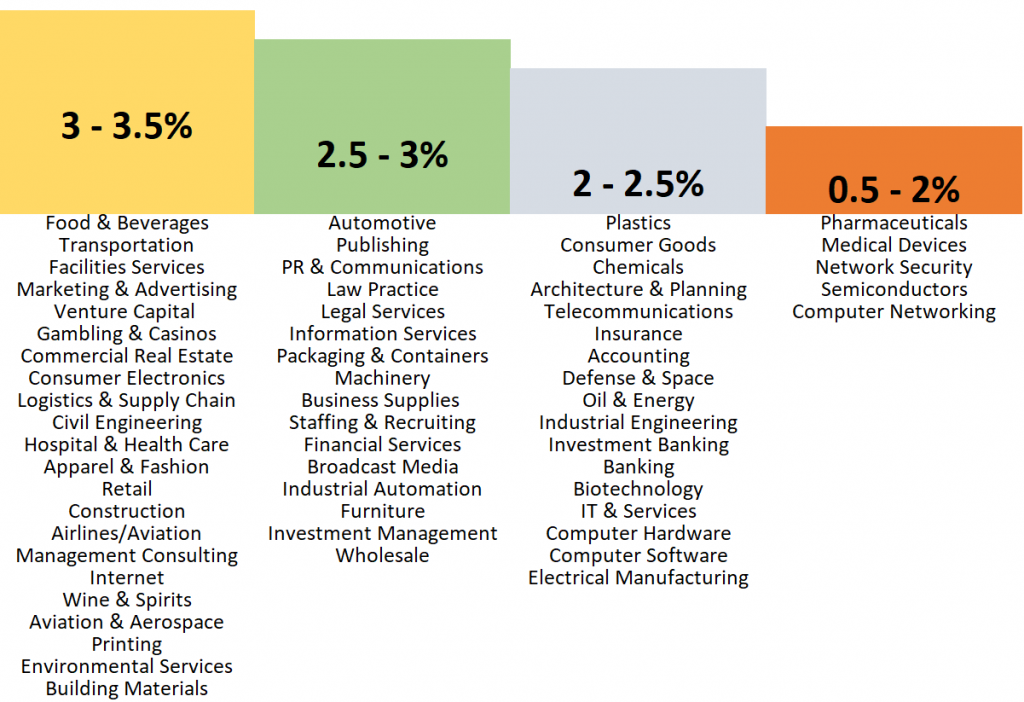 We'll return to some of these results but let's get to the meat of this particular sandwich.
Regardless of who they are prospecting to – which industry gets an easy ride and whose mails go missing in action?
The toughest B2B sectors to prospect from
We categorised our data slightly differently this time: from the original 56 industries we created 11 groups.
(For the completists out there, you can see how we made our groupings here.)
Here are the results: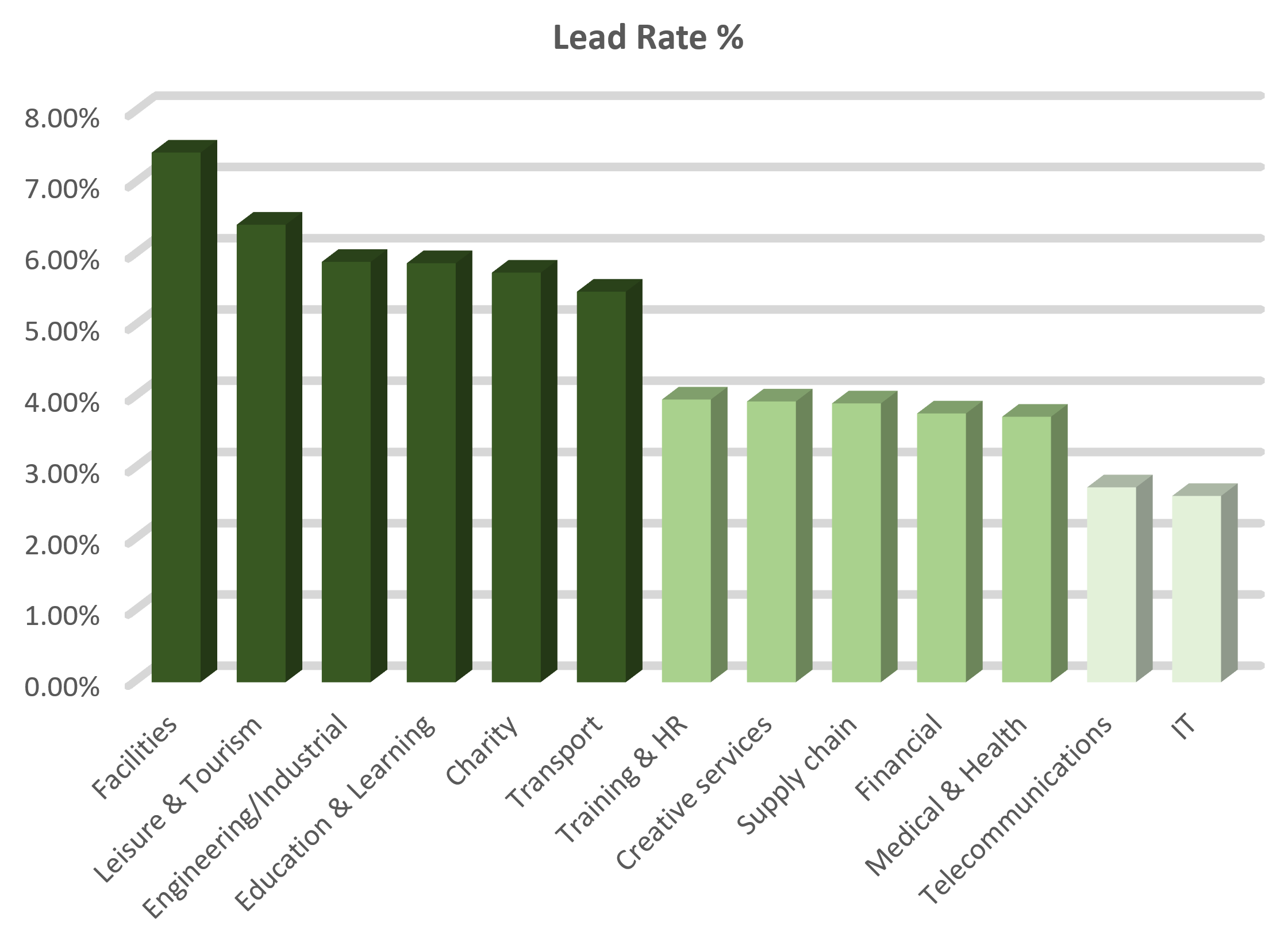 The average across all industries was 3.75%.
(Not bad, huh).
But the variances were pretty wild:
Those in dark green have a high lead rate
(5.48% – 7.43%)

Facilities
Leisure & Tourism
Engineering/Industrial
Charity
Transport
Those in lighter green have – pretty much – an average lead rate
(3.73% to 3.97%)

Training & HR
Creative Services
Supply Chain
Financial
Medical & Health
Those in the palest of pale green have a low lead rate – but still fairly respectable
(2.61% to 2.74%)

Telecommunications
IT
Between the highest lead rate of 7.43% (Facilities) and the lowest 2.61% (IT) there's a difference of 184%.
Let's take a bit of a closer look.
Why are IT and Telecoms so tough to generate leads for?
Here's a breakdown of the industries we included in this sector:

By far the toughest industry is networking and wireless providers – but all fall below the average lead rate. 
A few quick observations:
In both sectors, perhaps more than others, the only real constant is change.
New challenges and solutions arise regularly both within organisations and in the global industry and market. This can make messaging tricky – needing to understand which businesses are most affected, how to adapt products and services – and emphasise their strongest propositions – to extract value from ongoing changes.
Both sectors are also crowded marketplaces.
Even those working within them will freely admit that it is extremely hard to differentiate yourself from competitors.
Related to this is the need to both explain innovation and services without losing your prospect's attention through too many technical details. Or, in old-fashioned marketing terms, a struggle to sell the sizzle not the sausage.
A further related challenge is to choose the right sizzle!
The number of stakeholders involved in decision making that are involved can be immense – and each has different requirements. Here's Rosa Lear, Director of Marketing at VeloCloud (part of VMWare): 'An ongoing marketing challenge is finding the right message for the right audiences. Messages must be targeted: it's not effective to only send one message to every type of persona. Jobs these days are more focused, so you need to personalize your messages to individual interests. You must focus on three main things: the right message for the right market that's written for the right audience.'
(Source)
While it's true that many of these factors affect most sectors – it appears that IT and Telecoms face a stronger challenge from these prospecting hurdles.
Both sides of the prospecting coin
We opened by looking at which industry provides the most prospects regardless of who is contacting them.
Without drawing any firm conclusions it's interesting to note that:
Computer games are happy to chat and easy to convert with a lead rate (LR) of 5.7%
… but computer software finds it hard to strike a conversation with others (LR 2.3%).

Charities (LR 4.8%), Leisure & Tourism (LR 4.27%) and Education (LR 4.56%) are all willing to find out more
… and also can prospect effectively to others (LR 5.8%, 5.9% and 6.4% respectively).

Engineering (LR 5.9%) is the third most successful sector in gaining prospects – but one of the hardest to squeeze a lead out of (LR 2.2%).
IT (LR 2.6%) and Telecoms (LR 2.7%) find it tough to get leads
… but it's just as tough to get a lead from them (LR 2.1% and 2.3% respectively).
And let's not forget poor old Computer networking from the IT sector – no one wants to speak to these guys and gals (the lowest LR of 0.8%)
… but, just maybe, that's because they don't really want to accept any party invites (the lowest LR of 0.7%).
But nothing is ever set in stone
This is historical data – a snapshot of what has been.
For the last five years,  we've been honing our social prospecting to a fine art (with plenty of tech thrown in for good measure).
With harnessing social networks to get you the perfect prospects, deliverability at 98% and a team of creatives to get your pitch perfect, whichever industry you are in we can help you flood your inbox with leads.
And there are some ways you can help yourself by maximising your prospecting success.
Here's a few – for more hints and tips head right this way.
Never take no for an answer…
The majority of our conversions come from chaser emails not the original big bang.
If you're not sending chasers you are effectively squeezing only about 45% of the juice from your orange.
No wonder you're thirsty!
…Even when the answer is no
Think of polite declines as the opening of a chapter not the closing of a book.
Our clients who answer their polite declines see twice the resulting deal flow every single time.
Make sure you have on hand a range of personalisable responses to possible declines, and fire one off as soon as your inbox pings. 
Polish your LinkedIn profile.
Where do you think people will head to check you out before deciding whether to take up your invitation to chat?
Your LinkedIn profile is probably in your email signature but, if not, you won't be hard to find.
Boozy profile pics, friends in your image, sultry selfie pouts, football flags: purlease!
Thought leadership pieces, content sharing, professional pic, persuasive profile text: thank you!
Jump on it!
Enquiries should be responded to immediately. A prospecting response that has been left for more than an hour has already cooled right down.
A quick response is like saying how important your prospect is to you. A slow response simply shows you don't really care. 
Still not boosted your lead rate high enough?
There are five more hot tips waiting (or you can read the rather less sexy small print below)!
Here are the industries we grouped to create our data:
Creative services 
Writing & Editing
Broadcast Media
Media Production
Events services
Motion Pictures & Film
Animation
Market research
Marketing & Advertising
Research
Design
Public relations and communications
Publishing
Printing
Education & Learning
Higher Ed
E learning
Education Management
Engineering/Industrial
Mining and metals
Mechanical / Industrial Engineering
Automotive
Industrial automation

Facilities
Facilities services
Warehousing

Financial
Financial services
Accountancy
Insurance

IT 
Computer hardware
Computer & Network security
Information Technology & services
Internet
Computer software
Wireless
Computer networking
Leisure & Tourism
Leisure, travel & tourism
Health, Wellness & Fitness

Medical & Health 
Medical Devices
Biotech Hospital & healthcare
Pharmaceuticals
Supply chain
Logistics and supply chain

Telecommunications
Training & HR 
Professional training & coaching
Human Resources
Management Consulting
Staffing & Recruitment
Outsourcing/offshoring

Transport
Transportation Trucking Railroad
Packaging & containers
In addition, results from the following were omitted as they did not obviously form part of a grouping and neither did they have sufficient email volume (less than 8,000) to be statistically relevant.
Apparel and Fashion
Food & Beverages
Commercial Real Estate
Think Tanks
Information services
Environmental services
Consumer services