Cold calling alternatives: better ways to generate leads
Cold calling alternatives: better ways to generate leads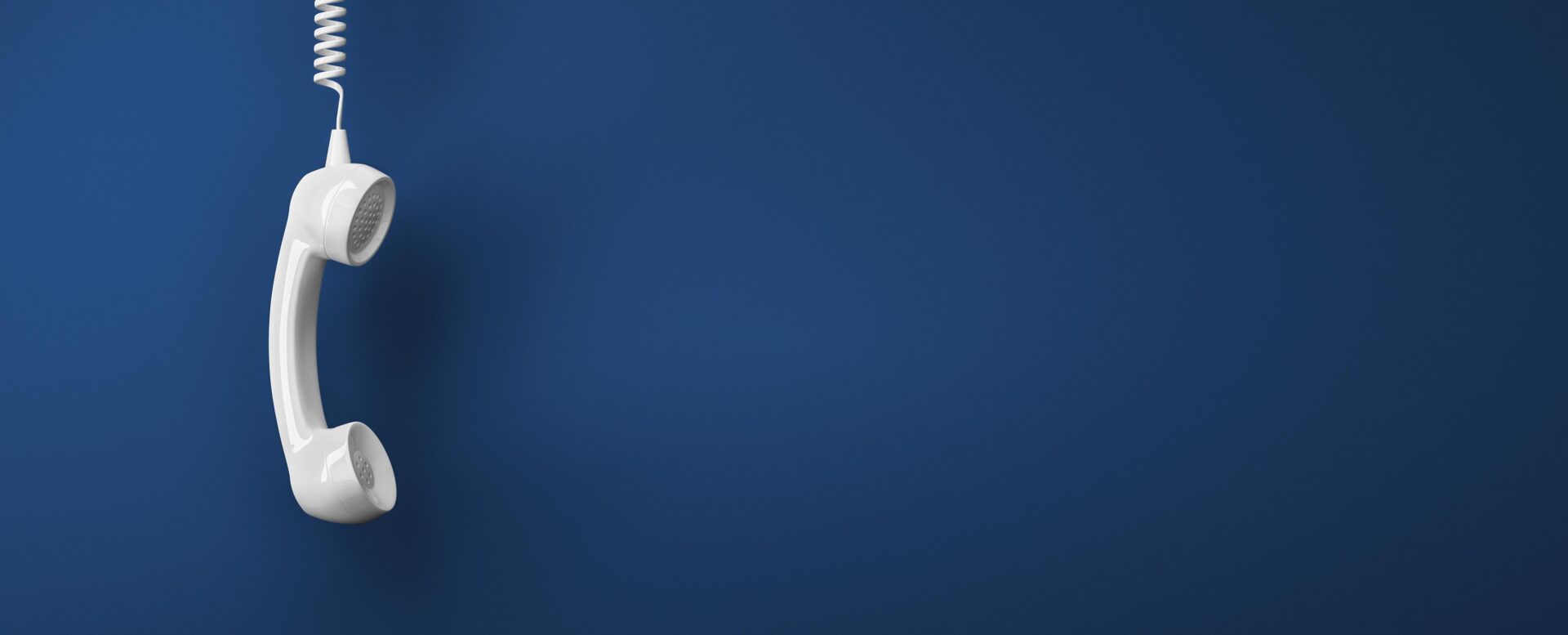 I decided to write this post after googling "cold calling alternatives" and reading a post that told me to grow my social media following.
If you try growing your social media presence as an alternative to cold calling, you'll pretty quickly find yourself out of a job. With too much free time on your hands, you stop shaving and build a model railway set in your attic, muttering to yourself that you could have made it into Forbe's 30 under 30 list if only you'd had better lead gen alternatives. Your main interest becomes accurately recreating the Brighton to London mainline service by never running a single train on time.
No social media platform is going to replicate the direct sales outreach of cold calling just by growing your follower count. Social networks are key to marketing in a variety of ways, but they don't drive leads in the same way as direct outreach.
So we're going to look at ways that can quickly and proactively drive leads into your business. So before you give up on your efforts and just buy leads from a provider, let's cover a few options. I'm not even going to loftily state cold calling is dead as the internet loves to do. Whatever your reason for being here, let's all just get cracking with the cold calling alternatives so we can avoid a future based around hand-painting a scale model of Wivelsfield train station.
Warm calling
OK, a bit of a cheat to start. Sorry. But warm calling is different and better than cold calling, so it counts as our first alternative.
Warm calling is the process of establishing contact with your potential customers before you call them. The idea is to build a little rapport before phoning them out of the blue. That might be a nudge as small as following them on social media, or connecting with them on LinkedIn, or having a mutual connection introduce you.
In the B2B world, people often fall into the trap of thinking of buyers as some form of business robot. But even B2B buyers are people are first and foremost. If you call a prospect that you have already had some form of interaction with, their good manners are likely to kick in, and they will at least hear you out. This gives you the key opportunity you need to get selling.
The only potential flag to raise here is to always consider the data: where are you getting the contacts from? Lists that are not live become irrelevant very quickly: half your database is suddenly out of date in 18 months.
Email prospecting
Now we're really up and running, I thought I'd hit you with the best method next. You can just skip the rest of the post after this if you're busy.
Email prospecting is repeatedly shown to be the channel with the highest ROI, and the majority of B2B buyers prefer to be contacted by email over any other channel.
Modern email prospecting, done well (Hi, we're Sopro 👋) has revolutionised B2B lead generation. It reaches people where they want to be reached, interrupts them less than a call, and positive responses come pre-qualified.
The process? We start by mapping your entire market. We then build a list of prospects from live data, before crafting the perfect introductory email: designed to get you on the phone to your ideal prospect.
We send out three follow up emails (72% of our leads come from these chasers) spaced the perfect amount of time apart. All of that is underpinned by some really smart technical gubbins that you don't really need to know about (but can read about here, if that's your thing).
The result is a daily flow of qualified leads, that drop naturally into your sales process. These are the warmest of warm leads, ready for sales teams to pick up and run with. Frankly, it's not just an alternative to cold calling, it's a full-on "let's change our business model" lead gen revolution.
Develop communities
Can I just shock you? I like social media. Despite what I just said earlier. At any one time, I have nine social media accounts on the go.
Using social media as a B2B cold calling alternative means growing and interacting with communities. LinkedIn groups, Slack communities, Quora questions – all of these can be fruitful places for sales professionals.
It can take time: you need to find the right groups, and only offer your services if truly relevant. But if you can find the right people asking the right questions, you can build yourself up as an expert, join in debates, and answer questions.
You need to be prepared to put the effort in, but you'll find that opportunities arise and it's a form of direct outreach, interacting with people who you know have a need: they asked the question.
You also get a bonus alternative to cold calling here: Quora questions rank on Google, and have their own communities; you don't just answer that one person's question, but anyone else who is searching the web with a similar query.
Blog content
I know I said I'd list cold calling alternatives that see instant results, and perhaps a blog isn't one, but hear me out.
So we all know that blogs can be great for SEO and content marketing. But great as inbound marketing is, it takes time.
However, publishing blog posts arms you with a library of relevant content to point people towards as you're interacting with communities online. It gives you space to show your expertise, handle objections, and demonstrate your authority in your field.
If you're going to share interesting content with prospective customers, whether they've come from referrals, emails, calls or communities, you need somewhere to send them.
The bonus for this channel can be that in time you start getting inbound leads too: as well written content starts ranking on Google and gets shared on social media.
Referrals
Customer referrals are one of the highest quality cold calling alternatives.
They might not be reliable enough to replace cold calling entirely, but there are so many benefits that developing a referral marketing strategy is a no-brainer.

Referrals drive higher quality leads: 78% of marketers say referral marketing strategies produce "good" or "excellent" leads.
Referrals have a higher value: Referred customers have a customer lifetime value that is 16% higher than non-referred customers.
Referrals help you grow: 86% of B2B companies with a referral strategy experience growth.
Events and networking
Finally, there's networking: a classic method that will never go out of fashion.
A charming personality, a free branded pen, a PowerPoint presentation… whatever it is about trade shows and networking events, they work:
92% of conference attendees say their primary reason for attending is to discover new products.
81% оf B2B trаdе ѕhоw attendees are part of the decision-making process and have buуіng аuthоrіtу.
Not only that, but email campaigns to people met at a show require fewer follow-ups before they close.
Again, it's not a tactic that can act as a permanent cold calling replacement. However, it can add another lead generation channel to your armoury.
---
Between those six options, you should be able to either complement or replace your cold calling strategy. If you are looking for a reliable flow of qualified leads, want someone else to take care of the hard work so you or your sales team can focus on selling, you've come to the right place.
Sopro are an award-winning prospecting service. We publish our live results, can predict the ROI you'll achieve, and have a platform that takes our service to the next level. To find out more, contact us today.