Sales action heroes: 7 reasons smes should outsource b2b prospecting
Sales action heroes: 7 reasons SMEs should outsource B2B prospecting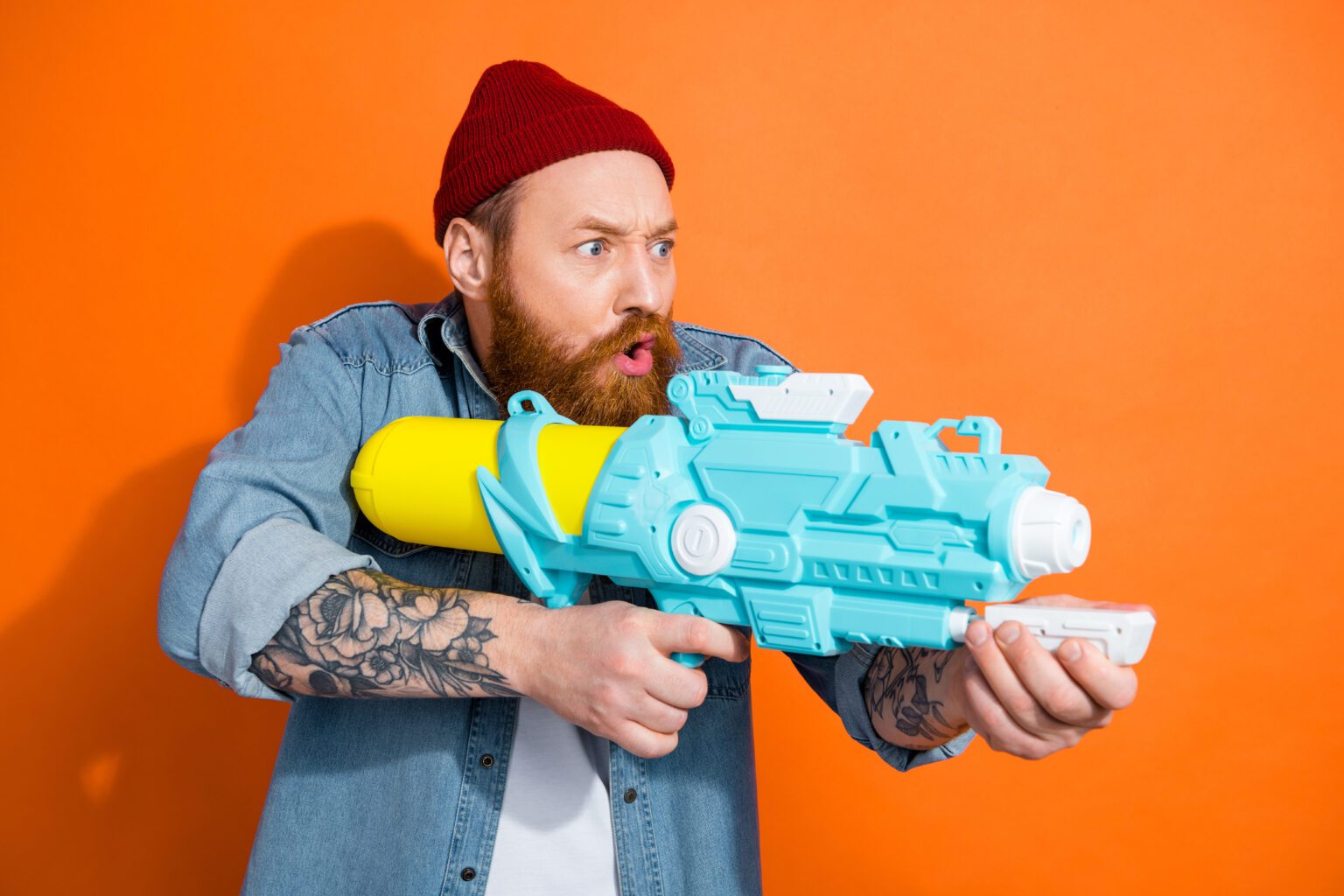 Ever feel like you're in the marketing equivalent of an 80s action movie: up against overwhelming odds and a ticking clock?
Imagine a world where you're free to focus on defeating the competition while a dedicated team handles your B2B prospecting. A world where you can embrace the challenges of business with the bravado of an 80s action hero, while your trusted sidekicks handle the grunt work. This isn't a movie – it's the reality of outsourcing B2B prospecting.
In this blog, we'll show you why this strategy can be the secret weapon SMEs need to dominate their world like a true 80s action icon. So lock, load, and prepare to conquer your industry!
SMEs vs. The World 🌎
As a small business, you might feel like an underdog. Limited resources, financial constraints, and fierce competition are all common adversaries. But just like 80s action heroes, you can turn these challenges into opportunities by being strategic, resourceful, and always ready to adapt. And by bookmarking this blog.
7 reasons you should let a sidekick handle your prospecting
Just like Schwarzenegger, Stallone, and Willis, it's time for you to flex your strategic muscle, dole out your own killer business moves, and leave your audience – and your competition – in awe. If you want to throw out amusing wisecracks while doing it? Well, that's up to you.
Here are 7 reasons why you should outsource your B2B prospecting as a small business.
1. Cultivate specialised expertise: The A-Team of B2B prospecting 🚁
Outsourcing B2B prospecting is like assembling your own A-Team of experts, ready to tackle the toughest challenges with precision and expertise.
Partnering with a professional prospecting agency means you'll have a team of skilled specialists aiming their expertise at your ideal customers. They can find, source, and engage your audience and hand over leads once they're ready to talk sales.
2. Equip yourself with cutting-edge tools: The Rambo of sales resources 🏹
Just as Rambo uses the most advanced weapons and survival gear, outsourcing ensures you have the most innovative tools and technology at your disposal.
Prospecting agencies invest in the latest developments in tech and data to optimise their strategies and deliver top-quality results. By outsourcing, you'll reap the benefits without having to bother with the investment yourself.
3. Free up time to focus on your core business: The Die Hard approach to productivity 🏢
Prospecting can be as time-consuming as defusing a bomb in a skyscraper, taking away valuable resources from crucial business functions.
Outsourcing B2B prospecting allows you to delegate the task to experts, freeing up time for you and your team to focus on what you do best. So channel your inner John McClane, kick the time-wasters out the window, and watch your business productivity skyrocket.
4. Scale your efforts with ease: The Terminator's guide to adaptability 🤖
Outsourcing offers the flexibility and adaptability of a Terminator, able to scale your prospecting efforts based on your business needs and market conditions.
With a prospecting agency, you can quickly adapt to changes in the industry or demand levels, and test new strategies without the expense and risk of hiring new employees. So, say "hasta la vista" to stagnation and "I'll be back" to growth and evolution.
5. Save money and watch your ROI flourish: The RoboCop of cost savings 👮‍♂️
Outsourcing B2B prospecting can enforce financial efficiency like RoboCop, leading to significant cost savings for SMEs.
You avoid the expenses of hiring, training, and retaining an in-house prospecting team. And you avoid the having the sales team (who are pitching and closing heroes, not prospecting grunts) wasting their time on sub-optimal prospecting.
Outsourcing can deliver higher-quality leads and more effective engagement strategies, turning your business into a force to be reckoned with.
6. Strengthen your brand identity: The Rocky of business reputation 🥊
Rocky Balboa had the determination to never back down. By outsourcing your B2B prospecting, you can dedicate an equal determination and continually focus on delighting your customers.
As a result, you can enhance your brand's reputation and customer loyalty. Just as Rocky's tenacity and grit won over the hearts of millions, your unwavering commitment to your core values and exceptional service will make your brand memorable and beloved.
7. Forge lasting business relationships: The Lethal Weapon of networking 🚔
Hiring a good prospecting agency can create a beautiful business partnership. But more than that, it can create a lasting relationship between you and your new customers.
By entrusting prospecting to experts, you can be confident that your leads are highly targeted, well-nurtured and that your connections are genuine.
This allows you to foster strong, long-term partnerships that will drive your business forward. You become the Danny Glover to their Mel Gibson – creating a dynamic duo working in harmony for great results.
Unleash your business's inner 80s action hero 🌟
When you outsource the stunt work, you get more time to focus on the climactic final scene: closing deals.
Sopro is your very own squad of prospecting action heroes. We survey the battlefield (aka map your addressable market) to hunt down your perfect prospects, construct a bulletproof, GDPR compliant database, and launch personalised multichannel campaigns that are as smooth as a Schwarzenegger one-liner. We'll then deliver those leads to your sales team, hot and ready for action!
This leaves your sales warriors with more time to do what they do best – sell your dynamite product or service. See how you can join forces with us by booking a demo today.