How to build a targeted sales prospecting list
How to build a targeted sales prospecting list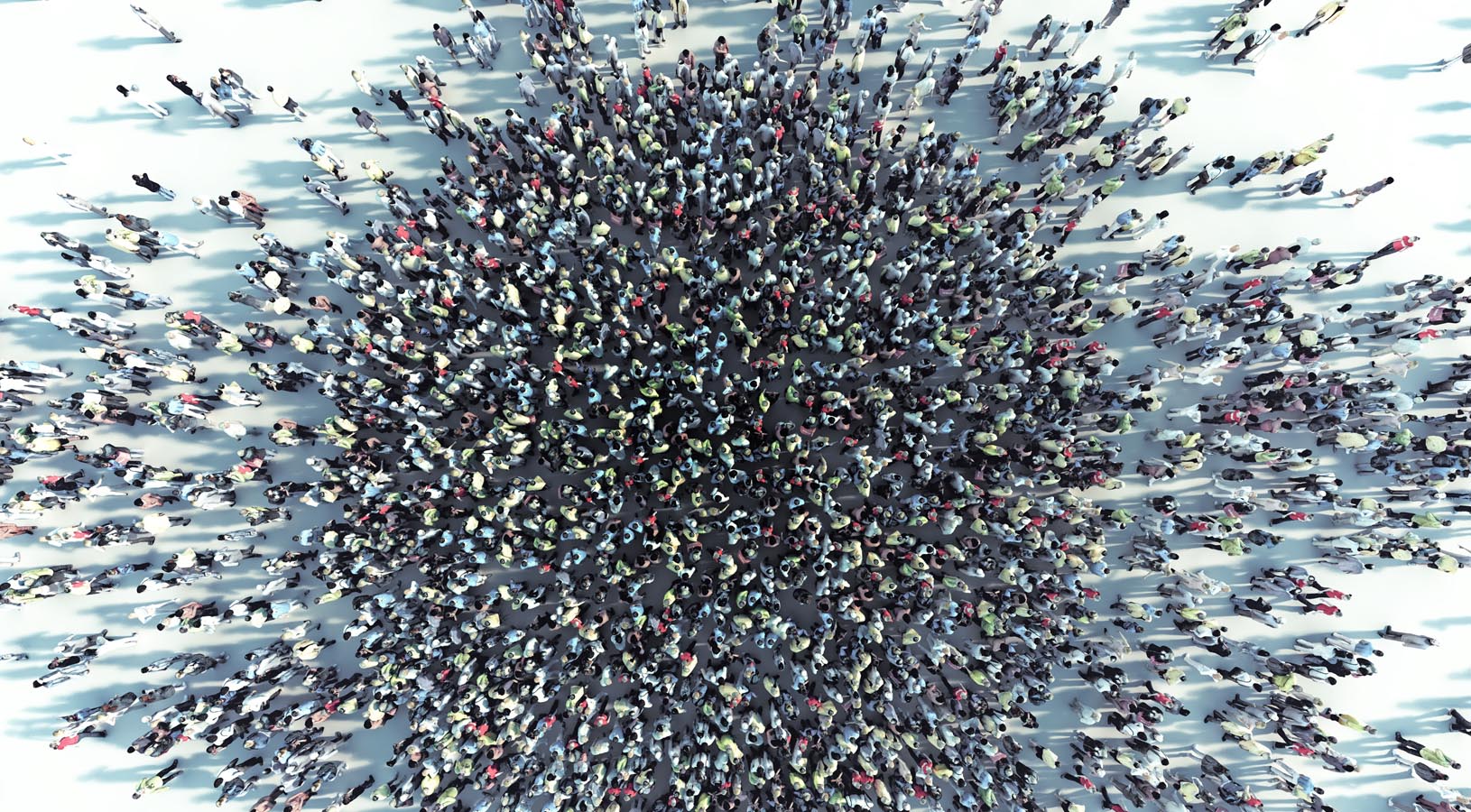 If there's one thing I can tell you about building a sales prospecting list, it's Be Careful About Buying A List. That, and it takes a lot of effort to build a list. So that's two things, really.
While buying a list can be risky, there are expert companies that can build lists filled with your ideal customers if you know what to look for. And I'm going to tell you what to look for. So I suppose that's the third thing. Maybe we should just start and I'll forget about counting things.
1. Understand your buyers
You can't go charging into list building before you have built a really good picture of who your customers and prospects are.
So the first step in building a prospecting list involves gathering data. But it's existing customer data we're after for now.
Market segmentation
If you've done any sort of B2B market segmentation, you'll have looked at firmographics, customer needs, customer behaviour, customer profitability and/or customer sophistication.
These ways of segmenting and differentiating your market will give you a deeper understanding of who your customers are and what unites and differentiates them: the perfect beginnings for list building.
Ideal Customer Profiles
Defining B2B ideal customer profiles can boost your understanding of the companies that would gain maximum value from your service or product, and as a consequence provide value back to your business in the form of higher customer lifetime value.
Buyer personas
Finally, creating B2B buyer personas can help you understand the decision-makers and buyers within your ideal client companies. This includes who they are and what motivates them.
Together, these three exercises foster a deeper understanding of your customers and put you in the perfect position to start building your prospecting list.
Note: we have a market map tool that will give you an idea of how big your total addressable market is. Try running a map and then see how much of that market you can add to your list.
2. Build your sales prospecting list
So you understand your customers and you need to start turning them from strangers into leads for your sales team?
There are two ways to go about building your prospecting list for lead generation. Either you pay someone else to build it for you, or you build it yourself. We're going to cover a step by step approach to list building first.
Find companies
Obviously, the first action is to start building a list of companies that fit your ideal customer profile. Depending on your industry and niche, there will be different ways to gather this information, some easier than others.
Industry-specific shortcuts
If you are targeting startups, there are various sites like Crunchbase and Angelist that provide a massive shortcut by providing a searchable list of relevant companies. You can filter by funding rounds, company age and size, and much more.
If you are targetting SaaS and software companies, review sites are an ideal place to gather companies. Sites like GetApp, Software Advice, Capterra, and G2 all list brands in different software niches – try multiple searches as one company can list themselves in a few categories.
If your product relies on clients using a particular piece of tech, there are several solutions that reveal the software and technology that websites are built on: BuiltWith, Wappalyzer, and WhatRuns are all Chrome extensions that reveal these secrets at the touch of a button.
News
Although it can be a time-consuming process, keeping up with industry news can highlight takeovers, rising companies, senior leadership role changes and other opportunities to bulk out your prospecting list.
While industry blogs and news aggregation sites are useful, Google Alerts can take on a lot of the hard work by emailing you a regular update
Manual search
If you are not lucky enough to target startups, SaaS companies, or tech platforms, how do you go about finding companies for your prospect list?
Do what everyone does when they want to find some information: turn to Google. Due to the way the mysterious search algorithm works, list articles (aka "listicles") often rank well. This means you can easily find lists of the top 20 companies in a vertical (you won't believe number seven!).
If you target companies in a particular location, and you don't work in that location, Google's search settings allow you to choose where you search from.
Alternatively, if you want to avoid the risk of forgetting to change it back and then running all future searches from Vanuatu, you can use I Search From. You can also try searching on Google maps, if bricks and morter location is important.
Social media
Those halcyon days of ex-classmates posting their lunch updates are long gone: social media is now a fully-fledged marketing channel.
Consider which platform is most relevant for your target audience (certain visual industries will naturally benefit more from Instagram, for example) and consider their search functionality. Third-party social media software (for example social listening) can provide real value here too. If you don't want to stretch that far, get digging: advanced searches, monitoring hashtags, and joining relevant groups can all reveal potential prospects.
Sales Navigator
If you're using social to add contacts to your prospecting list, there's clearly nowhere better than LinkedIn.
And to get the most of it, you'll want to upgrade to Sales Navigator. It's a paid option, but the search functionality is a lot more powerful, making it easier to find relevant companies and create a list of individuals to contact.
You can search using a wide range of filters:
Industry
Location (with different localisation options)
Company size
Company name
Keywords
Job title
Years of experience
Number of followers
And more
3. Finding the relevant decision-makers
Once you have the list of companies, you'll need to find the decision-makers.
Unearth contacts on LinkedIn
Let's continue with LinkedIn Sales Navigator, as the nature of the platform means you can easily find and contact decision-makers.
However, there is a limit: users can send up to 50 InMail messages per month, depending on whether they have a Professional, Team, or Enterprise subscription.
Without a Sales Navigator account, you can simply find the relevant people by searching company employees and take a note of their names for further research.
Find contacts on their website
Most companies will list the senior team on their about us or meet the team page. 
While this can be really useful, the list probably won't extend beyond that senior management team unless they are a small business. Your buyers could easily be people further down the hierarchy than this, but senior contacts might point you to a more relevant contact, if you are lucky.
Search contacts on Google
As ever, if all else fails, turn to the big G.
If you were looking to contact the CMO at Asana, a quick Google will tell you his name is Dave King. His title is actually Head of Marketing, but Google is clever enough to know he's the answer you were looking for.
4. Find their contact information
So you've almost got your prospecting list. Now you just need to find a way to contact them!
Use LinkedIn
We've seen that Sales Navigator allows paying subscribers to send up to 50 InMail messages a week.
All users can also send regular connection requests to begin conversations – although these are limited to 100 per week. As a rough guide, you'll get something in the region of a 30% acceptance rate. You do run the risk of annoying people instead of making connections (we've all had those requests). You can also get blacklisted as a spammer if enough people click "I don't know this person".
However, if your interest is genuine and you understand how to send a great connection request, you can make progress this way even if it's slow.
Pay for a database
First things first: tread very carefully if you go down this route. You've done a lot of work to get your list of prospects. Paying for outdated contact details from an old database is going to see poor returns, risk your reputation and waste your time.
As a plus, postal addresses and phone numbers might be included. On the flip side, accuracy rates of phone numbers are notoriously low (there is no way to test if they are correct, unlike emails), and cold calling is regularly shown to be less effective than emails.
Use tools
Tools like Sopro's email address finder and email address verifier can magically discover emails and test whether they are genuine without you having to actually send an email to them.
Our developers built the tool with clever tech and several data sources. All you have to do is enter the prospect's name and their company website and the tool will work out their email addresses instantly. It even tells you how certain it is that it has the correct email address.
The verifier will test any emails you currently have in your prospecting list – ensuring you don't damage your domain reputation by sending messages to undeliverable addresses.
5. Outreach
Once you've built your sales prospecting list you just need to actually prospect them. Despite all of the effort you've spent getting to this point, your work is just beginning.
If you are going down the email route, you need to think about what sort of message is likely to get a response. Condensing your marketing down to a three-paragraph email, with all the features and benefits of your product or service is a common approach. Sadly it doesn't yield results.
For in-depth guides on how to write prospecting emails, read our post on cold email copywriting tips and our golden rules of writing prospecting emails.
Sell more. Book a demo today.
The alternative: find a great prospecting service
The alternative to manually building your prospecting list is to bring in the experts. And would you believe it, we're award-winning prospecting experts. I'll run you through our process quickly, and while there is a huge list of elements in a Sopro campaign, I'll explain what we do a lot quicker than the steps above.
First, we'll run a market map to make sure the targeting and size of your market is spot on. Then we build a prospect list for each client, using over 40 variables to zero in on your ideal customers.
We don't use a database (databases go out of date very quickly). We go out and build a bespoke list from live data for each client. You can read more about our approach to prospecting data here.
We set up all the technical details that mean we deliver over 96% of the emails we send into the correct inboxes.
Then our experienced outreach copywriters develop email templates. They use our informalised data points to achieve 'natural language personalisation'. This means we can send out 100 emails a day on your behalf, but they all feel like natural 1-2-1 emails.
We send three follow up emails at the perfect time. Our experience dictates this as over 70% of client leads come from these chasers.
If someone replies positively we drop the conversation into your inbox or CRM, so your sales rep can pick up the conversation just as they would normally.
Each of our clients gets a dedicated team who actively suggest improvements in targeting, email templates, and more. And they benchmark against our results to make sure they are up to scratch. In fact, we're so confident in our service we publish our campaign results in real-time.
With Sopro, prospecting becomes a reliable lead generation channel that can sit alongside your marketing team's efforts. The prospecting leads flow into the sales process the same as any other channel. It's just down to you to sell more. And you don't have to waste time and effort building your own prospecting lists.