How to send compliant b2b emails in the us
Posted on: March 10, 2023
Reading Time: 8 minutes
Category: B2B data
How to send compliant B2B emails in the US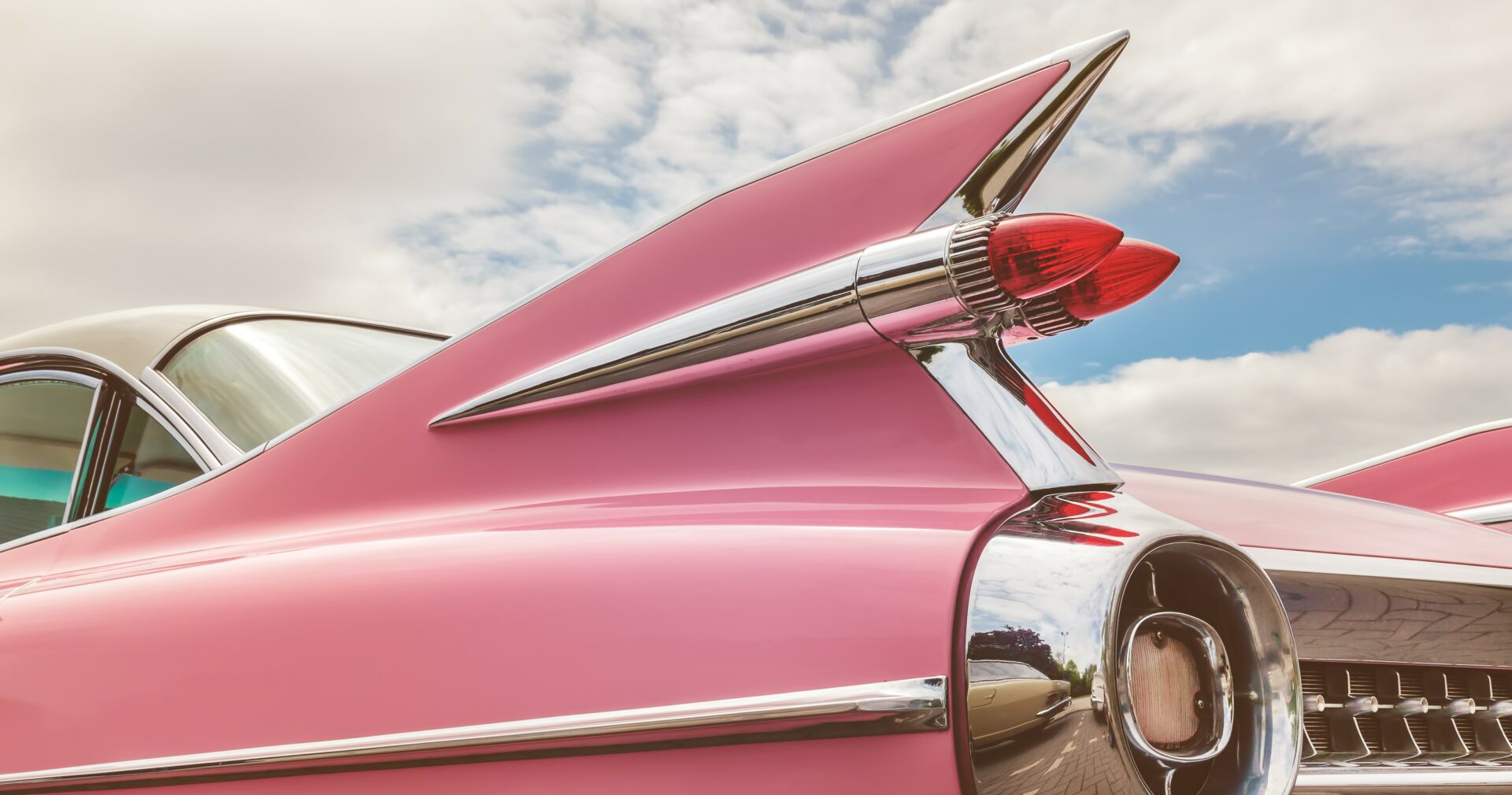 Sending sales emails in the United States? Then you might've found yourself lost in a labyrinth of regulations. Here's everything you need to know about staying compliant when sending US B2B emails.
Is it legal to send sales emails in the US?
The rules and regulations might feel confusing, but it's totally legal to send sales emails to American recipients. You just need to follow a few simple rules from two pieces of legislation: CAN-SPAM, and the CCPA. We're about to make it simple, so let's dive in.
What are the regulations governing US sales emails?
CAN-SPAM
In place since 2003, the primary regulation governing B2B sales in the US is the Controlling the Assault of Non-Solicited Pornography And Marketing Act of 2003 (CAN-SPAM). As email marketing started to gain momentum in the early noughties, this act was introduced to keep things in check.
CCPA
The California Consumer Privacy Act (CCPA) was introduced in 2020, and only applies if you're sending emails to Californians. We'll get into the CCPA later in the article, but it essentially gives people in California the right to access the personal data that companies have on them.
What are the rules of CAN-SPAM?
The CAN-SPAM rules are fairly simple to follow, and can actually make prospecting more effective in the long run. And unlike some of the more complex EU regulations, there are no exceptions for B2B marketing under the CAN-SPAM Act. So follow these rules for perfect US compliance:
1. Misleading subject lines aren't allowed
We're officially over clickbait, and CAN-SPAM recognises the importance of honest and transparent communication. That's why deceptive or clickbait-y titles aren't allowed under CAN-SPAM. Gone are the days of using fear-mongering tactics like "Your business is in danger" to grab people's attention.
While it may seem tempting to use sensational titles to increase open rates, misleading your prospects is not the way to build a lasting relationship with them. Instead, try to make the subject line relevant and personal, while still closely related to the content of your email.
2. Clearly state your message is a sales email
You'll need to clearly indicate somewhere in the email itself that it's a marketing message. This helps to establish trust and ensure that your prospects know what to expect from your emails. The law gives you a lot of leeway in how to go about this, but it needs to be done.
3. The 'from' line needs to be accurate
The sender of an email should be reasonably identifiable – and not just from their email address.
Ideally, your sales emails should be sent from the person who the recipient will be speaking to going forward. This not only helps to establish a personal connection from the get-go, but it also ensures that the recipient knows exactly who they're engaging with.
So, whether you're reaching out to a potential customer or a business partner, make sure to introduce yourself in the email and provide clear contact information. Trust and transparency is the key to a lasting relationship.
4. Recipients must be able to opt out
Recipients need a clear and easy way of opting out of future emails. A clear unsubscribe button shows your audience that you respect their preferences and value their time. If you haven't yet caught up with modern prospecting technology and are still sending emails manually, a short and simple disclaimer within your message will suffice. Try something like: "If you don't want to receive further emails, please reply with STOP".
5. Action any opt-out requests within 10 business days
You've included a way to unsubscribe, great! But once a recipient opts out, it's your responsibility to honor their wishes in a timely manner – 10 working days in fact. Failure to do so can not only damage your reputation but also result in legal consequences.
Any opt-out method you offer must be able to process requests for at least 30 days after you send your message. You can't charge a fee, require the recipient to give you any personally identifying information beyond an email address, or make the recipient take any further steps other than replying to an email or visiting a single web page.
Give your audience the power to control their inbox, respect their preferences, and stay compliant.
6. You must include your business address in the email
Including your business address is a CAN-SPAM requirement, but it's also a smart business move. Putting the address in your signature makes it easy for recipients to find your contact information, and also adds a touch of legitimacy to your email.
7. You have ultimate responsibility, even if you outsource
You can't contract your way out of compliance. Even if you hire another company to handle your email marketing, you bear equal responsibility for their actions and can be held legally responsible. So you need to monitor what others are doing on your behalf.
Compliance is built into everything we do at Sopro, so if you want a watertight, highly-targeted, and uniquely-tailored B2B prospecting service, your Sopro outreach campaign could be up and running from as little as two weeks. Book a demo to see how it works.
What happens if you violate CAN-SPAM rules?
It's really important to stick to the CAN-SPAM rules if you're sending emails within the United States. And here's why.
The Federal Trade Commission (FTC) has the power to impose civil penalties of up to $50,120 per every email that violates the CAN-SPAM Act 😱. And that's not all – individuals and organisations that receive spam emails can also sue senders for violating these regulations, leading to even more fines and damage to your reputation.
Remember, a little extra effort in ensuring that your email campaigns are compliant can go a long way in protecting your business and keeping your customers happy. We're fully-complaint at Sopro (obviously), so you can rest assured that your prospecting campaigns won't land you in hot water with the law.
CCPA: The new kid on California's block
Say you're a business owner who's trying to keep up with the ever-changing regulations and laws that affect your industry. Just as you think you have everything under control, a new regulation comes into force, leaving you scratching your head and worrying about how it'll impact your business.
That's exactly what happened to many businesses in 2020, when the California Consumer Privacy Act (CCPA) was introduced. The CCPA only applies if you're sending sales emails to contacts within California, but it's similar to GDPR for Europeans, in that it gives Californians the right to know exactly what personal data companies are collecting about them.
Under the CCPA, Californians are able to access – and request the deletion of – any personal data that companies have collected on them.
The CCPA applies if you meet the following requirements:
Your company has a gross annual revenue of more than $25 million
Your company gets more than 50% of its annual revenue from California residents
Your company buys, sells, or receives personal information of more than 50,000 California residents
If you fit these criteria, your Californian recipients have the right to request:
What kinds of personal data your company has collected on them
If their personal information has been sold or shared – and who has it (this also means informing people of if you've had a breach involving their data)
That their personal information is not sold
The deletion of the personal information (AKA the right to be forgotten)
Not be discriminated against for exercising their rights under CCPA
It's important to get your head around the CCPA, as violating the rules risks a civil penalty of up to $7,500, and fines of anywhere from $100 to $700 per consumer.
And don't forget about your privacy policy – it's the unsung hero of email marketing that protects you and lets customers easily request information. It's crucial if you're operating in California or the UK/EEA, where regulations like this and the GDPR are in place.
Selling more with US-compliant B2B emails
Email regulation can be confusing at first, but adhering to these rules shouldn't be a burden. It might even benefit your business by increasing deliverability and uptake. And if you're feeling overwhelmed or unsure about how to navigate these regulations, that's where we come in.
At Sopro, we make sure your campaigns are not only fully compliant, but highly effective too. Your dedicated Customer Success team is on hand to help with all the heavy lifting, while your 24/7 Sopro portal allows you to track your campaign progress, make any tweaks, and use smart lead nurturing features to move your prospects along the sales funnel.
Fully tailored. Fully managed. Fully compliant. Your Sopro campaign could be live from as little as two weeks – book a demo to see for yourself.