Beyond the inbox: advanced email lead generation techniques
Posted on: September 11, 2023
Reading Time: 11 minutes
Category: Lead generation
Beyond the inbox: advanced email lead generation techniques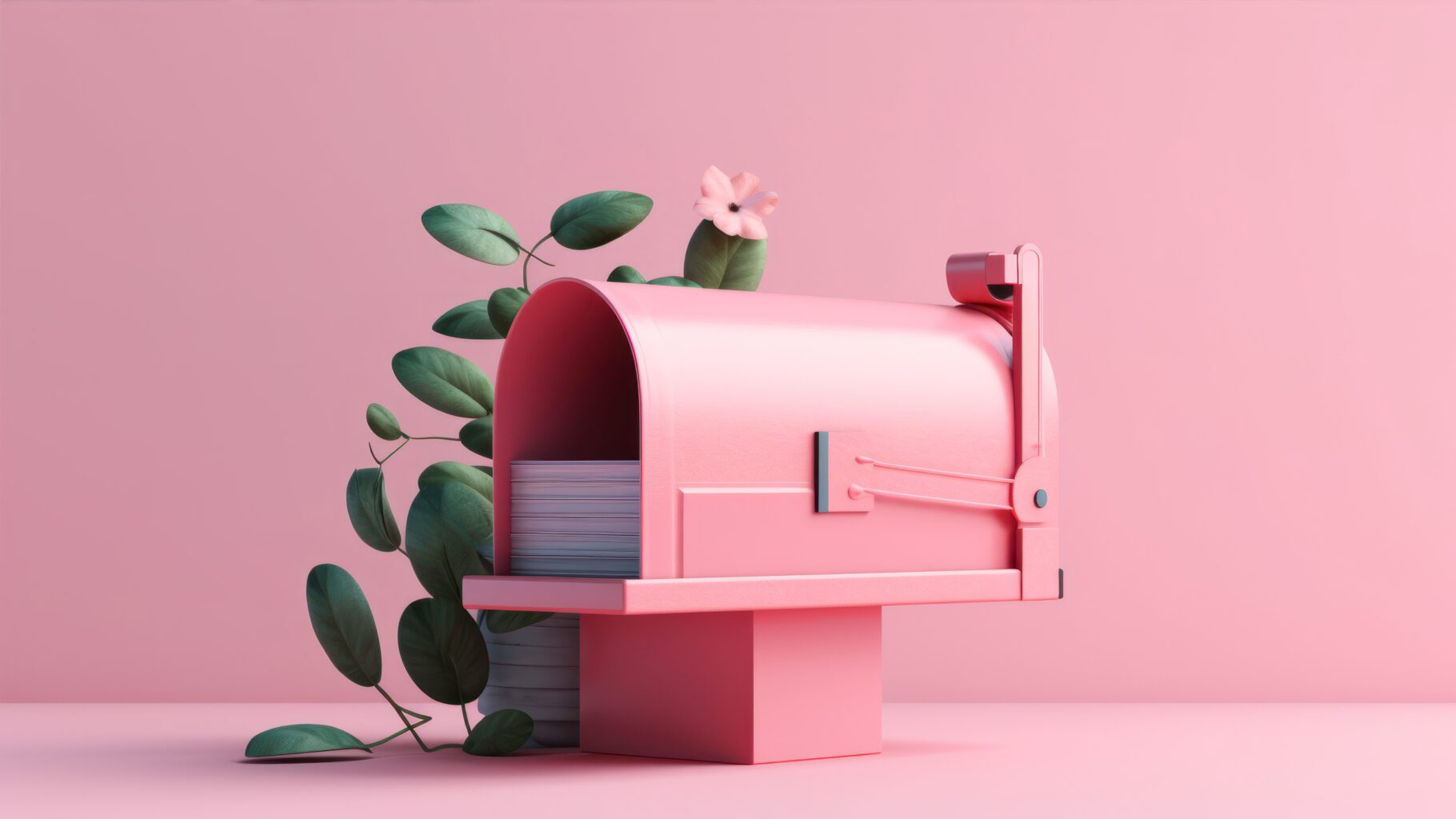 6 email lead generation techniques that move beyond a simple email and optimise the areas your competitors don't. We'll cover best practice in email prospecting, before revealing the lesser known ways to elevate your B2B outreach: from LinkedIn engagement to the power of gifting
---
Consider the following statistics from a survey of B2B professionals:
Email is rated the most reliable channel for driving leads
72% say email prospecting delivers "good to excellent" ROI
77% of B2B buyers prefer to be contacted over email versus other channels
So, clearly, email's pretty great.
Sadly, that's no longer a secret, which means it's becoming increasingly competitive. So you need to pull every lever and tweak every knob to get the best results.
In this post, we're going to start with a quick rundown of essential lead generation techniques: a quick-fire best practice guide to make sure you're not missing anything in your current set-up.
Then, we're going to take things to the next level, revealing six real-world advanced lead generation techniques you can use to supercharge your email outreach. These tactics all go beyond the inbox – looking at your website, content, LinkedIn, and the idea of corporate gifting.
The essentials for effective email lead generation
Technical set-up
Assuming your email lead generation strategy involves addressing a decent number of people, you'll need a robust tech setup or you'll run into problems.
Email deliverability might not be the most enticing part of the process for most people – but it's a key part of getting emails right.
And unless you're going to send really low volumes, automation has to play a part. Consider how you'll send and manage a high volume of messages and responses.
The art of data sourcing
An accurate email list is the backbone of a successful campaign.
Whether you're taking the manual approach or bringing in the experts, up to date contact information for a targeted audience is key.
However, a word of caution: steer clear of purchased lists. They often lead to more harm than good, with out-of-date email addresses causing issues with your campaign and risk harming your domain reputation.
Tellingly, 75% of companies collaborate with external partners to source their B2B prospecting data.
Grasping your Ideal Customer Profile (ICP)
Understanding your audience is paramount. If you're not selective with your email recipients, you risk inefficiency and violating compliance regulations.
Knowing your audience helps segment emails, meaning you can send differentiated personalised emails to different cohorts.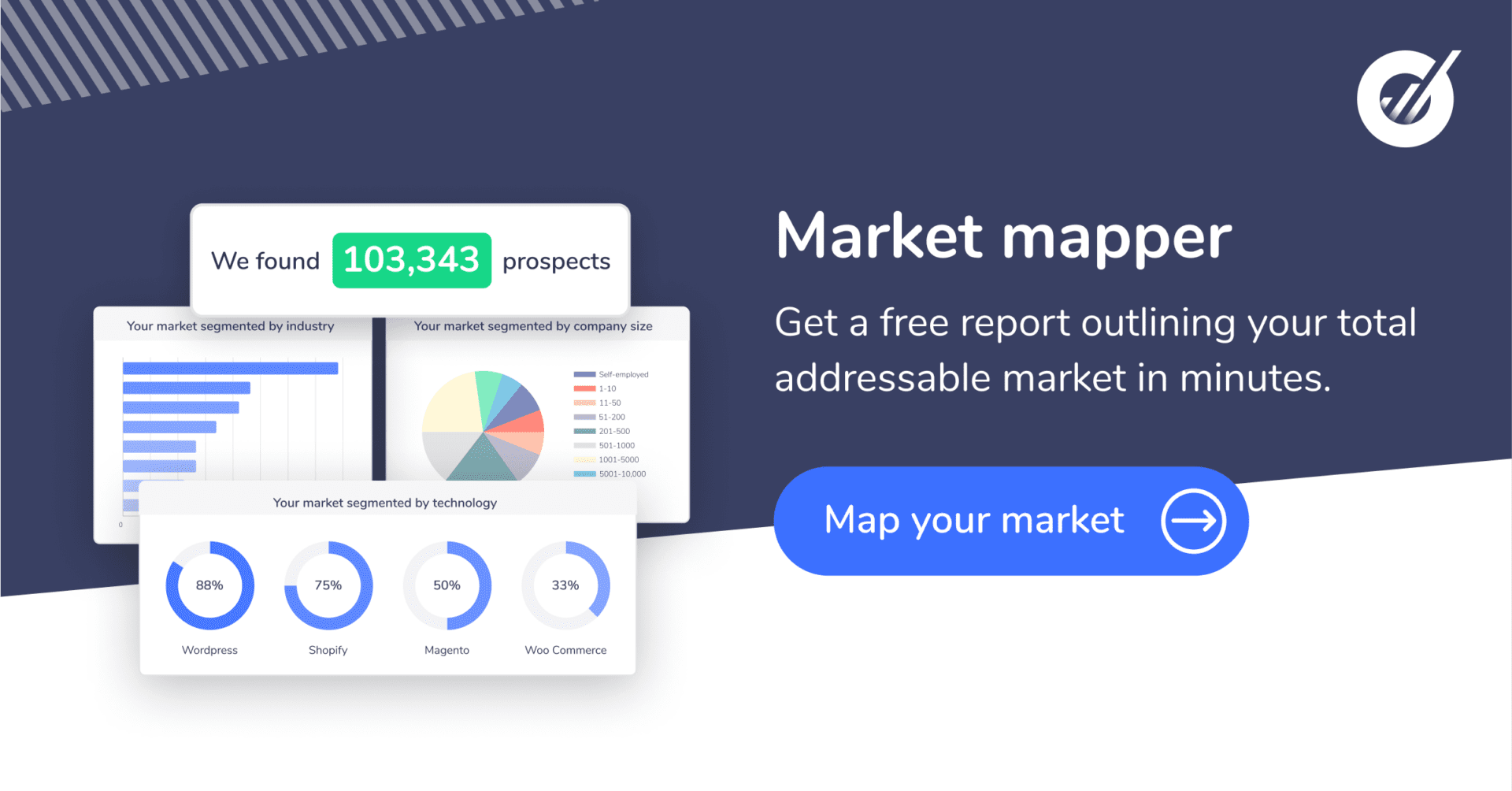 The power of market segmentation
Segmenting your audience ensures that your messages resonate. It's like tailoring a suit – the better the fit, the more impressive the result. There are various ways to segment, from demographics to behaviour, ensuring your campaigns hit the mark.
Crafting the perfect email
Emails are the digital age's letters, and just like any good letter, there's an art to crafting them. Let's dive into the essentials of creating an email that not only gets opened but also gets a response.
Subject Lines
The subject line is your email's first impression. But get it wrong and it might be your email's only impression! So, how do you make it count?
Brief: Short, sweet, and to the point.
Informal: Make it conversational and human.
Personalised: Including the prospect's name can increase open rates by up to 27%.
Collaborative: A line that implies you'll work together – not sell to them – works wonders. The words "coffee" or "partnership" perform particularly well.
Sound natural
To nail a natural, conversational tone, try this technique: Imagine you're running late to a meeting and you just have time to write a quick email. You've just found the perfect prospect on LinkedIn and absolutely must contact them before you leave your desk and risk forgetting about them forever.
It's about urgency, but also authenticity.
Never open with a question
Starting with a question is like asking them to do a chore before showing why it's worth their time. So, lead with value, not enquiries.
Importance of empathy
Put yourself in their shoes. Would your email stand out in their crowded inbox? If not, it's time to revise.
Be short and sweet
No one has the time for a novel. They don't want to read your email: they don't know you. Hook them in, and then get to the point, and deliver something of value.
The sweet spot is below 180 words.
Emphasizing value exchange
Speaking of value… they're giving you their time, so what are you offering in return? Make sure it's clear.
The ten-year-old test
If a child can't understand your email, it's time to simplify. Ditch the jargon, make it easy to read. Speak human.
Make it about them, not you
This isn't your autobiography. Centre the conversation around their pain points and how you can meet them.
Avoiding hard selling tactics
No one likes a pushy salesperson. Be genuine, offer value, and let them come to you.
Have a very clear call to action (CTA)
What's the next step? Whether it's a call, a meeting, or another action, make it crystal clear.
The six-part email template:
Greeting: A warm hello.
Softener: Ease into the conversation with a light opener
Introduction: Briefly introduce yourself and your purpose.
The value: How you can help them.
Call to Action: Clearly state what you'd like them to do next.
Proper email signature: Your name, title, and a way to contact you.
The world of AB testing
The beauty of email campaigns lies in their transparency. Split tests are easy to set up, and everything is up for optimization.
From your subject lines to the very core of your content, testing allows for continuous improvement. By tailoring your approach to different segments, you ensure maximum resonance.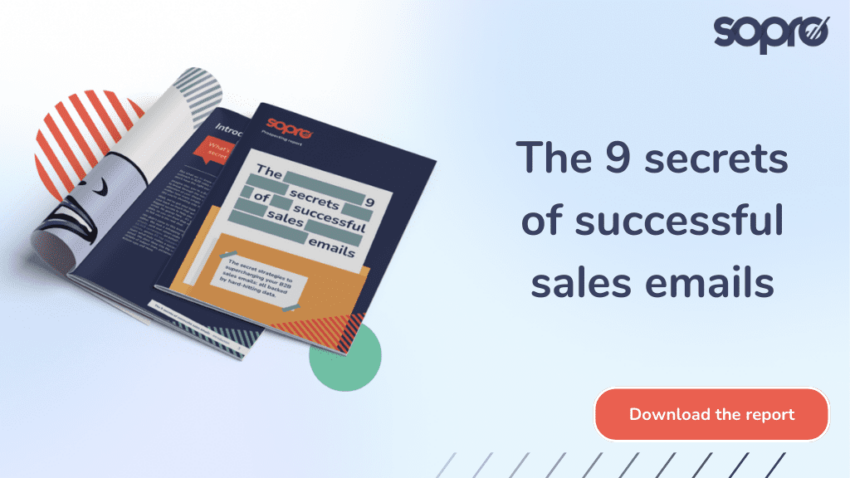 6 advanced B2B email lead generation techniques
Done everything you can to your actual emails? Try these next-level email lead generation techniques to give your campaigns a boost.
1. Optimise your website
It's tough enough to get prospects to open and read your email, let alone click through onto your website. So if they do give you a click, don't lose them with a landing page that isn't optimised for their journey.
Prospects will judge your business based on how your website looks and works, so making sure you have a slick design, relevant content, and secure features gives off a trustworthy vibe. That way, prospects are more likely to connect with your brand.
Better engagement brings higher conversions, meaning you'll be making the most of the traffic you bring in. Here are 11 ways to optimise your website for lead generation campaigns.
2. Up your content game
We know buyers like to do their own research, so it's crucial to provide them with the right content to help them make a decision (ideally the one where they choose your solution). This means giving them useful stuff like interactive tools, detailed guides, or explainers.
A successful content marketing strategy involves matching the content to each stage of the sales funnel. This way, prospects get what they need at the perfect time.
60% of B2B content doesn't get used. Get sales and marketing teams working together to audit your existing content, and assess whether new content adds value.
3. Warm them up on LinkedIn
Prospecting on LinkedIn is not about bombarding people with sales pitches right after connecting. Prospecting is a "hello", warming up your audience so that you're on their minds when they're ready to buy.
LinkedIn is like the backup singer to your outreach emails. Take a gentler approach. Send a connection request, but also show interest in their posts or add to discussions in groups they're part of. This way, you build awareness for your business and make a lasting impression.
Target high-intent buyers across channels

Sopro engages buyers naturally with LinkedIn Outreach fully coordinated with email campaigns.

Tailored LinkedIn connection messages are sent to high-intent buyers, focusing on the leads that matter most and making outreach feel even more natural.

Connecting with hundreds of qualified prospects each month helps build your network, permanently increasing social reach and the associated effect for inbound channels.
4. Monitor your web traffic
Don't just send an email to someone and hope for the best. Stay in touch with them as they continue their journey. Things like monitoring when leads look at your website will give you an edge over your competitors. After all, leads that are tracked and nurtured end up making purchases almost 47% larger than those who aren't.
Dropping a quick supplementary note to say something like "Hey, I saw you were browsing our pricing page, is there anything about our plans I can clarify for you?" will help you convert leads into sales.
Turn anonymous web traffic into potential new business

Sopro lets you see exactly who's browsing your site, along with their job title, company, LinkedIn profile, and which pages they're checking out. Plus, you can set up rules to get notified of high-interest events, like when they visit important pages or come back for more.

By knowing this, you can reach out to them right when they're evaluating suppliers, making sure your brand is top of mind.
5. Send a gift
Gifts are a love language, right? And in the world of business, they help create genuine connections, open doors, and spark conversations with potential buyers. Try adding small gifts to your email campaigns (like a coffee voucher or box of cupcakes) and your prospects might just return the favour with an hour of their time for a product demo or sales call. That's the magic of gifting!
A whopping 83% of customers who received a corporate gift in the last two years felt closer to the company that sent it.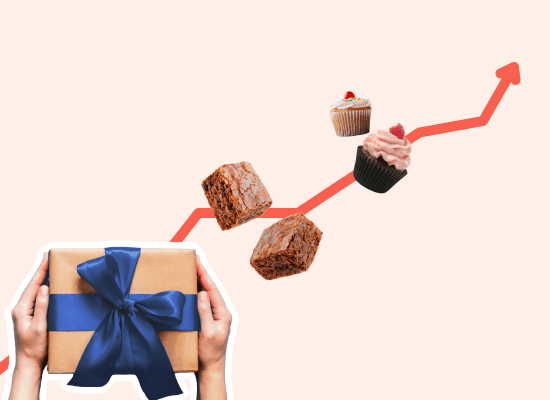 We tried it ourselves at Sopro, and we saw a 20% increase in leads when we started offering gifts in our prospecting campaigns. It's a small investment that goes a long way in kickstarting conversations and making connections. Just remember to check the corporate gifting rules in your region and those of your prospects before you start doing it.
Small gifts with a big impact

Surprise and delight your high-value prospects with Sopro gifting.

Incentivise potential customers with everything from a cup of coffee to a box of chocolates. You can even plant a tree for them.

Redeemable Giftlinks are easily added to your Sopro outreach campaigns, all fully managed and tracked so you can see who's appreciating those perks.
6. Pick up the phone
We're big fans of email – it's the backbone of multichannel outreach and has been shown to get the best results for thousands of companies over several years.
Subsequently, we're not really big cold-calling advocates. An email interrupts less, gives the prospect space to engage on their own terms, and gets results.
But warm calling? Contacting someone once they have shown interest, but not directly responded? That's something we can get on board with.
Let's say you've sent a couple of emails, and you know they've opened and read them. You also know they've redeemed a gift, and that they've had a look at your homepage, product tour, and pricing page. But they haven't emailed back to progress the conversation.
They are clearly showing interest and intent – maybe they have some questions you can answer, and that call from you will be just the nudge they need!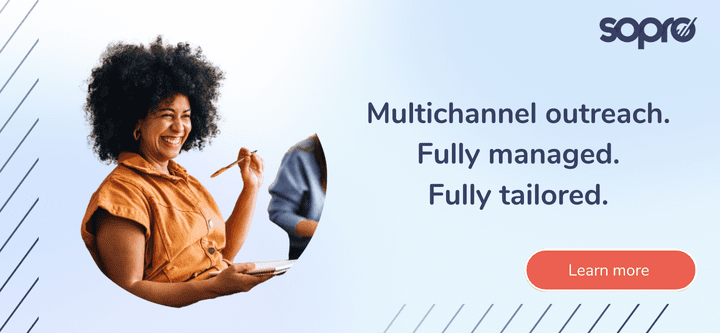 Expert email lead gen campaigns, done for you
Our fully-managed prospecting service contacts your ideal clients directly and delivers a reliable flow of qualified leads. Not only do you get a detailed, specialised, best-practice email campaign described in the first half of this post, but our multichannel outreach service adds gifting, LinkedIn, phone numbers, advanced web tracking and more.
Expert outreach consultants work with you to build highly targeted, multichannel outreach campaigns that are fully managed, continually optimised, and connected to your website for maximum performance.
Benefiting from eight years of experience, your company will have a team of dedicated prospecting experts delivering award-winning service.
There's nothing quite like Sopro.