TalentPool
TALENTPOOL is one of the UK's leading talent technology companies. Talentpool's platform streamlines the candidate sourcing and matching process, massively reducing costs and effort, radically improving the experience for both employers and candidates.
Every interaction that happens on TalentPool is direct and meaningful. When an employer approaches on TalentPool it means that the candidate fully matches the criteria that they have set out for their role and they think he'd be a pretty great fit for it. The person can then decide whether to progress their role or not.
Objectives
To promote the Talentpool candidate sourcing platform and services to UK based prospects.
To develop interest in Talentpool brand, product and services.
To secure sales calls through direct prospect engagement.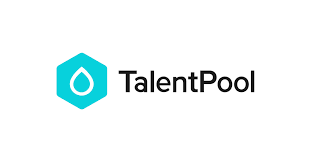 Co-Founder
"With a large potential customer base but a relatively small team, we wanted to scale our sales without building our internal business development operation. SoPro have managed our email outreach effectively, meaning that we have had a steady stream of new leads; we've continued to work with them and it's been a good investment."
Company Profile
Location: London
Product/Service: Human Resources Platform Services
Typical Deal Value:  £2k+
Deal Cycle: /
Target Profile
Location: UK – All
Industries: Various
Company Size:   1FTE – 5000FTE
Role/Function: SME Owners/Board members