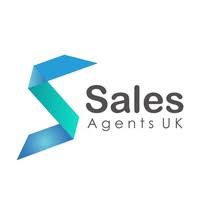 Director
The SoPro service offers us complete flexibility. Working with the SoPro team, marketing messages can be modified quickly to maximise responses and adapt to changes. The flow of prospects can be controlled to fit comfortably with available resources and allow for seasonal changes. Moving from a mainly passive marketing strategy to the pro-active SoPro service has transformed our sales model. We now have a controllable stream of potential clients from within our target markets giving us a constantly full pipeline to work on.
Company Profile
Location:  UK
Product/Service:  Outsourced Sales Agents
Deal Cycle:  1-3 months
Target Profile
Location:  Europe
Company Size:  11 – 5,000 FTE
Role/Function:  Senior Sales and Commercial Roles & Leadership Roles – MD/CEO etc
Company Description
"We believe independent agents and external sales channels are the future of the sales industry. More than ever before, top sales professionals are creating and growing their own personal brand. They use social media and online resources to promote their business and grow their own list of clients and contacts who follow both the agents and the companies they represent. Sales agents are a natural next step in the growing trend of people who are experts in a marketplace or industry working on a self employed basis to offer their skills and experience to businesses."
Objectives
The purpose of this campaign is to identify and engage with senior stakeholder within SMEs, introduce the SA brand and proposition and invite the prospect to discuss in more detail on a call.