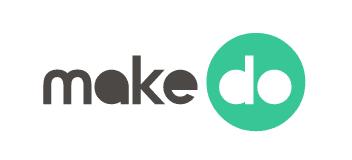 Senior Client Director, SoPro
'Make Do' offer a wide range of WordPress services. The campaign we ran was split between finding the client direct work with SME businesses across a variety of sectors and creating partnership opportunities with agencies. Both campaigns ran well, generating an average of 25 sales opportunities monthly.
Company Profile
Location:  UK
Product/Service:  Computer Software
Deal Cycle:  3-6 months
Target Profile
Location:  UK
Company Size:  All sizes
Role/Function:  Senior IT, Project roles and business leaders – MD/CEO etc
Company Description
"We build for devices of all sizes and shapes with a keen eye on performance and accessibility. Whether your visitors are using smartphones, tablets, laptops, desktops or anything in between, your website will display beautifully on any screen size. We tailor-make your website for every user and design all of our projects using "mobile first" methods."
Make Do (MD) are a digital agency working with a variety of clients across a number of different projects.
Objectives
The purpose of this campaign is to target and engage with senior stakeholders across a variety of sectors, introduce the Make Do brand and proposition and invite the prospect onto a call to discuss further.