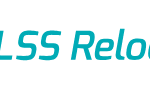 Testimonial coming soon...
Company Profile
Location:  UK
Product/Service: Provider of global relocation services
Deal Cycle:  6-12 months
Target Profile
Location: UK
Company Size: Medium – Large
Role/Function: Senior HR roles, Global Mobility & Talent roles
Company Description
LSS help corporations and individuals relocate nationally and internationally across the world.
As one of the industries longest established relocation service providers, LSS has effectively managed thousands of moves for both fast growing companies emerging into the global market through to those with large well established mobility programs.
Objectives
Find and engage with large multinational businesses in UK.
Identify senior HR and people mobility decision makers.
Introduce the LSS Relocation service model and it's relevance and invite the prospect onto a call.