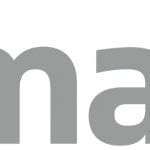 Testimonial coming soon...
Company Profile
Location:  UK
Product/Service:  LLamasoft solutions enable companies across a wide range of industries to model, optimise and simulate their supply chain network, leading to major improvements in cost, service, sustainability and risk mitigation
Deal Cycle:  6-12 months
Target Profile
Location:  UK, Ireland, Netherlands, France Spain and Italy
Company Size:  500 – 10,000 FTE
Role/Function:  Senior Supply Chain, Logistics, Operations, IT, Finance and Procurement roles plus typical execs – MD/CEO etc
Company Description
LLamasoft is a leader in supply chain excellence and innovation, advancing technology focused on continuous improvement of enterprise supply chains for the world's largest organisations. Their powerful supply chain design and optimisation software helps companies to cost-effectively meet customer needs in a changing world.
Objectives
Identify and engage with senior roles in logistics and supply chain, introduce the Llamasoft brand and proposition and invite prospects onto a qualifying phone call.