How to accelerate sales
How to accelerate sales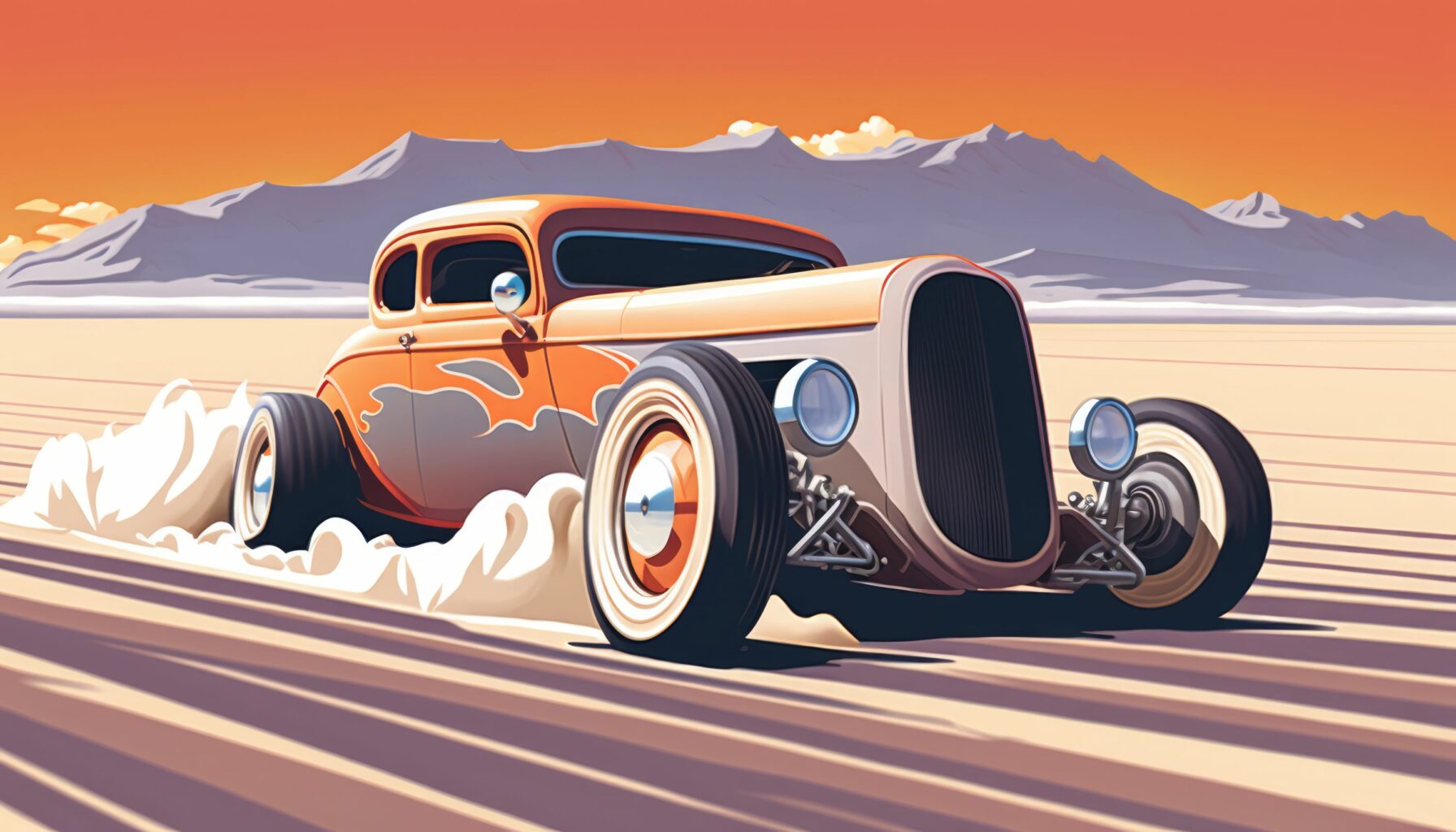 Are your leads taking too many pitstops? Here's how to speed up the sales process and get your customers to buy, faster.
---
The sales process is a bit like a race track. A talented driver can navigate the course with speed and precision, but obstacles can slow you down and keep your prospects stuck in the sales funnel.
We'll look at how can you put the pedal to the metal and move your prospects through the sales funnel, while still providing excellent service and building a lasting relationship.
Why you should speed up the sales cycle
In the race for sales, the key to victory is a short sales cycle. The faster you can close deals, the more wins you'll rack up, eliminating the competition and increasing your ROI.
But it's not just about winning for yourself. Your prospects also benefit from a speedy sales process, as it means they can get the solution they need in record time.
5 ways to accelerate sales
So, how do you rev up your sales engine? Buckle up and take a look at our top 5 strategies to improve sales performance.
1. Focus on high-octane channels
When it comes to the race for customers, you need to be strategic about which channels you use. Whether you're cruising with inbound or outbound methods (ideally a mix of both), you need to evaluate the performance of each channel to determine which ones are helping you lap the competition and which ones are holding you back.
For example, if your cold calling success is slowing down while social media is gearing up, it's a good strategy to put more time and resources into your social activity.
But remember, trends and consumer behavior can shift quickly, so it's important to keep revisiting your channels to ensure you're putting power behind the most effective ones.
2. Put repetitive tasks on cruise control
Behind the scenes of a sales rep's life, it's not all just high-speed conversations and relationship-building. In fact, only a fraction of their day is actually spent on these critical actions.
The rest of their day tends to be consumed by mundane tasks like drafting emails, inputting data, and researching prospects. But just like a pit crew can make a driver's job easier, there are tools available to automate these tasks and streamline the entire sales process. By automating these actions, you can cut down on the repetitive tasks and accelerate your efficiency.
Start by identifying which tasks are slowing you down and assessing if they could be automated – it could be as simple as automating data entry or prospect research. Then, shift your focus to larger tasks like automating your email prospecting.
With automation, you'll have more time to focus on the high-octane conversations that really matter and build those meaningful relationships with prospects that will keep you ahead of the pack.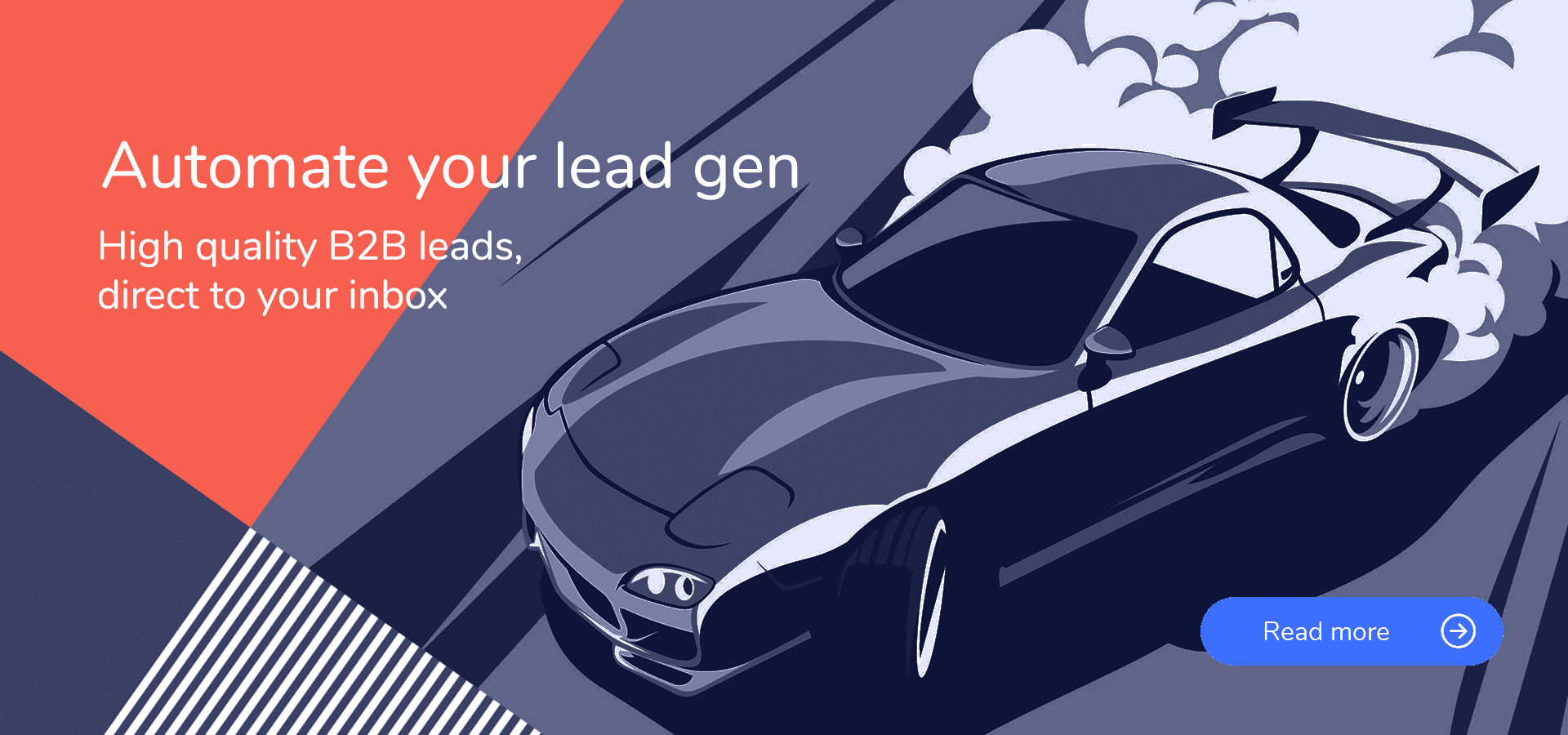 3. Shift automatically with a CRM
CRMs are like the gearbox for your sales team – essential for speeding up your sales and keeping you ahead of the competition.
A good CRM can produce customer sales reports to track important metrics like the average cycle length of each sales rep, prospect sources, sales activity, and lead account scoring. And by scoring your leads based on factors like job title, department, emails opened, and web pages visited, you can focus on the high-qualified leads and eliminate those who are likely to be a waste of time.
Just like a racecar needs regular maintenance to stay in top shape, it's important to stay on top of your CRM contact list. Keep it updated with relevant information on contacts and prospects who have shown interest in your business, and remove those who have bounced or unsubscribed. By keeping your CRM finely tuned, you can accelerate your sales and stay ahead of the pack.
4. Get custom
Personalisation is the fuel that powers your hot rod sales engine. If you want to leave your competition in the dust, you need to show your prospects that you understand their specific needs and problems.
In the hot-rodding world, customisation is king. The same is true in B2B sales. Here are some stats that prove why personalised marketing is essential:
So how can you make your prospects feel like you've built a hot rod just for them?
Use their name in all your communications. This will help your message stand out and feel more personal.
Keep track of every interaction you have with your prospects. Use that information to guide future conversations and show that you're paying attention to their needs.
Share sales enablement content that directly addresses their goals and challenges. This could be a blog post, video, or other resource that helps them overcome their specific obstacles.
5. Use social proof as a test drive
Prospects want to know that they're not the only ones using your products. They need reassurance, justification, and proof.
Selling yourself is one thing, but allowing others to sell for you is on another level. Any customer recommendations, reviews, and testimonials should be used strategically in your marketing to help justify your business and products to other prospects. Social proof helps put people's minds at ease and can seal the deal more quickly, thus speeding up your sales cycle.
88% of consumers trust online reviews just as much as personal recommendations, so try dedicating a web page or social media content to testimonials (just make sure it's easy to find). By placing your focus on consumer-generated content, new prospects will feel more prepared to enter into a deal with you.
Speed up your sales with Sopro
Revving up your sales cycle can be a challenge, but with the right tools and strategies, you can reach the finish line faster than ever before.
Sopro is like having a pit crew for your B2B prospecting, with the latest technology and a human touch. We're not just another tool, we're your ultimate team for success.
Our expert mechanics rev up your sales emails for maximum impact, putting you in pole position with a sequence of engaging, relevant, and on-brand messages that get results.
With our 24/7 Sopro portal, you can track your progress, make adjustments, and use smart lead nurturing features to steer your prospects towards the finish line. And our team of pit crew mechanics is always on standby to help your campaign zoom ahead with flying colors.
Book a demo to see how you can get the sales speeding in.