Kelly Services
Kelly founded the temporary staffing industry in 1946, and has maintained a leadership position through the years based on a valuable premise: we invest in people. Today that focus benefits our customers wherever they operate around the globe—in a growing number of specialized fields.
The focus of this campaign is KS project and life science offerings. Life science operates on a contingent recruitment model. The project offering is a hybrid model, focusing on supporting internal recruitment teams with the more tricky roles to source – roles in high demand; niche roles; high volumes, expansions into different territories etc. It's a partnership approach, with assistance/expertise offered around mapping local talent for geo expansions etc.
Objectives
The purpose of this campaign is to identify and engage with senior stakeholders – introduce the KS proposition and invite the prospect onto a qualifying call before progressing the conversation.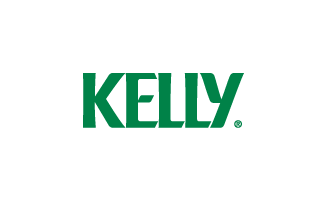 Managing Director
"What we like best is the flexibility SoPro offer, to date we have run 8 campaigns with different targeting and messaging. Much better than us doing it internally."
Company Profile
Location: UK
Product/Service: Staffing and recruitment
Deal Cycle: 2 weeks – 6 months
Target Profile
Location: UK & Ireland
Company Size: 51+
Role/Function: Senior HR and Talent roles