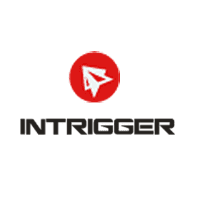 Client Services Director
I really like the level the detail you receive in the reports from SoPro, the service runs like clockwork and the team really know how to get results. The campaign was a complete success and we are expanding our use of SoPro later this year.
Company Profile
Location:  UK – Cambridge, Cambridgeshire
Product/Service: Mobile Marketing, Website Conversions, Apps and Games
Typical Deal Value:  /
Deal Cycle: /
Target Profile
Location: London + 50 miles
Industries: Various
Company Size:   2FTE – 500FTE
Role/Function: Senior Management and Marketing Roles
Company Description
InTrigger are a full service digital marketing agency and fully certified Google Partner, working with all sized businesses and applying advanced marketing techniques to drive high value visitors/users to apps, games, e-commerce websites, products and services.
Focusing on innovative customer engagement, InTrigger looks beyond traditional channels and offer customer life-time value models concentrating on initial conversion, retention and revenue per user (ARPU), using not just track initial conversion – they focus on ROI by channel and user type.
Objectives
To engage small to mid size business stakeholders
To invite mobile strategy conversation.