Intrigger
InTrigger are a full service digital marketing agency and fully certified Google Partner, working with all sized businesses and applying advanced marketing techniques to drive high value visitors/users to apps, games, e-commerce websites, products and services.
Focusing on innovative customer engagement, InTrigger looks beyond traditional channels and offer customer life-time value models concentrating on initial conversion, retention and revenue per user (ARPU), using not just track initial conversion – they focus on ROI by channel and user type.
Objectives
To engage small to mid size business stakeholders
To invite mobile strategy conversation.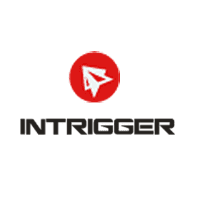 Client Services Director
"I really like the level the detail you receive in the reports from SoPro, the service runs like clockwork and the team really know how to get results. The campaign was a complete success and we are expanding our use of SoPro later this year."
Company Profile
Location:  UK – Cambridge, Cambridgeshire
Product/Service: Mobile Marketing, Website Conversions, Apps and Games
Typical Deal Value:  /
Deal Cycle: /
Target Profile
Location: London + 50 miles
Industries: Various
Company Size:   2FTE – 500FTE
Role/Function: Senior Management and Marketing Roles