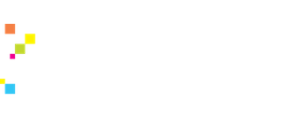 Testimonial coming soon...
Company Profile
Location: UK – Newbury, Berkshire
Product/Service: Information Technology and Services Platform
Typical Deal Value: /
Deal Cycle: /
Target Profile
Location: UK – All
Industries: Various
Company Size: 50FTE – 10,000FTE
Role/Function: CIO, COO, Risk roles, Information, Data roles
Company Description
Exonar solves a problem common to all organisations and their senior information owners, "I just don't know what I've got". Exonar maps and understands organisations' information, from databases to documents – instantly and at scale. Exonar uses machine learning to understand what's important, where it is and who has access to it.
Exonar identifies documents containing passwords, customer and confidential information enabling successful governance, risk management, document retention, cyber security and compliance with forthcoming regulations such as GDPR – with ease. They enable organisations to better organise their information, removing risk and making it more productive and secure.
Objectives
Generate engagement to do a customer interview (meeting or telephone call) to establish the day to day challenges faced in document and data management in organizations.
Establish what the challenges are and therefore what Exonar product / market fit is.
Promote the Exonar brand within Information Management community and build a contact list of key decision makers.