Boxever
Boxever unleashes the power of data to drive smarter, more efficient marketing.
In a world where customer experience is the new battleground for brands, personalisation is at the front line. They're at hand to help you put your customers at the centre of your business.
Their Customer Intelligence Cloud connects all your customer, product and operational data to enable true 1:1 personalisation. It acts as the 'brain' at the centre of your marketing technology ecosystem, forming a holistic view of each of your customers and making smart decisions about what should happen next – in real time.
Acquisition. Conversion. Retention. Loyalty. Efficiency. Costs. Whatever the strategic objective, some of the world's leading brands, marketing and IT professionals have relied Boxever since 2011.
Objectives
Develop interest in the Boxever brand and products.
The first stage would be to arrange an initial introductory meeting for the sales team.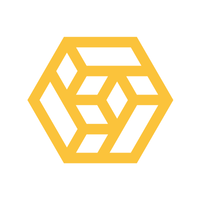 Sales Development
"SoPro's customer service is second to none. They are always available to help resolve and questions or challenges that we have and because of their experience their guidance on campaign structure and content is invaluable. Both the teams in Brighton and Skopje are always prepared to go the extra mile. It's fantastic to work with such an innovative team that are as committed to our business success as their own. They really put us first and bring excellent expert insight that has significantly improved the results our campaigns deliver."
Company Profile
Location:  Dublin HQ
Product/Service:  Enterprise Software Platform
Deal Cycle:  18 – 24 months
Target Profile
Location: UK, Europe, UAE & US
Company Size: Mid to large
Role/Function: Senior leadership roles in marketing and tech