10 outbound sales tools you need to grow faster
10 outbound sales tools you need to grow faster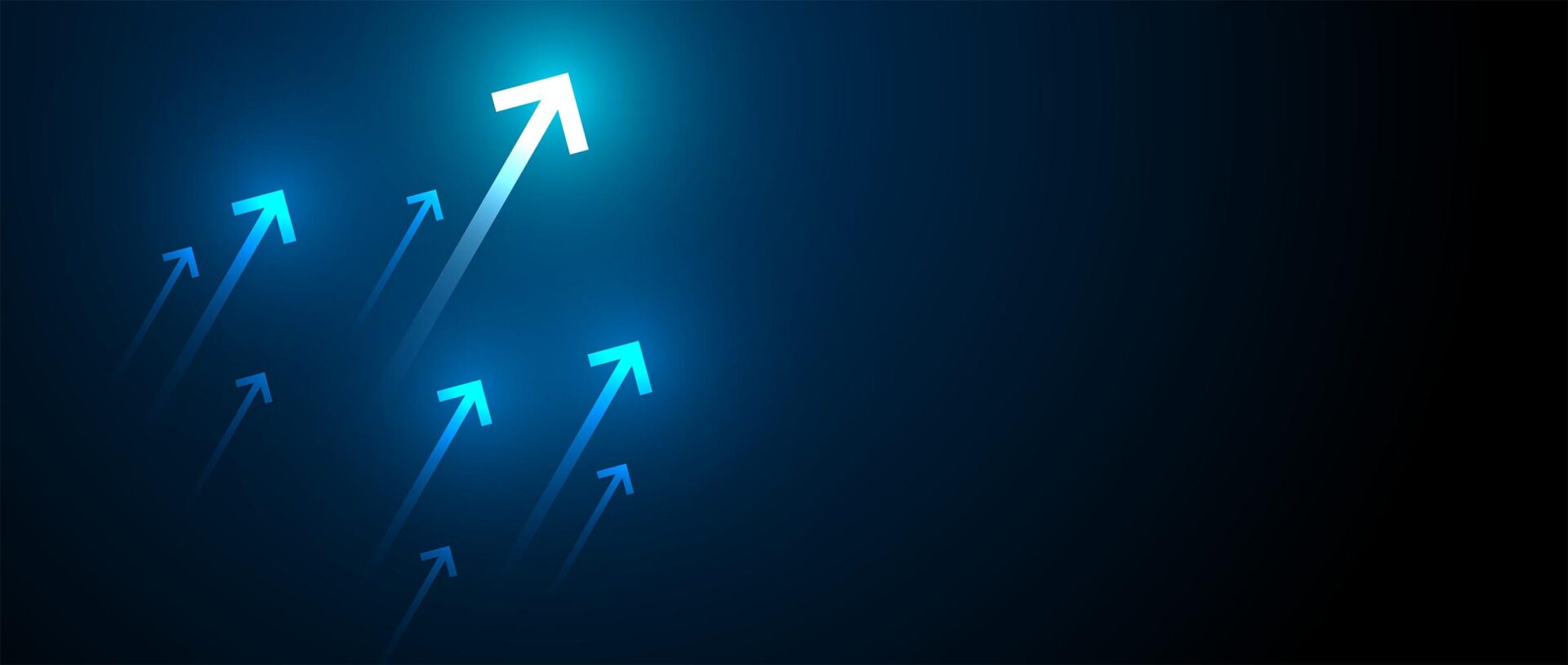 Thinking of making your outbound sales smarter, smoother, sleeker and more successful? Looking to make it easier to find prospects with intent, engage leads and close deals?
Well, there are tools for that.
In fact, there's no end of tools for that – but don't worry, we're here to help you make the most of your investment and accelerate your new business acquisition.
Here's your essential guide to outbound sales tools for automating, monitoring, assessing, fine-tuning, and maximising your campaigns.
First, the basics…
Before we dive into the detail, here are some quick definitions of outbound sales and why tools can take your outreach to the next level.
What is outbound sales prospecting?
Outbound sales is based on the push rather than the pull. Sales and marketing teams will reach out to prospects through tactics such as cold calling, cold email or social selling. Outbound sales actively identifies and contacts prospects, rather than waiting for them to arrive through inbound channels, such as content marketing, social media, or SEO.
What is an outbound sales tool?
Here's something that might surprise you. Outbound sales tools do not have to be software or tech.
An outbound sales tool is anything that you use to:
Identify, find and communicate with prospects at the top of your sales funnel (TOFU)
Engage, educate, inform and persuade leads at the middle of your sales funnel (MOFU)
Convince, convert and close decision-makers at the bottom of your sales funnel (BOFU)
With this in mind, an outbound sales tool could be something as simple as a few buyer profile PDFs. Note also that these tools can support the selling journey from kick-off to the final whistle.
Why you need outbound sales tools
85% of top sales leaders argue that outbound sales tools are the key factor in achieving sales growth within their organisation.
Here's why:

They save you time
Outbound has traditionally relied on manual processes so anything that can automate gifts the sales team with more time.

They can personalise at scale
Nearly three-quarters of B2B clients claim to only engage with a personalised message – automation enables this at scale.

They identify the perfect prospects
The best cold email in the world will melt to nothing if the target prospect list is not hot, hot, hot.

They qualify leads
So you can focus on the high-quality opportunities rather than time-wasters.

They streamline the data to give insight
Outbound kicks up a lot of data from a number of sources. Turning the data into insightful intel drives sales journeys onward.
10 essential outbound sales tools
Sure, you can book a call with one of our experts if you want an award-winning outbound sales team working on your prospecting. You can leave it to the experts and spend your time practising your sales call technique or simply putting your feet up.
The mothership: your CRM
The CRM is the mother of all outbound sales tools: most other tools will integrate with it to ensure you get the biggest bang for your bucks.
This is where your contact information, emails, calls, social tools, and even sales dashboards get centralised – and where all your data unites to support, facilitate and automate your sales efforts.
But, of course, you know all this: 90% of businesses with more than 10 employees are using a CRM.
So, we'll move on.
The next big thing: marketing automation platforms
According to a recent report by Forresters, these are the fastest-growing technologies out there. They enable you to streamline marketing tasks and workflows.
By using AI and automation they make it easier and more effective to promote your brand across multiple channels:
Enabling multi-channel content distribution (via automation)

Making more nuanced segmentation of leads possible

Better aligning sales and marketing

Removing the manual processes that can hamper lead scoring, qualifying and nurturing programmes

Facilitating successful relationship-based and/or account-based marketing

Replacing an emphasis on 'doing' with an emphasis on 'strategically understanding and improving'

And here are the sorts of results reported according to Marketo:
28% improvement in sales productivity…leading to 33% revenue growth

50% more sales leads in the pipeline… delivered at 33% less cost per lead
The sequencer: communication platforms
These tools use automation to optimise your comms. They can help you create a multi-channel approach to support your prospecting campaigns.
Email is the central pillar of most outbound prospecting – and rightly so, it's the most cost-effective channel, as we recently revealed in our State of Prospecting report.
To run a successful email campaign, you need to send personalised emails, at scale. That's where a communication platform comes in.
Sopro has six years and over 25 million emails of experience. We know when the best time to send an email is to each industry. We know the perfect sequencing of emails to fire off a follow-up email and increase the positive responses.
Email campaigns work best when supported by complementary messages on other channels. These could be inbound channels such as video, social, or webinar, or outbound messages sent through a communication platform.
The networker: social tools
Social is a preferred channel for many to support email. Adding social selling into the outbound mix has seen companies generating an average of 38% more opportunities than those who haven't.
Social tools are there to avoid social selling becoming a sponge that soaks up your sales team's time. They determine the best networks to concentrate on and provide insight into exactly which sorts of activities and posts are smashing it.
The visualiser: video and screen recording tools
Video is rapidly emerging as a channel that can add real value to outbound.
It's never been easier to create talking heads, quick explainers or case studies with Hollywood production values.
A personalised video can be a great way to stand out when prospecting

Explainer videos deliver that 'eureka moment' and can even be personalised using data, just like emails

Video case studies can be shared as final decisions are being made

Video calls are now second nature and have lowered the barrier for accepting meetings
The enabler: buyer personas, sales journeys, and perfectly matched content
Most posts plotting inbound vs outbound marketing will place content marketing firmly within the inbound camp.
But content is equally valid in both camps. Whether you call it sales enablement
Tools like buyer personas and sales journeys help develop content that connects with prospects and helps nudge them along their buyer journey.
These tools might not have logins and pricing tiers, but are still an essential part of the outbound sales pipeline.
The closer: automated quote builders
Sending a quote to a prospect might feel like the end of the outbound sales journey. Surely victory is around the corner? But trust can still be lost:
Take too long and you could lose out to a competitor.

Make mistakes and all of that care to detail you promised goes up in a puff of smoke.

Fail to include specific requests and your responsiveness is called into question.
Quotes can be a pig to produce, as you try and shepherd input from various departments (none sharing your sense of urgency or importance).
Many companies now ensure they have quotes pre-authorised for a number of scenarios – often within acceptable ranges. These are held in a platform that also contains an inventory of the most frequently asked documents (such as product catalogues, tech specs, approved price quotes, invoices, onboarding materials, and so on).
Sometimes this function is found in a CRM rather than as a stand-alone tool, but wherever it is it saves time, red faces and lost deals.
The miner: B2B prospecting data tools
B2B data goes out of date quickly. A third of every static database is obsolete by the end of the first year. Contact details that were once ripe for some lead generation activity becomes useless the second a contact moves jobs or gets a promotion.
Sopro runs prospecting campaigns using only the freshest B2B data available. It's live, it's manually checked by prospecting experts, and it leads to our market-leading results.
Not only that, but your dedicated team continually monitors your campaign performance and investigates new markets if their experience spots an opportunity.
The insider: sales intelligence tools
Intelligent prospecting makes engaging and closing your audience a whole lot smarter.
It can:
Identify the business leaders who make the buying decisions
Keep you informed about funding awards and budget changes
Notify you when targets move jobs or a new hire comes in
Ensure you understand the tech used by your prospects
Provide details of products and services, and alert you to new launches
Help you understand the trends, threats, and opportunities in the sectors you sell to

All of this information can be fed into your CRM to help maintain focus and ensure that relevant alerts go to the correct salespeople.
Your sales intelligence tool can crunch all this data using AI to provide an automated, real-time assessment of buyer intent. So, now you know whose most likely to kick tyres and whose most likely to tick boxes.
The 'devil in the detail': analytics tools
Whether you use all these tools or run a more stripped-back campaign, sending emails at the scale of prospecting results in a never-ending flow of metrics.
Analytic tools help you keep track and turn your data into insight.
As well as collating, organising and visualising the figures, they also use AI to turn it into actionable intel.
These tools take the stress out of crunching the numbers and allow you to prioritise decision making over fact-finding.
Sopro's client portal gives complete transparency over the leads and prospects, the emails and content, the industries, and company sizes, even letting you know when contacts visit your website.