What's in it for me? how to incentivise b2b customers
What's in it for me? How to incentivise B2B customers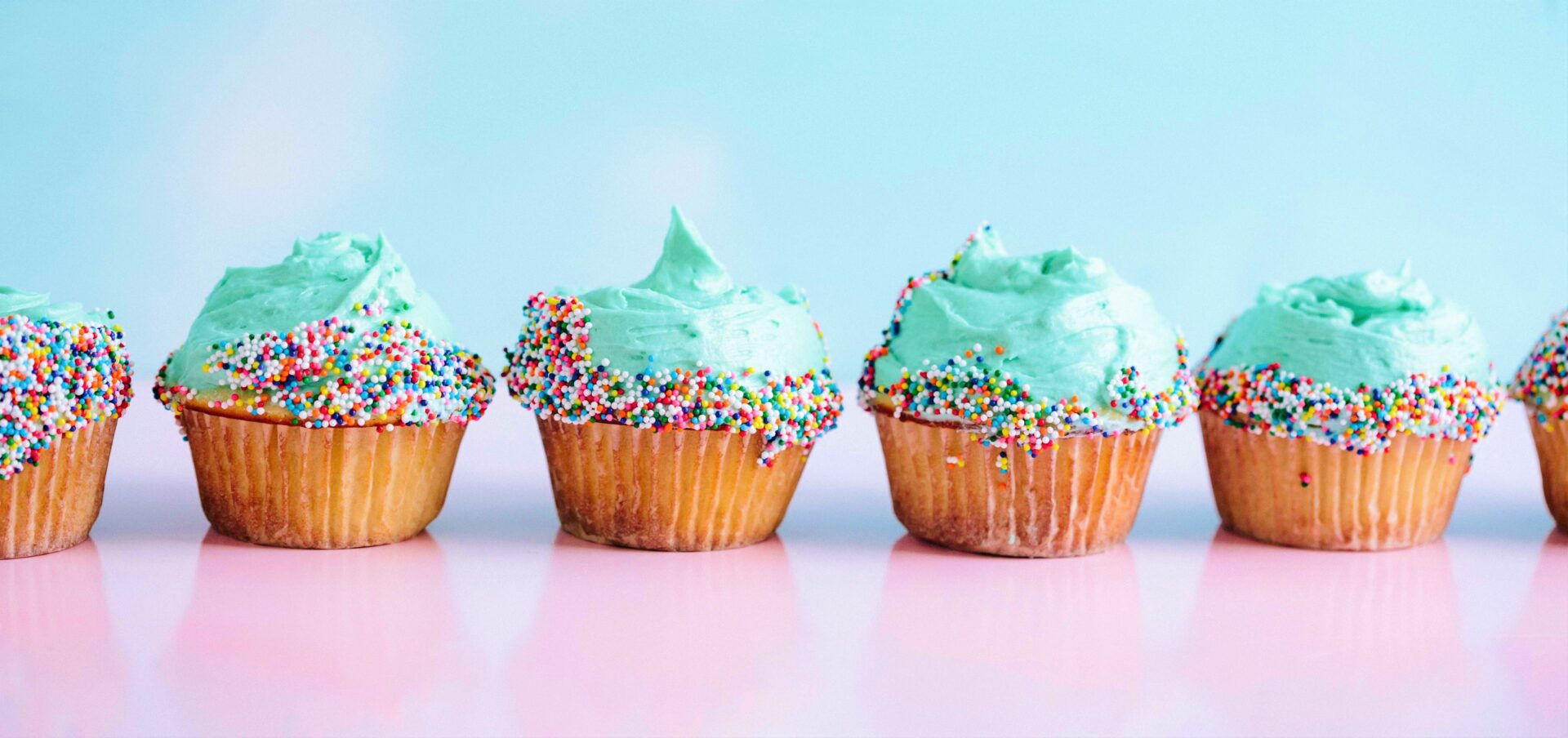 We all love a perk. Here's how you can use incentives to convert your B2B leads into customers – and get them to stick around for the long haul.
---
Incentive. Noun. A thing that motivates or encourages someone to do something.
Sales and marketing is basically anticipating human behaviour and harnessing the power of persuasion. So how can you use incentives to nudge leads into customers, and customers into advocates?
Can you use customer incentives with B2B?
You can absolutely use customer incentives with a B2B business. And with 75% of consumers favouring brands that offer rewards, it's a great strategy to increase customer numbers – and get them to stick around.
While B2C businesses can use 'quick win' incentives such as abandoned cart discounts and product freebies, B2B businesses need to get a little more creative to increase conversions.
The B2B sales cycle is longer and fewer deals are closed – but they tend to be of greater value than their B2C counterparts. B2B customers tend to seek longer-term relationships, so you can use this to your advantage and incorporate it into your incentive strategy.
Stand out from the crowd with personalised gifting
Boost your brand influence with gifts that surprise and delight your high-value prospects.
Incentivise potential customers with everything from a cup of coffee to a bottle of champagne. You can even plant a tree for them.
Redeemable Giftlinks are easily added to your Sopro outreach campaigns, all fully managed and tracked so you can see who's appreciating those perks.
Book a demo
Incentives to convert prospects into customers
Informational incentives
Providing your leads with value-add content to aid them on their buyer journey will build trust and credibility. This can take the form of whitepapers, ebooks, or other downloadable resources that reinforce your authority in your area of expertise.
Discount incentives
Who doesn't love getting something for less? Discount codes and coupons can help undecided customers off the fence, and depending on your offering, you can also explore free trials or complimentary upgrades with customer purchases.
Time-sensitive incentives
Putting a specific end-date on a particular promotion creates a sense of urgency. If a customer knows they'll get something cheaper if they don't sit on the decision, they'll be more likely to take decisive action.
Training incentives
Good businesses love professional development – and training is a great incentive to help nudge customers over the line. If you have the resources, why not offer customers that can add something to their personal professional portfolio? It doesn't need to cost a lot either – if you've got a champion in your team, offering an online session with a purchase can be a quick way to seal the deal.
Partner incentives
Collabbing is so 'in' right now. By partnering with another business that has a complementary offering to yours, you get access to a wider audience and de facto extension of your sales team. Partnerships are dependent on performance, so it's a low-cost way to provide value and incentivise prospects to buy. Just make sure you have a formal partnership agreement in place and that expectations are managed before starting out.
Incentives to retain customers
Loyalty incentives
When you're a business that sells to other businesses, it's all about that long-term commitment. 70% of consumers are more likely to recommend a brand if it has a good loyalty scheme.
It's a B2C example, but just look at Tesco's clubcard deals. I'll now purposely seek out those yellow signs and rue the times I forget my loyalty card.
Customers tend to spend more with a brand that provides personalised experiences, and the insights you'll get from a B2B loyalty scheme will allow you to build a truly personal approach.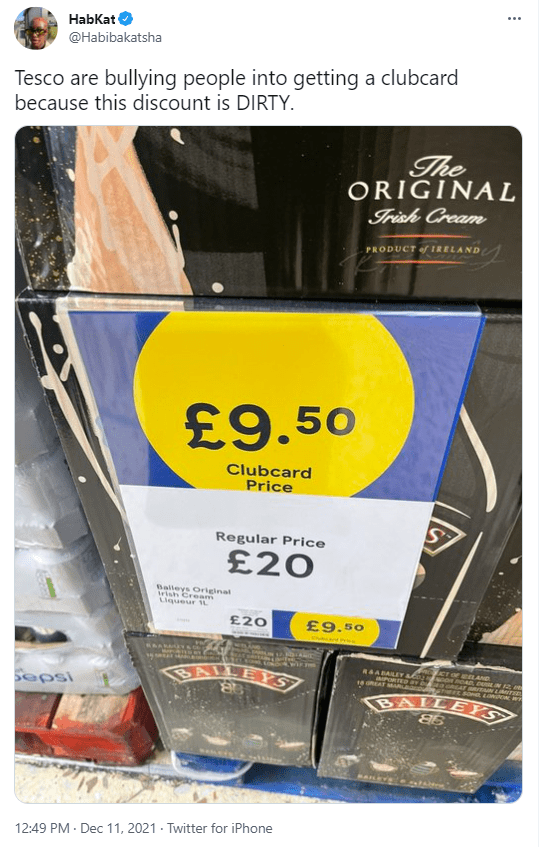 Referral incentives
Word of mouth might be the most powerful way to advertise your business – almost 90% of consumers trust in word-of-mouth recommendations from people they know above anything else. It's also one of the hardest things to achieve.
A referral scheme gets your existing customers working for you. Incentivise them to share their experiences in exchange for a reward with others, and you'll get a new wave of customers that are 18% more likely to stay loyal.
Offering a discount to the referred customer adds another element to sweeten the deal on both sides. Referral B2B leads convert 30% better than leads generated from other channels – so there's no reason not to get your happy customers singing your praises.
Exclusivity incentives
It's all about the experience, daaah-ling. Offering exclusivity can add more to the customer experience than just monetary rewards. Having members-only access to your events, training courses, and other activities can all build affection for your brand amongst your existing customer base.
It's a novel and low-cost way of building trust and keeping your customers close to you. And with 79% of consumers saying exclusive benefits make them more loyal, there's every reason to start adding exclusivity to your customer retention strategy.
Incentivising B2B customers
Today, B2B customers have more choice than ever when it comes to choosing a brand for their needs. With so many other options available at the click of a button, you'll need to work harder to convince them your solution is the right one – and to stick around.
Positioning yourself to provide value is simple with Sopro. Our experts know how to leverage your offering to make sure you're sending the right message, to the right people, at the right time. And with our super smart portal, you can easily add gifts and incentives to your email prospecting campaigns with just a few clicks. See how it works.