Another sopro birthday: lucky number seven!
Another Sopro birthday: Lucky number seven!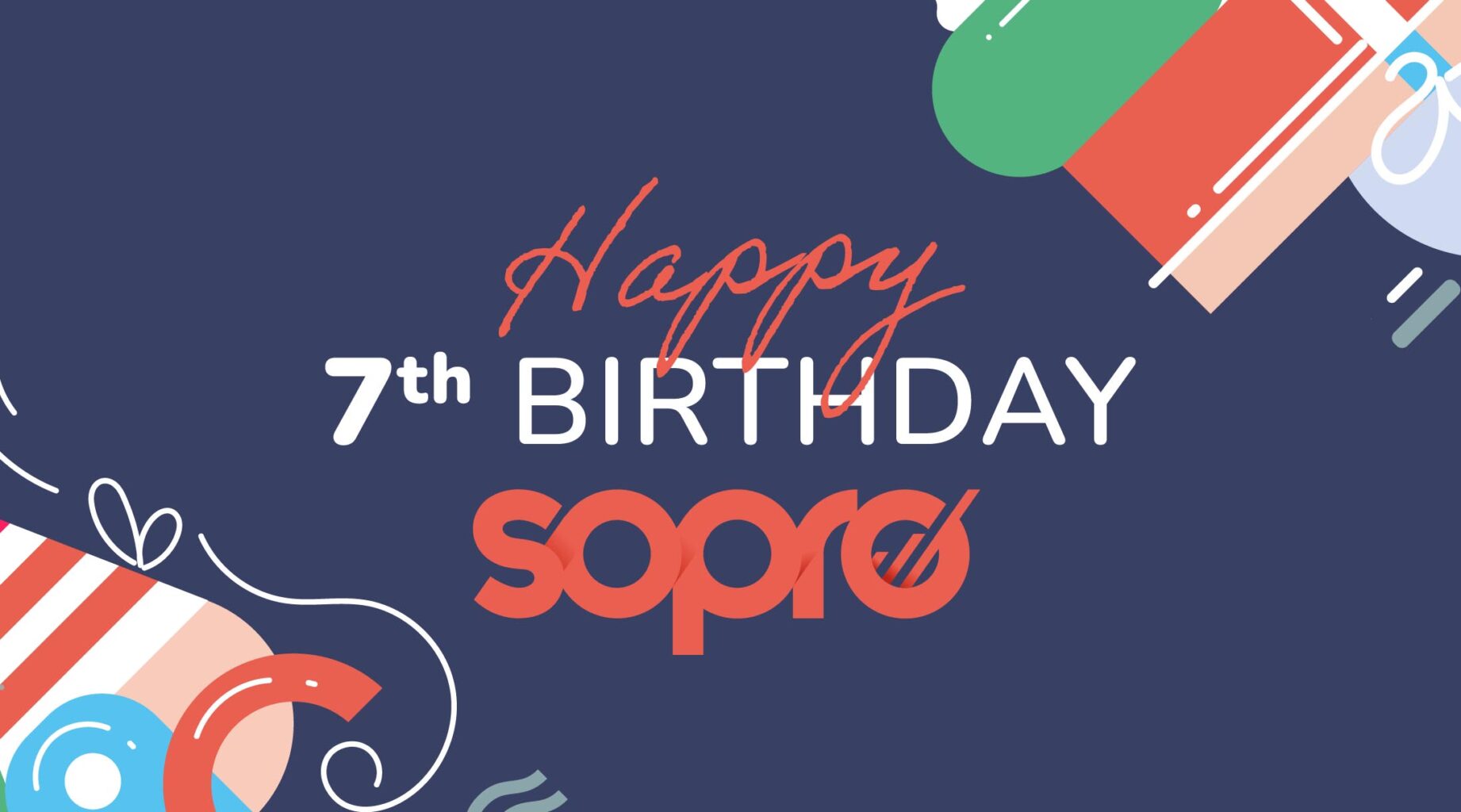 A lot of big things happened in 2015.
NASA discovered water on Mars. Sepp Blatter resigned from FIFA, with scandal raging all around him. Volkswagen cheated in their emissions exams.
A duck wearing a bow-tie walked into a pub, drank a pint, fought a dog, and lost.
And while all this was going on, in a small office in a quiet corner of Brighton, Ryan Welmans and Rob Harlow founded Sopro.
In those early days, Sopro was a small band of brothers. At first, they worked in spare rooms and garages, forging their own origin story.
When an office was eventually opened, they worked with laptops balanced on laps and sat cross-legged on the floor for two weeks while they waited for the desks to arrive.
And now, Sopro has grown from those few legends in a tiny office, to a global army of experts spread across the world, each one focused on improving every aspect of B2B email outreach.
A key part of the reason we became the world's greatest email prospecting service is our obsession with numbers.
And so to mark our seventh birthday, we've dug up a few to show just how far we've come.
Here's Sopro at Seven in numbers…
At the end of 2015, Sopro had one employee all sharing one small office space. 💻
Halfway through 2022, we have 273 employees across six different locations – Brighton, Skopje, London, UAE, Serbia and Miami. 🌍
And those 273 employees seem to like being here – our Glassdoor score is 4.9, and 96% of employees say they would recommend Sopro to a friend.
Our Officevibe score is 8.3, the staff retention rate is an amazing 86%. 💕
The number of snacks, drinks, pastries, juices, ping pong matches, and parties cannot be counted. 🥂
(Check out our careers page or learn more about Life at Sopro)
In 2015, we had just ten pioneering clients. 🔟
We now have 652 active clients, and more than 1800 companies have partnered with Sopro since those first ten. 🤝🏼
We've spent 61,320 hours prospecting for our clients. ⌛
We've sent 39,649,120 emails on their behalf. 📧
The delivery rate of those emails is 95.1% 📈
The open rate is 38.2% 📈
The average lead rate is 3.4% 📈
But one lucky client has a lead rate of 41.3% 📈
Our 2021 revenue was £10m 💰
28 awards to our name 🏆
8 teams members called Elena in our Skopje office 💃
5 guys called James in Brighton 🕺
And we still power millions in new revenue for our clients 💶💷💴💵