How to get your sales team to prospect more effectively in 2022
How to get your sales team to prospect more effectively in 2022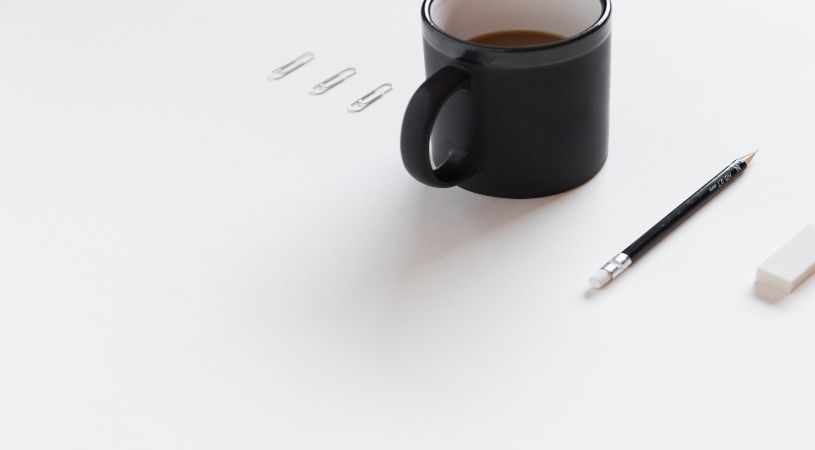 Every year the folks behind Pipedrive, the sales CRM platform, run a survey to try and assess exactly what the State of Sales is – and what this will mean for us all in the year ahead.
51% of sales professionals are still facing an uphill battle when it comes to prospecting and lead generation

And, at the same time, many also report that prospecting is their second most time-consuming activity

Something is very wrong in the State of Sales when we struggle with an activity that is consuming a large amount of our time.
Indeed, the ability to consistently generate quality leads is essential for any successful organisation's new business development.
In this overview, we are going to suggest some reasons why so many salespeople struggle with lead generation and prospecting – and then we'll take a look at what could be done differently in 2022.
Along the way we'll be touching on outsourcing, outbound, automation, sales CRM platforms, the rise of social and the importance of developing your own personal brand.

Are you ready to see how 2022 can be the year that prospecting starts really working for you, rather than forcing you to really work at it?
Then, let's go.
How can salespeople improve their lead generation approach, processes and results?
CRM
The single biggest fix that can be made is probably with your customer relationship management (CRM) platform.
It is far from an exaggeration to say that this pretty much determines whether you can ever create an efficient, organised and effective lead generation strategy.
If yours is not working for you, it's time to invest in one that is.
Ask around, check online reviews, approach some vendors and be clear on the outputs you require.
As a minimum your CRM should:

Monitor lead status and sales pipeline progress in real time to allow your team to regularly check the pulse of their activity

Provide simple ways to reach and apply insights from existing deals that will help automate the qualification of future leads

Take over all the tedious and time-consuming jobs and admin that prevent your team from the tasks and activities that really matter

And those three things alone will turbo-charge the results you post from prospecting.

Outsourcing
If your inhouse prospecting is not working, then perhaps it's time to consider outsourcing to either supplement or replace your efforts.
Prospecting has been an uphill struggle for many for far too long. So, why not clear everybody's desks a little and let them focus on what they are great at – leaving prospecting to those who love it.
Bringing in an external business development service allows your sales team to be more efficient – focusing on pitching and closing, not searching for new leads. Your marketing teams can spend more time on inbound methods too, providing increased value to complement outbound)
(Modesty prevents us from throwing our hat in the ring, so we'll just let our results speak for themselves!)
Outbound
Do not believe the hype.
Cold calling may be dead but carefully targeted cold emails are still producing lead rates and volumes that place other prospecting channels to shame.
If you are 100% relying on inbound you are missing a big trick – and a big bonus too, which is the ability to build predictability and control into your lead flow.
Automation
The State of Sales report discovered that more than a third (37%) of sales professionals don't use any technology or automation tools when prospecting, whether they are sourcing or qualifying their leads.
What this means, in effect, is that this third will always struggle to succeed at prospecting, because so many of the critical steps could be handled for them, such as:

Sourcing and qualifying new outbound leads

Effectively and quickly capturing and qualifying inbound leads

Nurturing prospects through the sales funnel

Ensuring they can close enough deals to meet their quota
But, it's important to realise that automation isn't just about platforms and tools – it's also about having the people to put in place the best and most effective processes and procedures.
Here are three steps that use both people and tools to hone your prospecting.

Know your audience and market


Map out their sales journey and create personas
Clearly define who they are
What their pain points are
Where you can reach them
How you can solve their problems
How best to present your solutions


Invest in soft skills

Great salespeople are made not born – work hard to build persuasive skills, active listening skills and the ability to empathise.

Continually identify, train and track the softer skills that will ensure your team can build meaningful relationships and close valuable deals.

Look for opportunities to automate

Let's imagine you have a small that is overloaded with work and many potential leads are being lost as it is not possible to interact with them online quick enough. In this instance, investing in an automated web chat tool that instantly engages visitors, qualifies leads and can even schedule meetings would be the ideal solution.

Time can also be saved by reviewing your current processes and jettisoning practices that add little value to your sales efforts.
Whatever processes are left should be reviewed for automation potential. For example, by triggering a follow-up email immediately after a sign-up or enquiry.
Build your authority
B2B prospects are keenly aware of your company's brand credibility and authority. Increasingly, they will also be influenced by your own presence on platforms like LinkedIn.
Your personal brand is an effective selling tool – here are some ways you can build your own brand.
Repurpose your company's content by 'owning' it through considered shares.

This means not simply copying and pasting the URL but adding a personal comment/take/interpretation. You can even call out to contacts directly by name to encourage comments.

Engage with other people's posts.

It not only keeps you bang up to date with conversations, it also establishes you as an authority in the area.
Gain social proof through collaboration.

Linking your name with a customer is like a 'pat on the back' recognition. So, why not try co-creating case studies, interviewing your customer, making a video with your customer or creating a survey with your customer.
Get involved with groups and communities.
A great way to keep on top of the latest industry trends, while also joining conversations and making contacts, is to join an online community.

Make sure you write about emerging themes or new developments in your own posts beyond the group or reference interesting posts you see.
Social selling
It's already happened: millennials are increasingly filling leadership roles. This means that your prospecting activity should make sure it is hitting the channels that this generation is most at home with.
And social is the biggie here.
Social selling should become an important part of your mix – but not just on LinkedIn but on Instagram, Twitter, Facebook and even hosted live streams on Twitch too.
Social is certainly where millennials are, but it also offers you the opportunity to:
Connect with audiences in a clear space where others may not be

Test out new forms of content to see what works

And, through this, gain that much needed competitive advantage
Your prospecting lifelines for 2022
With over half of our sales professionals still struggling to connect (quite literally) with lead generation, we have thrown a few lifelines out for those who are not waving but drowning.
Grab a hold – and if you want to talk about pulling yourself on board the good ship SoPro we're always happy to natter.
Here come the ropes:

CRM
Outsource
Outbound
Automation
Building your authority
Social selling

And here's to keeping that pipeline awash with quality leads over the coming year!