27 free marketing tools to build a powerful b2b toolkit
27 free marketing tools to build a powerful B2B toolkit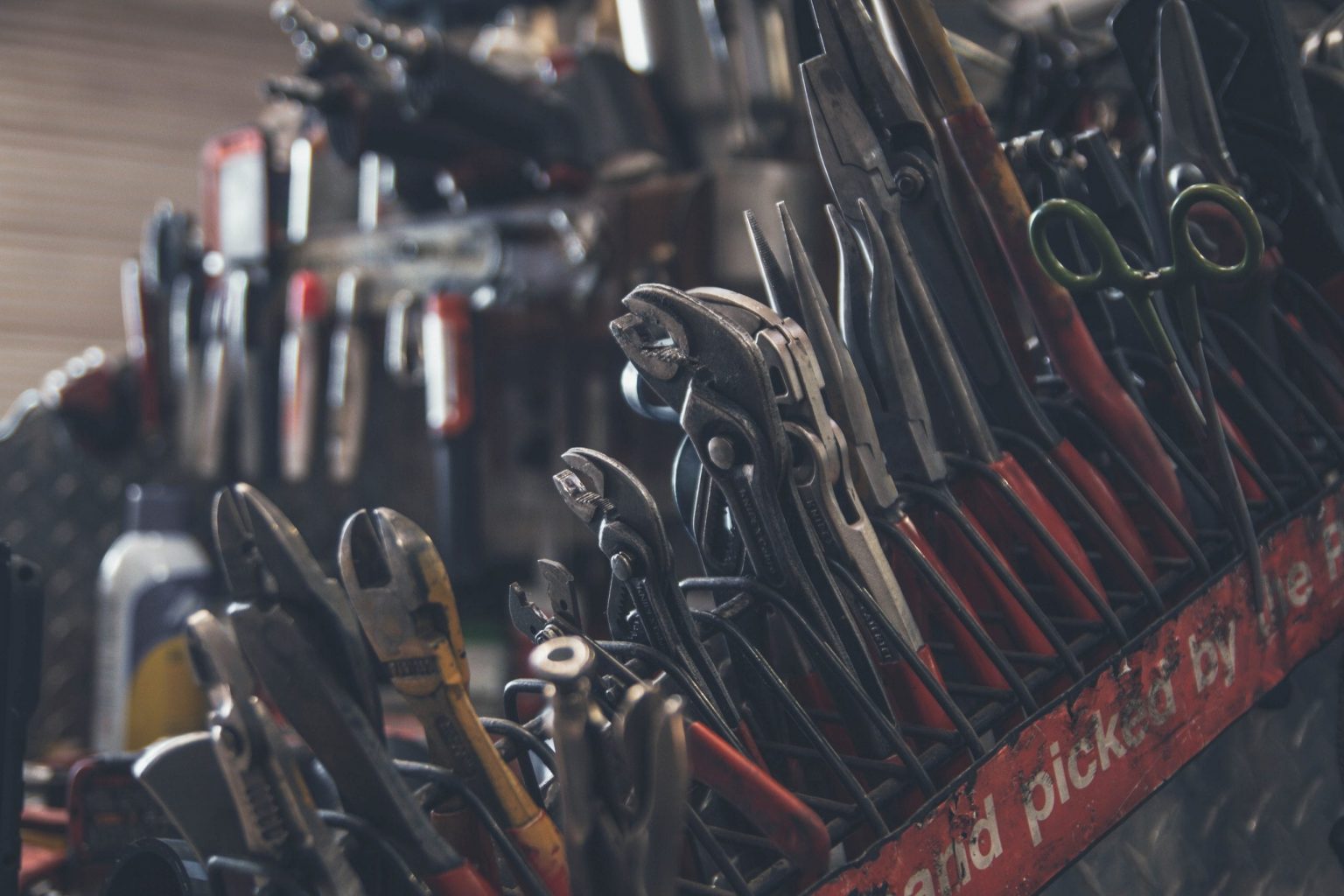 In the old days, you didn't need tools to be a good marketer. Just a few good ideas and a bottle of whiskey in your bottom draw.
Modern B2B marketing is a data-driven science. We all know that good science requires lab coats, Bunsen burners and a shock of white hair. Similarly, good marketing requires the right tools.
But how do you pick the right ones? One famous infographic that maps the martech landscape has 8,000 marketing tools spread over 49 disciplines.
Developing the right B2B marketing toolkit can transform results. But you might not have the budget to pay for the array of specialist tools required. Or you may want to test the water before diving in.
Other times you only need simple functionality, and paying for a tool would feel like killing two birds with one small thermonuclear device.
The good news is, it doesn't have to cost the earth. We've put together this B2B toolkit, listing out 27 free marketing tools that each offer functionality that can improve your marketing campaign.
Sell more. Book a demo today.
Analytics and reporting tools
Every B2B marketing team needs an analytics solution. Our B2B toolkit includes two from Google, to help monitor and report on results.
Use it to report on website visitors, conversions, and marketing ROI. Sure, you can pay $150K a year for Analytics 360, but the basic Google Analytics is a free tool that really packs a punch.
Need to share your amazing success with a stakeholder who doesn't really do data? Google's Data Studio allows you to create and customize dashboards and reports that are easy to read and easy to share.
Project management tools
Increase productivity and monitor project progress with these free project management tools, the modern equivalent of scraps of paper and a desk covered in post-it notes.
Made by Atlassian, who make the powerful Jira suite of project management tools, Trello is a simple but useful free alternative. Use boards, cards and lists to keep track of projects and each team member's work.

Asana is another productivity tool that will keep your team aligned and collaborating on their work. Map out the details of a project, organise every step, and assign tasks. The free plan allows teams of up to 15 people.
Free SEO tools
If there's one area of B2B marketing that has an abundance of tools, it's Search Engine Optimisation. We could have written a B2B toolkit post about SEO tools alone.
From keyword research, website crawls, and rank tracking, there is no shortage of free software to help your SEO efforts.
Ahrefs has long been a big player with their paid SEO software, but now their extensive free tools earn them a place on this list too. As you can see from the screenshot below, it's a comprehensive suite despite the lack of cost.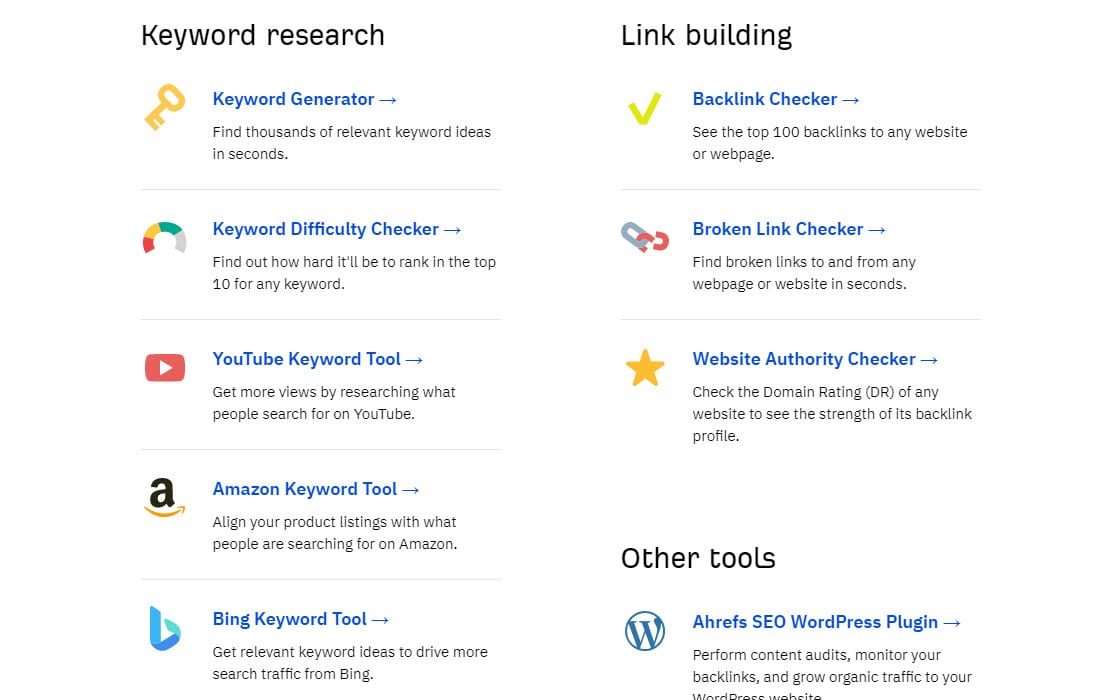 Measure site traffic, performance and fix certain issues. The ability to see which keywords drive traffic to your site is particularly useful.
Claim and control the knowledge panel about your business that appears on the right-hand side of Google search results.
An SEO spider that crawls your site highlighting technical SEO issues. The tool can be used for free, with the same functionality as the paid version, for up to 500 URLs. For bigger sites the paid version is only £149 for a year.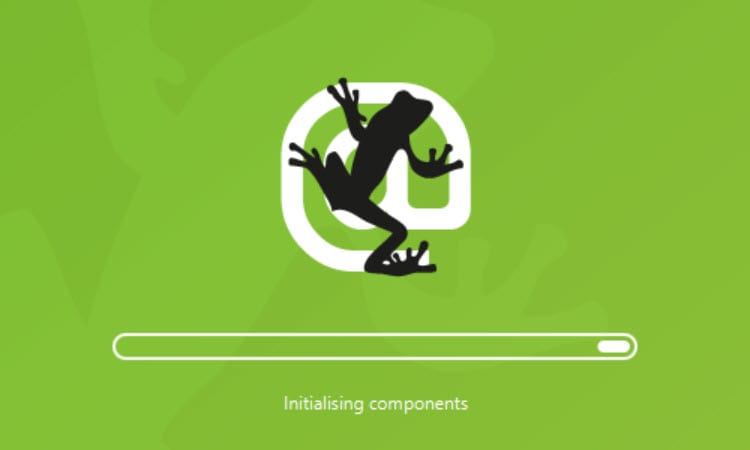 If your site is built on WordPress this free plugin is a useful addition, helping you to optimise each post's on-page SEO.
See how your title tag, meta description, and URL will appear in a Google search result, and ensure you don't go over the pixel limit.
Free PPC tools
Got some budget to spend on search engine marketing, but not on tools? Google provides a couple of free marketing tools that will help you get more from your PPC.
Look at keyword volumes and trends, levels of competition, details on CTRs and CPCs, and much more.
Discover whether subjects and keywords are seeing a surge in interest or fading into obscurity, and reveal seasonality.
Free CRM & lead nurture tools
Every B2B business needs some CRM software. Although there are many in-depth, paid solutions, a couple of free software offerings stand out.
The big boys of CRM software offer a free tool alongside the more comprehensive offering.
Mautic calls itself the world's largest open-source marketing automation project, and it's all free.
Free social media tools
Social media is just as important in the B2B world as the B2C world. To handle multiple accounts and set up scheduling, try one of these free marketing tools for social.
Enter a URL and discover how the post will appear on Linkedin.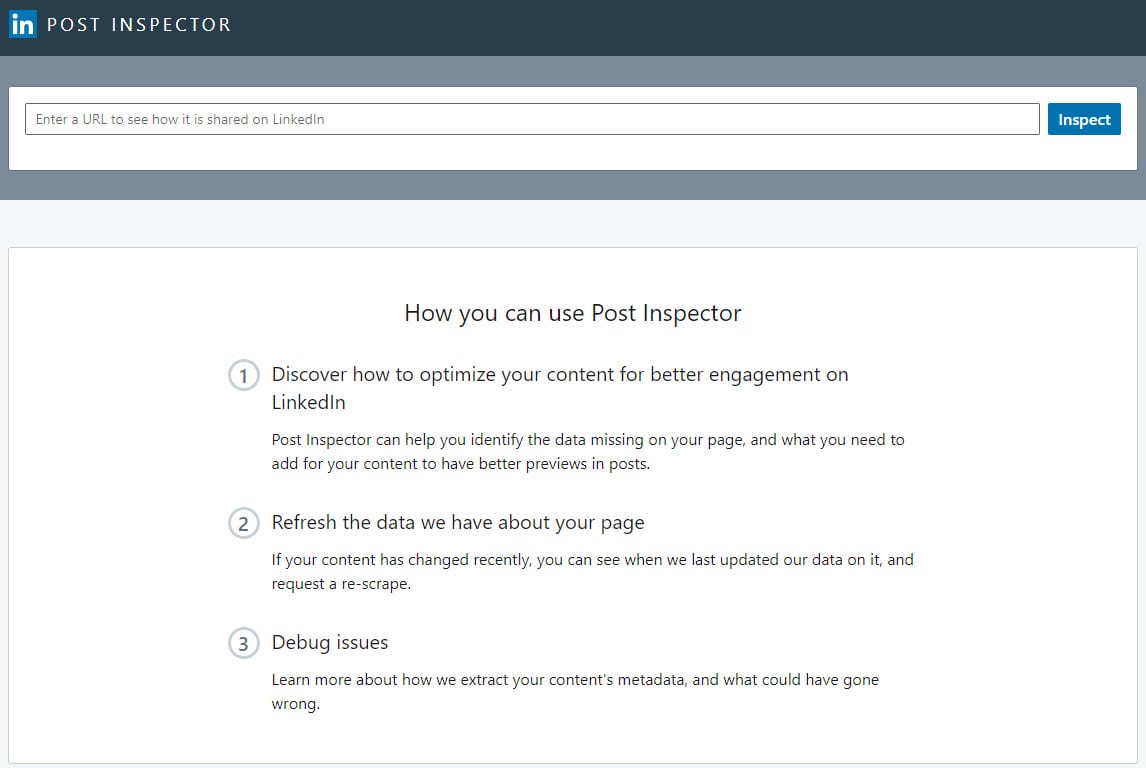 While Hootsuite is a paid and powerful social media tool, you can also signup for a free account. One user can schedule up to 30 messages at a time.
Also limited to one user, you can connect three social media accounts, and schedule up to ten posts.
It's simple, but it makes Twitter easier to use. Tracking hashtags, accounts and mentions is easy.
Free B2B email tools
Sending B2B emails requires a few tools: you need to find the right audience, source and verify their email addresses, and then send an amazing message.
Most of the tools below come from our own free B2B email toolkit. The tech that these tools use is the exact same that our experts use for our prospecting service.
The first step in creating a B2B email marketing strategy is to define who your audience is, and how to reach them. Creating a market map can be a daunting and time-consuming task. Alternatively, you can use our tool and have in-depth results in no time.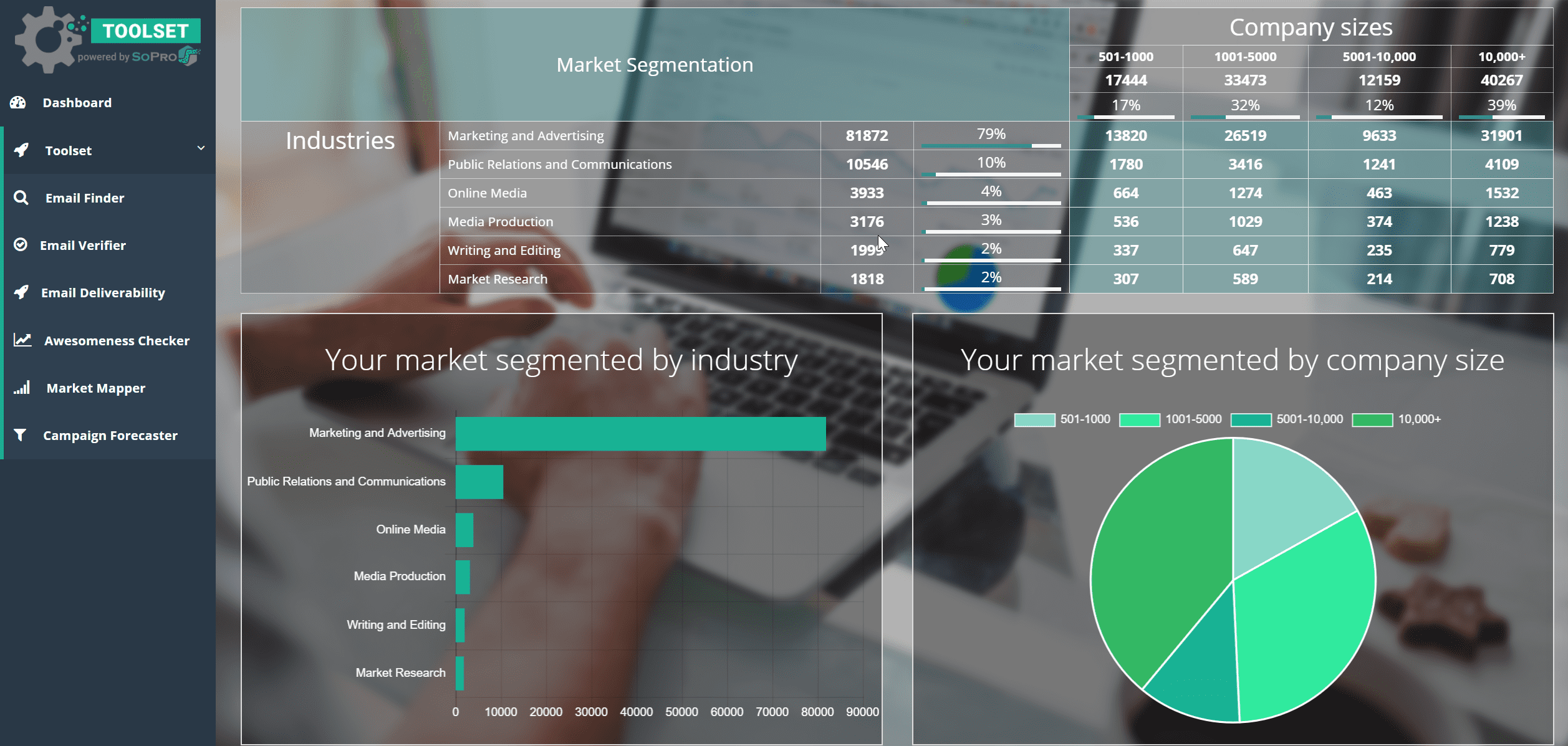 So you know who you want to target, how many of them there are, and the breakdown of industry and company size. How do you actually connect with them? Use our simple tool and find any business email address in seconds.
Next, you need to make sure your emails avoid spam folders and land directly into the inbox. This actually features two tests: a basic and an advanced, and lists the elements that are contributing to your score. It also tells you where your messages will land: inbox, spam, tabs, or undelivered.
Test how effective your email subject lines are with this tool, and increase your open rates.
Avoid spam words and increase the awesomeness of your email content with our free tool. Gain detailed insights into what is affecting your score and improve the effectiveness of your emails.
Free content tools
Content is famously royal. These tools help bring the pomp and polish to your writing, and all for free. Content marketers aren't the only people who need help with writing, style, and grammar.
The Hemingway editor analyzes content to make it clear and powerful. Simply paste some copy into the tool and it gives specific, colour coded recommendations.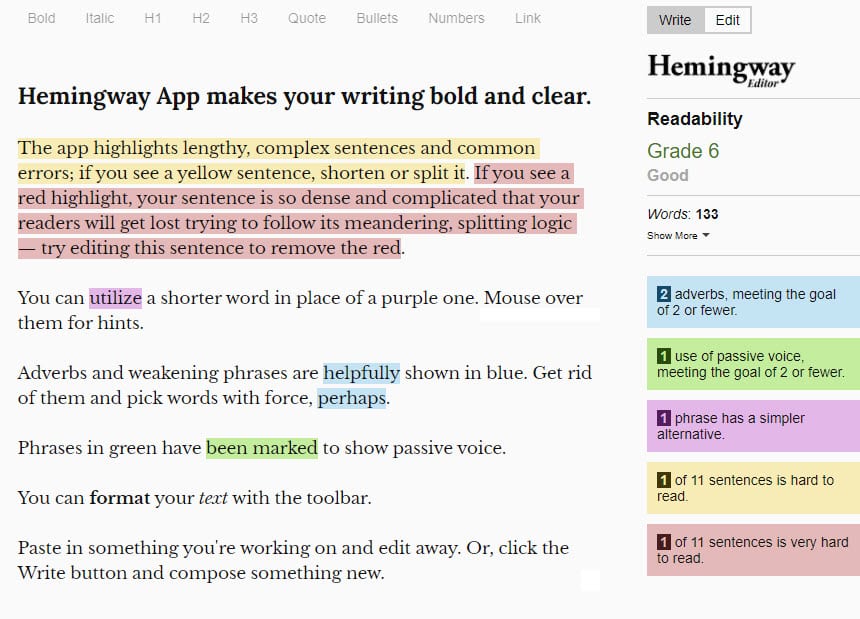 Grammarly is a grammar and spell check that claims to correct over 250 types of grammatical mistakes. There is a paid tier, but the free version has saved many blog posts from embarrassing errors.
Proving you shouldn't judge a book by its cover, this tool might not look pretty, but it's a diamond in the rough. Paste your text into this tool and uncover clichés faster than a speeding bullet.
This simple tool will give you an estimate of how long it takes to read your piece.
We haven't covered every piece of martech out there, but these free marketing tools should allow you to cover the different aspects of your marketing. Once you've used them for a while, you can decide if you need to upgrade to a paid version.
One final bonus free tool: check out our ROI calculator below, and see what a SoPro prospecting campaign could do for you.