Mastering the sales follow up
Mastering the sales follow up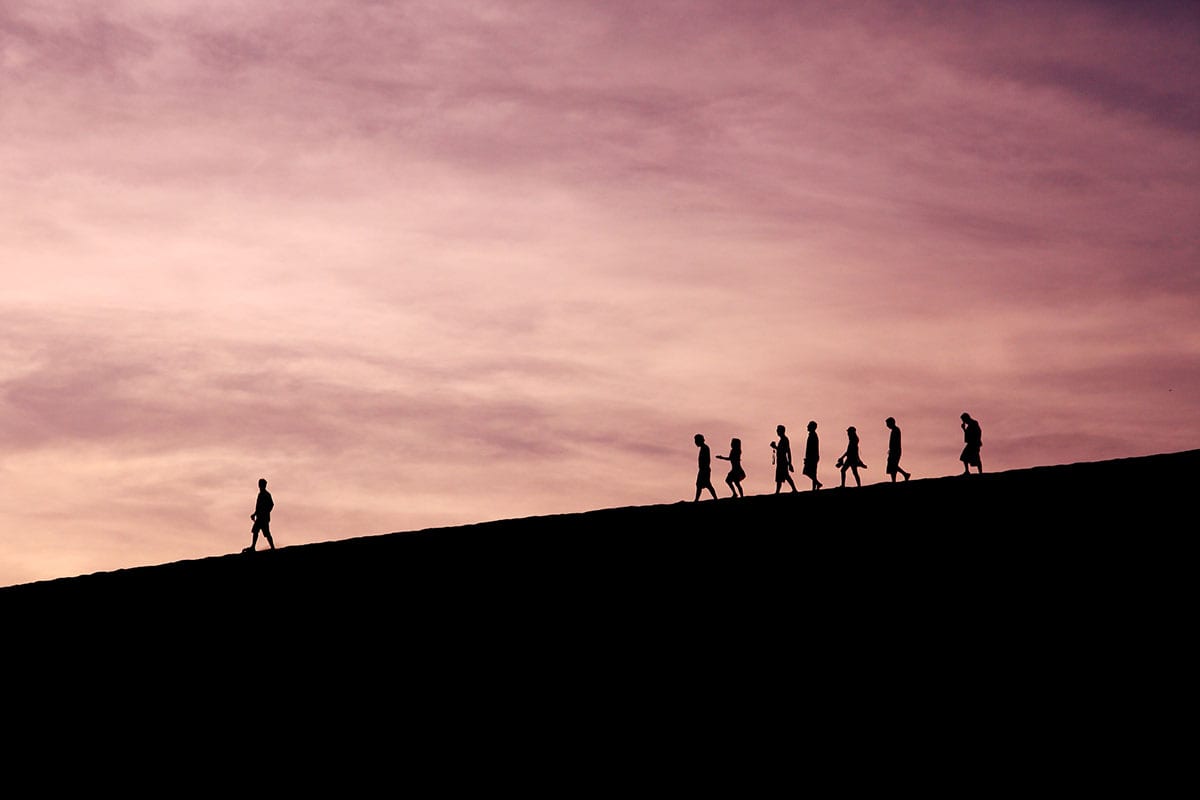 In a previous post we looked carefully at how marketing and sales must perfect the handoff of leads.
Here we are going to focus not on marketing's role in the moments that lead up to the handoff but on the sales team's role in ensuring this handoff is successful.
Here are five steps to a successful sales follow-up.
Sell more. Book a demo today.
1. Determine leads that are ripe and ready
It makes no sense to agree that your sales team should follow up all your leads. 
Not all leads, after all, are equal.
Lead scoring is how a difference is made between marketing qualified leads (MQLs) and sales qualified leads (SQLs). It leaves the leads at the top of funnel for marketing to nurture and agrees to only pass leads over to sales when they have reached closer to the bottom of the funnel.
Lead scoring relies on a number of metrics to assess the potential value of a lead to your business. 
These include:
Explicit scores
Based on data you know such as the type of business, size of business, location of business, business sector, job role in the business and so on.
Implicit scores
Based on behavioural actions such as number of visits to your website, email analytics, pages visited and so on.
2. Be timely
This one is pretty cut and dried.
Once an MQL has achieved the status of an SQL you should not rest on your laurels. When the lead is ripe you need to act quickly before it sours.
Research by the Harvard Business Review suggests that companies who follow-up within an hour are as much as seven times more likely to take their leads on further down the sales cycle. 
Make sure that you have in place a contact plan that everyone understands. And this should cover those leads that may not produce the hoped-for results immediately. It increasingly takes more sales contacts to create a viable sales lead – so this is not just about follow ups but many follow ups to that follow up.
3. Get your method and content right
You need a strategy for both the method of communication you will use and the content of this. 
Add value to your follow up by selecting targeted pieces of content your marketing team have prepared. Base this on everything you know and understand about your lead.
Tailor your business presentation by reinforcing again the key points of your sales pitch that are relevant to your lead. Never assume everything has sunk in and is understood.
Make sure you have something to say. Nothing annoys more than noise – always have a good reason for making contact.
Choose the method of communication your lead prefers. You can gain this information from your sales lead database. 
Do they answer emails? 
Are they more responsive to web-based promotions? 
Have they expressed a preference in the past?
You can fine-tune your understanding of communication methods by asking your lead as part of any conversation/communication. Social selling also offers plenty of opportunities to engage with your leads in their preferred places.
4. Add AI into the follow up process
We've already seen how important insight gained from data can be in determining your follow ups.
Increasingly insight gained from AI is being added into this mix and revolutionising the process as it does so.
Sales AI uses machine learning to harness big data in your CRM to create well-informed and effective strategies for contacting your leads. 
In doing so it frees up your sales team from the task of planning schedules and gives them more time to engage in communication.
5. Finally, focus on trust
The goal of every step of the follow up process is actually blindingly simple – to build trust.
Time and time again research tells us that what our potential customers value above all else is the sense that they have been listened to and understood. 
This is something that a machine will never do. While you can thank your AI for helping you schedule and organise follow ups, it is 100% up to you to make each contact matter.
And you'll do this by building trust.