How to choose the right lead generation company
How to choose the right lead generation company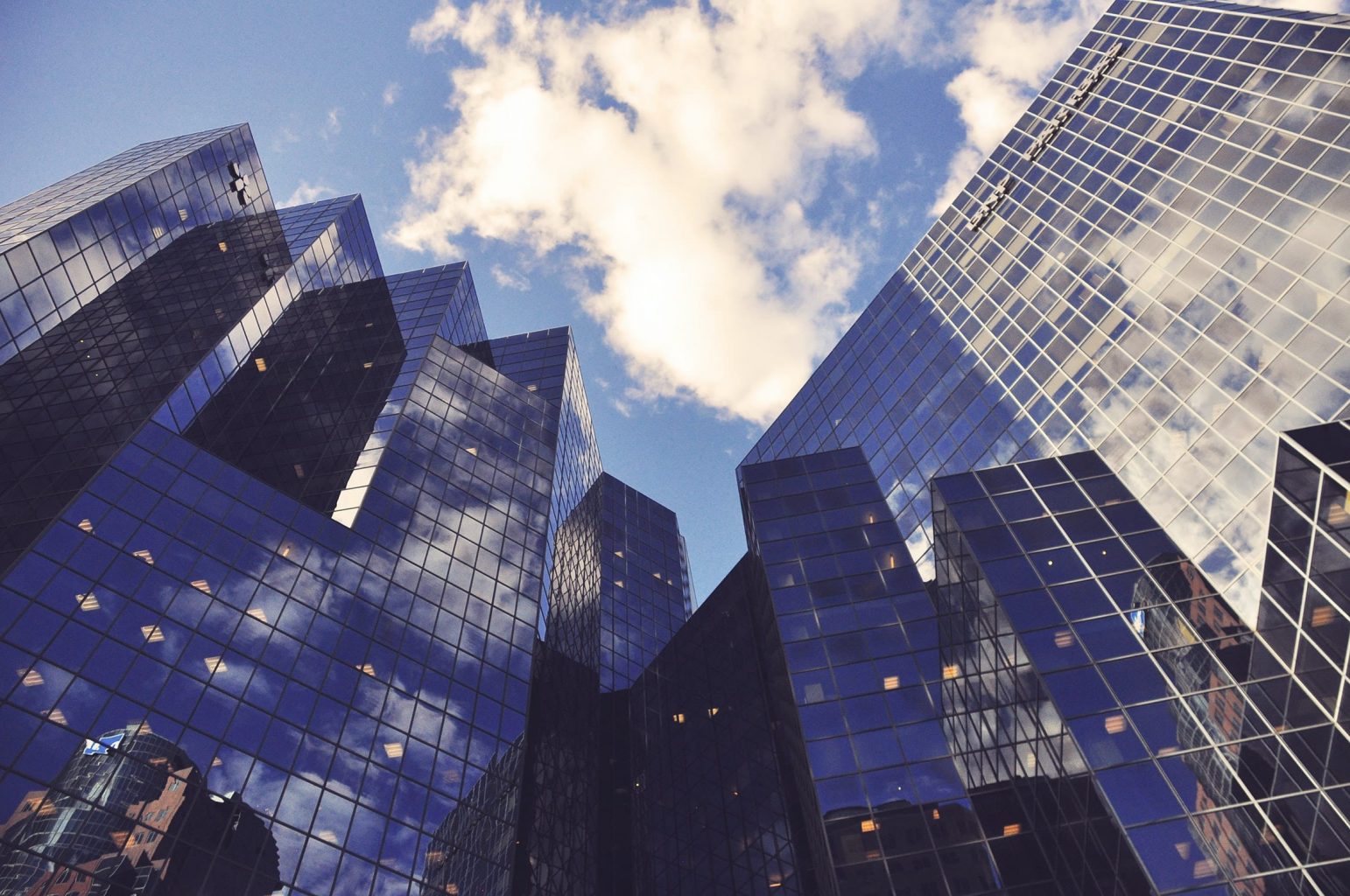 Lead generation is a never-ending battle, and having a helping hand in increasing demand is no bad thing. Picking the right lead generation company to boost internal efforts can make all the difference.
As one of the most important functions of a business, there are many different companies that can help with outsourcing lead generation and a lot of variety in their approaches. Including, if we're honest, some bad apples. In this article, we'll cover the different types of companies that can help, some pitfalls to watch out for, and some best practices to insist on.
Lead generation definition
Lead generation is the process of identifying prospective customers, attracting them to your brand, and converting them into paying customers.
Inbound and outbound marketing tactics are used to attract customers and move them through the sales funnel. Both inbound and outbound use a variety of channels to reach prospective customers.
Inbound vs Outbound lead generation
Lead generation can be split into two main categories: outbound marketing and inbound marketing.
Inbound marketing
Inbound marketing methodologies focus on attracting, engaging and delighting customers through various forms of content and experiences. This content is published and available for everyone to see but relies on the audience looking for the content.
This content aims to solve problems the target audience has, positioning the brand where the target market needs it. By researching the problems and interests of the target market, inbound allows a brand to capture relevant demand by being in the right place at the right time.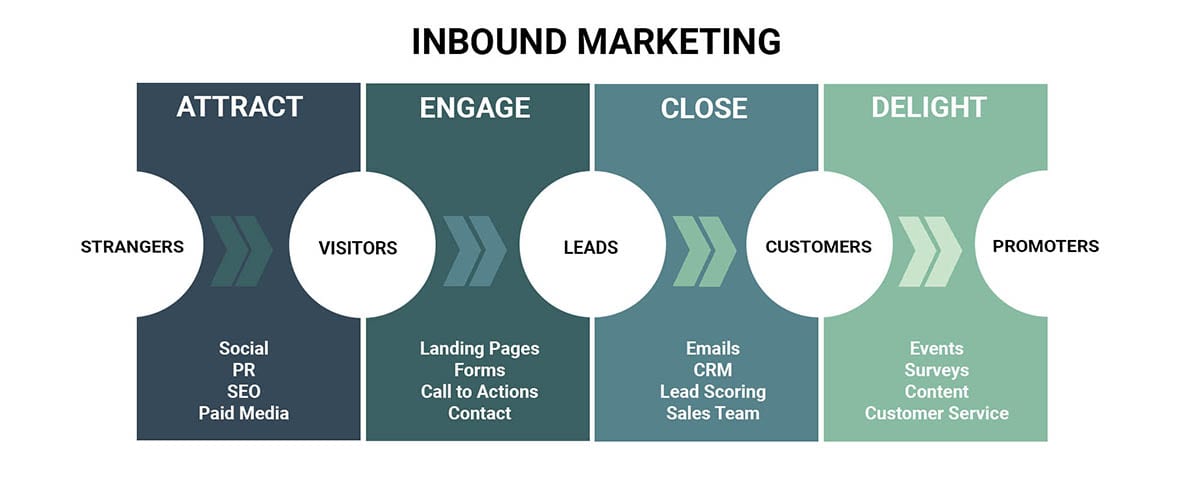 Inbound lead generation agencies are common. Creating content is a central function of many marketing agencies. Some specialise in a particular field.
Marketing technology providers are lead generation companies. SEO software, email marketing, and website optimisation are just three martech areas that will have an impact on inbound marketing.
Outbound marketing
Outbound marketing refers to any marketing where the brand initiates a conversation and sends content out to an audience.
Different types of outbound agencies exist. Media agencies can advise on where to advertise, increasing brand awareness. For those needing to generate leads, a more direct approach to outbound may be beneficial.
Rather than putting a message out for everyone to see, this direct outbound marketing aims to focus the message on ideal customers. Ideally, it starts with extensive research of the target audience to discover where they are and how to contact them.
Once this is done, some form of outreach is undertaken to directly initiate a conversation, before the prospect is moved into the same sales funnel as the inbound prospects.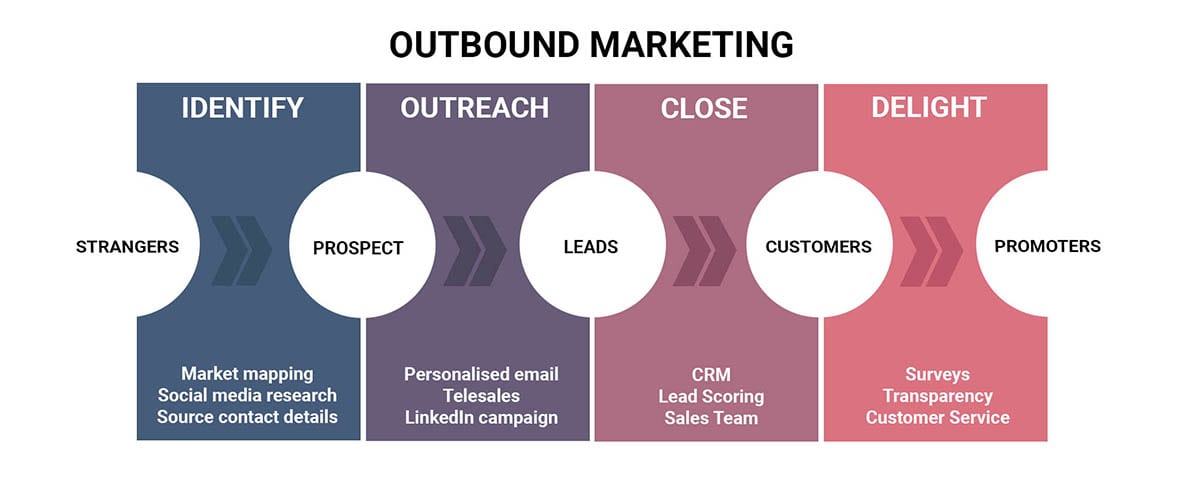 These outbound lead generation companies often fall into one of two camps: cold calls and email prospecting. While cold calling has not really developed, prospecting has advanced significantly, and intelligent outreach now delivers high-quality sales leads. There are a small handful of outbound lead generation agencies, such as Sopro, and also a range of lead gen software platforms.
What do different lead generation companies do?
To answer this, we have to break down lead gen companies that deliver a product or service, and whether they focus on inbound or outbound.
Inbound lead generation agencies
Essentially, most digital marketing agencies are inbound lead generation companies. An agency like this can cover a wide range of disciplines, from SEO, paid media (including PPC), UX, site design, social media, and brand. They produce marketing content to drive and capture demand, and optimise websites to increase conversions.
Outbound lead generation agencies
An agency that focuses on outbound marketing will often focus on a particular specialism. Here at Sopro, for example, we're a UK lead generation company specialising in email prospecting.
There is some clever technology behind the scenes, but ultimately we're an agency: having experts use the tech delivers better results. Sopro will discuss a client's ideal customers, build a live audience based on that, and then engage them on a one to one basis over email. Positive responses are then handed over to sales teams, who can pick up the conversation and start selling.
Sell more. Book a demo today.
Inbound lead generation software
The list of software platforms that can assist with inbound marketing is almost endless. Because of the many marketing channels involved in inbound, most medium to large companies have a marketing technology stack of specialist tech.
This diagram of marketing technology has over 8000 suppliers on it, demonstrating the complexity of the market.
Outbound lead generation software
Sales intelligence and prospecting platforms are the main outbound software solutions. These platforms have a database of professional contacts, allowing you to design your own email outreach campaigns. Regardless of which lead gen option you choose, you will also need a Customer Relationship Management (CRM) solution.
Use a lead generation company or buy company data?
In years gone by, B2B lead generation campaigns were run almost entirely from a purchased list of company data. Sometimes these contacts would have expressed an interest in the same type of product or service. Other times, lists were expanded using irrelevant data to make the size of the database sound more impressive.
That list would then be painfully worked through by a sales team, cold calling each one in turn. With this untargeted methodology, conversion rates were very low, meaning sales reps had to plough through thousands of contacts.
Aside from the potential reputational damage and the rate at which you will burn through sales agents, there are other dangers to this approach. The rate at which people move jobs and roles means that data decays quickly: after 2 years 45% of any static database is obsolete.
It might be worth noting, Sopro takes a very different approach to data, sourcing every prospect for each campaign. You can read about our data here. Or if you have the resources to do it yourself, you can trying building a sales prospecting list yourself.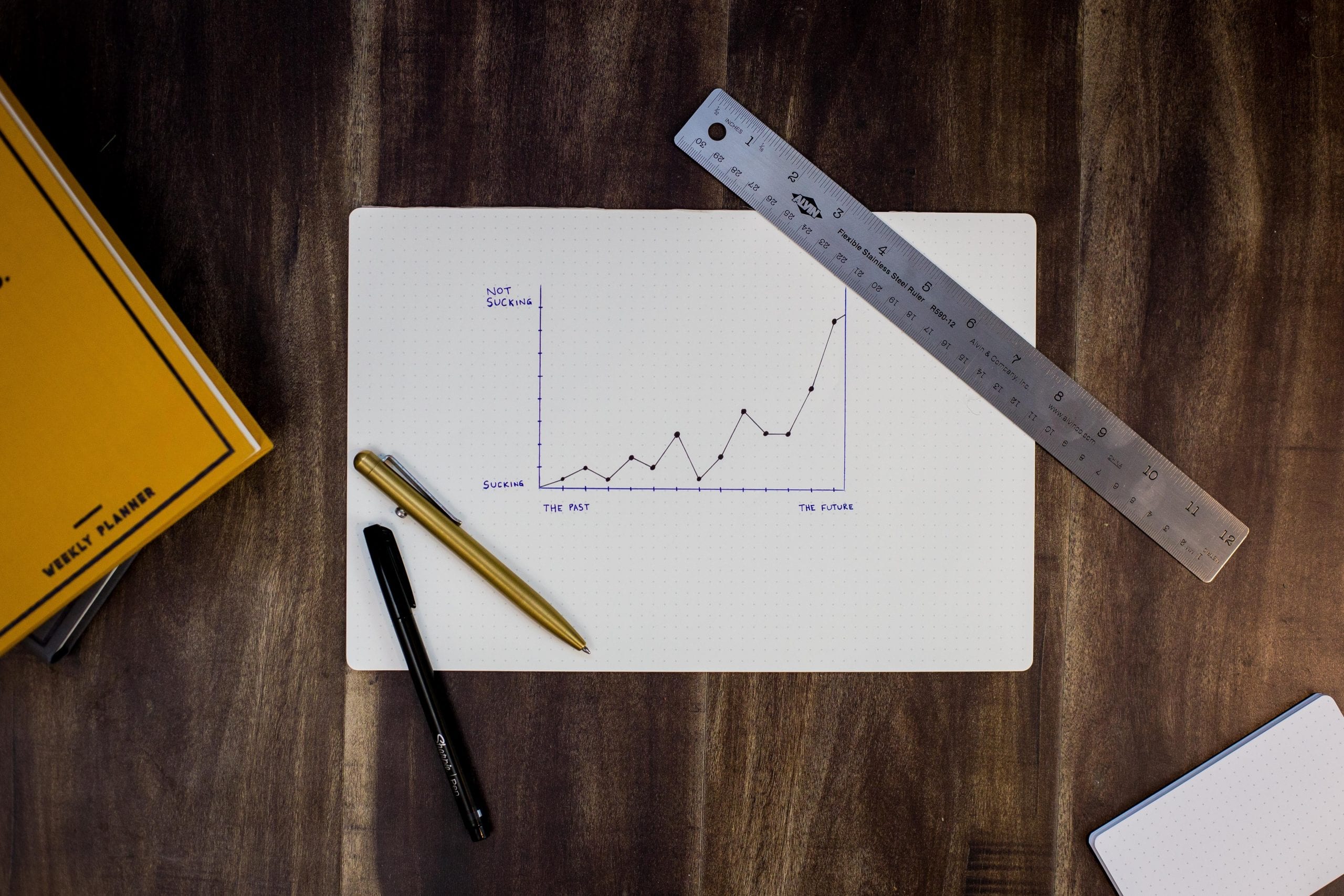 How does a lead generation company source leads?
If good lead generation agencies are no longer following this model, how do they actually source leads? Again, the answer depends on what they focus on.
Inbound
With inbound focused agencies and platforms, the company is not sourcing leads in the same sense: they are creating the marketing collateral and waiting for leads to come to them.
Outbound
With Outbound companies, the methods for sourcing leads can be polar opposites, so you need to be careful which type of company you are engaging.
Bad practice still exists and involves bought lists, old static databases, cold calling and spam emails. It's spammy, damaging to your reputation, and delivers poor results.
B2B appointment setting
B2B appointment setting is a sales strategy that involves a Sales Development Representative (SDR) calling and nurturing prospects. Once the SDR has developed a prospect into a lead, they hand it over to the salesperson who can then deliver a detailed sales pitch and close the deal.
Again, you have to be clear where your data is coming from. Although it's an older way of working, this methodology does work. In an age where most people screen calls it can be slow work though. It takes an average of 18 calls to actually speak with a buyer.
Email prospecting
Contrast that with the fact that 80% of prospects want to talk to sales reps via email over any other format.
Best practice email prospecting looks like this: first, don't use a database. Go out into the big wide world and source every prospect specifically for each campaign.
You can only do that once you've agreed and confirmed target locations, industries, company sizes, prospect job titles and keywords. You'll need to use many different data points (we recommend 41) that allow you to really zero in on target personas, using variables on both the companies and the prospects themselves.
Once you've identified the perfect prospects, write an introductory email, highly personalized with a conversational tone. Positive responses should flow naturally into established sales processes, negative responses should receive up to three follow up emails.
Did that sound weirdly specific? And a lot of work? Well, the above describes a Sopro campaign.
Modern B2B lead generation strategies
Inbound lead generation makes up a sizable chunk of modern marketing strategies. Rightfully so, as it adds value to the brand, prospects, and customers.
However, in order to have the most robust strategy, you want a variety of channels and tactics. This is true within inbound: you don't want to rely solely on SEO, only to find a Google algorithm change takes away all your traffic.
It's also true that you want a mix of inbound and outbound. For all it's advantages, inbound marketing can take time and the different disciplines certainly require expertise. It can be difficult to reach decision-makers and to know your message is being seen by budget holders. Outbound lead generation cuts through that and allows you to talk directly to highly targeted individuals.
Our advice? Find a company that follows the best practice listed above. It is possible to essentially buy leads to boost internal efforts, but only if you are very careful about the partners you choose. Whether you bring in agency help or keep it all in-house, develop the perfect mix of inbound and outbound marketing channels. It will have an impressive impact on your bottom line.
If you want to know more about how Sopro campaigns can deliver reliable lead flow for your business, download our whitepaper on the link below or get in touch.