Rise of the remote sellers: the inside scoop on inside sales
Rise of the remote sellers: the inside scoop on inside sales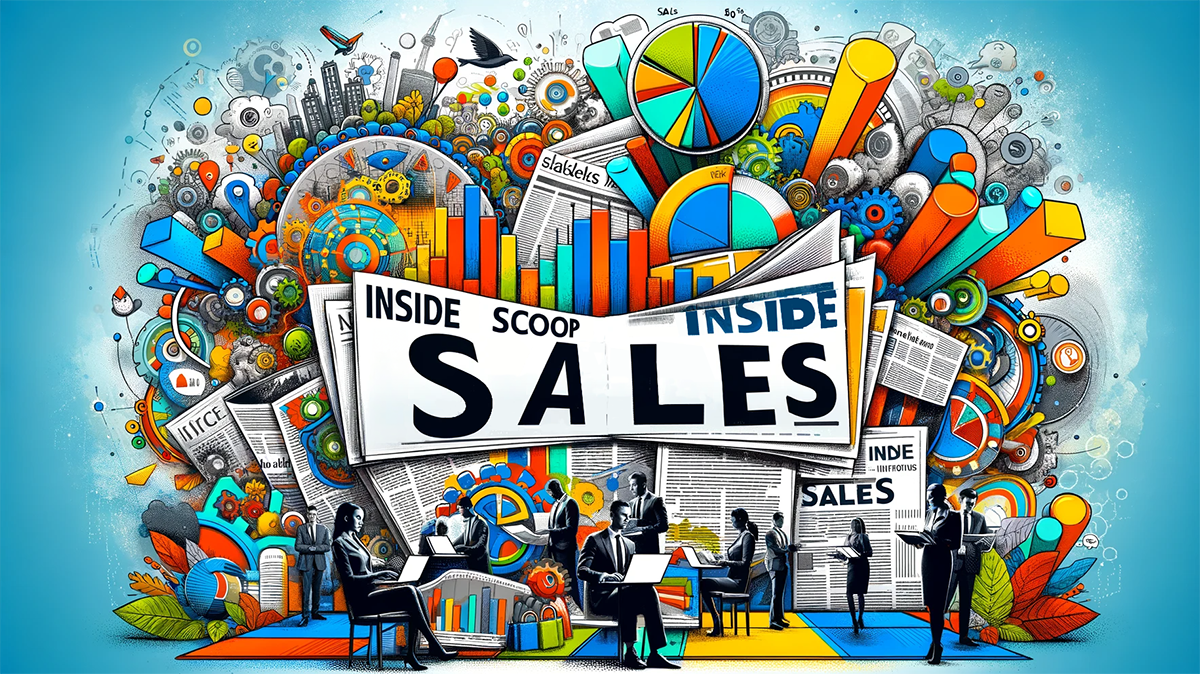 You've probably heard of inside sales, but do you know its full impact on B2B selling? From creating an inside sales process that's as good as being in the room, to the best virtual channels for your remote sales team, we've got it covered here.
---
🚨 Breaking news: inside sales are sweeping the nation. 🚨
That's no hyperbolic headline either.
Today, companies that are using tech to arrive 'first on the scene' are benefiting from a huge uptick in sales. Especially when research suggests over 70% of B2B buyers are only open to meeting sales reps remotely.
But you know what?
Inside sales seems a bit misleading.
Mostly because research shows the average inside sales representative only spends about 33% of their time actively selling. Great when you want your team to spend more of their time building relationships than prospecting, right?
But that's only the start of the story. 📰
Dig a little deeper, and sources from HubSpot suggest most sales leaders (63%) believe virtual meetings can be as (if not more) effective than in-person meetings. This is supported by the 64% of sales leaders who transitioned into remote sales in 2020 and met (or exceeded) their targets.
But what is inside sales, exactly? And, more importantly, how can your team join the growing number of reps who are smashing their sales goals from afar? From warming up leads from your cushy abode to closing deals from a million miles away, we've got the inside scoop on inside sales here. 🕵️
What is inside sales?
Think of inside sales as the cosier cousin of traditional selling. At its most basic, this is the process of selling virtually from the comfort of your office, home or other remote location. Instead of meeting prospects face-to-face, inside sales professionals sell via the phone, email and other digital channels.
But this doesn't just benefit the reps themselves; it can also have massive upsides for your business.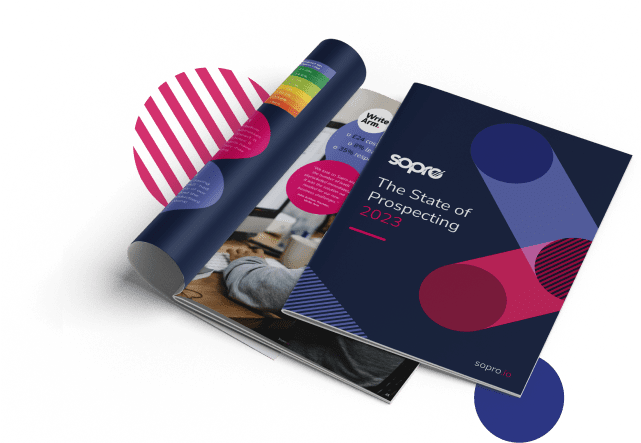 In-depth guide
The State of Prospecting 2023
The data, tactics and trends shaping successful prospecting in 2023
Download now
So what are the benefits of inside sales?
Well to answer that question fully, we need to rewind the clock. 🕰️
Whilst the growing shift towards inside or virtual sales did accelerate due to the pandemic, it certainly didn't start there. Research suggests that some of the world's most profitable companies have been selling remotely for years. As far back as 2015, 37% of high-growth companies were using inside sales as their primary sales strategy; that's compared to 27% for field sales, 23% for internet sales and 8% for channel sales.
And with so many benefits, it's easy to see why…
1. Selling is more convenient (for everyone)
So the obvious upside is convenience. Prospects don't have to disrupt their day, whilst inside sales reps can work with convenience from the office, a coffee shop, co-working space or anywhere else they can plug into. No need to brave the elements, gamble with train strikes or fork out for petrol. And speaking of money…
2. It's more cost-effective (especially in a crisis)
Undoubtedly, a biggie with budget cuts and the rising cost of living to consider. Kinder to the wallet and the environment, inside selling is reportedly six times cheaper than the average outside sales appointment. Nice.
3. You'll reach much further (with more flexibility)
Inside sales can unlock the door to a whole new market of potential customers. Why? Because you can connect with people all around the world in real-time, without hopping on a plane. Consequently, remote sales reps can enjoy a better work-life balance too. Fewer hours out of the house; more time for family, hobbies or just R&R.
4. Powerful tech and data (at your fingertips)
Today's salespeople have an incredible arsenal of technology at their disposal. From tried and tested classics like Customer Relationship Management (CRM) software to social selling tools and AI-powered assistants, here are just a few of the tools that are making the inside selling process so seamless:
Customer Relationship Management (CRM) software: the likes of Salesforce, HubSpot CRM, Zoho CRM centralise customer data, manage leads, track interactions and streamline the sales process.
Video conferencing tools: Zoom, Microsoft Teams and Google Meet are ideal for facilitating virtual meetings, product demos and presentations.
Communication and collaboration tools: Slack's whole shtick is "work from anywhere" and it's completely designed for sales team collaboration and real-time communication.
Document management and e-signatures: DocuSign, Adobe Sign and PandaDoc are all purpose-built to streamline document creation, sharing and signing. Perfect for getting proposals, contracts and agreements.signed off on the fly.
Sales analytics and reporting: inside sales teams are using tools like Tableau, InsightSquared and Domo to quickly analyse sales performance, generate reports and track KPIs.
Virtual phone systems: RingCentral, Grasshopper and Dialpad enable sophisticated voice communication, e.g. including call tracking, voicemail and call recording. Perfect for a playback to find out what worked, and what didn't.
Workflow automation: platforms like Zapier, Integromat and Automate.io automate repetitive tasks, integrating different tools for an effortless workflow. Handy when you've got a hundred different things on your plate.
Data enrichment tools: sales teams could also FullContact, Clearbit or DiscoverOrg to enhance their data with additional information. In turn, this can improve future lead qualification and targeting.
AI-powered sales assistants: Conversica, Drift, and X.ai use artificial intelligence to automate interactions, schedule appointments and assist in lead qualification.
Predictive Analytics: tools like InsideSales, 6sense and EverString use data analytics to predict customer behaviour. This allows inside sales teams to identify potential leads and prioritise their efforts.
Sales engagement platforms: SalesLoft and Groove can automate and optimise sales communication, if you have the resources to manage campaigns in-house. This includes email campaigns, call scheduling and follow-ups.
Email tracking and analytics: Yesware, Mailchimp, Mixmax are laser-focused on email. They can track opens, clicks, and responses, whilst also providing insights on how to improve engagement.
Sales enablement platforms: Highspot, Seismic and Showpad provide sales teams with the necessary tools, content and training to enhance their effectiveness.
But this is just the start of what you can do with today's tech. And we should know!
Sopro's expert team and innovative tech are helping hundreds of clients take care of the worst part of sales – inside or out.
Yep, you guessed it: prospecting 😨
With our multi-channel prospecting and sophisticated sales technology, you can leave every aspect of cold outreach to us. Sopro's fully managed service will contact your ideal clients and deliver a reliable flow of qualified leads.
You can wave goodbye to cold calling because we only share prospects' phone numbers once they've already shown buyer intent. Then it's over to you and your team to continue building the relationship – because that's what you do best.
Looking to take your sales team fully remote? You'll find the average day-to-day isn't so dissimilar to traditional field reps.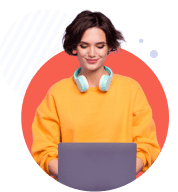 Learn more
The ultimate guide to navigating B2B sales with multiple buyers
Discover strategies to engage stakeholders and close deals.
Read the guide
What do inside sales reps do?
A good fit for B2B tech and SaaS companies – mostly due to the online and 'off-the-shelf' nature of the products they're selling – the average inside sales rep is usually responsible for the following:
Comprehensively answering queries on sales calls from customers and inbound leads. They'll need to demonstrate superior product knowledge for this.
Building rapport with prospects and fostering relationships with potential customers – either virtually or on the phone.
Nurturing leads, managing referrals and working towards monthly conversion targets.
Updating a CRM database daily with sales activities before producing monthly KPI reports.
The thing is, as skilled and informed as your sales reps are, selling online takes a different tact to pitching in person. And whilst the traditional sales playbook isn't out the window, here are a few extra pointers to help your remote reps read the (online) room.
How to develop a successful inside sales model
From the proper internet speeds to prospect interactions, we've talked at great length about pitching remotely in our virtual selling guide. But a lot's changed in a couple of years, so here are some additional tips to help refine your inside sales model.
1. Keep it real and listen
There's no getting around it at this point: AI is here and it's getting smarter by the day. And this goes for sales too. In fact, some business leaders are claiming that AI chatbots have already increased sales by 67%. But there's still one thing they can't do.
Empathise. 🤖
The difference is that even without an in-person meeting, your reps can mirror a prospect's manner online and adapt their pitch accordingly.
Better still, don't pitch at all.
OK, hear us out. Whilst it's tempting to fill the dead air in a Zoom call with all of the virtues of our virtual offering, it's just not that interesting. In reality, we should make sure we're opening our ears and listening instead. When people naturally spend around 60% of conversations talking about themselves, sit back, give them the mic, and listen. Just let their pains and challenges come up naturally, without pushing features. That's how you'll build trust and understand a prospect's needs, even from afar.
And there's something else you can do that no chatbot has the capacity for.
2. Recognise the signals
Sure, this can be more challenging online or over the phone. But there are still some sure-fire tells that things are going OK. Here are a few signals to look out for:
They ask questions
They're interested in your opinion
They mention how they could use your product in their role
They're enthusiastic
They agree with you throughout the conversation
And if prospects feel disconnected or uninterested in sharing their information? Time to move on.
Now, this might not feel like rocket science for a professional sales outfit, but it's still a useful reminder. Especially in the heat of the moment when minds can go blank or tech issues distract your attention.
3. Don't underestimate the demo
Sometimes, it's just best to let the product do the talking. The good thing is that inside sales offers you a major advantage to do this on your terms – and with your tech. No dodgy HDMI cables or laggy internet connections on your end, at least. So assuming the software does what it should do, your team can focus on the following:
Concentrate on the benefits instead of the features – it's even easier for potential customers to get lost during an online demo than it is when you're presenting in the room; they can interrupt you there. So focus on how the product can solve everyday challenges instead of going down techy rabbit holes over a one-way screen share.
Tell a story – as humans, we construct internal narratives to make sense of the world. And you have an even bigger chance of resonating with yours when you're presenting on screen. So make sure your demo has a narrative, a conflict and a resolution at the end. That's how you'll create a memorable demo and an emotional connection with your prospect. Just make sure it's a binge-able episode – not a three-hour epic…
Keep it short – even the most dynamic presenters in the world will struggle to capture an attention span for long online. So keep your demo succinct and leave them wanting more.
4. Leverage social selling
In terms of selling on social, the pandemic changed everything.
Research from Insider Intelligence predicted there would be 15.1 million social buyers in the UK by 2022; that's 5.5 million more than in 2019.
To make the most of inside sales, you've got to be present on the platforms your prospects are using – LinkedIn, in particular. Based on the professional network's data, 51% of social selling leaders are more likely to reach their quota. What's more, further research revealed that 78% of social sellers are now outselling their peers who don't use these platforms for sales.
Not sure where to start? Don't worry, we've got you covered
Sopro targets high-intent buyers across the channels they're already using. For example, we send tailored LinkedIn connection messages to prospects who have already shown an interest in you. So you can boost campaign performance, reduce the cost per lead and focus on the customer relationships that matter.
Whether you're spending your time on the road or building those relationships remotely over broadband, you can rest assured we've got the colder stuff covered.
Better personalisation, better engagement and more time to sell. See how it works.