Entrepreneur of the year silver for rob harlow, g33k co-founder and cto at the uk business awards!
Entrepreneur of the Year silver for Rob Harlow, G33K Co-founder and CTO at the UK Business Awards!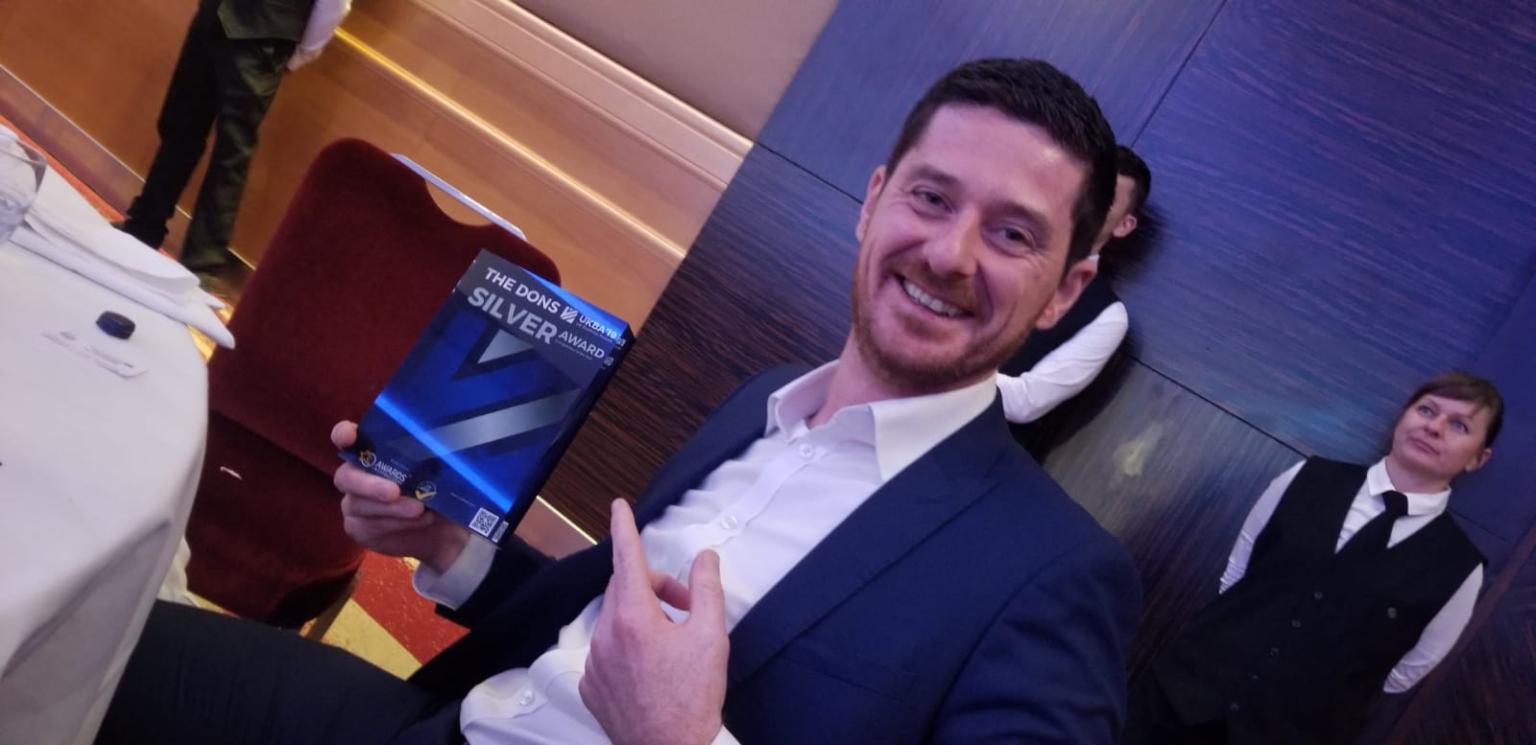 Since receiving his first computer aged 8 and selling his first website at 12, the flow of ideas, improvements and innovations from Rob has never stopped. His technical abilities have helped build award-winning social prospecting company Sopro and the B2B incubator group Founders Hub.

Founders Hub offers entrepreneurs with B2B sales or marketing businesses a mutually beneficial home that promotes growth and value creation. As part of the Sopro Group family, business have access to specialists, development teams and marketing resources to help them grow. Founders Hub currently supports over ten incubator businesses including Hopper Video, TellJo, Ethersweep and Pitch121.
Bestselling author and Chair of judges Sudhana Singh commented on the awards and Rob's success: "I thoroughly enjoyed judging the Entrepreneur of the Year category. The calibre of the finalists was exceptional. Rob's energy, passion and creativity were a joy to watch, and raise the bar for budding entrepreneurs in the country."
Sudhana was also impressed by Rob's mindset and leadership adding: "Rob is the epitome of an entrepreneurial spirit. His fearless vision and its implementation have secured him as a trailblazer in B2B sales and marketing."
Rob added, after the excitement had worn off: "It was a really tough process and the calibre of the other finalists was extremely high. So, I'm delighted to receive this award and hopefully it will encourage entrepreneurs with great B2B ideas and potential get in touch."