Don't fall flat on social media: building a stack of great social posts
Don't fall flat on social media: building a stack of great social posts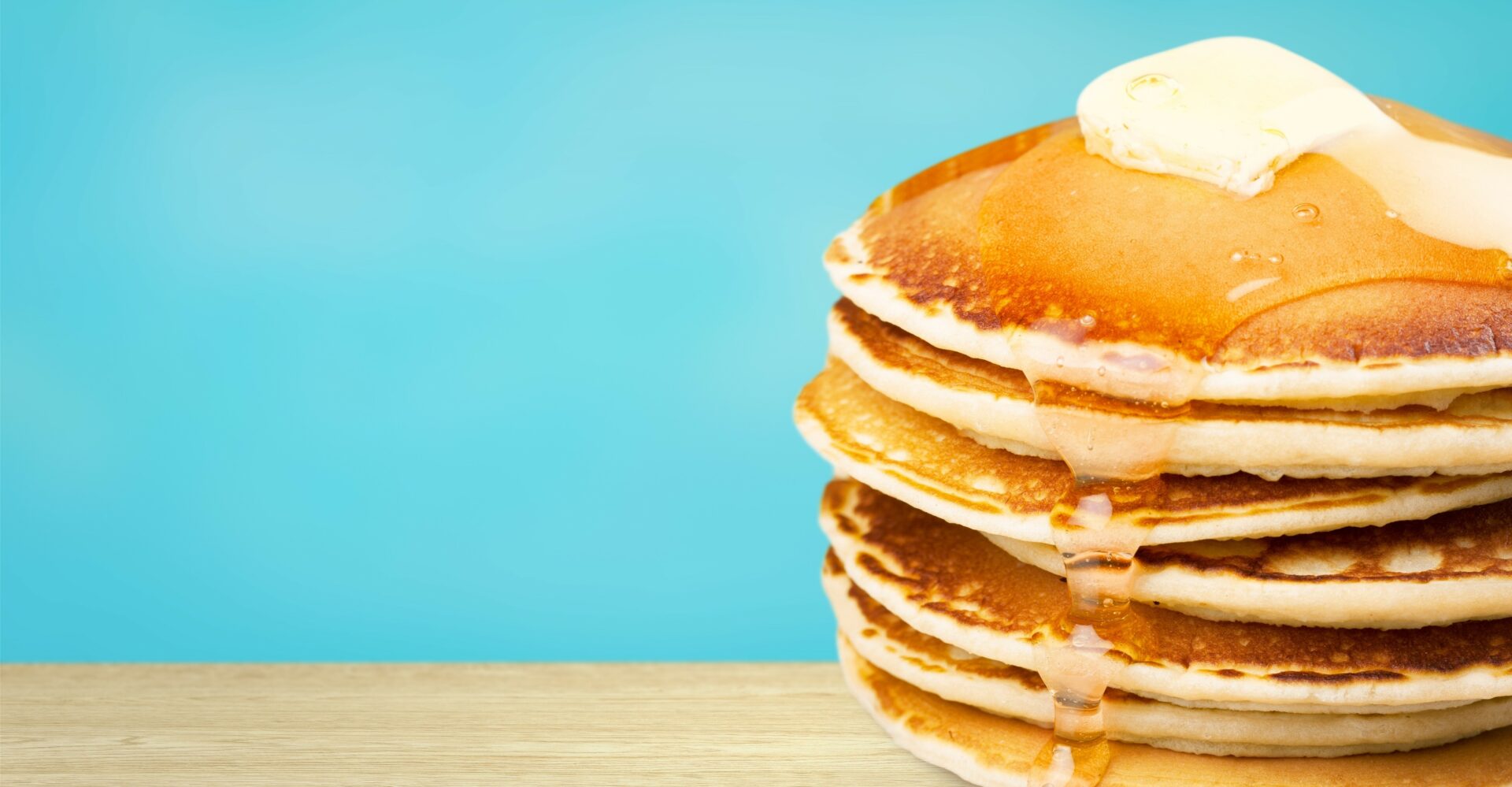 It's Shrove Tuesday, better known as pancake day, and that means it's time for another tenuously related blog!
Just like flipping pancakes, social media campaigns can be a bit of a sticky situation. One wrong move and you've got a burnt pancake on your hands – or worse, a social media crisis. But with 4.76 billion people using social media, you can't afford to miss out. Fear not, however, because this blog serves up a tall stack of social media campaign tips and tricks.
Don't toss sales away: Why social media is important
If you explained the possibilities of social media to a marketer in 1950, they might not believe you. You can reach someone anywhere they are, at any time. They don't need to be sitting in front of a television or listening to the radio, they could be on an aeroplane, taking a break at work, or standing in line at the supermarket. You can create affiliate content where consumers might not even know they're being sold to and get influencers to refer your product or service just by gifting them something.
And what's more, you can target specific people who are more likely to be interested in your product or service using targeted ads. In other words, social media has completely changed the way people consume ads and see brands day-to-day.
It connects people in a way we've never seen before all across the world. You can reach almost anyone, so no matter how niche your market is, you can find it.
"B2B buyers are increasingly turning to social media platforms like LinkedIn to stay informed, connect with peers in their industry, and make purchasing decisions. That's why a well-crafted social media strategy is key."
Georgia May Barnes, Community Manager at Sopro
The recipe for a perfect post
Every social media platform is different, meaning you need to post differently on each one, and it can be pretty obvious if you're doing it wrong.
Facebook
Is Facebook a dying platform? If you'd ask a Gen Z'er, they might say yes, but Facebook remains the most used social platform worldwide, with 2.93 billion monthly active users.
36.7% of the world's population uses Facebook at least once per month, which means it's a platform that can't be overlooked. But how do you post on Facebook to gain traction, make sales, and ultimately, not make your younger clients cringe?
Our tips for writing a great B2B Facebook post
Include relevant statistics or facts that educate your audience
Offer a solution to a common B2B pain point
Encourage engagement by including a question
Use an image or an infographic but avoid using images with too much text
Make sure your posts are mobile-friendly (88% of Facebook users access the platform from a mobile device)
Include a call to action
And make sure you're online! People are 53% more likely to buy from a business they can message on Facebook Messenger.
And because we all like a laugh, here's an oldie but a goldie 👇.
via Bored Panda
LinkedIn
While writing a LinkedIn post is similar to writing a Facebook post (follow all the rules above), there are some specific LI best practices to follow:
Avoid the humble brag
Post a selfie – yes, it's true, selfies get better engagement on LinkedIn than other images. Sounds like strange advice for a B2B post, but it could encourage people to stop scrolling
Limit hashtags – two is the optimum amount
Write in the first person – people want to hear from you, not your brand
LinkedIn is evolving quickly. It's no longer just a platform for job-finding and making business connections. It's all about your personal brand and what that is, and how you express yourself on LinkedIn is constantly changing, so it's always important to keep up with current trends.
Instagram
Isn't Instagram a photo-sharing website? Is there really a space for B2B businesses on there? Surprisingly, yes. Aside from the obvious reason – there are 1.35 billion users – Instagram can be a great way to connect with people from all different markets across the world. You just need to be able to knock up some great images.
Instagram is a visual platform. That means you should use Instagram in a "show don't tell" way, which is perfect for showing your brand story.
Use visually compelling images and infographics
Keep up with a brand image – think colour scheme, style and how your images will look not only in the feed but on your grid
Think short and sweet with captions, let the images do most of the talking
Humanise your brand by using reels and stories to show employee life or more about your brand story
Instagram doesn't let you include links in posts but there are ways around that. Consider adding a Linktree to your bio so you can refer people that way to other pages, websites, and resources.
Twitter
Twitter's had a turbulent year. We feel for Twitter – it's like the pancake that you can't decide if you want sweet or savoury, so you just add a bit of everything. But hey, isn't that how pancakes with bacon and maple syrup were invented?
In 2021, 82% of marketers used Twitter in their marketing strategy. Twitter remains a great platform for B2B marketing, and with a character count of 280, it keeps things short and sweet.
How can you make your tweets stand out?
Make sure you use a strong opening sentence to draw people in
Use emojis
Use mentions and hashtags to get more engagement
Use an image or infographic
See what's trending – though don't jump on a topic that has nothing to do with your brand or brand values, people can see through that quickly, and it looks shallow!
TikTok
Now, you might really be thinking: B2B has no place here. But you'd be wrong. While TikTok can be mostly dance videos, funny cats, and make-up tutorials (depending on your FYP), lots of brands have jumped on the TikTok trend and done well doing so.
Canva is a great example of this, with a TikTok following of 143k followers and 453.4k likes, they use a mix of informational and funny videos to gain attention.
One of the major components of all these platforms is engaging with your audience. That means replying, commenting, sharing, and reaching out to people – get the conversation going!
"Try to make sure your social media posts speak with your audience, not at your audience. Lead conversations around the benefits of your product or service through engaging formats like question-led posts, polls and short-form video. Showcase stats from your biggest customer success stories. Always bring the content back to the needs of the audience and add value."
Georgia May Barnes, Community Manager at Sopro
Social media is just one part of your overall marketing campaign – you should be using a combination of techniques to get your prospect's attention and convert them. But the most important thing is that your engaging with them.
Sopro is a B2B sales engagement platform that can help you take your prospecting to the the next level. And with our help, you can focus on the other aspects of your business, like your social media campaigns.