A beginner's guide to linkedin sales navigator
A beginner's guide to LinkedIn Sales Navigator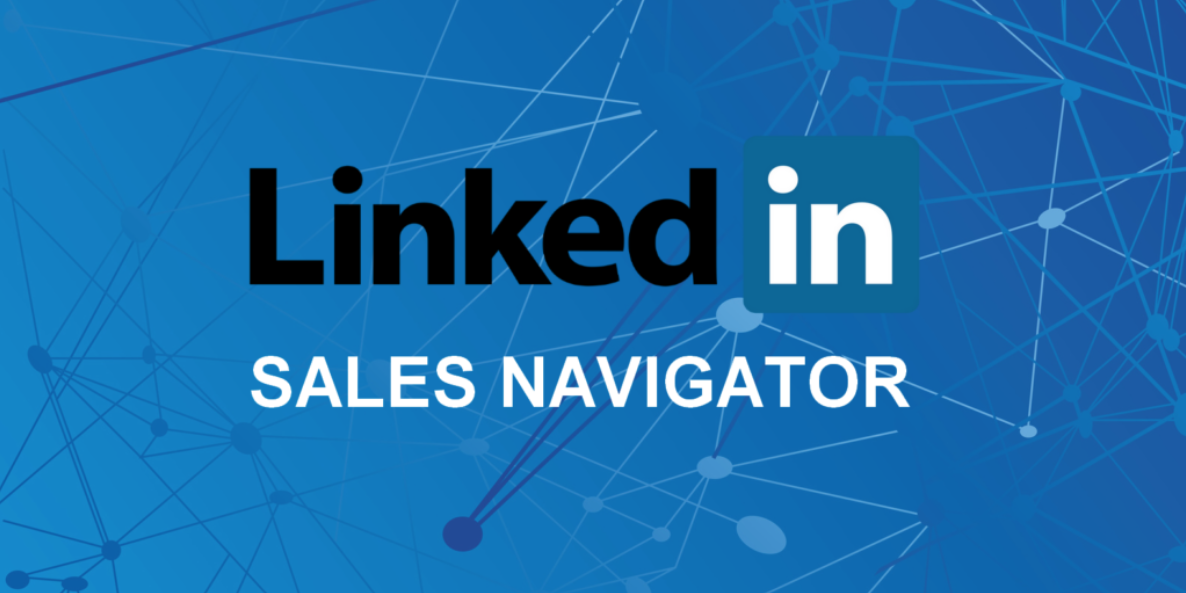 There really is no shortage of guides to LinkedIn Sales Navigator out there.
That is, until you want to find one that drops all the detail and just tells you exactly what Sales Navigator is.
We hope this little introduction does the job for anyone who is curious, but really doesn't quite want chapter and verse thrown at them.
No doubt, there are a lot of us who are curious.
Social selling is rewriting the rules for sales teams by making it easier than ever before to discover and connect with prospects.
At the forefront of all this is LinkedIn, the social platform for professionals.
And Sales Navigator is LinkedIn's own tool for helping your organisation become more efficient and effective at discovering leads and managing its pipelines.
But it does come at a price.
Here's everything you need to know to decide whether it is a price you are willing to pay.
What will Sales Navigator do for me?
LinkedIn Sales Navigator is a paid sales management tool that promises to make your sales team more effective when using LinkedIn's extensive network to secure more deals.
How will it do this?
Well, here's a rundown of the main features that Sales Navigator opens out for you according to the price plan that you choose.
Professional
On a Professional subscription you can enjoy:
20 InMail messages per month
1,500 saved leads
Advanced ways to search for leads and companies
The ability to tag, group, annotate and monitor leads and create custom account lists
Lead and account alerts of significant changes or announcements
The real calling card here are those 20 InMail messages – as the free version of LinkedIn doesn't allow you to message anyone outside of your network.
In addition, there's plenty here to help you manage your pipeline more efficiently, including advanced searches, saved leads, custom account lists and adding your own notes or tags.
Team
The Team plan includes everything above and then some. The bonuses include:
30 InMail messages per month
5,000 saved leads
TeamLink
CRM integrations
25 out-of-network unlocks per month
In addition to the increased InMail allowance and the upping of the saved lead limits, the Team plan also adds in access to TeamLink, super-useful CRM integrations, and "out-of-network unlocks."
TeamLink enables reps to view and share their team's connections, which is critical when collaborating on ABM selling.
The unlocking of out-of-network profiles increases the visibility of the LinkedIn network to those using Sales Navigator.
Enterprise
The Enterprise plan is designed for teams of 10 or more.
It offers all the best features from the Professional and Team plans but it also increases InMail messages to 50 per month, allows for 10,000 saved leads and it expands the size of the TeamLink network allowing you to harness your full team's network without everyone needing to hold a full Sales Navigator license.
The benefits of LinkedIn Sales Navigator
To summarise the plans above, the main benefits of Sales Navigator are:
The ability to simply import your Sales Navigator data into your CRM – making it even easier to manage your pipeline from one location.
More precise targeting via search to zoom in on the most relevant leads.
Automated lead generation through recommendations based on your sales preferences, search history, profile views and past saved leads.
Enhanced insights delivered automatically about trigger events such as job changes and company updates.
Expanded sales reach through the availability of full profiles for people outside your network.
Is LinkedIn Sales Navigator worth it
The short answer for us is yes.
The longer answer is that your team should already be confident using LinkedIn before you decide to introduce it.
And now that you have an easy-to-understand overview of what Sales Navigator can do feel free to immerse yourself in all those super-detailed guides out there.
Happy prospecting!