Why sopro will top the glassdoor best place to work in 2024!
Why Sopro will top the Glassdoor Best Place to Work in 2024!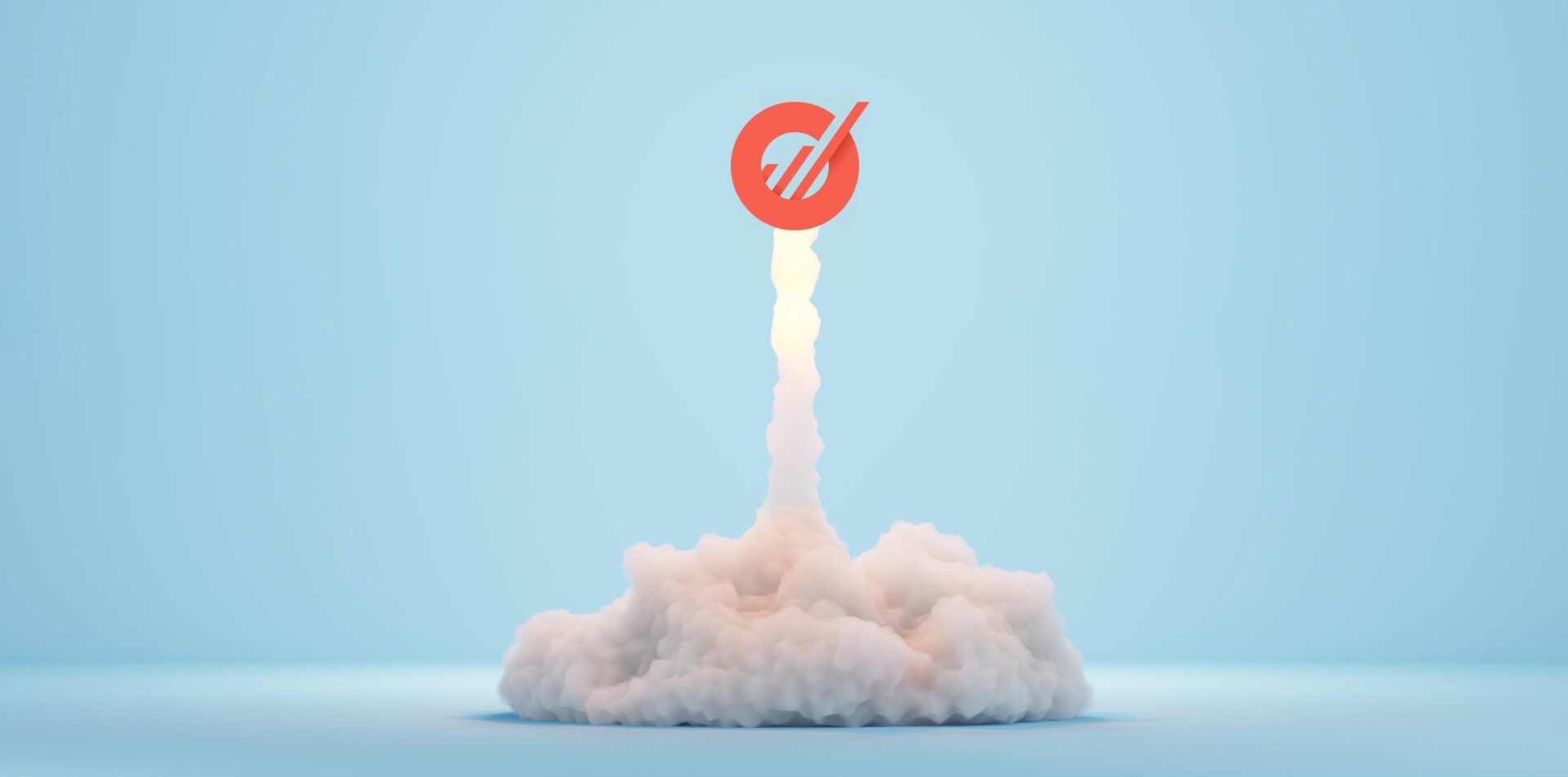 Glassdoor, the employee review site, published its UK Best Places to Work Awards this week, ranking companies with more than 1,000 employees.
The awards are based solely on the views and reviews of employees, with the winning UK business scoring 4/6 out of 5. Which means, with Sopro's rating of 4.8, we would have lifted the UK crown if only we were four times bigger.
But, we're not planning to wait four years to make the list. We've been doubling every year, so we're on track to exceed 1,000 employees by the start of 2024. Glassdoor crown, here we come!
Glassdoor's Best Places to Work in 2022
For the last 14 years, Glassdoor has published an assessment of the best places to work, based on anonymous feedback by employees rating their experience.
Commenting on what it takes to rank highly, Glassdoor CEO, Christian Sutherland-Wong, noted that:
'Fuelled by the pandemic, millions of workers are re-evaluating their expectations of employers. This year's Best Places to Work winners are leading the way by listening and responding to employee feedback and reimagining the employee experience to truly put their people first and create company cultures where employees feel supported and valued in and out of work.'
This year's UK best places to work, according to Glassdoor
Sopro's Glassdoor score
We're incredibly proud of our ratings on Glassdoor. And with our rapid growth we are constantly on the lookout for more talented people (check out our vacancies here).
As Michelle Thomas, Head of People at Sopro, observes our people have always been at the heart of our growth strategy.
"We've worked really hard on creating a great company culture where people are valued, listened to and can develop a great career. We've been fortunate to keep hiring amazing people: they make the company what it is."
Here's how our culture translates when employees reflect on their experience with us on Glassdoor: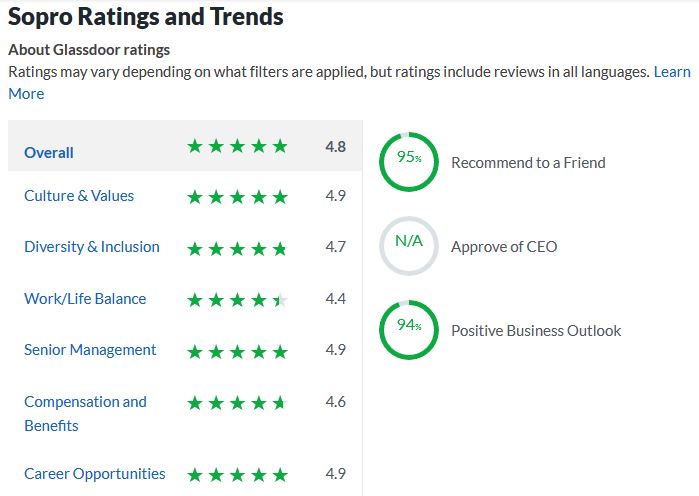 As you can see, with an overall rating of 4.8, we are higher than any of the companies who top the charts.
What really makes our feet tingle and our heart flutter is that 95% rating for recommending to a friend. After all, that's the true test – and as we grow more and more of our employees are coming from referrals made by our own people.
We are yet to reach the threshold required to reveal if everyone approves of the CEO, but with a senior management rating of 4.9 stars, the smart money only goes one way.
See you at the top in 2024
Our headcount at Sopro has grown phenomenally, from 3 in 2015 to 225 today.
At our current rate of growth, we are expecting to bust through to the office next door as we hit the 500 mark by the end of the year and to cross the eligibility criteria for Glassdoor's league tables (1,000 employees or more) before 2024 begins.
So, we may have missed out this year but we're confident of scaling the best employer in the UK tables as 2024 rolls around.
If you're interested in finding out more about why Sopro employees rate working here so highly, check out the Life at Sopro page, and then head on over to the Careers page to find your best ever job. As you can imagine, we've got a wide range of exciting roles in marketing, customer service, operations and other departments across our five offices (Brighton, UK, Macedonia, US, Serbia and UAE.

More reports and useful links
The Global scores for the best employers, according to Glassdoor
You can find more of the results below:
How employers are rated
The league tables are based on ratings that include opinions on jobs, company culture and work environment. Employees rate how satisfied they are with:
Their employer overall
Their CEO and senior management
Their career opportunities
The compensation and benefits offered
The culture and values at the company including diversity and inclusion
The work-life balance available
In addition, they are asked whether they would recommend their employer to a friend who was thinking of working there.