Sopro named tech growth business of the year
Sopro named Tech Growth Business of the Year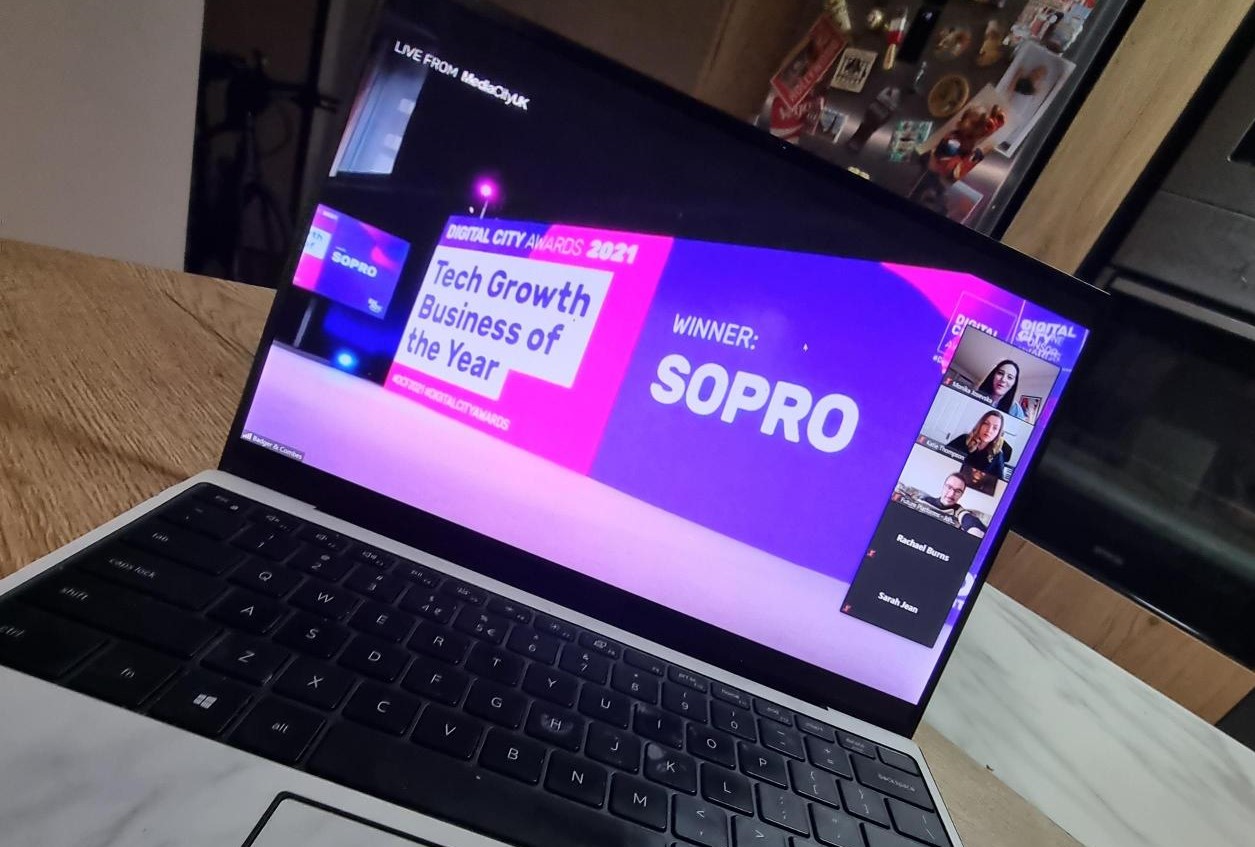 We're proud to announce that Sopro has won another award to add to our ever-increasing collection!
Last night at the Digital City Awards 2021, Sopro were named Tech Growth Business of the Year.
The judging panel, comprising 28 business leaders including senior members of Hootsuite and dotdigital, recognised our impressive rise, driven by our non-stop modernising of a key sales and marketing channel.
This was a hugely proud moment for the whole team at Sopro. It's a tremendous story of perseverance and growth.
After a hugely challenging year for everyone, we're especially proud to win an award that recognises not only the impressive growth of our business, but the support we offer to our clients in growing their own businesses.
With Sopro staff tuning in across Macedonia and the UK, many eyes were fixed on the live stream last night. From all of us at Sopro, thank you to all the judges for recognising our growing business.
We're super excited and privileged to be recognised as one of the fastest growing B2B martech businesses out there.
---
Want to know what all the fuss is about? Get in touch today to speak to one of our team.