Game changer: rob harlow wins a sussex chamber business award
Game changer: Rob Harlow wins a Sussex Chamber Business Award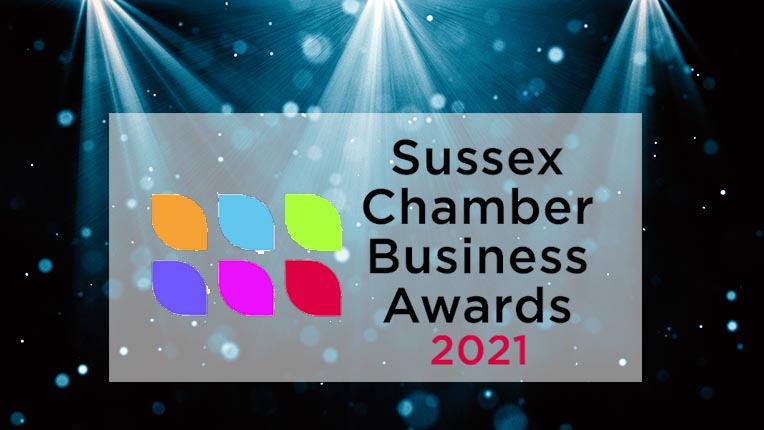 The winning continues! Less than five months ago Sopro was recognised as a Lockdown Leader at SME National Business Awards and for many this could have been a sign to put their feet up; but not for our co-founders Ryan Welmans and Rob Harlow.
Their commitment to growing Sopro as a self-funded thriving business has no end, which was once again reflected in yet another award for the cabinet.
Rob Harlow won the Sussex Chamber Business Award in the category for Game Changer: Entrepreneur of the Year 2021. The award recognises "individuals who have transformed an idea into a successful, sustainable business by understanding their market's key challenges, customers and the competitive landscape."
"Winning such a notable award goes to show that what we're doing is making a powerful impact. Our tremendous growth over the years is due to the valuable service we provide to our clients. And we've not stopped innovating."
Since Sopro launched in 2015, our sales engagement platform – which comes complete with an expert driver – has revolutionised prospecting and led to many client successes across a wide selection of industries.
By December 2021, Sopro will have doubled its annual revenue to £10m, employed 250+ staff, identified over 5.8m prospects and 300,000 leads for 600+ active clients.
It's not just our clients that we enjoy helping: our Level Up Laptops campaign tackles the digital divide by providing school children with laptops. To date, we have donated over 154 machines to Sussex schools and raised over £13,000.
We understand the competitive challenges out there for all our customers and future leaders and are constantly pushing to stay on the top of our game, no matter what the conditions.
We've recently launched Founders Hub, a free peer to peer community for business founders to learn from, and network with, each other.
We'd also like to say a huge congratulations to our fellow award winners in the other categories, and many thanks to the judges!