Sopro named winners at company culture awards
Sopro named winners at Company Culture Awards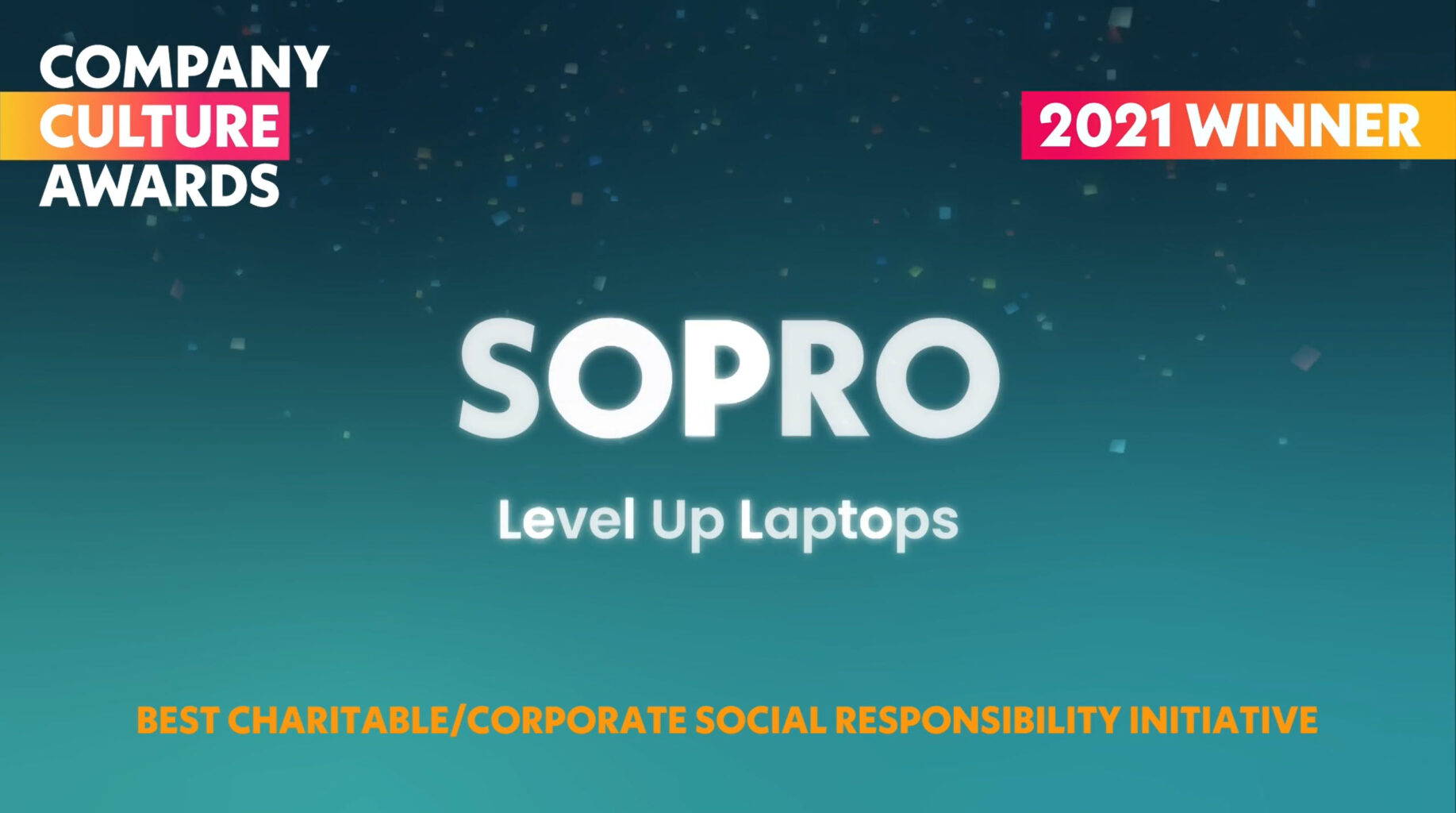 We're proud to announce Sopro has won yet another award!
Once again, Sopro staff across the globe spent an enjoyable evening livestreaming an award ceremony, and once again there was a happy outcome.
Last night at the Company Culture Awards, Sopro won Best Charitable/Corporate Social Responsibility Initiative for our Level Up Laptops project, launched during the Covid-19 pandemic.
We might already have an overflowing trophy cabinet, but this award is a little different.
It's an award and a project that is close to our hearts, so this was a hugely proud moment for the whole team at Sopro.
Launched inside two weeks after Ryan and I heard a radio report on the growing digital divide, Level Up Laptops is a project aimed at helping children without access to digital learning resources living in Sussex.
The project sees Sopro partner with registered charity Tarner Community Project, KLYK and Tech-Takeback. The aim is to provide children with laptops and tablets to support remote learning and longer-term educational needs.
It does this by harnessing Sopro technology to build partnerships between Sussex businesses, aiming to recycle unused devices and raise money for new ones, and then distribute them to children in need.
The Company Culture Awards judges said: "The entries have left judges overwhelmed and proud, our shortlist and winners this evening have shown incredible initiatives that inspire."
If you want to watch the awards, check out the video below. Our category starts at 20:12!
A massive thank you to everyone who has contributed donations and devices to the project.
To contribute to Level Up Laptops, or just to check out the project in more detail, click on the image below.