How to quadruple the performance of your sopro campaign
How to quadruple the performance of your Sopro campaign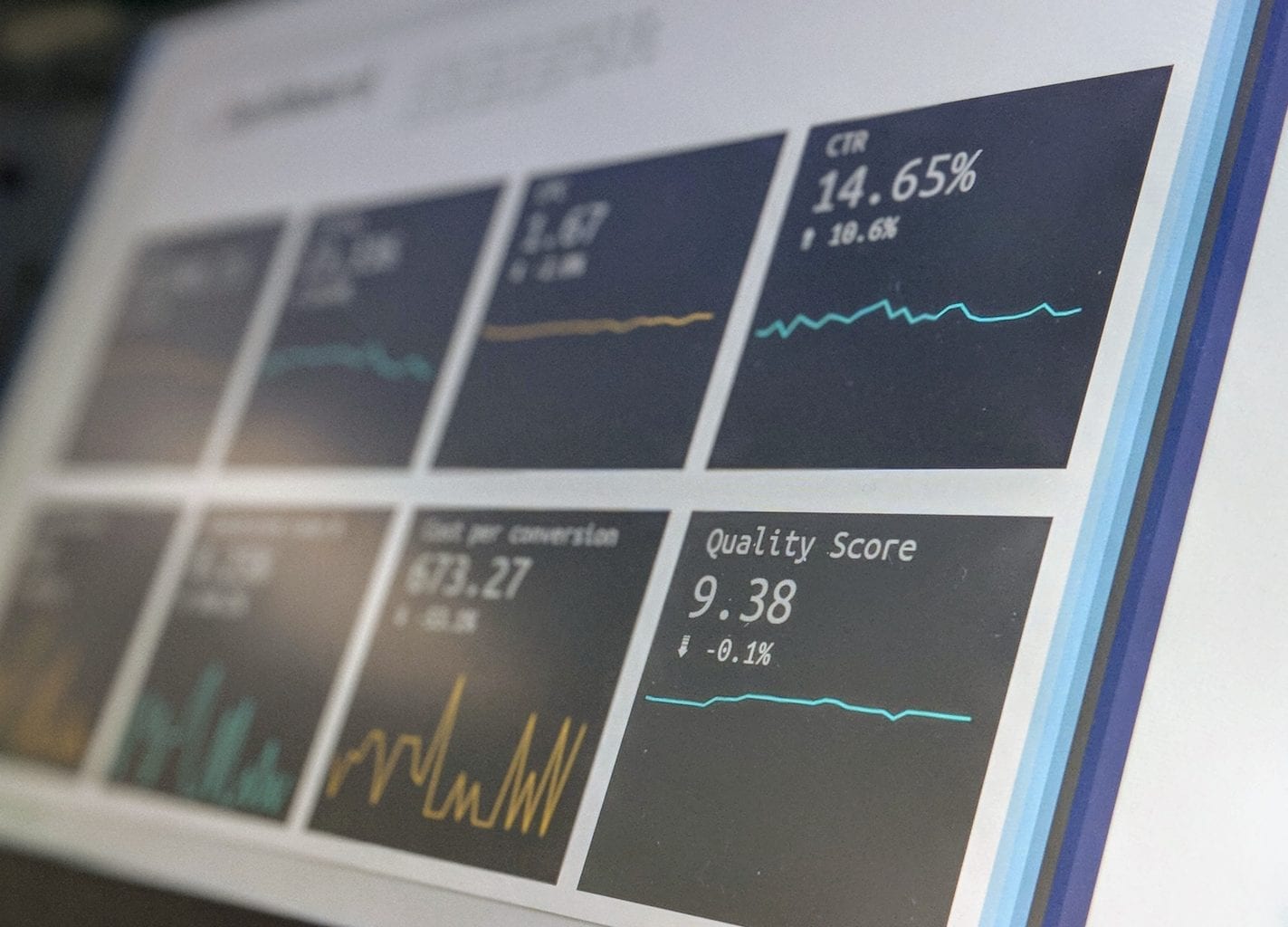 Your SoPro campaign is prepped, primed and ready for launch. 
An outstanding decision.  Here's to you!
We've helped all manner of clients over the years and witnessed immense variance in post campaign results.  Don't worry, SoPro won't let you down.  Our experts will carry on delivering the qualified sales opportunities directly to your sales team, day in day out, whatever the weather.
But there's more to play for than a great lead rate.  The real value comes from closing deals and much of that is in your court.  You can kick back and comment from the comfort of your couch… or double down and drive in the deals.  It's always your call.
To encourage you to get the most from your campaign I have listed out the simple steps team SoPro undertake to maximise our own prospecting.
Lock in these top tips and stand back from the doors.
1. Engage and convert your polite declines
Think about it.
Every good salesperson understands the importance of objection handling. But people tend to think of objection handling as something to do when cold calling.
Wrong.
We've seen this point proven more times than we can shake a pipeline at… SoPro clients that objection handle their polite declines see twice the resulting deal flow every single time.
Be witty.  Be funny.  Be fresh.  Respond to every polite decline.
A polite decline means someone has taken the time to tell you that…
They haven't the budget
It's not their responsibility
Now is the wrong time for them
They have a provider in place
And so on.
But, by replying, rather than hitting delete, they have shown some level of interest.

The best thing you can do is to think up a range of responses to possible declines, template them up and have them ready to fire off as soon as you receive one.
It shows you're super-interested and on the case. It also shows you're engaged – and engagement breeds engagement.
This is exactly what we do. We have at our fingertips a stack of the world's best quickfire questions and responses to turnaround polite declines on the spot.  If you need proof our esteemed client MarketingFilms.tv is happy to testify how they more than doubled campaign performance by adopting this one simple trick.
And I'll share something with you.
SoPro convert 13% of polite declines to positive leads.


Sell more. Book a demo today.
2. Optimise your website for conversions
Your campaign will drive significant web traffic and there's no prizes for guessing to whose site it will go.
After all, what would you do if you had a mild interest in a company who had contacted you? You'd open up the Big G and type their name in the search box, click on their website and take a look around.
So, if you offer many services make sure the one you are campaigning for is easy to find.  And make sure the page is a well-oiled conversion machine.
Better still – the web address in your prospecting mail footer may link to your home-page but it doesn't have to.  The smart money says it should link to the dedicated landing page that best demonstrates today's proposition in a clear and compelling way.
Get your digital ducks in line and watch the responses flood in.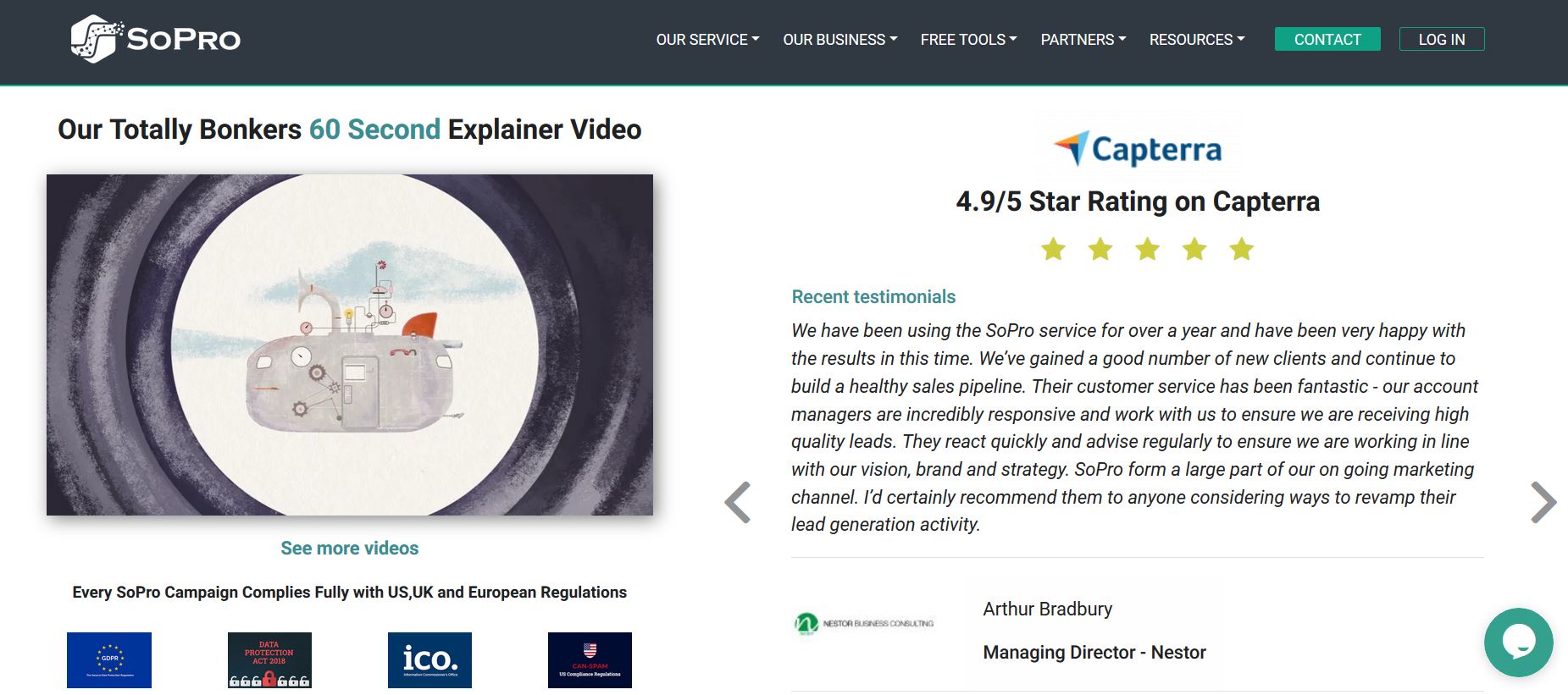 Testimonials, explainer videos, credentials are all great sellers on a landing page.
11.4% of all prospects (31% of openers) will review your website before deciding whether to respond. 
A poor website can easily increase or reduce performance by several leads every month!
3. Polish your profile page.  Really.
Where else will people covertly check you out online before deciding whether to respond to your perfectly penned prospecting note?
LinkedIn is the obvious destination.  Not only is your profile page usually in your email signature, but it's undoubtedly the best place to learn more about you as a professional.
An out of date, untended LinkedIn profile is a massive turn-off.
Boozy profile pics, friends in your image, sultry selfie pouts… football flags… all monster no-nos.
Make sure you have recently shared on message thought leadership pieces and clearly highlight both your own and your company's strong points in your blurb.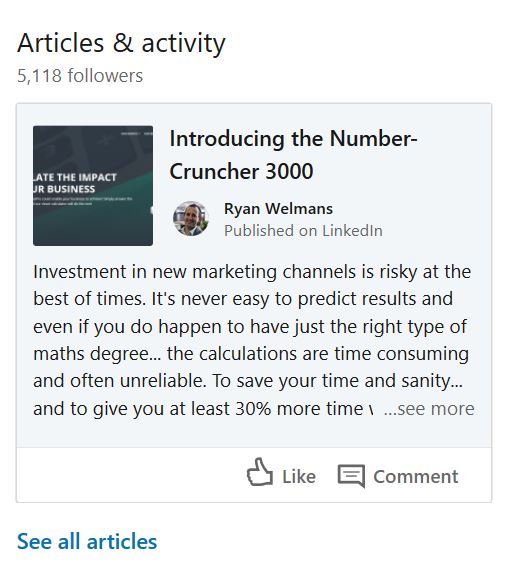 Keep your personal profile and company pages polished and measure the immediate uplift in response rates.   Wabbang!   You're welcome.
4. Don't wait to respond.  Reply immediately
Email responsiveness can double close rates.
And we're talking rapid response here. Think emergency service and – if it helps – imagine sliding down a pole as a firefighter every time the alarm rings that you've got a prospect's mail.
Never (and we mean NEVER) keep a prospect waiting for longer than an hour.  Nothing evaporates faster than your prospects current interest levels in your product.
Prospects hate delayed responses.  They don't know that they do, but they do.  And if you take a long time to respond… they will hate you too.  They won't know why, but they will.
A quick response is like saying how important they are and how interested you are.  A slow response tells them that, for all the friendly, personal tone of your original email, you actually don't really care all that much.
If you miss that first crucial 60 minutes make sure you recognise and apologise by explaining you were in a meeting and just got back to your desk.
But, most of all, hit the hour's response deadline to double your close rates.
5. Polish your sales process and sharpen your collateral
It's time to make things shine.  Your collateral needs to be short, sharp and clear.
Let's make this nice and simple.
The most effective sales processes have three stages:
Pitch
Propose
Close
So, what do you need to make each stage shine?
You need an impressive pitch deck
You need a killer proposal
You need a great Service Order that can be signed electronically.
Throw in a few supporting documents, case studies, references, perhaps a results' forecast depending on your offering, and your prospect has everything they need.  Sounds simple but nail the basics and you're in the top 50% already.
Once they know what you're offering, how much it's going to cost and what the impact will be then a decision can be made.
Have you got all you need?
6. Ops knocks
Take it from me, the SoPro Ops team knows exactly how many beans make four.  (It's actually part of our recruitment process to administer the bean counting test.)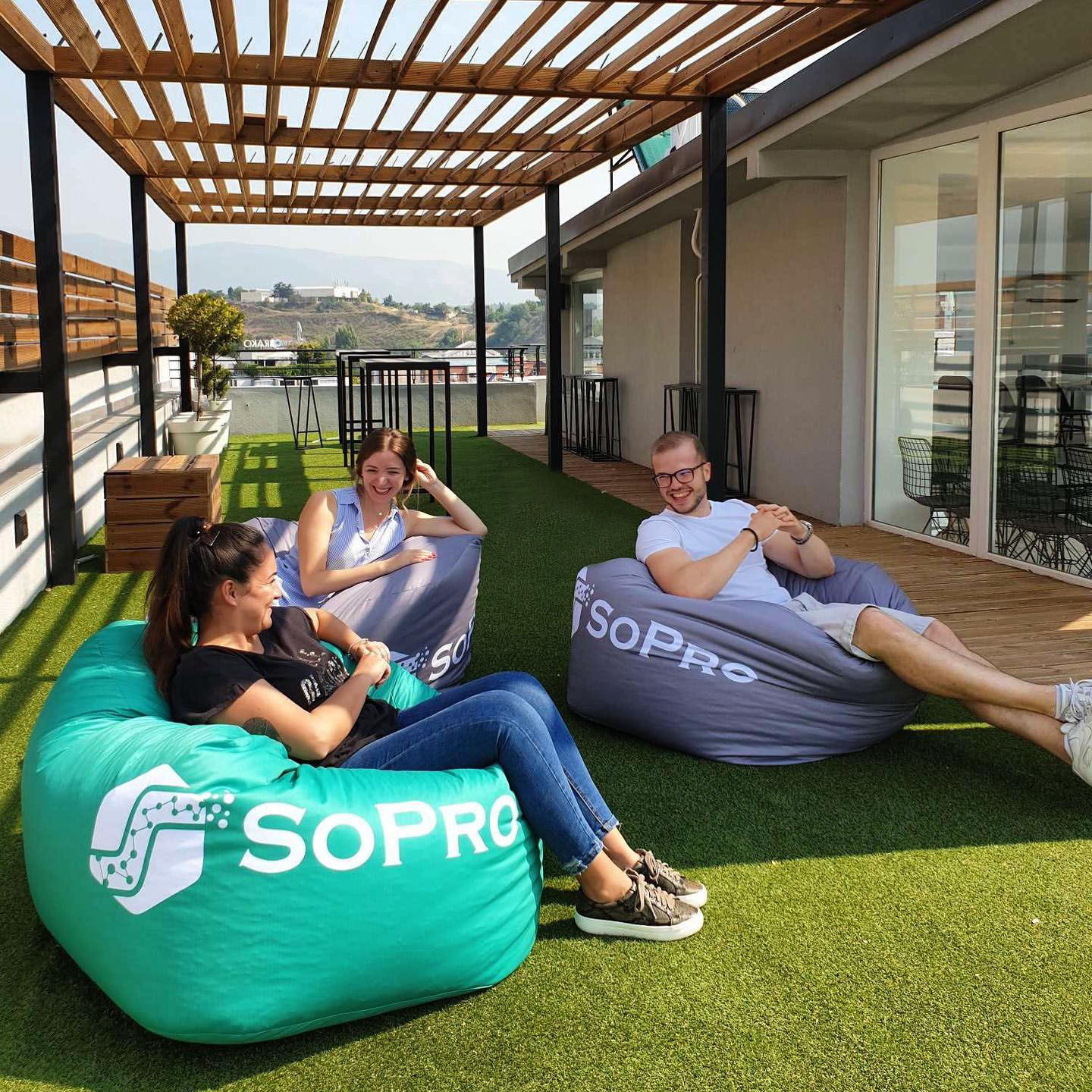 Beans and bean bags: SoPro rooftop Chillaxation in progress
Your team is unwaveringly focused on optimising and improving campaigns day in and day out. They are your ear to the ground and your eyes on the prize.
Over the course of your campaign, particularly in the early stages, we'll be in touch to discuss its performance and suggest a variety of very specific changes to improve performance.
Take our suggestions seriously, we really know what we are doing and we have seen campaign response rates more than double overnight.
So, sleep easy!
7. Integrate and update your deals in HubSpot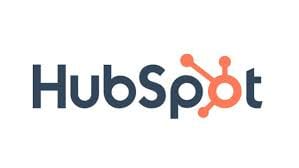 We always review how things are going during your campaign.
We also pick over the bones of what happened – and it never fails to amaze me.
Even today I'd estimate that at least 20% of marketing teams don't have any real lead tracking or deal management processes in place.
Which is like flooding your inbox with leads but leaving the plug out.
We see opportunities literally dropping out of the pipeline, month after month simply because they're not being tracked properly.
It happens ALL the time.
I hate seeing good leads going to waste.
8. Throw in some post-proposal soft touches
SoPro recently improved close rates significantly by adding three proactive soft touch communications, after the proposal.
I won't tell you what they are…
They're our secret sauce – but if you're a SoPro client you'll know exactly what I mean.
Get creative and throw in some magic.  You'll be amazed how well people respond to the red carpet treatment.
9. Make use of SoPro's Audience Insights tab
There's a new tool in town and it's part of the SoPro Hub.


When your campaign goes live you can keep track of every aspect of it in the SoPro Hub, offering 24/7 visibility of your campaign activity and performance, in real-time:  
Campaign performance and headline stats
Exactly which prospects have been engaged
A timeline detailing ongoing communication with each prospect
'At a glance' summaries of positive responders and other lead types
Campaign performance by market segment
But now there's more:
The new Audience Insights tab gives you a crystal-clear view of the exact Groups, Influencers and Companies that your identified prospects currently follow on LinkedIn.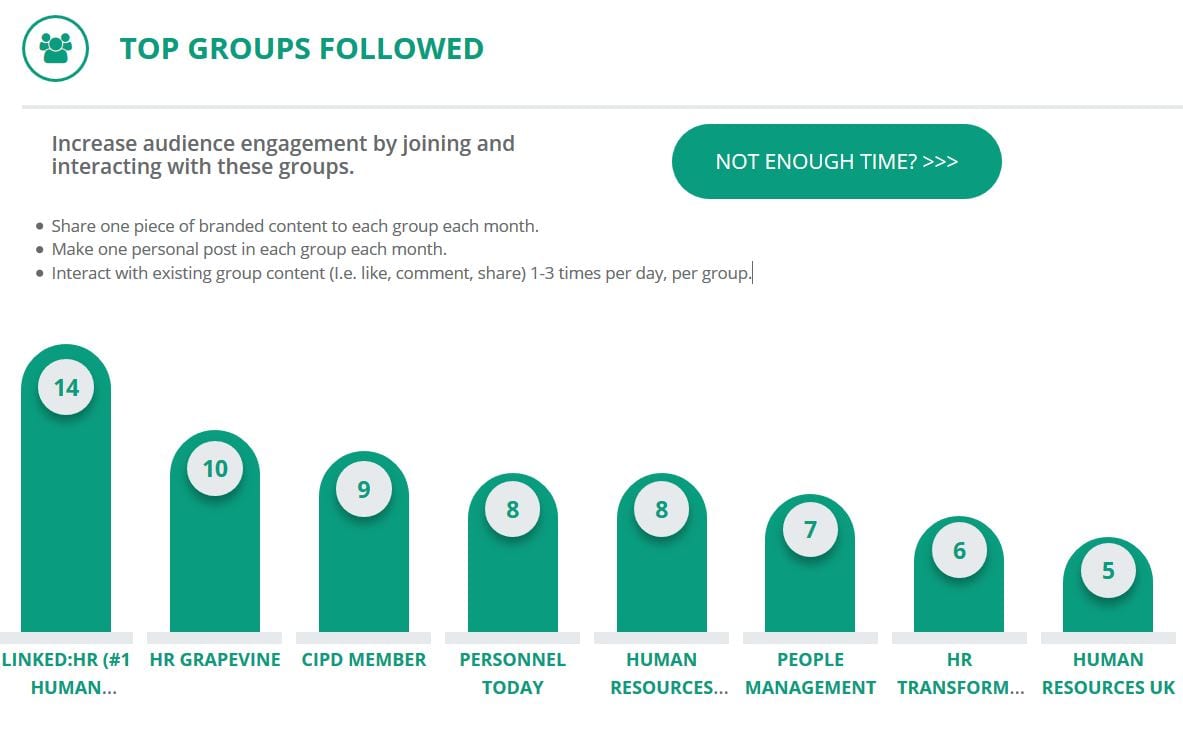 So, you can now start interacting in just the right places to engage your prospects with branded content and insight of your own.
And, it's not true that familiarity breeds contempt.
It breeds recognition, engagement and sales.
Ready to transform your campaign?
There you have it: nine simple but highly effective steps you can take today to quadruple your SoPro campaign output.
And let us know if we can help any further.