How to grow your business using only email prospecting
How to grow your business using only email prospecting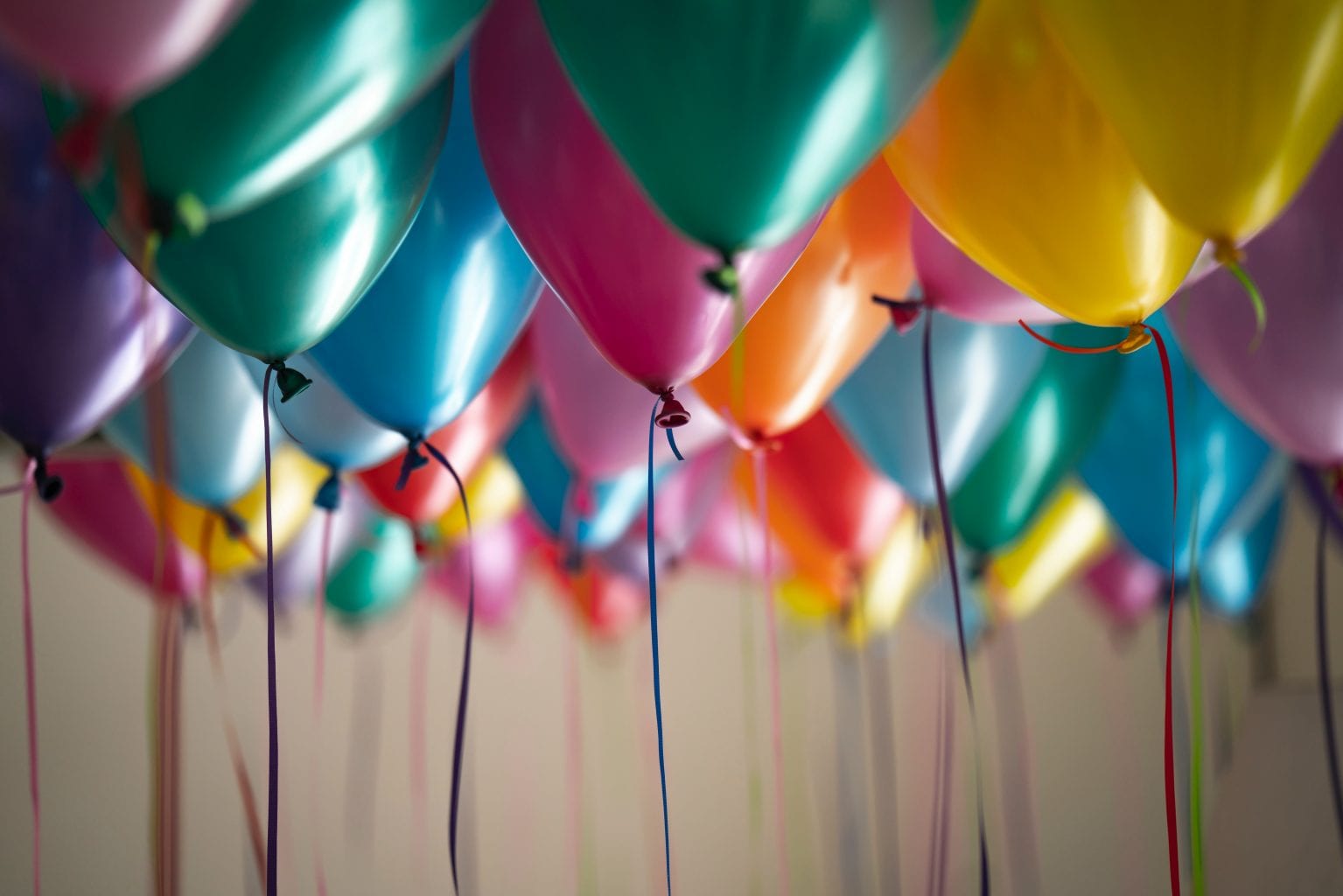 We've recently grown up. Think of us like Mario, right after he's munched down on a mushroom.
From start-up to scale-up, from small business to medium-sized. We're happy to announce we have recently passed the milestone of 100 full-time employees.
Not bad for a business that started 5 years ago. And which has had a marketing department for less than a year.
As much as we'd like to write an 800 word thank you speech, full of tears and thanks to our family and agent, there's more to this milestone than us eating a lot of cake.
It's a live case study that demonstrates how effective B2B email prospecting is.
Firstly, we've grown this much because we've won and retained clients who have seen first-hand that prospecting grows their business.
Secondly, we've always used our own prospecting service for generating demand. In fact, until recently, it was our only marketing channel.
We love inbound marketing as much as the next company, but when you run a leading prospecting service and can get a truck full of leads using that service, it's a no-brainer to use it yourself.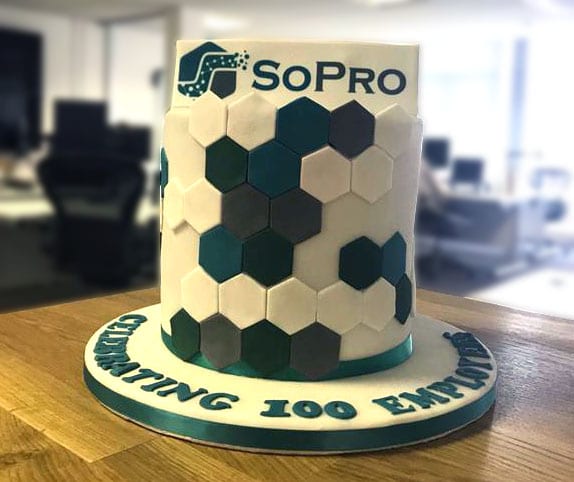 Our growth – the statistics
At the end of 2015, we had four employees. By 2016, we had doubled. The Christmas party of 2017 had 17 SoPro staff in attendance, which doubled the following year to 35. Things ramped up again in 2019, where we ended the year with 71 happy SoPro-ers (SoPro-ites? SoPro-istas?). At the time of writing, we have 103. (Edit: It's March 2021. We now have 150 staff).
Many of the improvements we've added to the prospecting process in that time have come from the experience gained over five years. You tend to learn a thing or two when you've sent over 11 million emails.
11 million emails. If you sent one email every minute, it would take you almost 21 years to reach that number.
In prospecting for ourselves, we've engaged over 700,000 prospects. And it works – until recently, up to 85% of our new customers came from prospecting.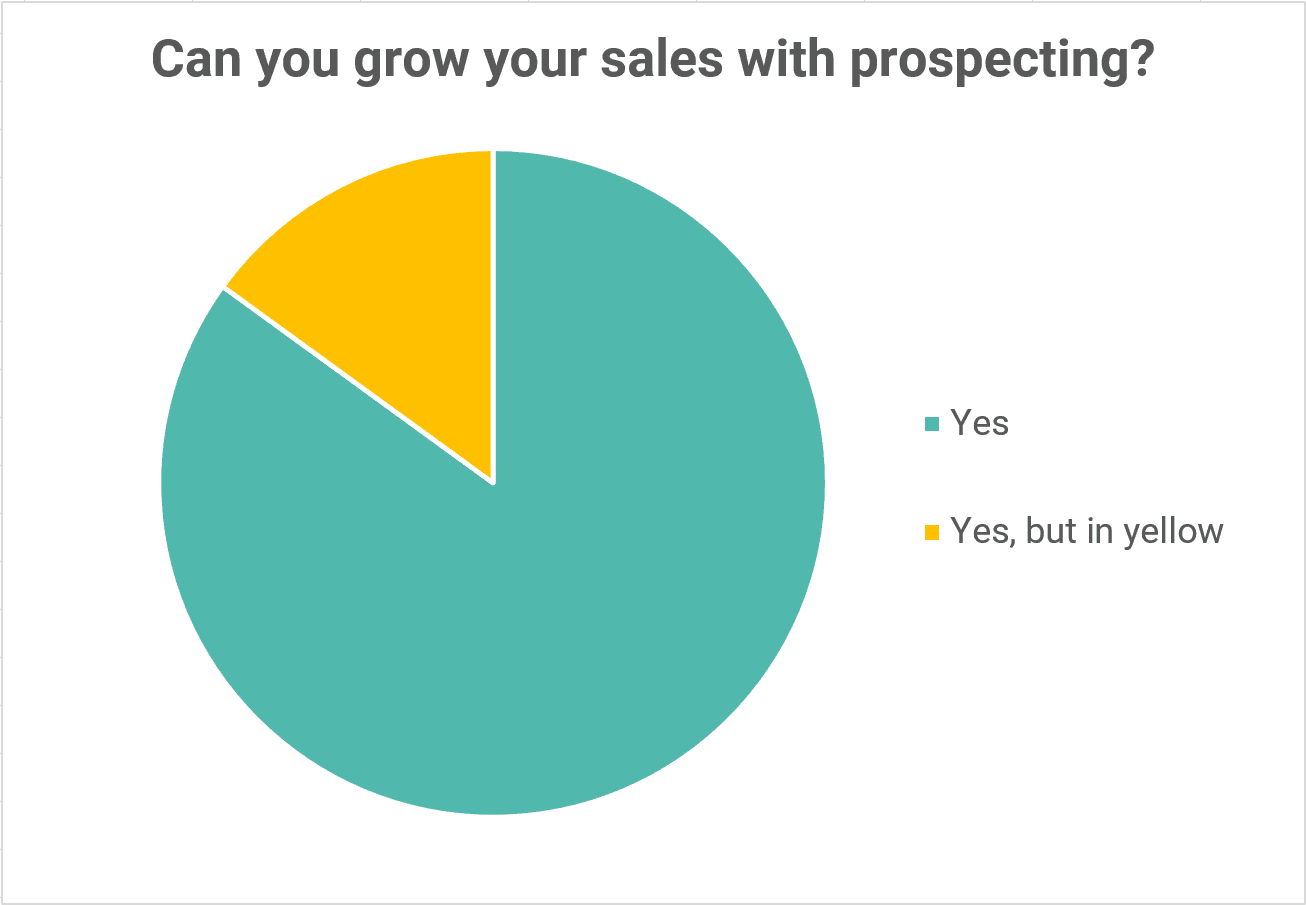 Prospecting done right: the aggregation of marginal gains
So how did we turn prospecting into such a high return channel? The secret to our success has a lot in common with British cycling.
No, we don't get the sales team to dress in lycra. But we have embraced a core tenant of Team Sky's winning formula: the aggregation of marginal gains.
From 1908 to 2007, Britain had won just one gold medal at the Olympic Games. In the Tour de France, there had been no British winner in 110 years.
In the ten year period following Dave Brailsford's recruitment as performance director, British cyclists won 66 Olympic and Paralympic gold medals. They won 178 world championships. In a six-year span, 5 Tour de France winners were British. It is widely regarded as the most successful run in cycling history.
The secret to that success was all about optimising every single part of the process, no matter how small.
"The whole principle came from the idea that if you broke down everything you could think of that goes into riding a bike, and then improve it by 1 per cent, you will get a significant increase when you put them all together." Dave Brailsford
The marginal gains of email prospecting
When we looked at B2B prospecting, we saw that it could be broken down into several steps. Each one of those steps could be tweaked and optimised to gain that extra per cent or two.
From the advanced tech that ensures emails land in the inbox, mapping the market and identifying contact details, to writing copy that follows the golden rules of prospecting and knowing the best time to send, we've optimised every part of the prospecting funnel.
Through the knowledge and experience of sending millions of emails each year,  we've added up those one per cent increases into a lead generating machine. Here's a breakdown of how it's done.
Planning and set up
First, we assemble a crack team of experts. We agree on campaign strategy and objectives and conduct a full compliance assessment.
The team then does everything possible to fully understand your business, so that we can talk to prospects on your behalf. If we are going to 'be' you in our outreach, we need to fully understand your business.
Full market assessment
We've tweaked an extra per cent or two from our expertise in mapping any market to its fullest extent. 
We confirm target locations, industries, company sizes, prospect job titles and keywords, as our datasmiths swing into action. Then we map the market and give the client a segmented market breakdown, along with sample prospects for approval.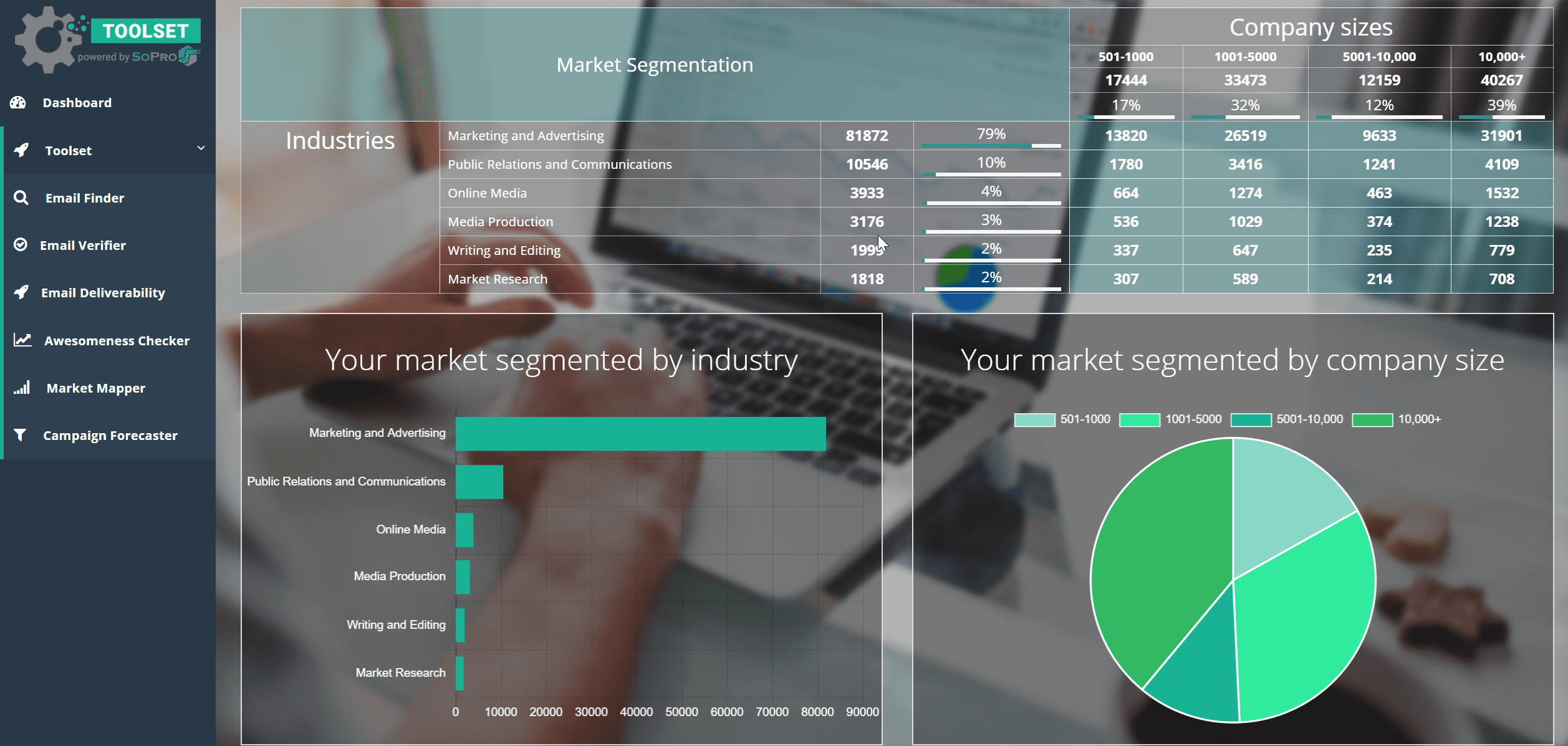 Prospect Identification
Our next optimisation takes the market map and scrutinises it to ensure each and every contact is a genuine prospect.
Our expert operations team handbuild a live database of qualified prospects. We source verified contact details for each and every prospect using our bespoke algorithm. Clients provide us with any exclusions, clients, active opportunities and personal connections.
Technical Setup
It might be boring geek wizardry to some, but ensuring that all of the technical details are fine-tuned makes all the difference in getting deliverability rates as close to 100% as humanly possible. 
Each part of the process has been optimised, including setting up a new domain, configuring the DNS, fixing the *checks notes* SPF, DKIM and DMARC settings, and checking blacklists. We test deliverability and email configurations, scan for spam terms and bad links. Finally, we set up responder and unsubscription tracking.
Exceptional Messaging
We've learned a lot about what lands, and what doesn't. For all the technical brilliance we employ, the service our writers provide is what really makes our outreach sing.
We build the perfect introductory email, which is highly personalized with a conversational tone. These messages are crafted to flow naturally into your sales process: the emails come from you, not from SoPro. We usually ask for a meeting or a call, and when the prospect turns into a lead, you pick up the conversation.
Subject: Intro – *|COMPANY|* and SoPro
Hi *|FIRSTNAME|*,
I hope you don't mind the direct note on a *|weekday|* *|morning/afternoon|* – I wanted to discuss the logic of SoPro working with *|COMPANY|*… LinkedIn pointed me in your direction. 
SoPro are a London/UK based B2B Prospecting service provider.  (With a slick web portal.)
In general we work as a very neat outreach bolt-on for our digital agency partners' B2B clients.  We take a clever approach to identifying and engaging qualified prospects, then we work to a run rate of engaging with 50 prospects each day for the client, ensuring a fairly constant flow of leads back into their sales team.  A great way to keep the sales guys doing what they are good at – usually the face to face stuff.
I see us as quite a complimentary offering and a logical partner for *|COMPANY|* if you think it might work.  So I thought I'd drop you a line to at least discuss it.  We're in London anyway so I was hoping to pop over whenever you have a few minutes over the next week or two…  Is there a good time for a coffee?
Best Regards,
Daily outreach
By now, we know the optimum number of prospects to engage on a daily basis. But will we tell you this secret sauce? Yes, we will. It's 50.
So we contact 50 fresh prospects every day, with each prospect receiving passive social engagement to warm their interest. We then directly engage each prospect with an awesome personalized 1-2-1 email introduction.
Tracking and chasing
We manually classify and log all responses, daily. That's a lot of work. No need to thank us, it's just us adding another marginal gain to the campaign.
Sitting on our mountain of data, we've looked at how many chasers work. The numbers tell us that four chasers work best. Its science. That's email chasers by the way, not Whisky chasers. And these follow-ups are worth it: 59% of campaign responses are generated from the follow-up emails we send. So we create tactful, informal or humorous chaser emails for all non-responders.
CRM integration
All of this will come to you pre-integrated with all mainstream CRM platforms. The campaign data syncs directly with Hubspot, Salesforce, Pipedrive, and Zoho. Because we're not just adding extra per cents on our side, but on yours too.
Obsess and optimise
All of our clients can access the world's best campaign reporting hub. Real-time performance can be reviewed by segment. Clients can adjust targeting, technical configurations, and messaging copy.
There's nowhere to hide, but when you've refined the art of prospecting as much as we have, you tend to want to talk about it.
Sell more. Book a demo today.
We'd like to thank our mums…
I can hear the orchestra starting up. My acceptance speech has gone on longer than planned. Still, 100 people eh? We're pretty happy about that. And along with all the awards, it's just another demonstration that our prospecting delivers real results.
If you'd like to know more about what sopro can do for your company, watch the quick video below or get in touch.