How to get your prospects to commit
How to get your prospects to commit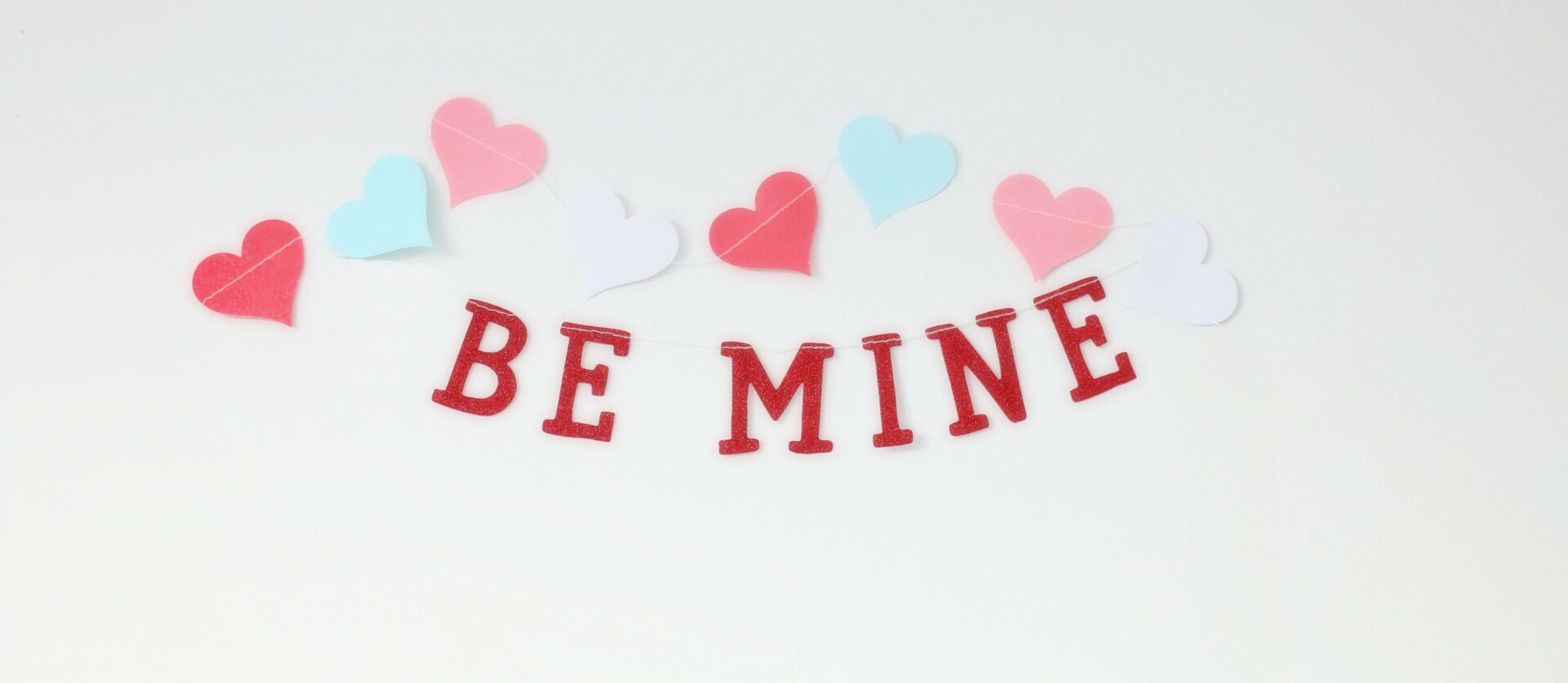 How to get potential customers to stop playing the field, seal the deal, and commit to your business.
---
Aw, the famous words of Beyoncé: if you like it, you should've put a ring on it… 💍
Sometimes getting someone, whether that's a long-term partner or a prospect, to commit can be a bit like pulling teeth but it doesn't need to be. It might be a bit trickier in a romantic relationship but in prospecting, there are certain tools and tricks you can use to convince a prospect you're the one for them.
Let's talk about relationships, relationship selling, most importantly, how to get a prospect to commit.
Love is all around: What is relationship selling?
Relationship selling is when you value the interaction of a sales transaction more than the other elements. It's about creating a relationship with a prospective client or customer within each part of the sales funnel, using multiple touch points – this enhances their chances of buying and improves customer retention.
What does this have to do with prospecting?
Love comes in many forms, and maybe your prospect isn't going to love you, but whether you like it or not, you do have some sort of relationship with a prospective customer or client. And nurturing that relationship is the key to a successful business. As we've said before in, How sales psychology helps you close more deals, you can use social tools to strengthen your relationship with your prospect to get more sales.
Getting to know you, getting to know all about you…r prospect
In a Forrester survey, they found that 76% of buyers felt like the salespeople reaching out to them couldn't relate to their role or responsibilities in their business. And 77% felt like they didn't understand their issues or pain points.
Buyers need to feel like you can empathise with them. It's one of the most important parts of building any kind of relationship with someone. Someone is less likely to buy from you if they don't feel like you understand them, so you need to make time to research that person's role and their company thoroughly before reaching out.
Luckily there are lots of ways to find out about a prospect – and everything can be found using your magic friend: the internet.
Try:
Looking through their website, particularly their "About Us" and "Team" pages (if they have those).
Look them up on social media, LinkedIn will be particularly informative, but other social media can give you insight too.
Check their location – are they in London or a small town in the Midlands? It can give you an idea of what they might be interested in.
Google them! There might be a million "John Smiths" out there, but adding in their company name and location when Googling might help narrow it down.
Knowing and understanding who you are speaking to could give you the leg up on the competition. But be wary – even though you've found out they went to Aspen on their winter holidays through their Instagram, it might not be best to mention it – no one likes to feel like they're being watched.
I can't make you love me
Once you've done your research, you can reach out. But you don't want to go in cold turkey asking for a demo. It's best to have multiple touchpoints to show your prospect you're really interested.
There are lots of different touchpoints you can consider before you've even spoken to a prospect, such as:
Blog content (like this!)
Webinars
Press releases
Paid ads
Social media posts
Print campaigns
Videos/ Youtube
SEO
And more…
There are many ways to reach out to a prospect without actually reaching out, and all of these will help you to build a relationship with your prospects. It's all about building brand awareness and knowledge of your product or service before a prospect has even heard of you. Think of it like your "dating profile" – give them the best of who you are before you even speak to them.
Beyond this, social media engagement is important as well. Like, comment, and repost their posts. See what they're posting and how you can interact with them on a deeper level. You want this person to say "yes" so get to know them as much as you can!
It's also possible to use an IP tracker or detector to see when a prospect has visited your website – that means you can reach out to them when you know they're already interested – further strengthening that relationship.
So, maybe in theory, you can't make your prospect love you, but you can certainly make them know you and that will make them more likely to buy from you.
It's business, it's business time
It's time to engage your prospects in a little conversation via email. But how you approach them can be make or break.
Let's talk subject lines because that's the first thing your prospects will see. We took a look at how words used in subject lines affected open rates.
Unsurprisingly, "partnership" ranks high – people want an equal relationship, not a buyer/seller relationship. They want to know your interested in more than just the sale, that you're in it for the long haul. Also, you'll see "coffee" comes up second highest. What's a better first date then a simple cup of coffee? Remember, you're trying to woo your prospective clients – coffee and a partnership sounds much better than listening to a demo.
What's next? The all important email copy. Those first date nerves can get the better of you… do you say "Hi", do you say "Hello", do you shake their hand or say, "Pleased to meet you" or is that too formal? Initial outreach can be a nightmare!
Surprisingly, we found a little formality can be a good thing with "Hello" and "Dear" as openers getting a higher open rate than "Hi". Maybe we've all had enough of the informality of app and social media culture and we're heading back towards the old school ways of prospecting. Whatever the reason, just like you would on a date, make sure you're always being polite and respectful.
And our number one tip for when you're reaching out to prospective clients is to be personal. Nothing is worse than receiving a copy and paste mass email, it's going straight into junk. It looks sloppy and impersonal.
Although a prospect probbaly knows your talking to other people, they don't want to know about it. So make sure you include first names, locations, company names and small, personal details that let them know you are really interested in them (and them only!).
Don't be like Nathan 👇.
These are just a few tips on how to write a prospecting email, but we go into a lot more detail… 👉 Check out our webinar: How to write the perfect B2B email.
One is the loneliest number
Maybe you've sent out the perfect prospecting email – direct, personal but not too pushy – but you still don't get a response. Don't give up.
We've found that the magic number for prospecting is four: one initial email and three chasers. And while we all hope someone will reply to us immediately with tons of enthusiasm, that's not normally the case. In fact, in 2021, just 20.1% of prospects responded after the first email whereas over 10% more people responded after the second email.
Want to know how to write a chaser email that might actually illicit a response? Find out here: Don't get ghosted: how to write a killer follow-up email.
I think I wanna marry you
They've said "yes" – it's the happiest day of your life. But it's not over yet. Although that initial commitment is important and hey, well done for making a sale, customer retention is just as vital for a successful business. Harvard Business School came out with a study which showed upping your customer retention by just 5% could lead to 25-95% more revenue.
All relationships need a little TLC. One simple way of doing that is to just "remain present". That means emailing every now and again, even if that's just with useful blogs or videos you've seen or just checking in on how their experience with your product or service is.
Letting your customers forget you lessens your chances of them becoming repeat buyers. They might start looking elsewhere, for more attentive businesses that offer the same thing as you. So make sure they know if they have any questions, they can drop you an email or offer a live chat on your website (if you can).
Also, be transparent. This is key throughout the whole sales process but lack of transparency can quickly end any kind of relationship. Honesty will build trust with your prospect but if they find out you've been hiding information or spring hidden costs on them, they're not going to stick around.
So, what's the takeaway?
Make sure you know who you're talking to, aka do your research
Use multiple touch points, so your prospect sees you before they hear from you
Engage with them on social media
Write a fantastic initial email that's polite, personal and direct
Follow up with them if you don't hear anything back
Keep nurturing that lead even once it's become a sale
Sopro can help you to build significant relationships with your prospects, from building relevant prospecting lists of people who will actually be interested in you (and your business) to writing emails that feel personal and 121. Ready to take your relationship with your prospects to the next level? Book a demo today.