Founders hub welcomes 1,000th member less than six months after launch
Posted on: February 23, 2022
Reading Time: 4 minutes
Category: News and awards
`
Founders Hub welcomes 1,000th member less than six months after launch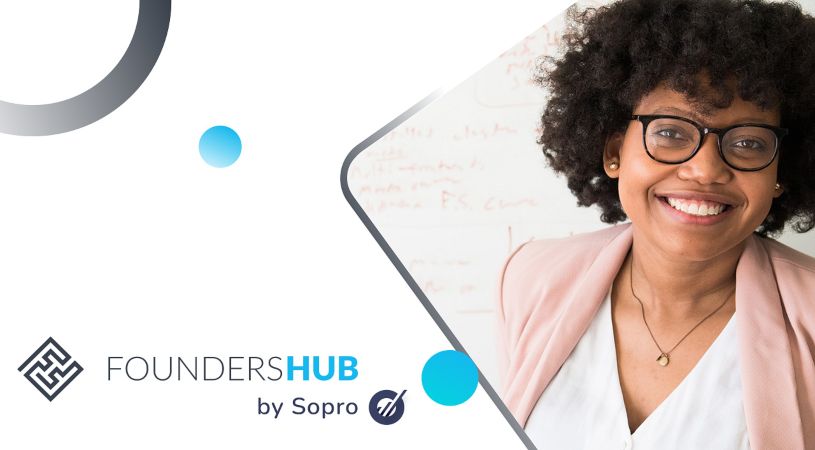 23rd February 2022, London. Founders Hub, which is owned by Brighton-based tech start-up Sopro, hit the 1,000-member milestone this week less than six months after launch.
Launched in October 2021, the Founders Hub has been working with members from across the UK and from every vertical to help founders flourish and grow via its free founder support community.
Ryan Welmans, Sopro's CEO said; "Every year over 800,000 new UK start-ups are registered but 20% don't make it past the first year, and a whopping 60%-fold within their first three years. Having built a team of 250+ in six years at Sopro, and directly supporting hundreds of startups, we wanted to create a free peer to peer community to support early stage founders through those early challenges and change those odds. Aside from cash flow and investment problems, the most common reasons for business failure include lack of sales and marketing strategy, lack of technical guidance, legal and compliance issues, poor product and/or service decisions and leadership continuity issues. These are all areas perfectly suited to a well-run peer community – so the Founders Hub was born."
Matthew Ansell, Founders Hub Entrepreneur in Residence added; "We launched Founders Hub to create a place where founders can access knowledge, valuable support and insights from like minded peers. We know the pandemic challenged many businesses, but with a growing community of 1,000+ members sharing first knowledge and experience, the Founders Hub is already helping many UK startups overcome challenges and increase their odds of success."
"It's also a fantastic way for Sopro to connect with potential businesses and grow our incubator program, which is currently helping eight businesses grow through direct investment support. In the next two years, Sopro will also be investing over £1million in new B2B businesses, many of whom we hope to meet via the Founders Hub."
Founders Hub provides practical support on a variety of topics ranging from investment through to mental health support. Members of the community have already seen huge benefit from being part of the peer support network. Jaymie Thomas, CMO of PayZip, a member management and payments platform for UK-based clubs and organisations, spoke about what compelled him to join, he said; "The name and vibe of the site really appealed to me. The proposition was clear, that I'd be able to mix and learn from other people in the same mind space as me, and we could benefit from each other's experience. What I really like about it is that it's a truly varied mix of business owners. The site is 100% friendly, with no ego or over-promotion. It's good people helping good people."
Alexis Chevallot, CEO of Capto, a startup that designs, builds and manages bespoke automation solutions commented:
"I started my entrepreneurial journey not so long ago and finding a community of like-minded people is the first urge when growing a business, be it for inspiration, support or for sharing experiences. Founders Hub was exactly what I needed, and I am grateful to be part of it. "
Gustaf Jhaveri, Founder and CEO of Kami Compliance has found the knowledge shared invaluable: "Joining Founders Hub was an opportunity to further our understanding of typical pitfalls for start-ups, benefiting ourselves as we grow and improving relations with our SME clients." He added, "The resource library, community offers, and webinar exchange have been of particular interest to us, and we look forward to continuing to share knowledge of our expertise in a setting that is less about selling and more about innovation and development."
To join the free Founders Hub click here
Notes to Editors
About Founders Hub
Our aim is to create the best peer support community for start-up founders and leadership teams. Being a founder can be a lonely existence – at the Founders Hub we're trying to change that.
Our Slack community is a thriving hub of founders and entrepreneurs, where they can share experiences and interact with like-minded business leaders. We enable open and supportive discussions with easy access to peer advice that solves problems faster. With networking opportunities and the ability to promote businesses, products and passions, we help businesses grow.
Sopro's incubator program
The Sopro Group has a successful 24-month growth programme that supercharges businesses through direct investment, in addition to experience, resources and strategic advice to help businesses grow and thrive. Businesses can secure £100,000 of investment for share of the business venture.