Beginner's linkedin sales navigator guide 2023 (updated)
Posted on: April 27, 2023
Reading Time: 7 minutes
Category: Prospecting
Beginner's LinkedIn Sales Navigator guide 2023 (updated)

What LinkedIn Sales Navigator is, how it works, and how you can use it to get new business.
---
With so many potential customers out there, it can be overwhelming to know where to start. That's where LinkedIn Sales Navigator comes in.
LinkedIn Sales Navigator is a powerful tool designed to help you find and engage with the right prospects, build meaningful relationships, and, ultimately, drive more sales.
In this guide, we'll walk you through everything you need to know to get started with LinkedIn Sales Navigator. From setting up your account and exploring search functions to using the lead recommendations feature and tracking your progress, we'll cover the LinkedIn Sales Navigator best practices.
So whether you're a seasoned sales pro or just getting started, read on to discover how LinkedIn Sales Navigator can help you take your sales game to the next level.
What is LinkedIn Sales Navigator?
LinkedIn Sales Navigator is a sales management tool designed for sales professionals, sales teams, and businesses (big and small) to improve their sales performance on LinkedIn.
It is a premium subscription service (which means you have to pay for it!) offered by LinkedIn that provides a range of advanced features and tools that are not available on the regular LinkedIn platform.
What can LinkedIn Sales Navigator do for me?
With advanced search and filtering options, real-time updates on leads and accounts, and personalised insights, this version of LinkedIn empowers you to focus your efforts on the prospects most likely to convert and to stay up-to-date on the latest developments in your industry.
LI Sales Navigator features
Lead recommendations: Sales Navigator provides personalised lead recommendations based on your preferences, such as industry, company size, and job title.
Advanced search: It allows you to conduct advanced searches using a range of filters, such as location, job title, and company size, to find prospects that fit your ideal customer profile.
Account and lead insights: Sales Navigator provides account and lead insights that help you understand your prospects better, such as their recent activity on LinkedIn, their company news, and their job changes.
InMail: Sales Navigator allows you to send InMail messages to prospects even if you're not connected with them on LinkedIn.
Sales Navigator pages: Sales Navigator Pages are customised pages that allow you to track leads and accounts, save leads and accounts for later, and receive real-time insights about your prospects.
How to use Sales Navigator on LinkedIn
So, we've spoken about what LI SN has to offer, but how can you actually use it to get leads and sell more?
Set up your profile
Setting up your profile… it's obvious, isn't it? But there are actually a few things you need to consider before you go live. Your prospects will see your profile, and often it'll help them to determine if they want to talk to you or not (and most importantly, buy from you or not). So you need to look professional and engage on LinkedIn with the right kind of media you want people to see you engaging with.
Define and find your target audience
Before you can utilise LI SN, you need to nail down your target audience. Working on an Ideal Customer Profile is a great place to start, and this is something you can share across the entire company – whether you're a start-up or an SME.
It's also a good idea to map out your market. Sure, you might know who you want to target in theory, but you need to know how many prospects actually fit that bill.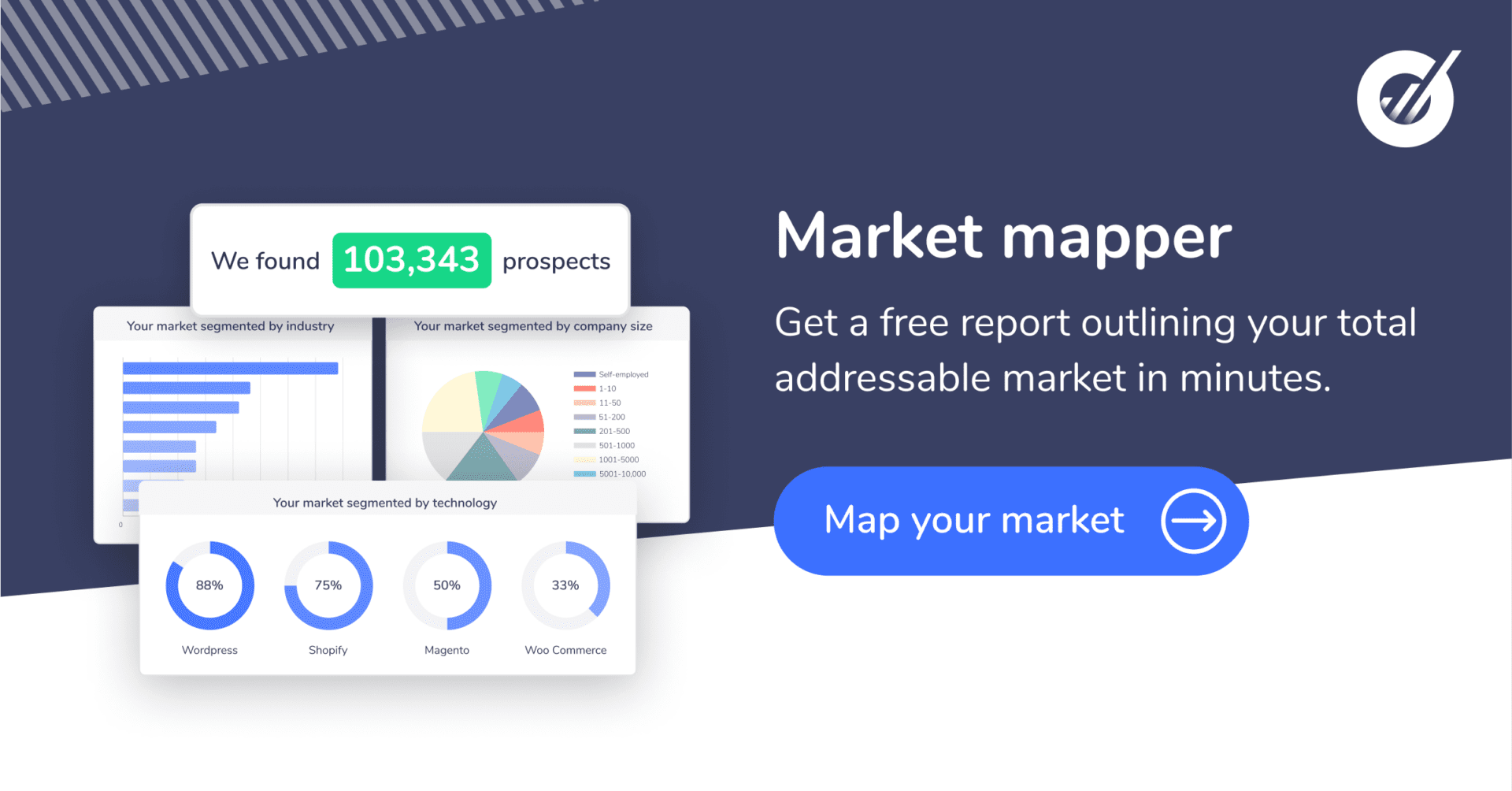 Once you've got your target market nailed, you can start looking for people. To find prospects using LinkedIn Sales Navigator, you can create a custom search using relevant keywords and filters. You can further refine your search by selecting advanced filters like years of experience, company revenue, or interests.
Use the Lead recommendations feature in the Sales Navigator search bar, and the SN algorithm will get you more specified results based on additional factors such as company size or seniority level (get LI to do the hard work for you!)
Take things one step further…
LinkedIn Boolean search can help you up your game when hunting for prospects.
What is LinkedIn Boolean search?

LinkedIn Boolean search is a search technique that allows users to combine keywords and operators (AND, OR, NOT) to produce more specific and targeted search results on the LinkedIn platform.
This time of search means when you're looking for a specific type of prospect, you can narrow done your search using keywords. For example, if you're your scope on LinkedIn is broader than just Head of Sales (which it always will be), you can search Head of Sales AND Chief of Sales, and LI will bring back both results.
Make sure you're saving leads and accounts
The "Save leads" and "Save accounts" features in LinkedIn Sales Navigator allow you to keep track of the prospects and target accounts that you are interested in. When you save a lead or account, you will receive real-time updates on their activity on LinkedIn, such as changes to their job title, company, or location, so it can be a great way to make sure they're still relevant to you.
It also means you can stay organised and keep track of your sales pipeline more effectively.
Engage with prospects
It's time to reach out, but you want to make sure your messaging will get your prospects' attention. Its our mantra here, at Sopro, personalisation is key. Make sure you make your messages personal and show that you've done your research.
One of the perks of LinkedIn Sales Navigator is that you can send InMail messages to people you're not connected with – which is pretty essential when you're doing cold prospecting.
Monitor your lead activity
Sales Navigator provides users with insights into their leads' engagement with content on LinkedIn.
This includes the posts and articles that they have liked, shared, or commented on. You can use this information to gain a deeper understanding of your leads' interests and pain points to create more targeted and relevant messaging.
Collaborate across the company
LinkedIn SN offers TeamLink – a feature that lets sales teams collaborate across the company.
How does TeamLink work?

1. Sales team members connect their LinkedIn accounts to Sales Navigator so everyone has access to each other's networks.
2. When a salesperson searches for a lead or account on Sales Navigator, the platform will highlight any first-degree connections or TeamLink connections that they share with the lead or account.
3. If a team member has a first-degree connection with the lead or account, the salesperson can request an introduction or referral from their team member.
4. The salesperson can send a personalised message to their team member, requesting an introduction or referral to the lead or account.
5. If the team member agrees to make the introduction or referral, the salesperson can follow up with the lead or account using the warm introduction, which can increase the likelihood of a response and engagement.

Measure and review your success
Monitor your sales performance using Sales Navigator's analytics tools. Track your engagement rates, response rates, and conversion rates to identify areas for improvement.
What LinkedIn Sales Navigator can't do for you
While LinkedIn Sales Navigator can be a great tool for finding and reaching out to new prospects, it's limited – you can only reach out to a certain number of people, so it's not effective for large prospecting campaigns.
Social selling is rewriting the rules for sales teams by making it easier than ever before to discover and connect with prospects. However, it should be viewed as a supplement to traditional sales channels rather than as a complementary approach to enhance overall sales performance.
Sopro is a B2B sales engagement platform that can help you with every part of your sales funnel. Book a demo to find out more.