4 innovative lead generation campaigns
4 innovative lead generation campaigns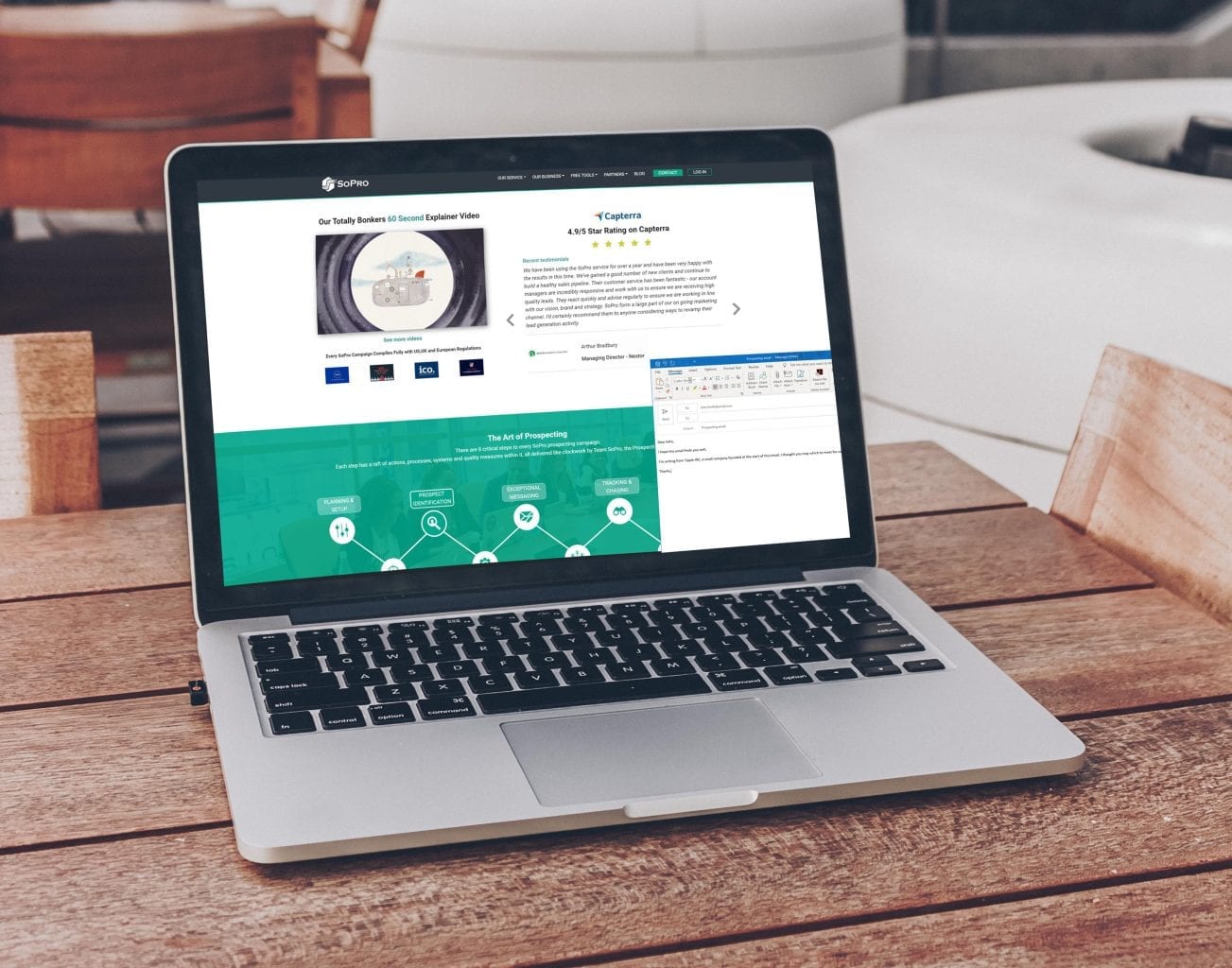 Lead generation: let me count the ways…
Scratch that there are hundreds of them – and we've shared quite a few with you in the past.
We've even examined lead generation companies, and how you go about picking the perfect partner for you (*cough*).
But we're not finished yet.
We've been experimenting with other ways to prospect that are most likely not on your radar but are well worth a shot.
So, gather round, dip your toes in the water – and, if any look useful to you, come on and dive in.
Sell more. Book a demo today.
Get live
The ability to be right there as a decision is being made is a salesperson's dream.
But one of the things that characterises the modern B2B buyer is that they do most of their research and early decision making online.
In fact, this quote rather neatly sums up the sidelining of sales further and further down the funnel.
'According to Forbes, 50% of the purchase decision is based on the whether you like the person you are engaging with. But according to Google, 70% of the buying process is done online before a buyer makes direct contact.
So how can you influence buyers early on in the process?'
Ross Barker, Bridge
Well, live chat gives you the opportunity to enter the conversation earlier and take part in those early stages.
And you can do it on the customer's terms.
Of course, customers are just not asking questions on your website. But, using Slack, you can feed all incoming messages, whether from live chat, Facebook, Twitter, Instagram or any of your social channels, into one place.
Which makes being a part of those early conversations easy to achieve.
Get live (on video)
The intimacy and immediacy of live video can be a great way to generate leads – and also offers lead generation opportunities after the fact.
You know the style:
Missed Ms X Pert taking you through how the latest innovation is set to turn the tables on the potato peeling industry – don't worry we've got you covered.
Sign up for our recorded webinar 'The chips are down' and keep up to spud with the latest news.
It's not all about webinars, nor is it confined to the root vegetable market. Live videos can include product launches, Q&As, teaser campaigns, how-to guides, events and guest interviews.
There's no need to confine yourself to one platform at a time either. You can stream to platforms such as LinkedIn, YouTube and Facebook at the same time.
Facebook ThruPlay
Paid video ads can get pricey.
Often platforms are designed to charge based on three or ten second views.
That's no good for a B2B brand. But Facebook's pay-per-view feature for video ads, ThruPlay, allows you to pay only for ads that are watched for at least 15 seconds. This means only a 'real' audience interested in what you're saying will cost you, rather than a mistaken clicker.
As with other Facebook formats, of course, you can further segment your relevant viewers into new lists and retarget them with another ThruPlay video that helps push them further down the funnel.
At the end of this process, you will have a highly targeted and nicely warmed-up list of qualified prospects ready for your sales team. And you will have achieved this paying very little towards Mark Zuckerberg's financial fortune.
Personalised videos
Imagine the response you'd get to a mass mail out with no personalisation. It's not going to win the lead generation hero of the year award, is it?
Yet we often mail videos out that are completely without any personalisation. And they usually produce results.
Let's stick a skyrocket in their rear and see what they can really do.
You guessed it, that skyrocket is personalisation, and it actually doesn't matter where you insert it in your videos. Innovative startup Hopper can produce personalised videos from your CRM or database at scale and at speed, and for a very reasonable price. We think it has the potential to take your prospecting into the stratosphere.