2021 trends: 6 sales and marketing predictions for 2021
2021 trends: 6 sales and marketing predictions for 2021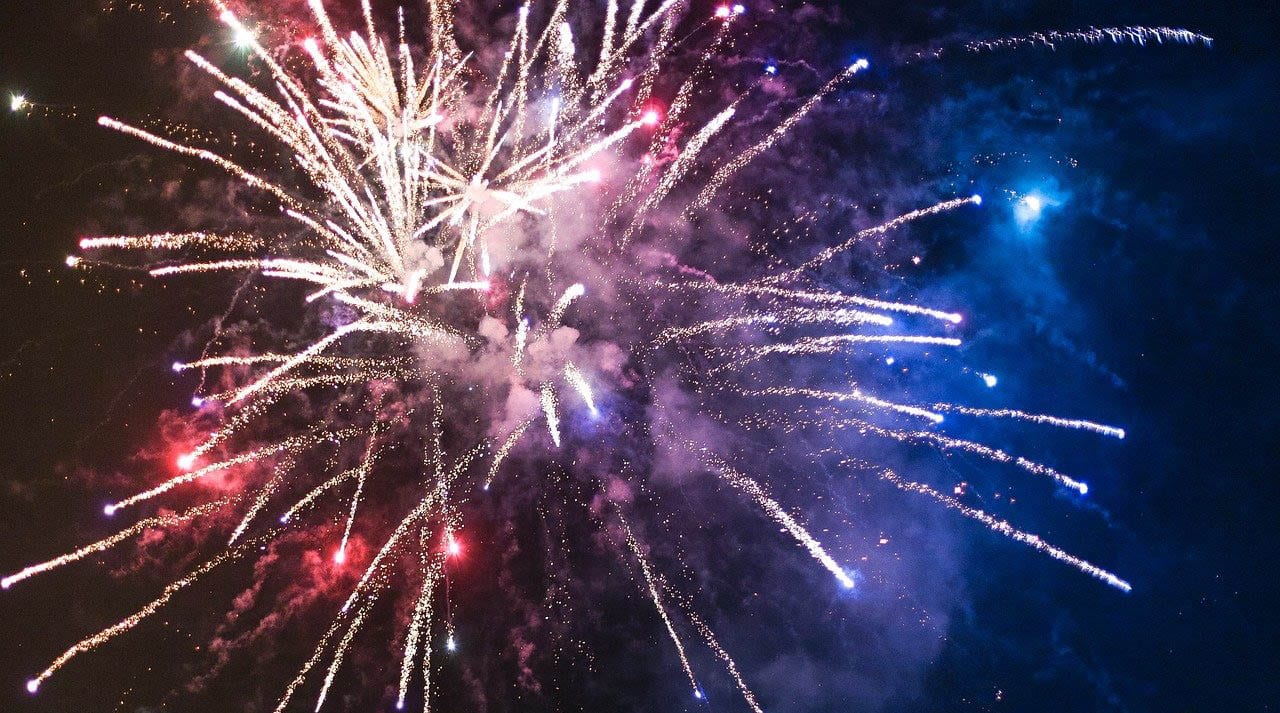 As every single thinkpiece and retrospective will tell you, 2020 was a hell of a year. We all know that; we were there. And the impact of a year like this will continue to be felt into 2021 and beyond.
After a very quick look at some of the ramifications of 2020, this post will look at the emerging opportunities and trends for 2021, why there is room for some optimism, and how to seize the moment and grow your business.
2021: a reshaped business landscape
There's no denying that 2020 has been a nightmare year for many businesses: Yelp has reported that 100,000 businesses in the US have closed permanently since March.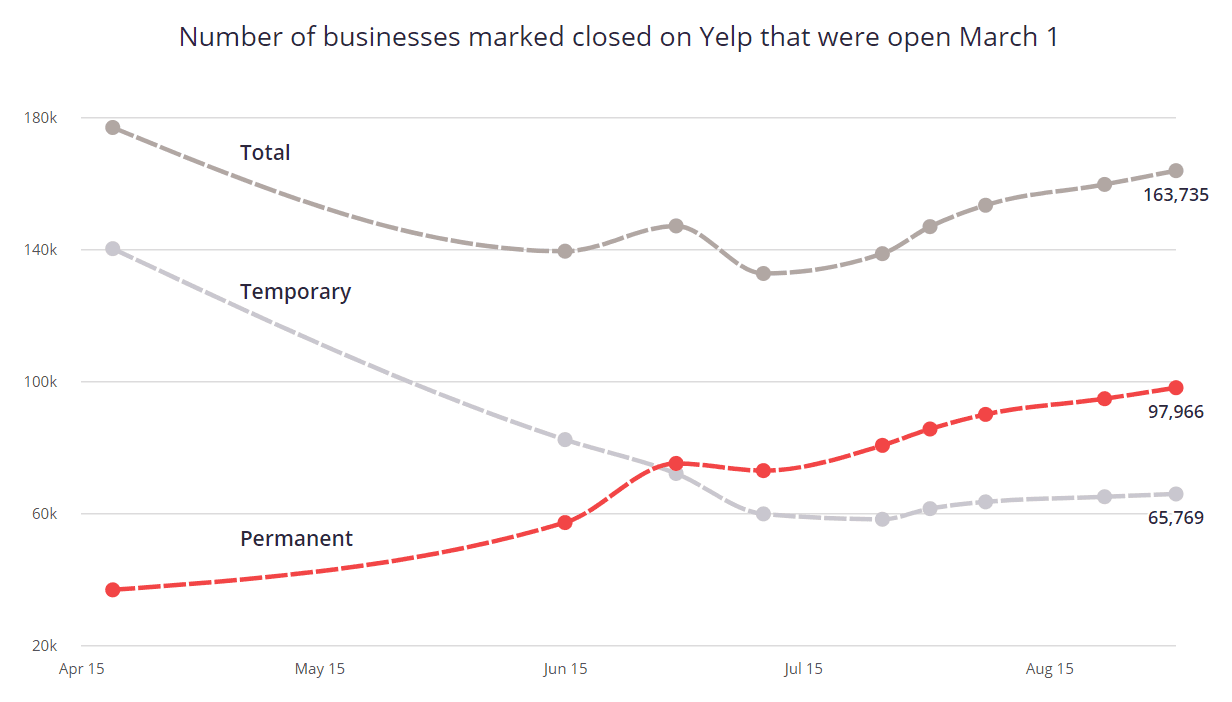 In the UK, more than 1,000 tech start ups have gone bust this year. 72% of pubs and restaurants fear they will have to close permanently, and for retail 2020 is proving to be the worst year for closures since the global financial crash of 2008.
New business opportunities
The above paints a bleak picture. For many people, starting a new business at this time would seem like madness. But some intrepid entrepreneurs will view it as an opportunity.
First of all, the economic bounce-back could be quicker than in other recessions. The rapid return to work after the spring lockdown saw the British economy stage a faster recovery than first estimated.
In the UK, 2020 saw a record number of companies created. An astonishing 84,758 more businesses have been set up in 2020 compared with 2019, a 12% increase.
This is the highest growth rate since 2011, and the highest growth in raw numbers on record. History tells us that far from being on a path to failure, these businesses might have bought a one-way ticket to glory.
Analysis has revealed that over half of the companies on the Fortune 500 list in 2009 were launched during a recession or bear market.
Expect 2021 to see a flurry of new businesses enter the market. This is potential competition for existing companies, but also potential new clients for B2B brands.
Balancing short-term wins with long-term plans
With news of at least two approved vaccines, and many more in development, it looks like some sort of normality will return. However, it will obviously take time before the country is given a clean bill of health and tiers are once again reserved for wedding cakes and football league pyramids.
Until that day, businesses need to continue to strategise on two fronts; the short term efforts to keep businesses afloat, and long term plans for recovery and growth.
Long term efforts can include everything from product development to SEO, and may while plans can be hatched now, many will have to be phased in as budget gradually becomes available.
For a quick injection of sales, many marketing channels are not working in the way they once were. Prospecting has the ability to scale up from a standing start and deliver a reliable, scalable source of leads. This has proven to be the case, even over lockdown.
Sell more. Book a demo today.
In the near future, agility is still king
2020 gave businesses a lesson in agility the likes of which had never been seen before. In a very short space of time, businesses across the country scrambled to adapt. There were pivots to zoom pitches and delivery services, shifts of focus, new target industries, and rapidly developed new products.
This agile approach to everything from operations to sales and marketing will continue to be necessary as the situation is likely to remain fluid for some time.
Some of the systems and processes now enacted have already done the hard work. Other areas will require continual input to match changing situations. 
Marketing and sales will be particularly aware of this. Creating content that helps prospects and existing customers adds huge value, but with situations changing rapidly, updated content is regularly needed to reflect the new reality.
What might have been great advice last week can become outdated with one press conference from the prime minister.
Luckily, tweaking prospecting messaging to reflect new realities is as simple as amending an email template.
Cosy up with existing customers
Customer acquisition has been a struggle for many in 2020. Equally, the cancellation of contracts from existing customers has been an additional revenue drain. 
These factors, combined with the pressure of marketing budgets, have meant that many marketers are paying more attention to their existing customers. 
One 2020 survey shows 32% of respondents increased their CRM activity, and 45% believe they will need to invest in CRM long term.
Reducing customer churn can be a vital part of the strategy, but this CRM focus can also assist in new customer acquisition. A better understanding of customer data can aid product development, help align messaging with customer realities, and can assist with media targeting.
Intelligent, authentic personalization
Hubspot research shows that marketers sent 27% more emails since March 2020, compared to pre-COVID times.
With email marketing being heavily relied on by many businesses, the competition for attention in the inbox is fiercer than ever. One tool in marketers armoury is personalisation. 
Personalisation in 2021 needs to go beyond a simple mail merge. We're talking about clever scheduling, dynamic content, and intelligent segmentation. For SoPro, informalised data forms a key part of our prospecting strategy.

It's about sending the right message to the right person at the right time. This type of intelligent email marketing is challenging to deploy, particularly for smaller businesses. But they are the most effective and the effort is worth the reward. Agencies like SoPro can bring these advanced tactics within reach of every company, regardless of size.
Continued remote sales
A McKinsey survey highlights the move to remote B2B sales driven by the COVID crisis is here to stay.
Digital self-service and remote meetings are likely to be dominant as we move into 2021, even when the social restrictions ease.
It seems our collective move to video meetings has had a lasting effect, as the survey reveals:
Videoconference meetings are preferred over voice only by 4 out of 5 B2B buyers
In an ideal, post-COVID world, only around 25% of B2B buyers want to meet sales reps in person
90% of decision-makers expect the remote work model to become the new norm
75% believe this new way of working is at least as effective as before COVID-19
So that's our round-up of 2021 trends in marketing and sales.  If 2020 has taught us anything, it's that we never know what is around the corner, but these trends are all about being agile and reacting quickly to a changing world. Hopefully, we'll all be a little better prepared next time the unthinkable happens.